More French Guyana Pictures
| | | |
| --- | --- | --- |
| Page 2 of 3 | | 27 October 1999 - 20 November 1999 |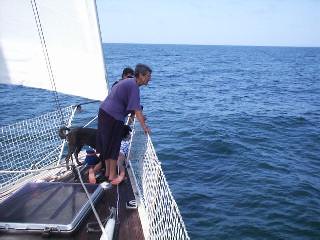 Looking for Dolphins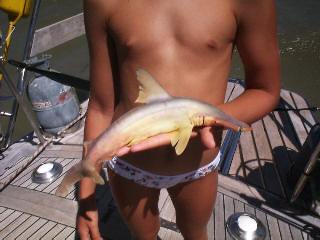 Liz found this hammerhead shark on the dock in the Kourou River, it had drowned and been discarded by local fishermen.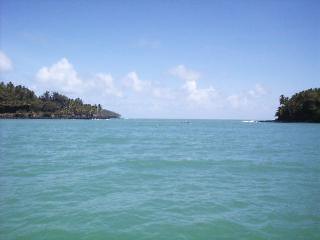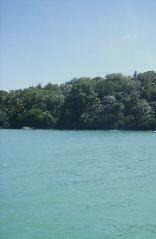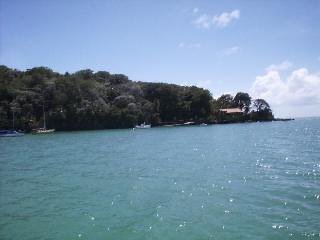 Pseudo panorama of Ile St Joseph, where most of the photos were taken. The main prison was here, "Papillon" was supposed to have been incarcerated here, but it was all a lie, he was never here at all, he was in prison, but in Cayenne.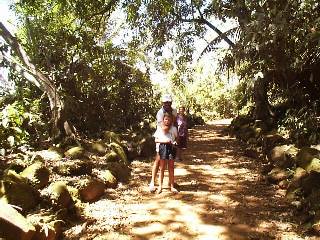 Walkies on St Joseph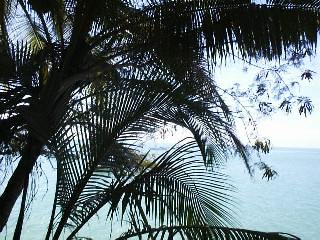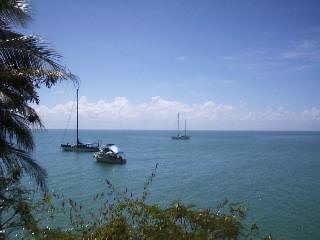 Gilana through the trees (for interest, the European Space Centre is beyond Gilana in the picture on the right.)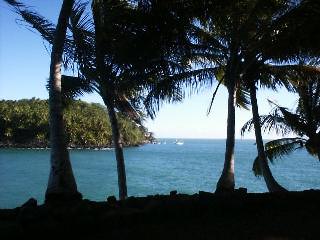 Ile St. Joseph at sunset. Ile St. Joseph from Royale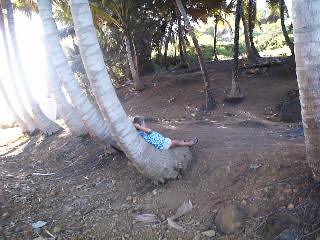 Liz tries a tree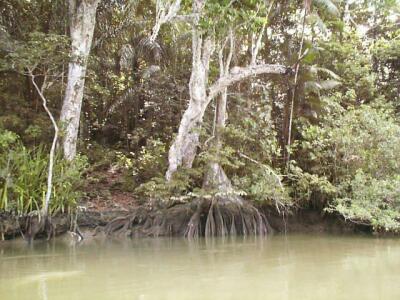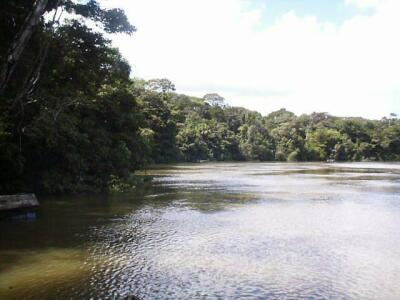 Buttress roots in the tidal zone. Another view up the Kourou River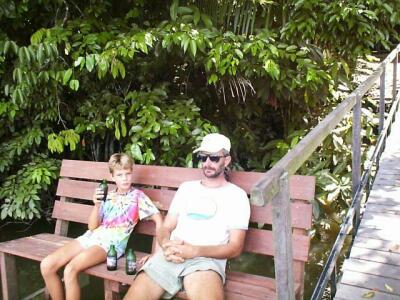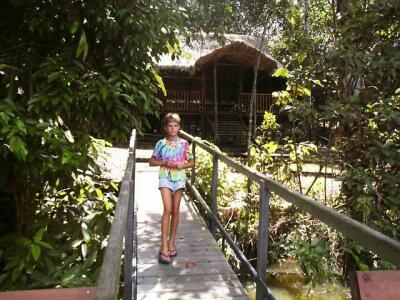 Liz and Mike relax after 4 hours of high speed river exploration.