Carriacou
12° 27 N 061° 29 W
| | | |
| --- | --- | --- |
| Page 1 of 2 | | 04 May 2000 - 05 May 2000 |
The first time we saw clear water for a long time. In my opinion Sandy Island lives up to its name. If we had an aerial photo of Sandy Island it would look something like my description, an island shaped like a snail or a line with a circle about 2/3 to the left of the line. The line is a long beach with a small tropical forest in the middle. The shell or circle is a big rock pool with warm water inside, because the water is warm inside the rock pool there are no fish, much to Jacks dismay.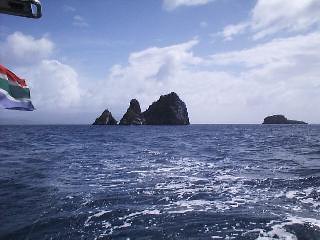 Grenada, just visible in the distance, forms a backdrop to "The Sisters" just off "Kick 'em Jenny" there is an active underwater volcano right here, the sea was warm and strange.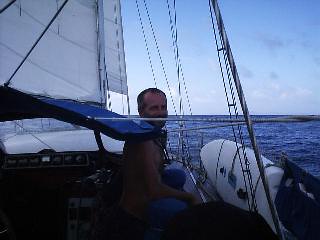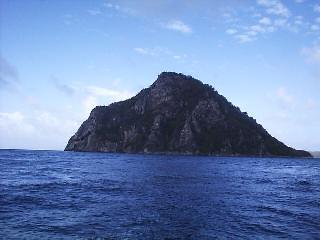 Worried Mike thinks 'If we go quietly we wont stimulate an eruption' The volcano directly beneath us.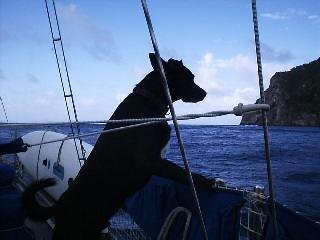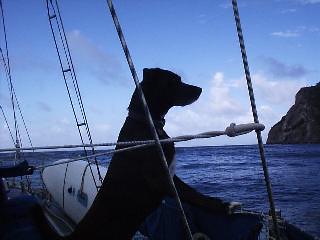 fish-huff-huff-fish, did somebody say fish?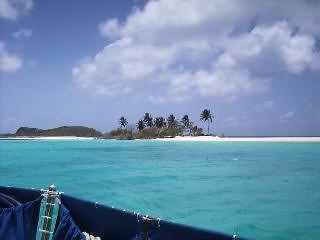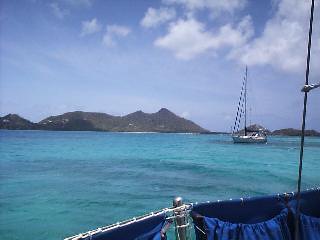 Sandy Island, the first time we hit bottom, no damage though. First place we saw the clear waters too. (Wonder where Roger was?) ;) (Apologies maestro)