Tobago
11° 19 N 060° 33 W
| | | |
| --- | --- | --- |
| Page 1 of 2 | | 19 May 2000 - 14 June 2000 |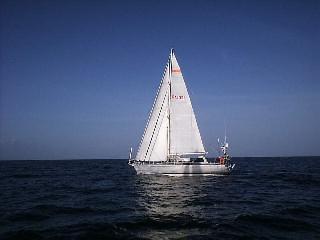 Nick on our Stbd side, in the first rays of daylight arriving at Tobago from the Tobago Cays. Let me explain this, The Tobago Cays belong to St. Vincent and the Grenadines, an Island country 90 miles north of here, this is Tobago, as in The Republic of Trinidad and Tobago.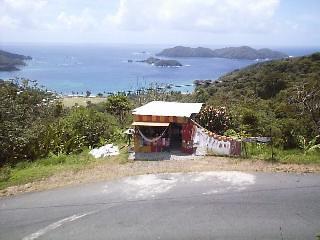 Speyside, with goat island, in the middle, Once owned by Ian Fleming, it is now a resort. Incidentally, the pics on this page, are of the Island that motivated Daniel Defoe to write Robinson Crusoe.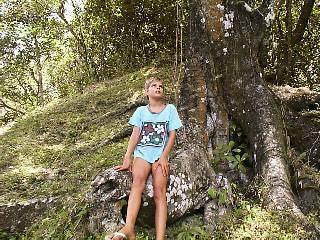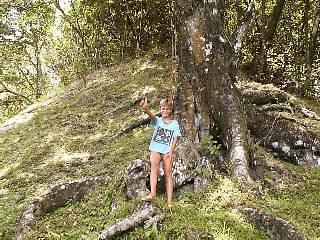 Liz doing her Liz thing.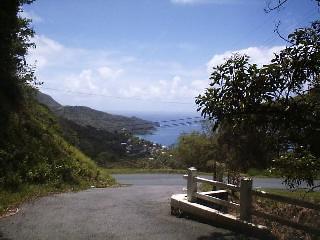 Arriving in Chalotteville by road.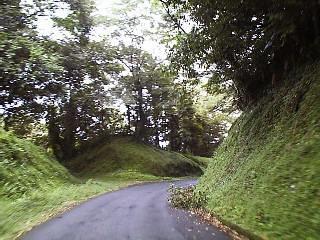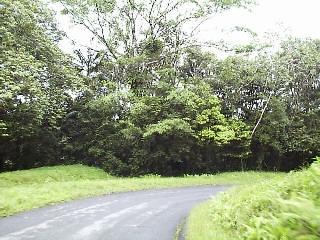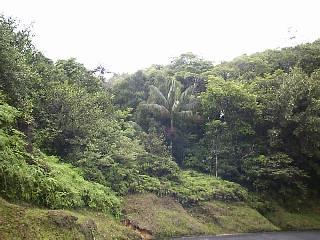 A very green island. We took these shots out of the top of a Suzuki Jeep while motoring back to Gilana before moving her to Charlotteville.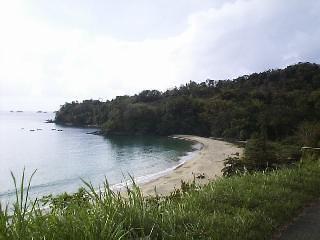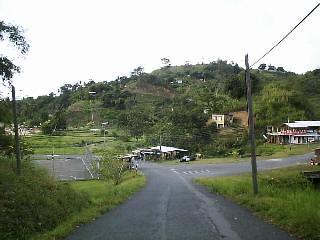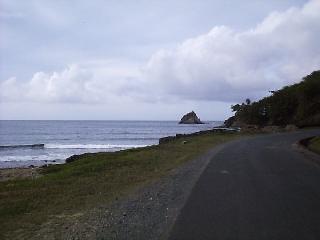 Scenes around the NorthWest coast.