Tortuga
10° 59 N 065° 22 W
| | | |
| --- | --- | --- |
| Page 1 of 1 | | 13 September 2000 - 21 September 2000 |
Tortuga:
Tortuga is an island of fishermen, Cacti and coral reefs. It is also the place where I learnt about star fish and pansy shells. There was a peninsula which due to rough weather became an island. I spent a day with island fling and went to Las Tortugas an island about 3 miles away. The water there is clear, fishing great and pansy shells are scattered along the sandy bottom.
Liz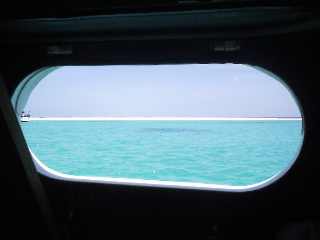 The view from the saloon window. Exactly what we were looking for!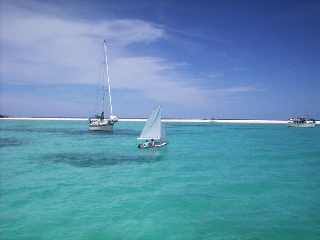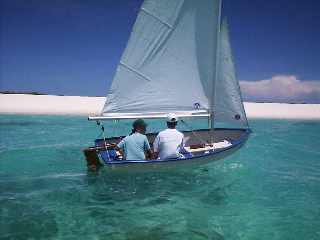 Liz and Lee-Ann go sailing in "Witblits" reaching up and down the beach at Cayo Herradura Tortuga. In the background, Paul and Andrea on "Ta-Ta" (great people) anchored behind us.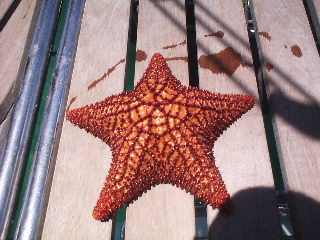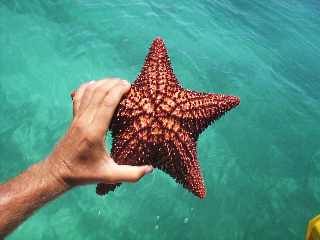 Starfish found under Gilana, Returned after the modelling assignment.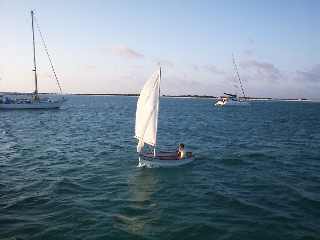 Liz sailing Witblits on her own in 20 kts, "Island Filng" in the background.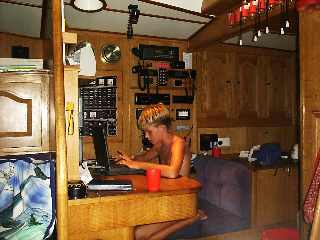 Liz gets busy writing the journals that are on this web page.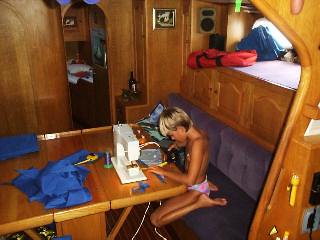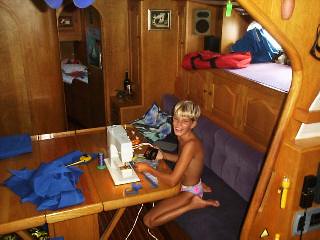 Liz gets sewing on Laura's Elna, She made herself a bumbag.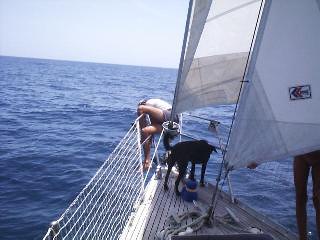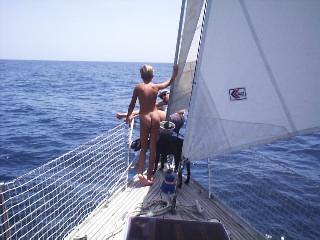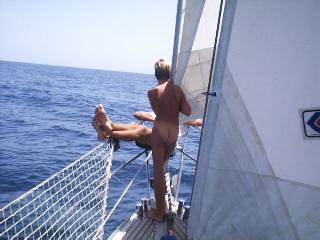 Totally zoned man! Sailing is sometimes hard work, (look at my hands darling) and sometimes very relaxing. Here Mike gets all draped over the pulpit and falls asleep watching the bow wave. We were on our way to Los Roques