Curacao
12° 06 N 068° 56 W
| | | |
| --- | --- | --- |
| Page 1 of 1 | | 31 October 2000 - 09 November 2000 |
We took a car around the island and saw many wonderful things. Our first stop was Iguana Bay which is on the west side of the island and is exposed to high winds and waves. Weathering from surge and wind has made huge caves and has even seperated land. Because the bay is wind swept, there are no tall trees just shrubs and grass. As we were leaving we saw a four legged Iguana chasing a three legged Iguana.
West Point: There is a restaurant on a cliff where we stopped and had lunch. Looking over the cliff at the turquoise water I decided to jump off, so I did. The wind rushed through my hair and then SPLASH! I hit the water then swam ashore to do it again.
Salt Ponds: As we were driving back to Spanish Waters we past a salt pond and right in the middle was a flock of Flamingoes their pink feathers shining in the sun set.

Liz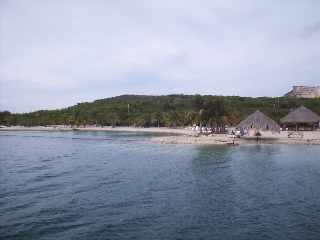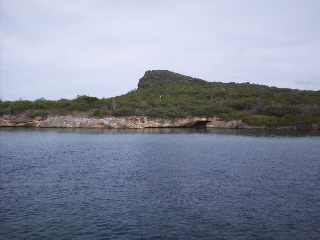 Arriving in Curacao, the channel into the lagoon called 'Spanish Waters' (not related to Roger) is very narrow, but surprisingly deep.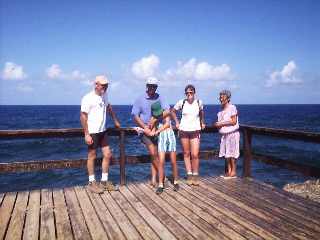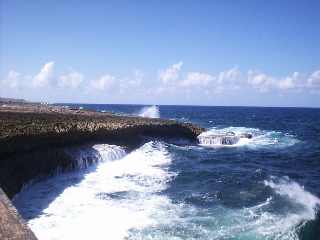 L-R Duncan, Mike, Liz, Irene, Edna at a vantagepoint on the northeastern corner of Curacao. Duncan and Irene deserve our thanks for a lovely time, several lifts into and out of town and good company. Sail well on board 'Moose' we'll see you out there one day.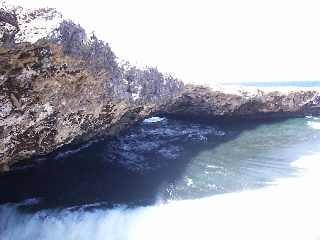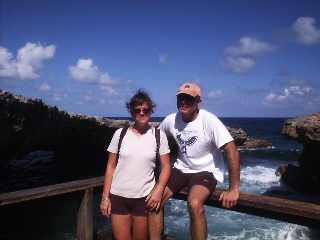 Irene and Duncan at the cove where the surge amazing.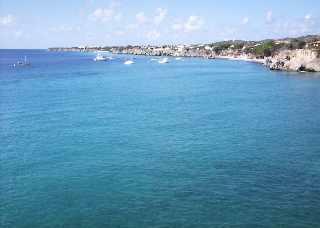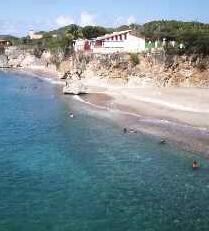 We stopped here for a drink, and came back to anchor here a few days later, this is where we all jumped off the 50' high cliffs, Acapulco style, just not as gracefully.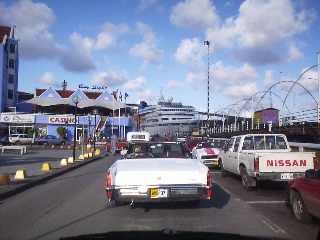 Old Cars, Market, Cruiseships, = Tourist trap, very nice however.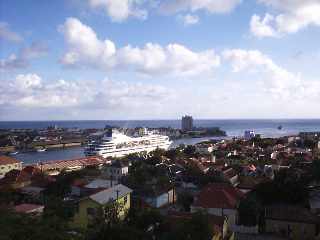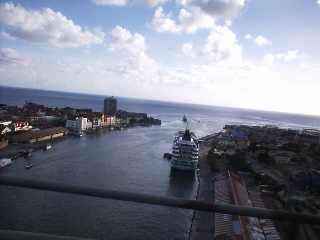 The view of the port of Willemstad from the "Koningen Juliana" bridge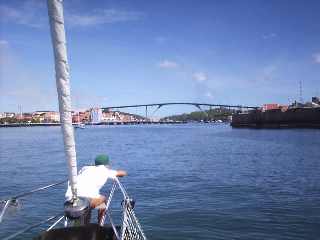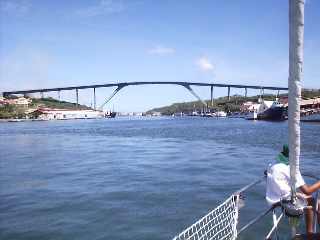 Liz on her seat on the pulpit watches as we enter the port of Willemstad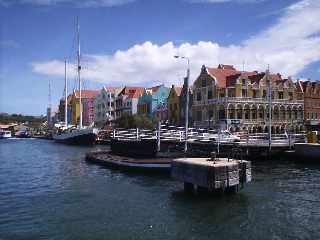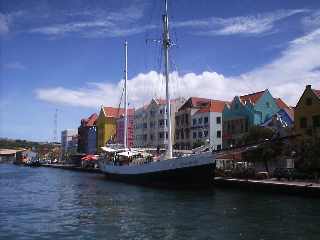 The swing bridge, which floats on pontoons, and is powered by huge hydraulic outboard motors, on the last pont. It's funny to see the locals taking flying leaps as the bridge leaves, at the last moment, here in this tropical reproduction of Amsterdam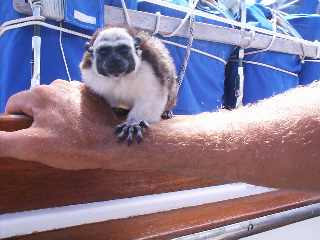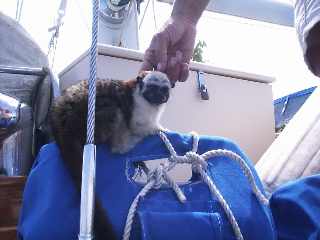 We met the boat 'Orinoco Flow' and they had a couple of White Faced Marmosets, we could'nt keep Liz away. They were cute.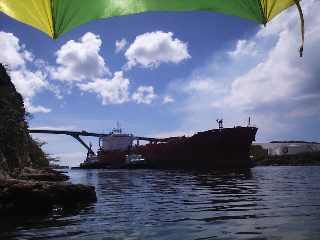 Mixing it up with the big boys, it felt quite humbling to putt past this tanker in our dinghy, with our umbrella for the sun, must have looked quite funny from their perspective too.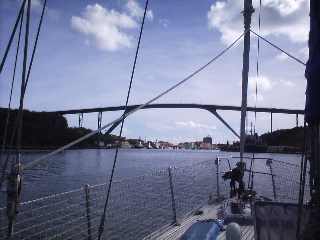 On our way out of the harbour the same day.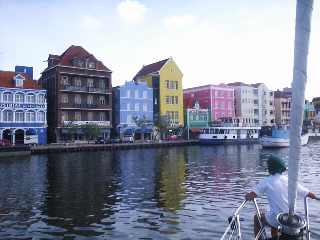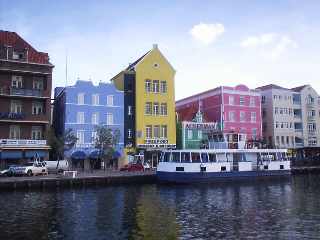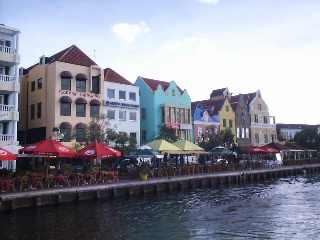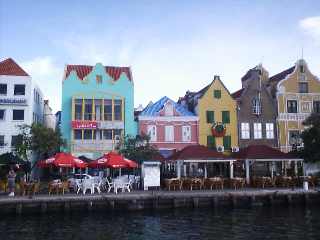 Willemstad waterfront.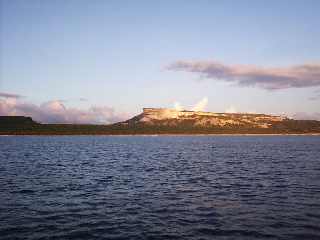 Another sunset care of Liz, I like her compositions.