Marea Del Portillo (Cuba)
19° 54 N 077° 11 W
23 January 2001 - 05 February 2001

Josefina, is a fisherwoman in the little village. Her tanned face, blistered feet and stumped fingers look out of place in her 36th year. When we gave them our garbage, it was spread on the ground so the pigs could root through. Then tins, marmalade jars, wine and coke bottles were extracted. Tins used as cups, marmalade jars for general storage. A length of string is dipped in alcohol and wrapped around the wine bottle, the string is then set alight and while still burning, is thrown in a tub of iced water. The bottle cracks where the string was tied, and that is how they make a chimney for their gas lamps. The coke bottle, on the other hand was used as a water bottle with designs of ferns on it. The ferns were etched with sand paper.
I was most stunned when the bulk of a bull strolled past the door followed by a few hens which were scratching for bits of food in the bulls shadow. Odalys is Josefina's niece, her 18 month old Michael has found a job in the tourism business, for when a certain dog barks in the neighbourhood, it is a sign that a carriage full of tourists is coming. Odalys grabs Michael and the trinkets she makes and waits for the tourists to come. Marea Del Portillo is a place that I would love to visit again some time, I will...
Liz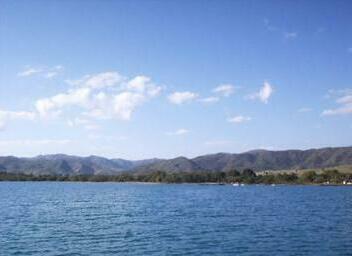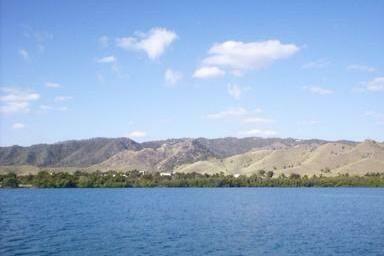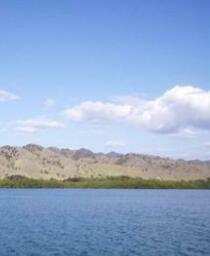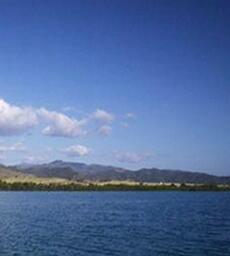 These four shots form a panorama of the anchorage at Marea Del Portillo. If you refer to the journal page, this is the place we enjoyed most in CUBA.
| | |
| --- | --- |
| This is where I learned to windsurf, properly. These shots were taken on a calm day when Jack came along for a ride. | Liz and Jack go for a trip in the mangroves. |
| | |
| --- | --- |
| These two Canadian owned hotels offer fully inclusive deals to their guests. Only foreigners are allowed. The locals who work here are hand-picked to represent the correct picture. They still go home at night with toilet paper pinched from the rooms. | The carriage waits for money-dishing-tourists at the hotels. This paternalism and "tipping" is really bad for the community at large. |
| | |
| --- | --- |
| Laura and I at the little broken dock, our landing spot and introduction to the true rural Cuba. | Liz tries out the local cigars, called "Tabacas" at one peso each. (21 Peso to US $ 1.00) |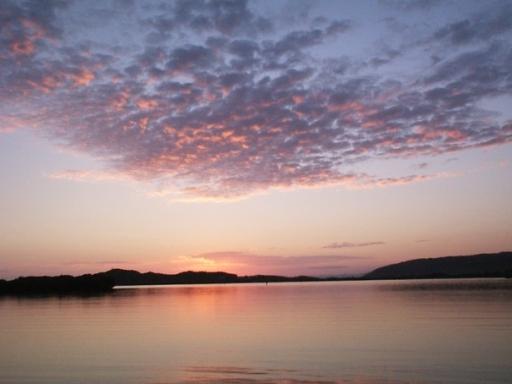 A stunning sunset, the only ripples in the water caused by oars long since dried and cracked, that were able to be used once more thanks to the kerosene lamp mantles we gave them.