Bermuda
32° 22 N 064° 40 W

21 May 2002 - 10 June 2002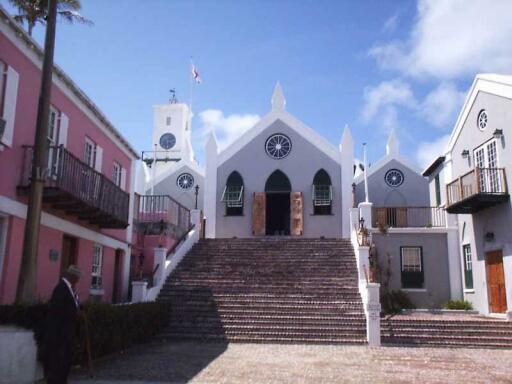 Church, Main Street, ST Georges, Bermuda.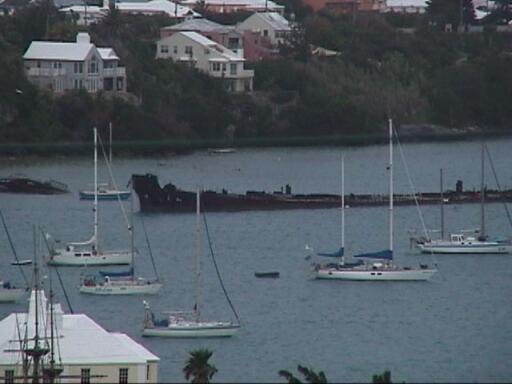 A view of the 'Convicts Bay" anchorage from "Bermuda Harbour Radio" up on the hill. Our very dear friends Cid and Junia from Brazil, on their boat "Voo Livre" (Free Flight) lie here at anchor behind GILANA. Off to our port side is "K'Lai" with Bill and Shirley Martin from Richard's Bay in South Africa.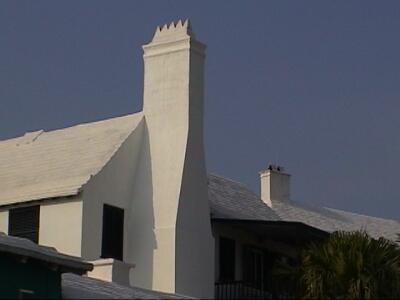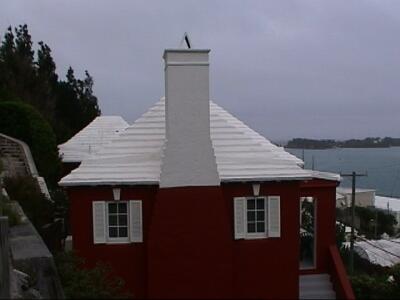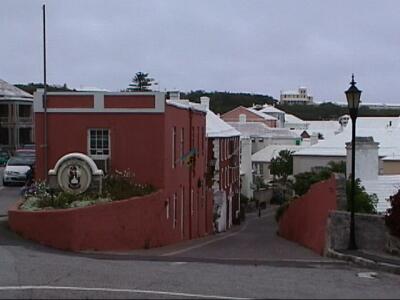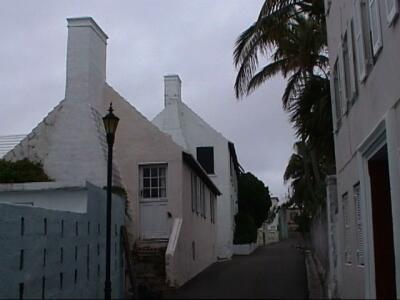 A study of Bermudan architecture. All rainwater is collected and stored on Bermuda.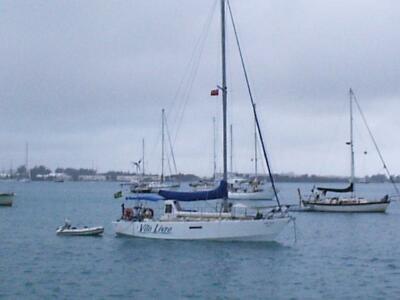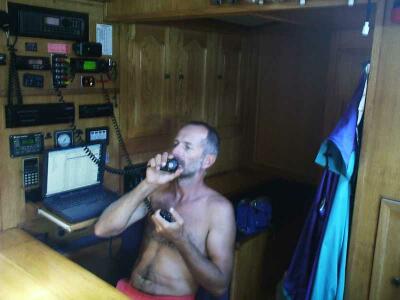 (Left) Our Friends on Voo Livre (Free Flight) Cid and Junia from Brasil. She is a 10m Aluminium boat built like a battle tank. The white tube on deck contains Cid's hang glider. (Right) Mike multitasks, relaying SSB traffic to other boats via VHF.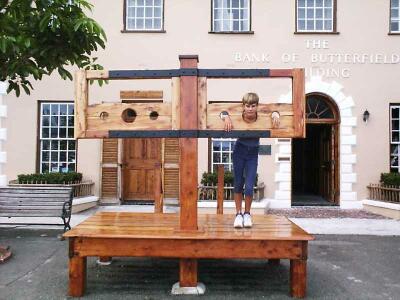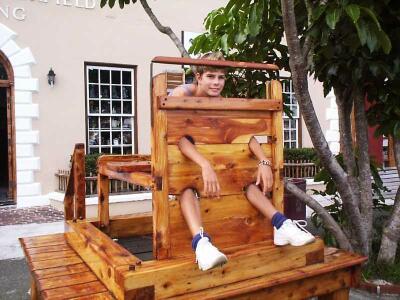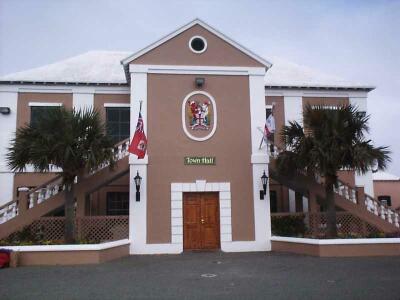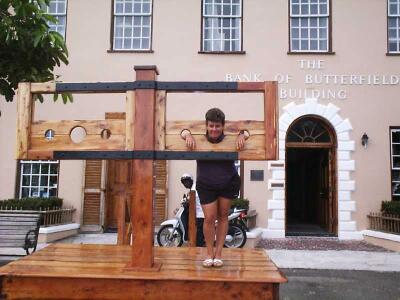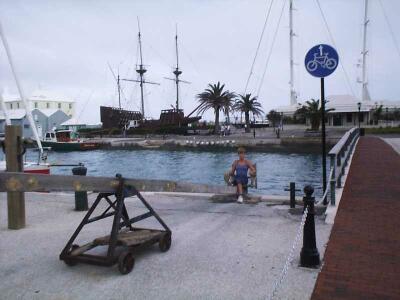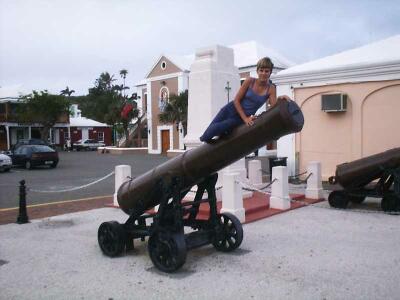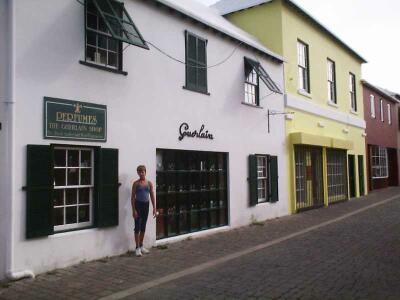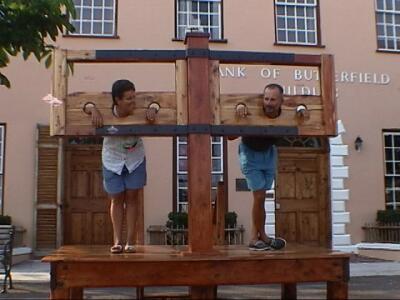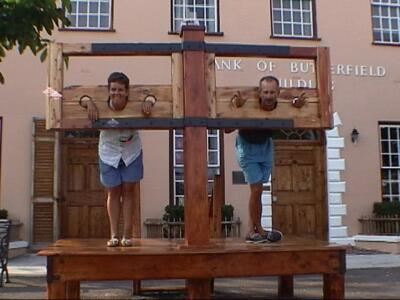 Here are some scenes in and around St Georges, and Ordanance Island, Bermuda. The stocks and dunking chair were used to discipline the population (Ladies)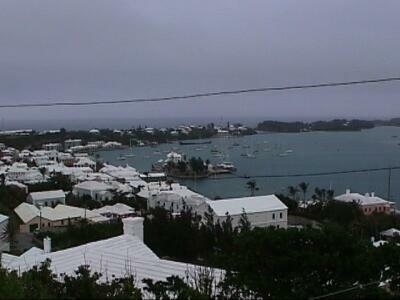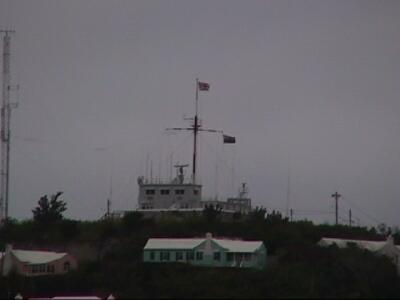 Another view from, and of, Bermuda Harbour Radio. Without doubt the very best marine radio control in the world. Three cheers guys, keep up the good work.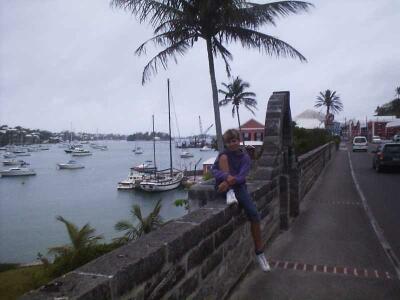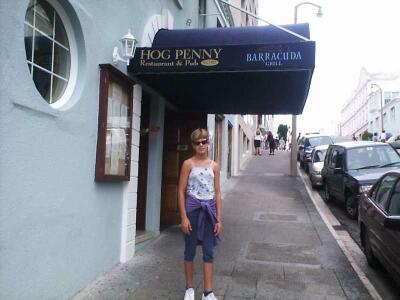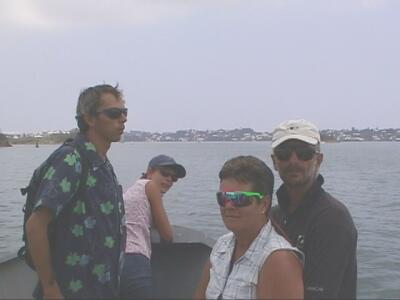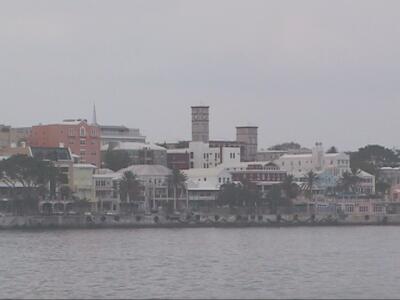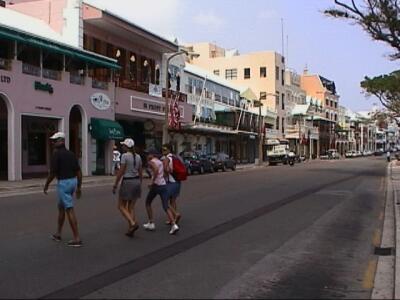 We took a bus to the capital, Hamilton, where businessmen wear Bermuda shorts with suits for work. Another bus took us to the Naval Dockyard. We caught a ferry back to Hamilton.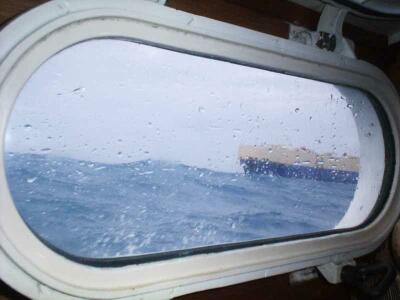 The approach channel is quite narrow. Here a ship passes close by as viewed through our saloon scuttles.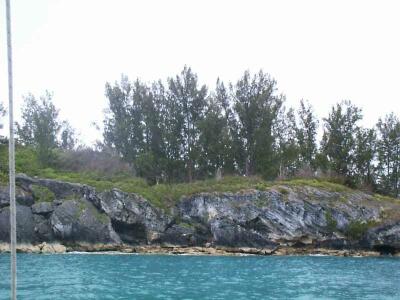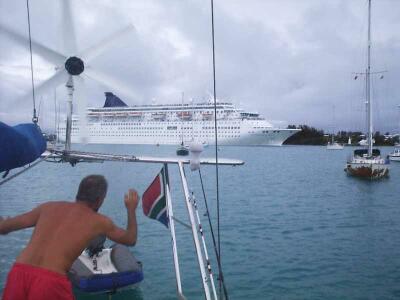 The western side of "Town Cut" a channel through which we sailed, and looked small to us, then some cruise ships came through it, we felt silly.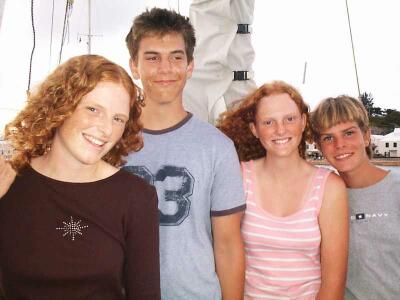 Wendy "Wild Bird"(Aus.) Joel "Songline"(USA) Rita "Wild Bird" and Liz, had fun swimming and walking in St Georges.