Calpe
38° 38 N 000° 04 E

26 May - 29 May 2003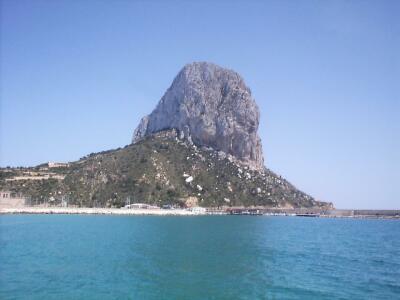 This is the rock of Calpe as viewed from the anchorage. Some call it 'Little Gibraltar' and yes of course we climbed it.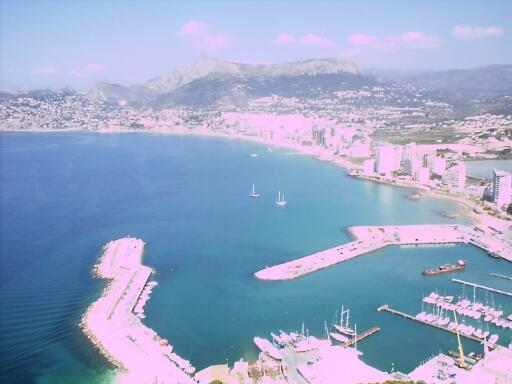 The view of Gilana in the anchorage from the top of Calpe.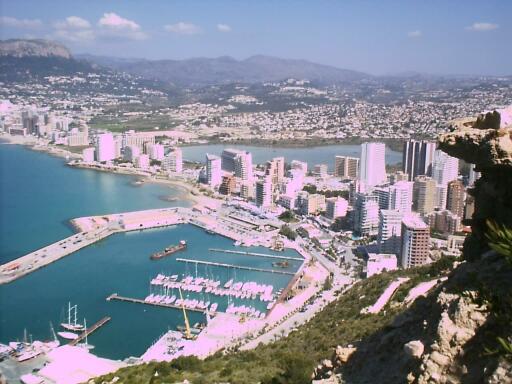 View of Calpe marina.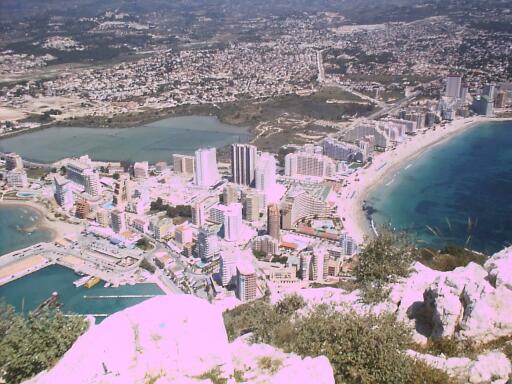 The city of Calpe, a lovely little town one of the best we have been to on the mainland.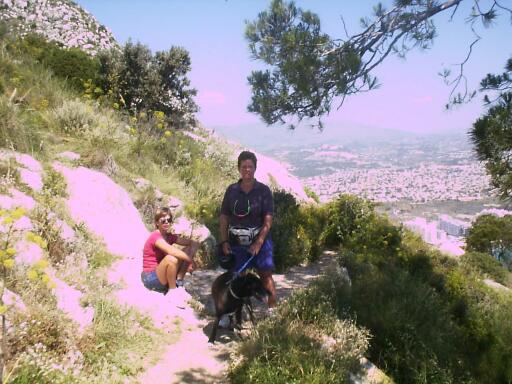 Liz, Laura and Jack stop to rest under a tree, halfway into our four hour walk.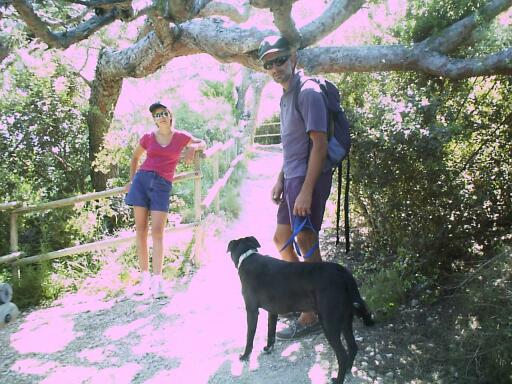 Liz, Michael and jack, resting AGAIN!!!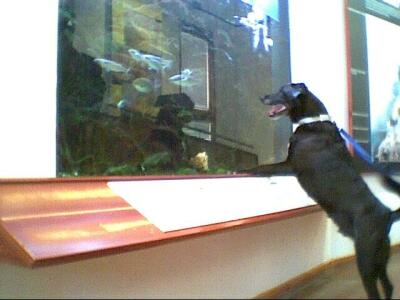 Jack is crazy about fish, he ran straight into this inch thick glass tank. If you have seen most of this web page, you will know by now that he is mad about fishing. This was the first time he had seen fish from a side elevation and in their natural habitat and alive.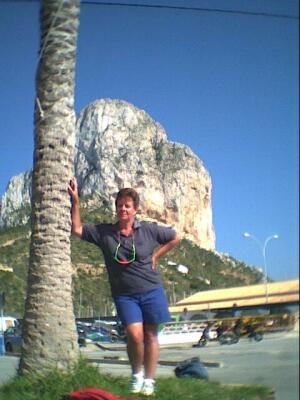 Mom and a friendly palm.