Bahia Gines
37° 33 N 001° 10 W

20 May - 24 May 2003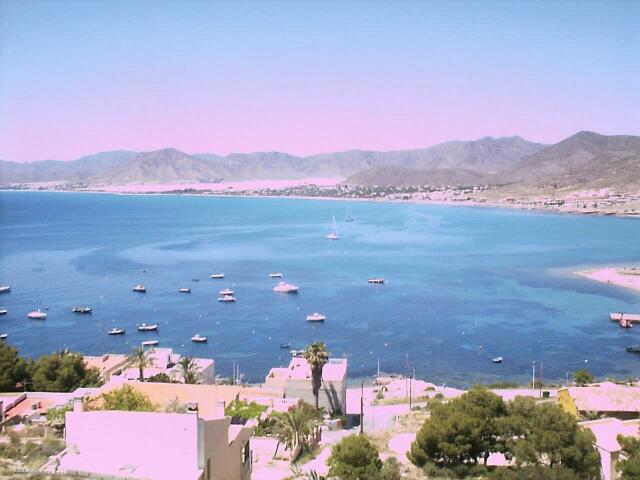 This is Bahia Gines, South of Murcia, and 9 miles west of Cartagena. The Co-ordinates are 37.33,48N and 001.10,51E If you are cruising this coast, write those down, it is well protected from the West all the way through to Southeast. Good holding, great little town and wonderful diving.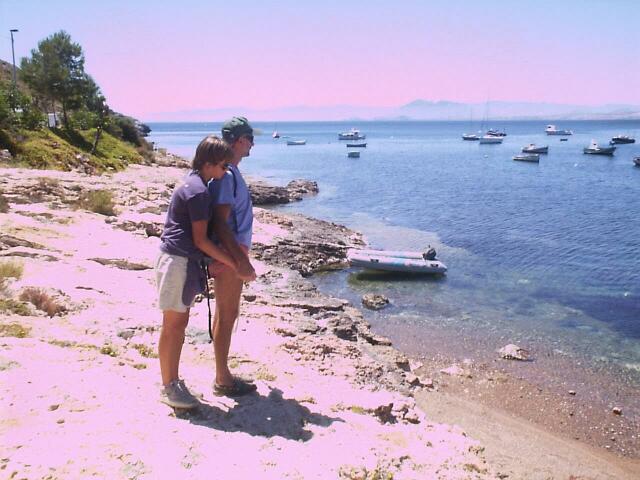 Mike and Liz survey the anchorage from a cliff, our faithful dinghy "Tassies" lies and waits for us in the background. Below: The clarity of the water is as good as anything we have seen, but the dramatic drop off to deep water is steep and sudden.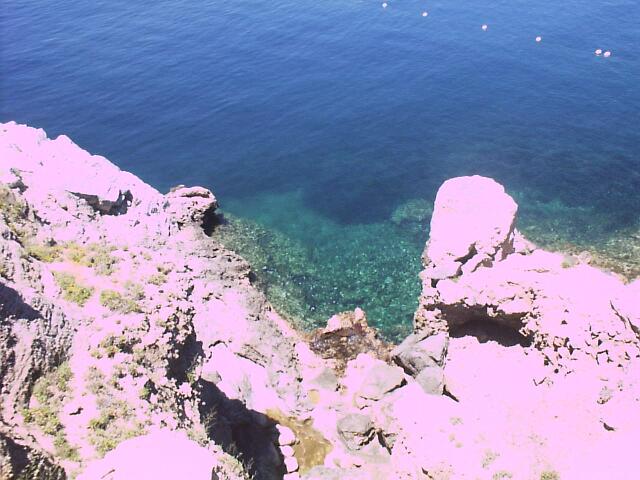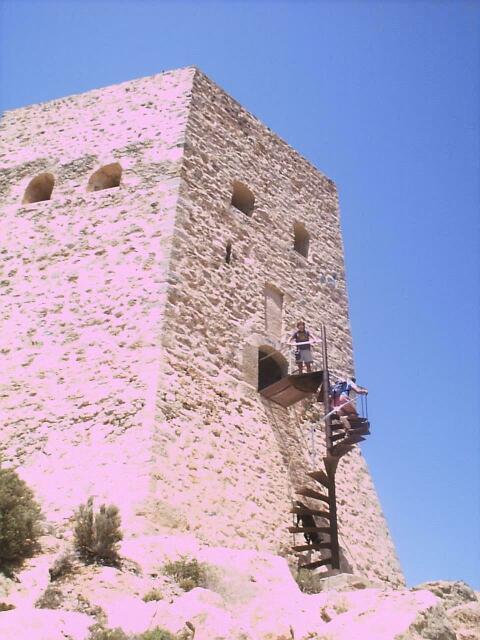 We explored the ancient watch tower, once manned by Moorish soldiers, and nearly fainted when Jack jumped on top of the parapet wall, with a sheer drop on the other side.