Mallorca

9 June 2003 to 28 May 2004
Arriving in Mallorca is the completion of a circle for us. We stood right here at the walls of the Cathedral in 1993, wishing that we lived here, wishing that it was us out there on that yacht. Well, this just proves that wishes do sometimes come true, we don't live here but we are on that yacht.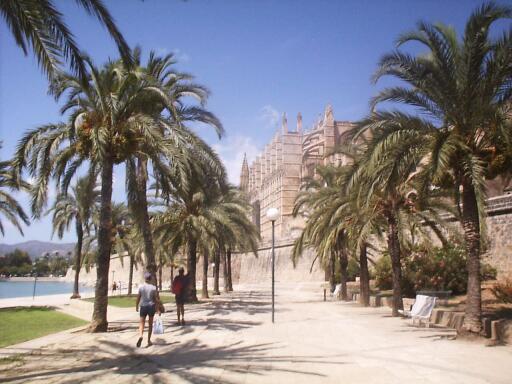 Here Liz and Mike stroll along the wall of "Parc de Mar" in the shadow of Palmas most famous landmark.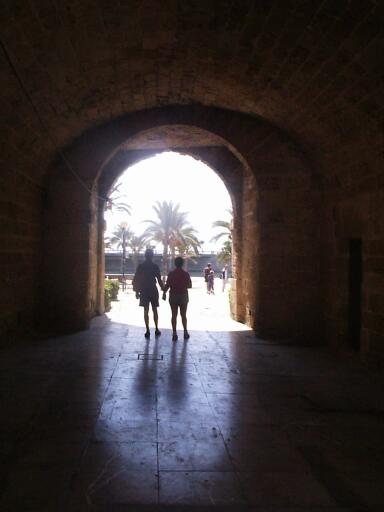 Narrow streets, arches, columns, galleries, patios and courtyards are some of the Renaissance and pre Renaissance signatures in the architecture of this beautiful old city.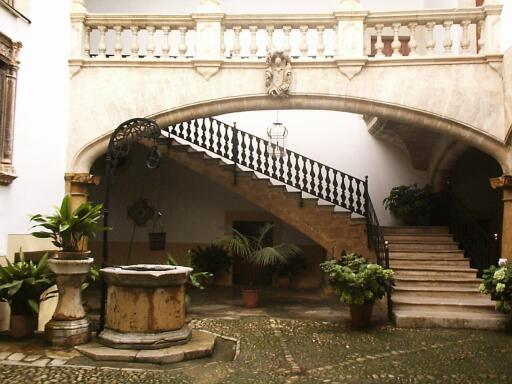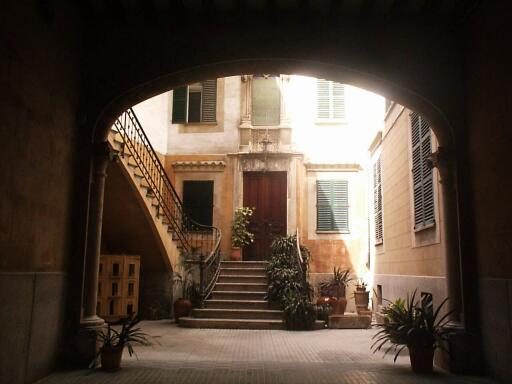 Here is a study of courtyards. Laura and Liz went on a tour called "Beautiful Patios of Palma" and they were impressive. It was also very interesting to hear the history of the patios, or courtyards. Originally the buildings were owned by traders. The paving was different in the "Public" area versus the "Private" area with a distinct line in the cobblestones. Nobody trespassed into the private area, but deals were done and shelter sought in the public area. Normally the office was slightly elevated to one side of the public area. Stables were just beyond, and some can be seen here in these photos.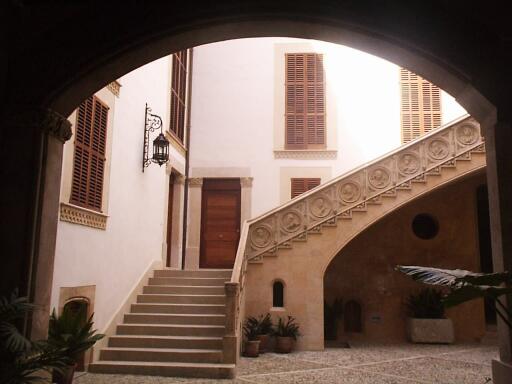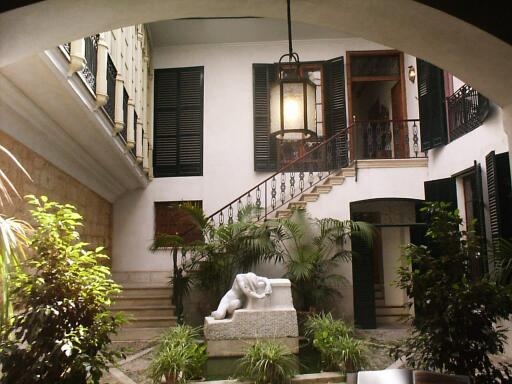 Today the owners of the properties leave the outer gates or doors open for the public to look into these peaceful sanctuaries.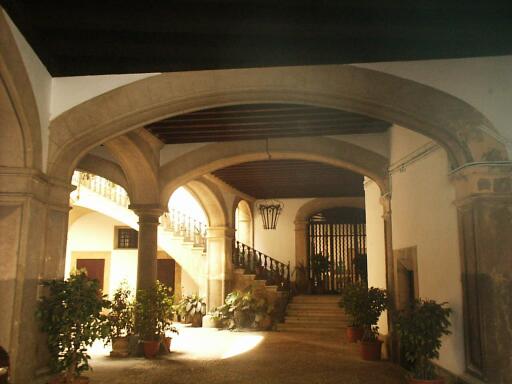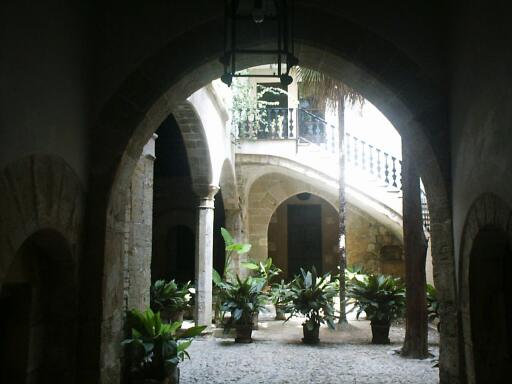 Most of the Patio's are part of private residences today.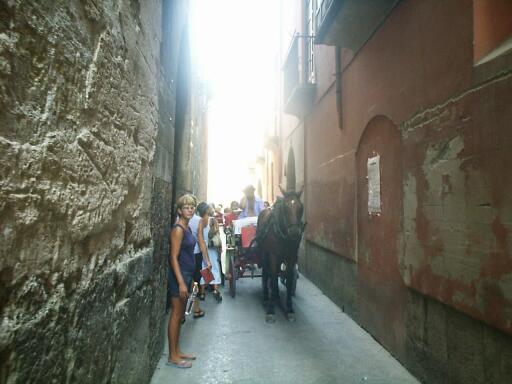 Here Liz breathes in deeply to allow a horse and carriage to pass.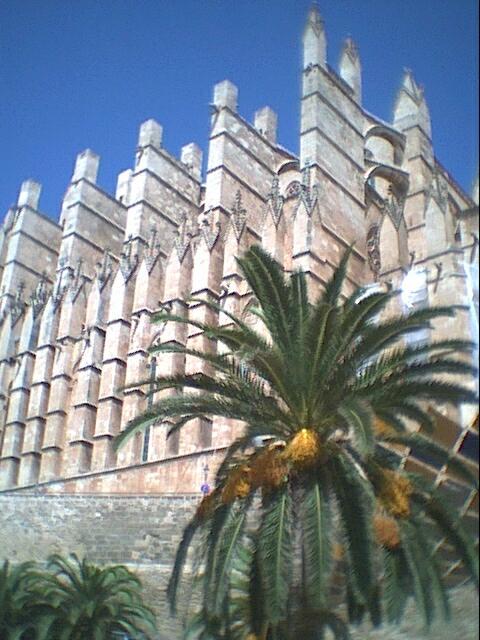 The Cathedral popularly referred to as "La Seo" (La Seu) promised to the Virgin by King Jaime I in 1229 when his liberation armada survived a sudden storm on the way from Tarragona. The Cathedral is yet unfinished. The main facade was rebuilt in 1851 after an earthquake. One facade was built under the guidance of Gaudi.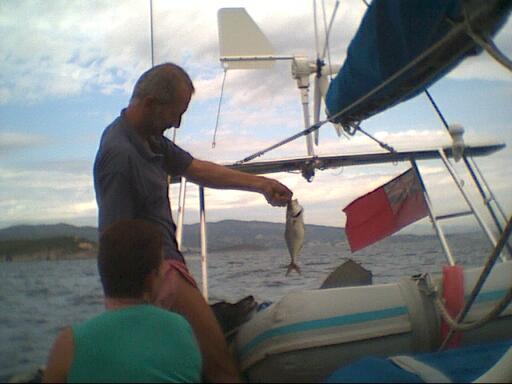 Our first and only fish caught in the Med. Here Mike looks at it dismayed at its size.