Fethiye
36° 37.34 N 029° 05.80 E

| | | |
| --- | --- | --- |
| Page 1 of 1 | | 26 June to 2 July |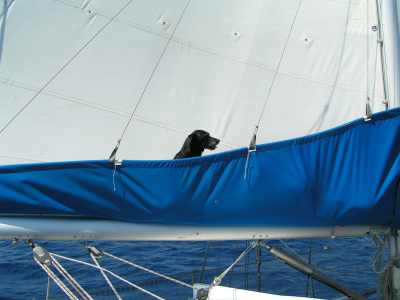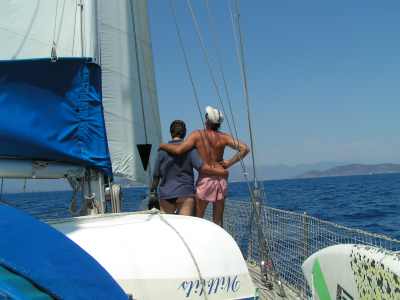 Arriving in Fethiye after about a month underway with stops. Our version of "LazyJack(s)". Laura and I stand on the foredeck doing about 7.6 knots, Motorsailing (note the cone) while Liz plays with the camera.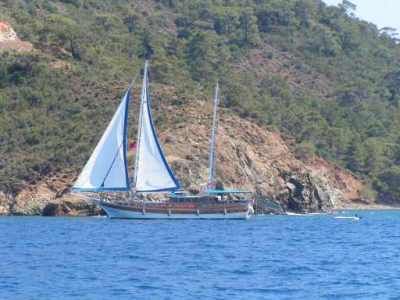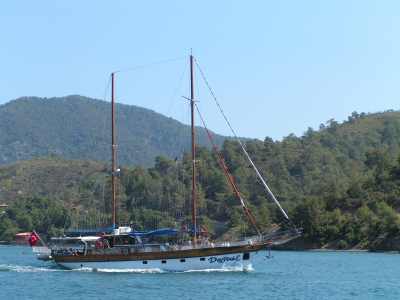 Our first encounter with Gulets, which were to prove to be the bane of my life. They are all permanently fitted with Red-White-Red lights on the spreaders. This means "Vessel restricted in her ability to manoeuvre" I think they are referring to the drivers.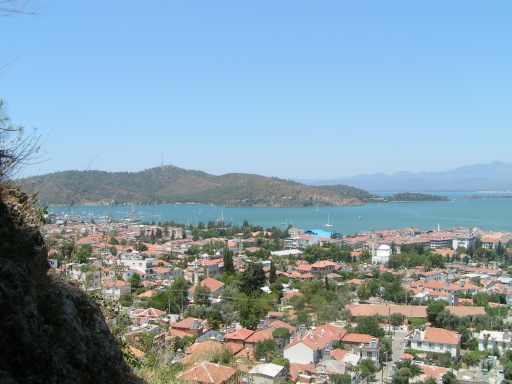 This is the view over the bay of Fethiye. We encountered a problem here with our South African Passports. Upon arrival one is normally entitled to 90 days etc. However, due to matters beyond our control, SA citizens are only allowed 15 days now. We think the reason has something to do with Mr Mandela refusing some honour the Turks wanted to bestow upon him. He did this because of the Turk's poor human rights record with regard to the Kurds. We waited 8 days for our 15 day visa, and made the most of this time. It also cost us $170.00 each.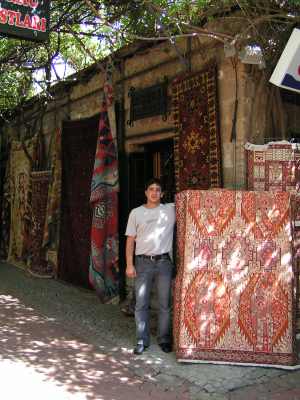 Typical street scenes in Fethiye, Sesame seed Bagels, costing 250,000 Turkish Lire (about 15c) each. "Hello-Hello, where you from? you want to buy a carpet? why not?"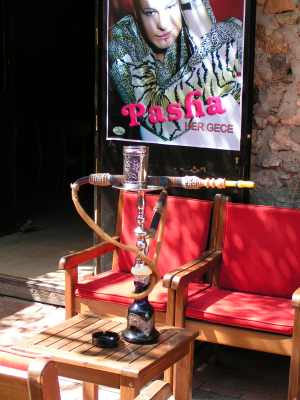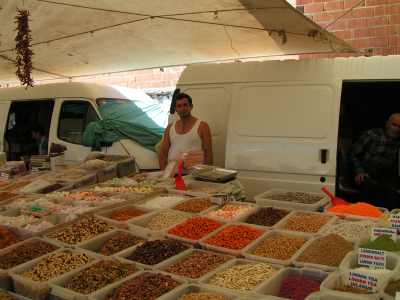 Hookah and Spices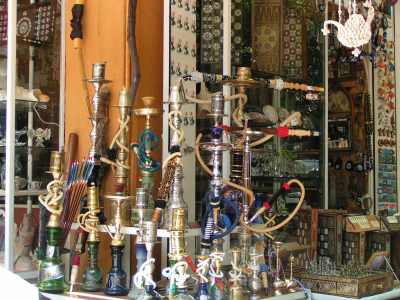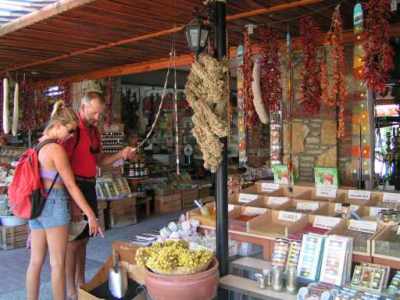 More Hookah and more spices.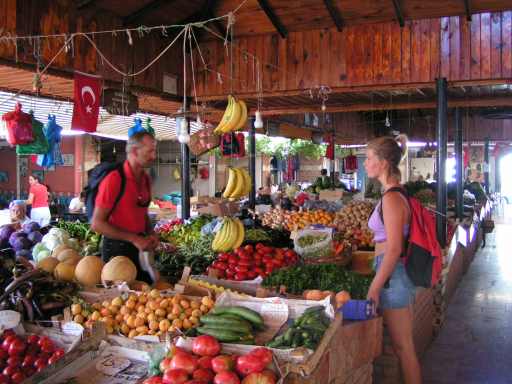 The markets were wonderful, the prices very reasonable and the quality very good. We even sampled Turkish Delight.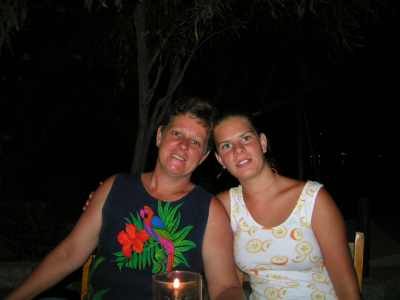 After a hard day shopping Laura and Liz wait for their food in the restaurant-dock-hotel called Karagozler Marina www.yachtplazahotel.com where we waited for our visa and did some maintenance. We recommend this place highly, ask for Banu, the lady who runs it. Excellent value for money!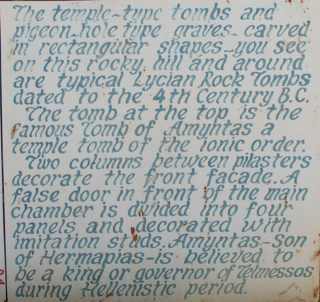 In the following pages you will see a lot of photos of signboards that explain, better than we could, what you are seeing.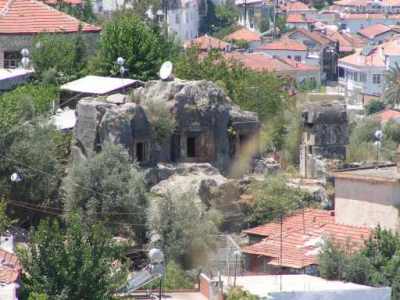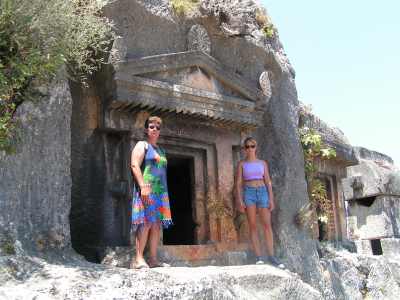 Satellite dishes for the after life, no, just what seems to us as a disregard of the value of history, these antennas belong to the neighbouring houses there is no control over the damage to these antiquities. Here Liz and Laura explore and learn about some local history.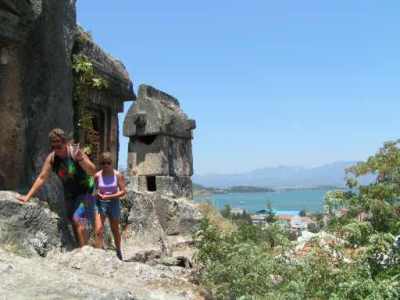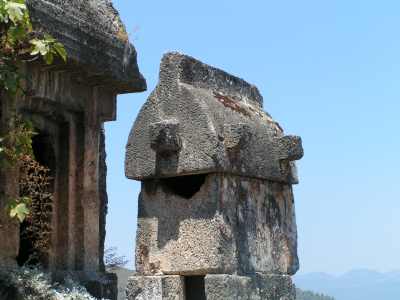 A typical day at school for a cruising kid.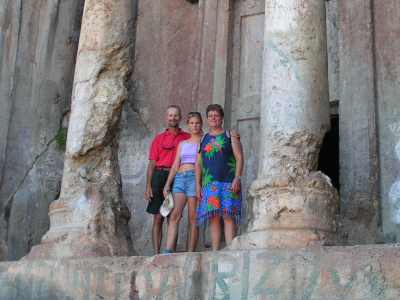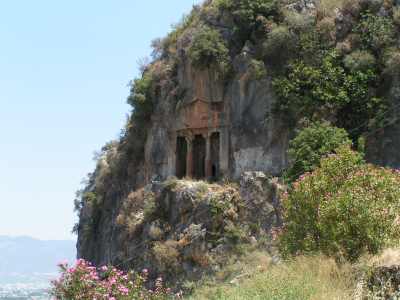 Family outing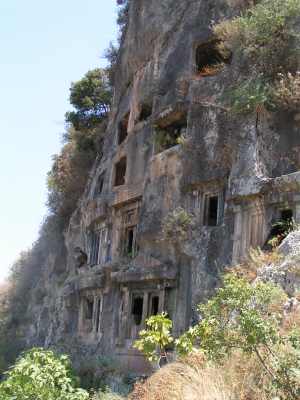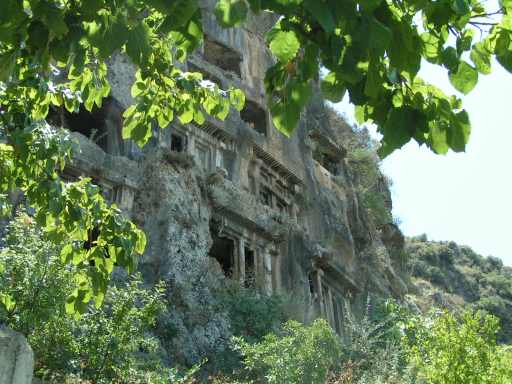 More Lycian rock tombs.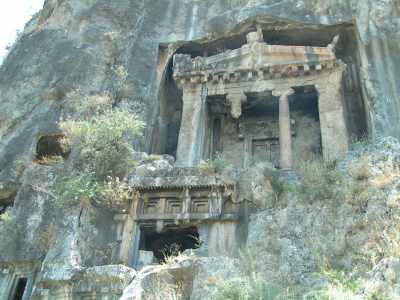 Another view.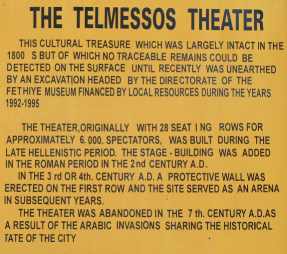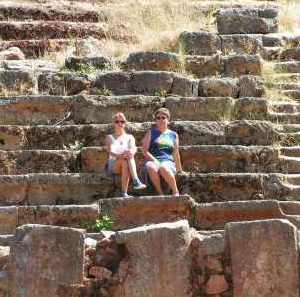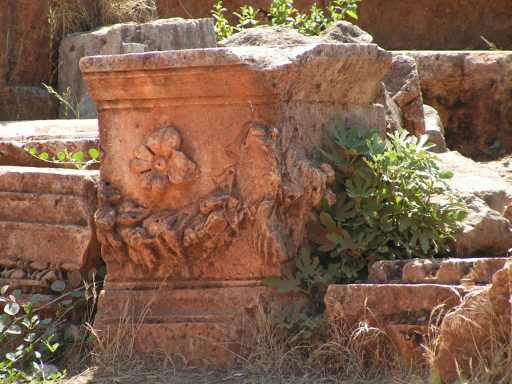 Lau and Liz, take in the ambiance in their seats in the theatre.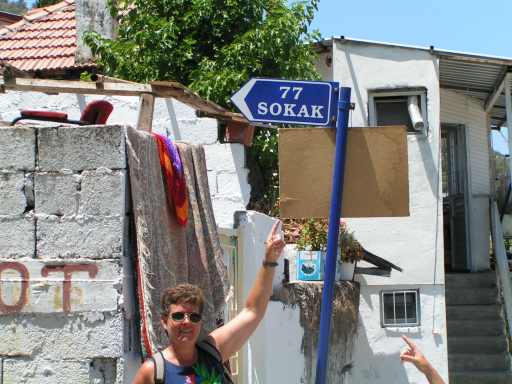 No its not an open air toilet, this is what streets are called here, and they have numbers not names. Our South African friends will enjoy this.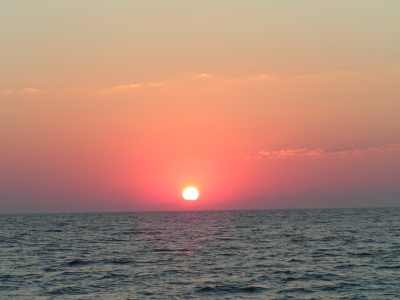 Just had to squeeze in another sunset. We left the town of Fethiye to sail around the bay, the next anchorage was "Wall Bay" BUT there was a side trip by bus to Kayakoy, click 'next' to see it.