Marmaris
36° 49.83 N 028° 14.87 E

| | | |
| --- | --- | --- |
| Page 1 of 1 | | 10 July - 17 July |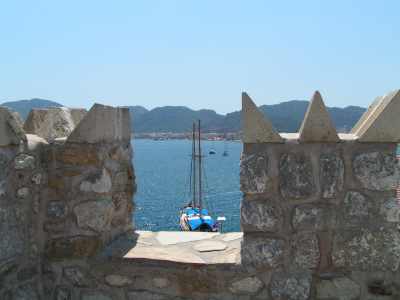 Here we are anchored in the bay of Marmaris, right in front of the town and in the middle of tourist boat country, where boat-pimps play hooker getting tourists onto the day-tripper boats. We arrived here at 03h00 local time after being told to leave the previous anchorage by a Gulet skipper.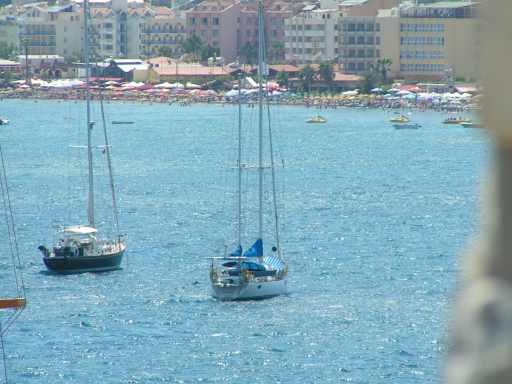 We made friends with our neighbours "Helles-Belles" a Littleharbour 60something.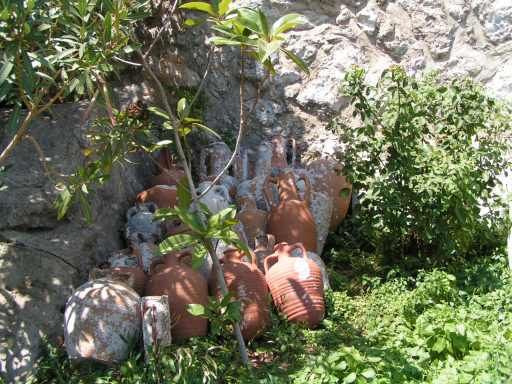 Amphorae on display in the Marmaris Fort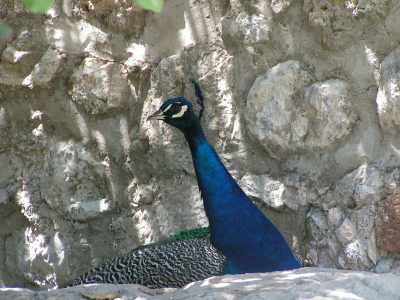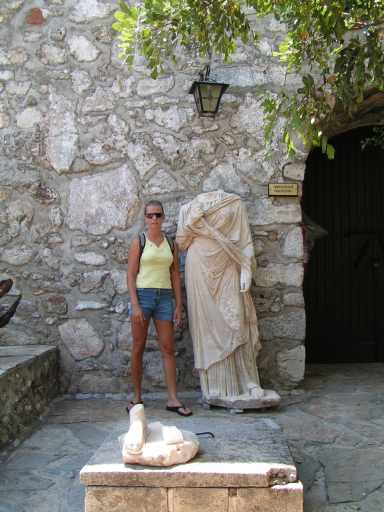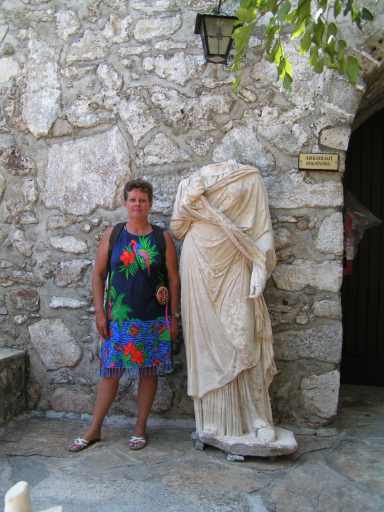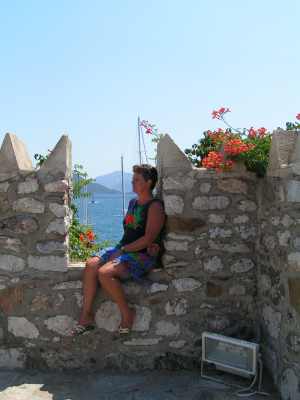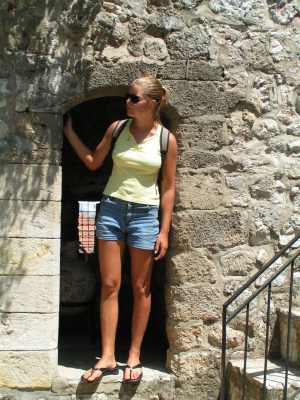 Liz and Laura wandered around the fort as well as the town.
The streets are closed to traffic and roofed, the result is a wonderful labrynth of markets where you can buy a genuine Rolex wristwatch (Oyster Perpetual) for about $6.95 (Yeah, right!)