Yiali
36° 39.91 N 027° 07.67 E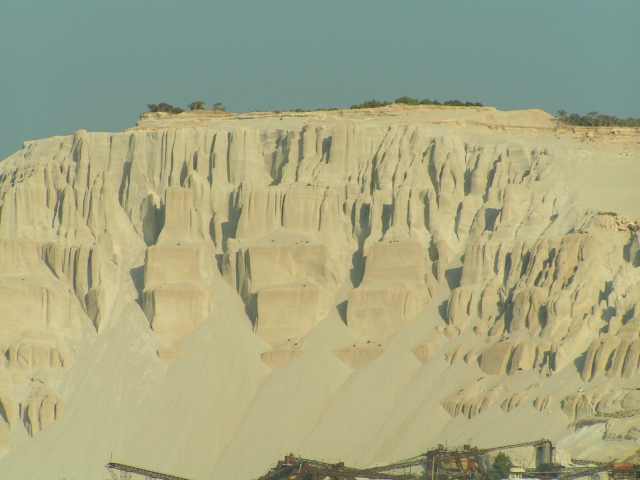 The entire island of Yiali is Pumice. It is mined here in huge quantities. Pumice is used as an abrasive in many things including toothpaste. Coming in to the anchorage you will see rocks of pumice floating by. There is volcanic activity here as gas continually bubbles to the surface. The underwater visibility is very good and snorkelling was a pleasure. Unfortunately there is not much sea life here. This photo shows the erosion as the D10 Caterpillar removes the pumice at the bottom of the slope.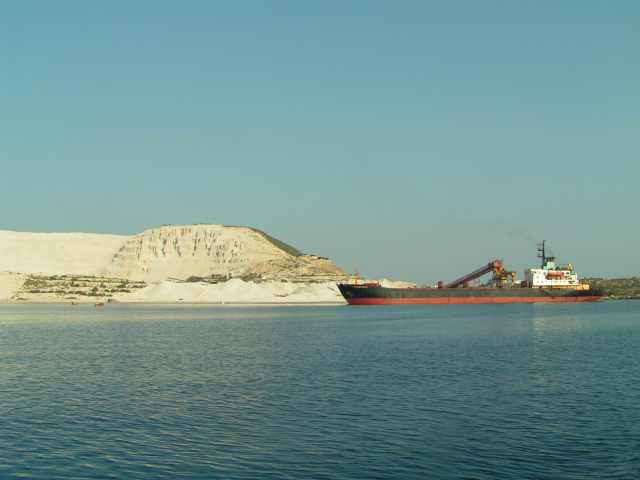 As pumice is lighter than water, a fully laden ship is still high on her marks.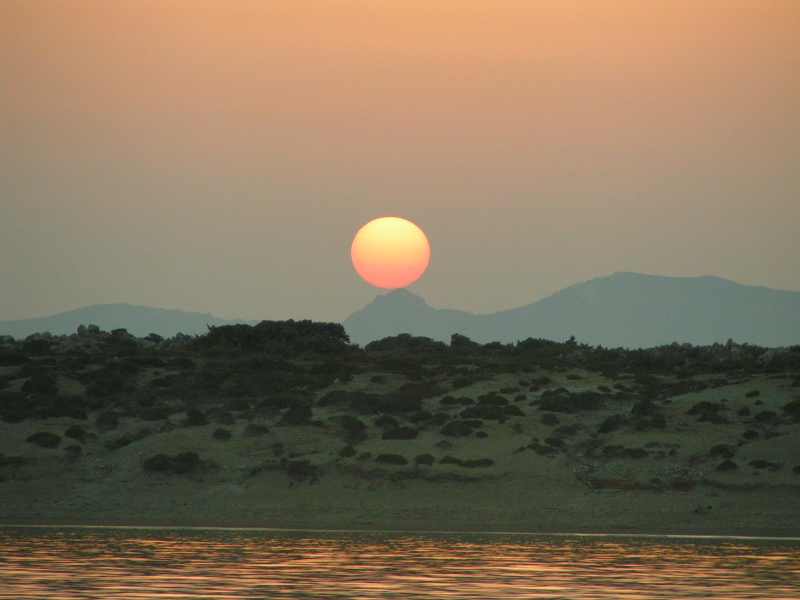 Sunset over the pumice beach. The Greek Pilot book used by most cruisers is most derogatory about this anchorage. We found it wonderful. If you are in the area, do not miss it.