Folegandros
36° 36.41 N 024° 57.27 E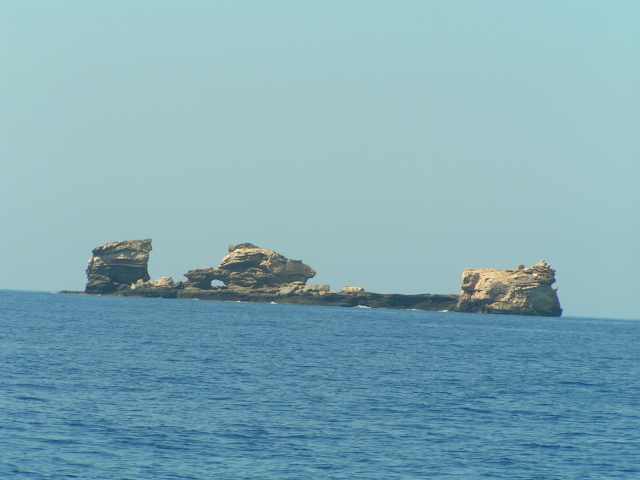 There are so many of these tiny unlit islands all over the Southern Cyclades. Some of them look like ships through the haze. I wonder how many times they have been hailed on the VHF radio?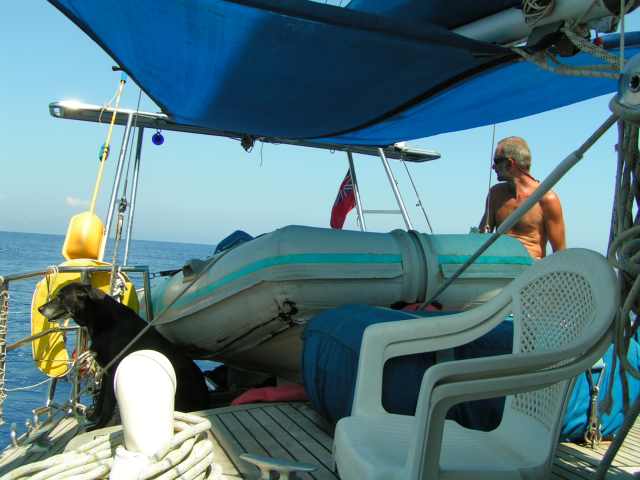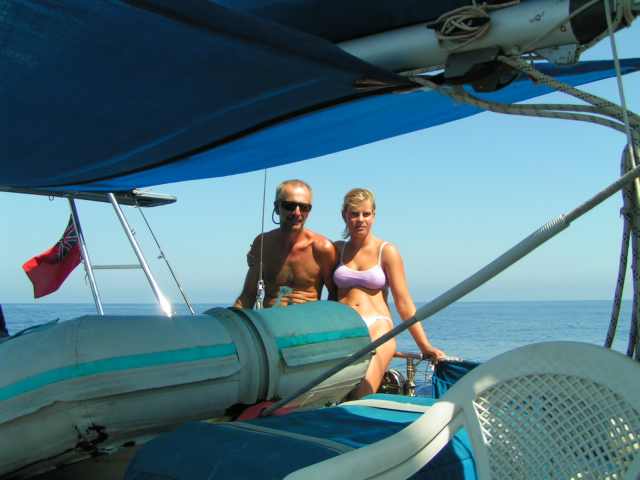 Two pictures of the family on watch. Jack looks for fish while Liz and I chat about some school work.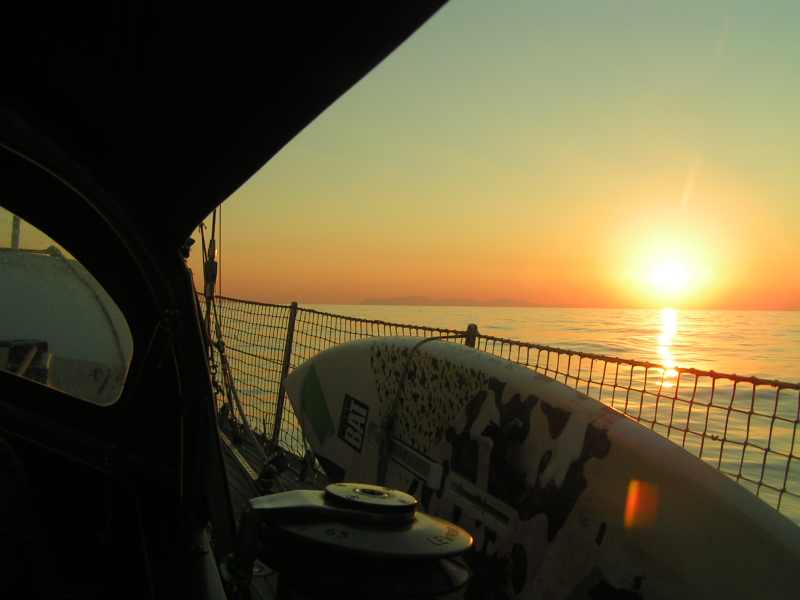 The sun set over the Peleponese peninsula.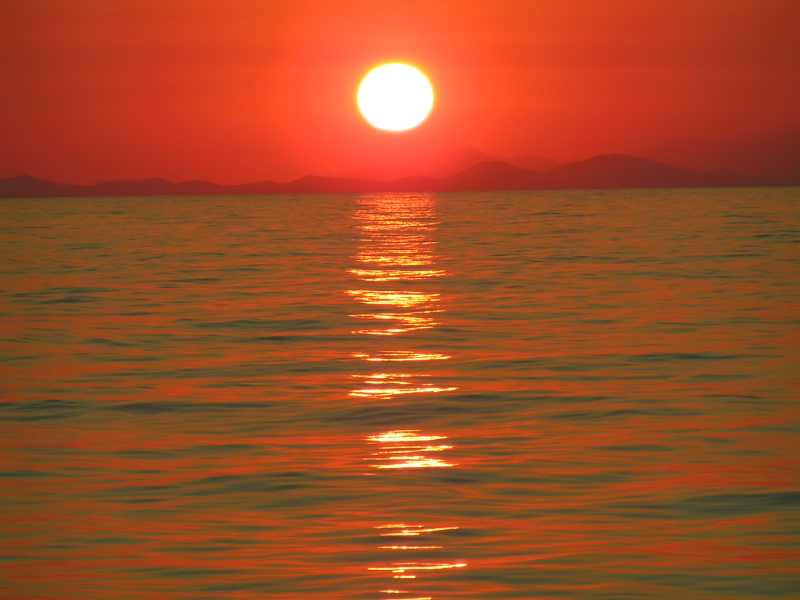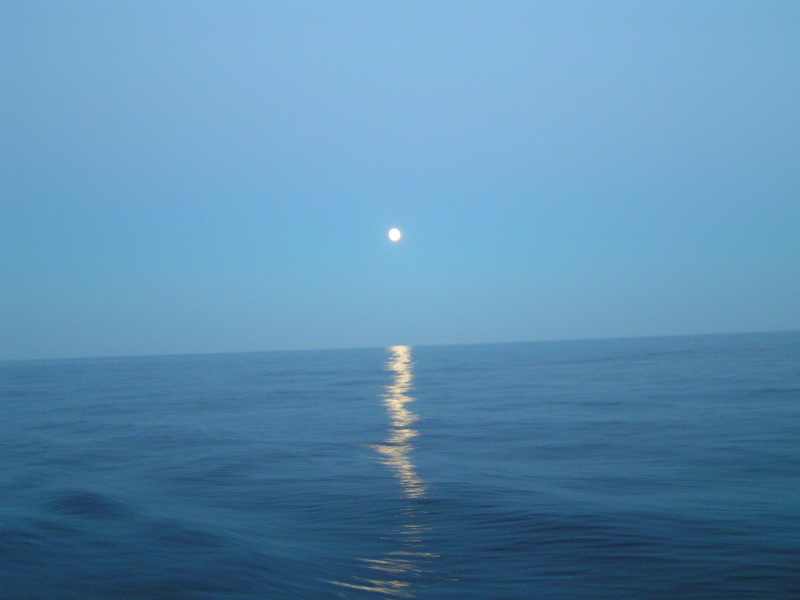 Moonrise in the Kithera channel, there was a lot of traffic later that night.