Vulcano
38° 25.00 N &nbsp 014° 57.75 E

| | | |
| --- | --- | --- |
| Page 1 of 1 | | 20 August - 23 August |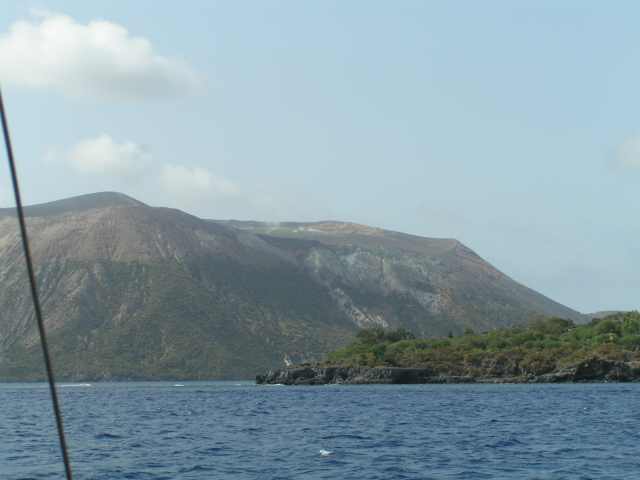 Our first view of the steam rolling off the top of this active volcano. Since we had left on our adventure, Liz and Laura had wanted to climb an active volcano, here, finally was their opportunity.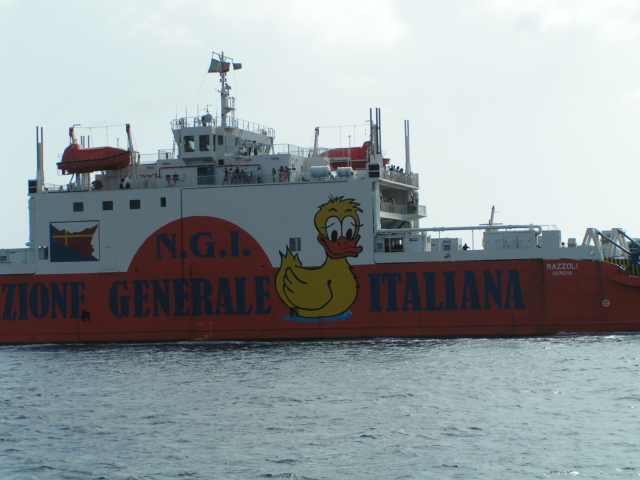 While at anchor in the bay, this cute ferry made daily visits. Incredible design for uptime, even the engines are swapped at the dock for fresh units, they are mounted on deck and drive the props via hydraulics.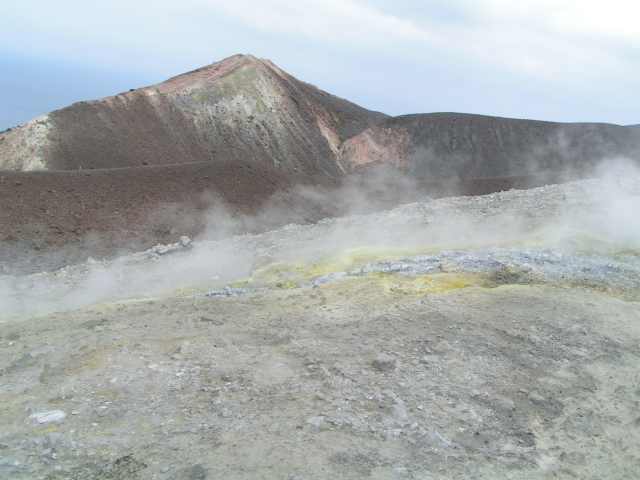 Steam and sulphur dioxide.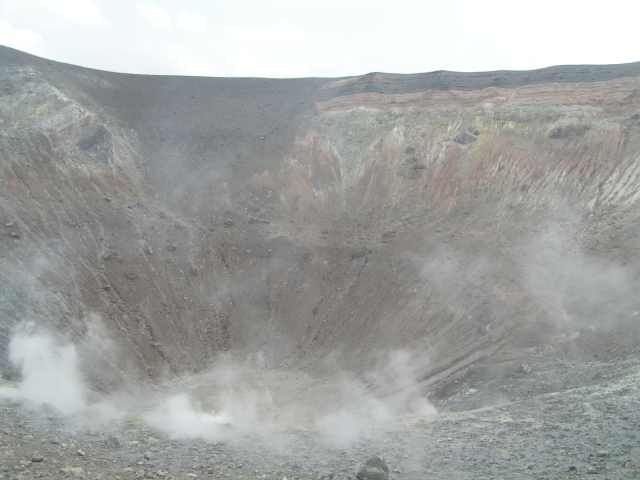 Looking down into the crater.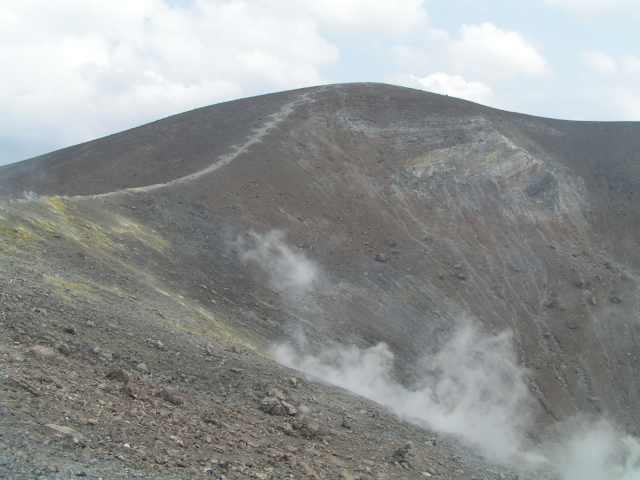 The path along the rim.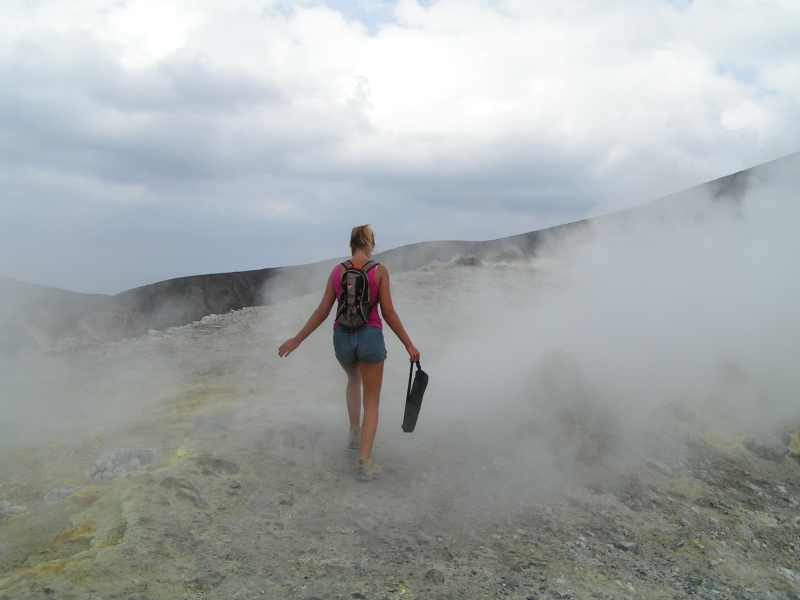 Liz in a steambath.
The anchorage as seen from the rim.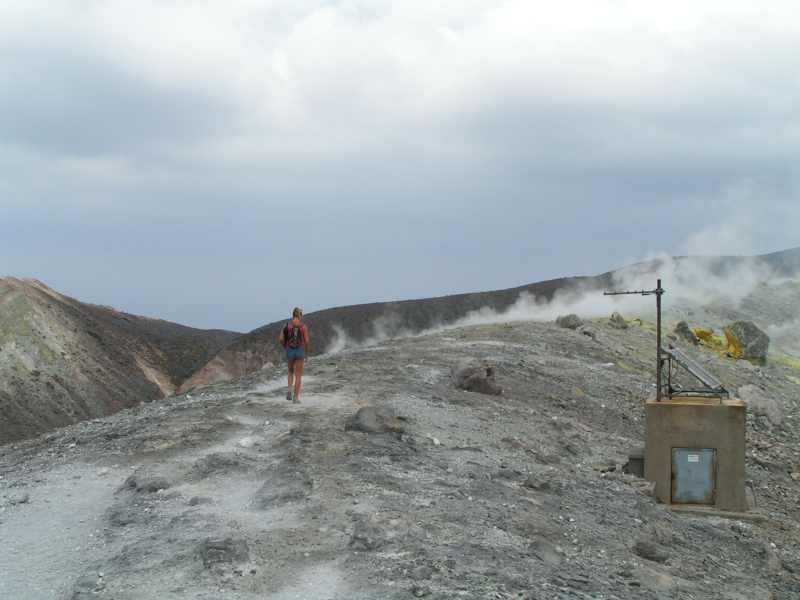 A seismological relay station.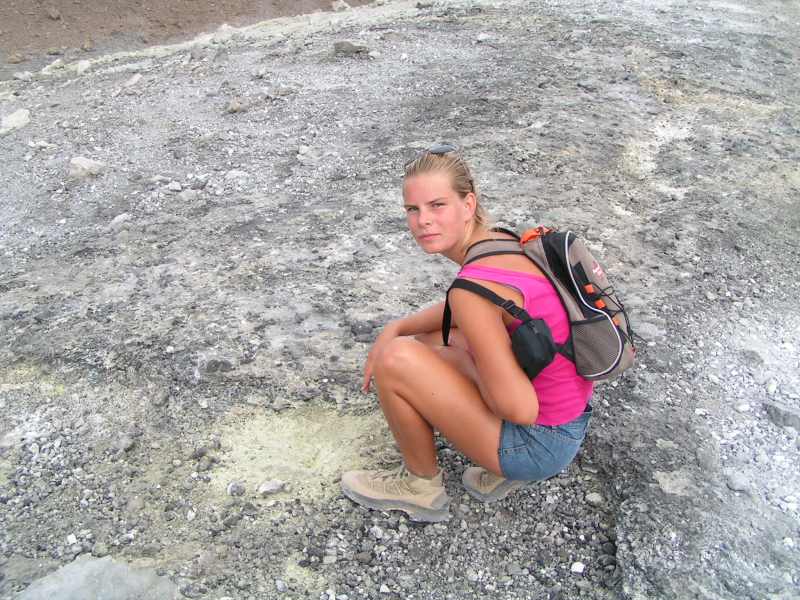 Liz gets down to geology.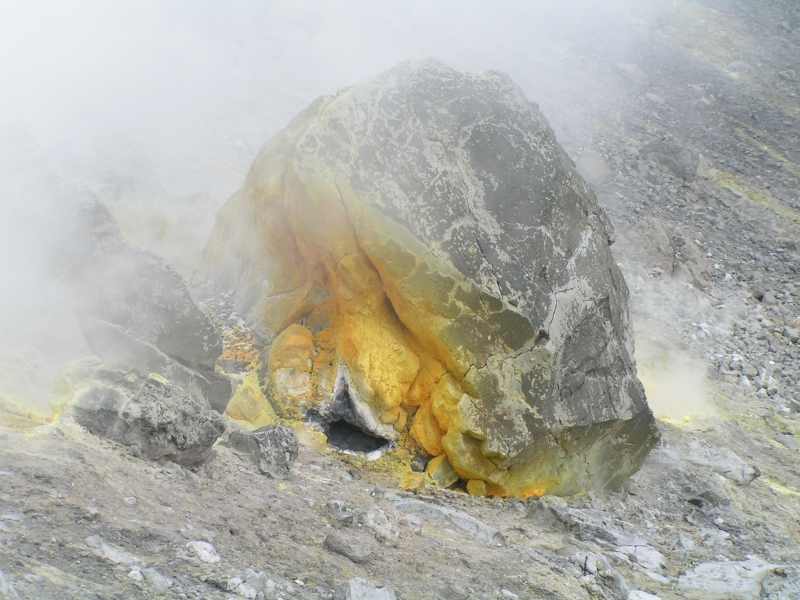 You almost expect an alien to pop out of this rock.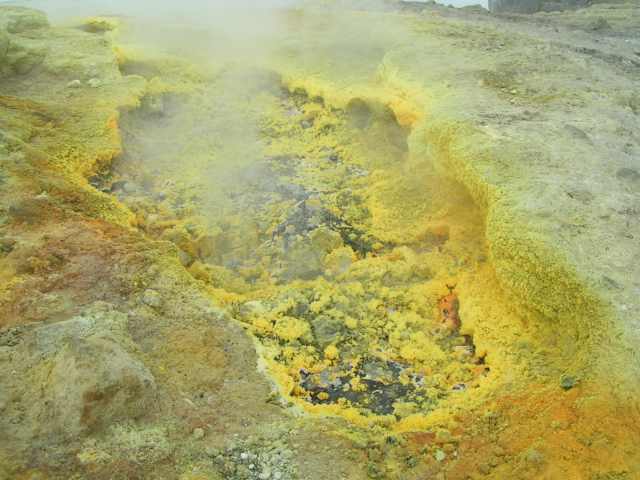 Sulphur (Phew!)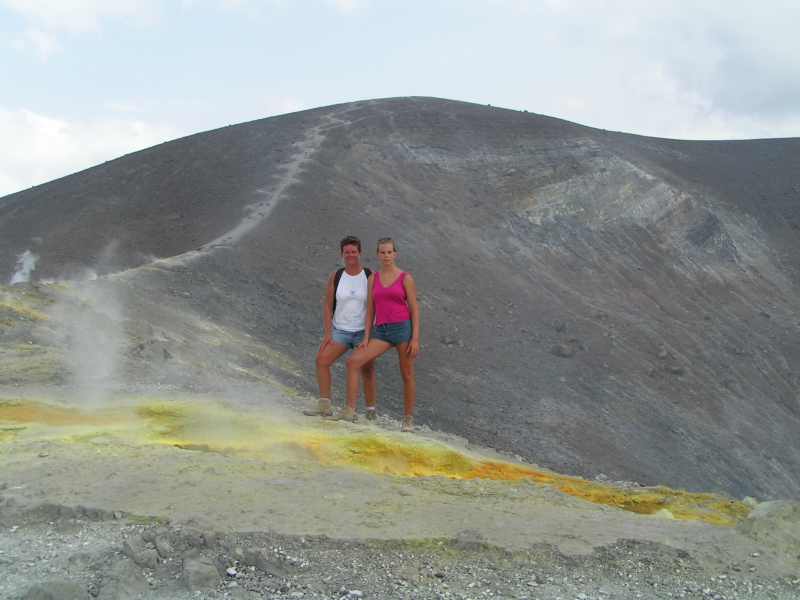 My girls in their element.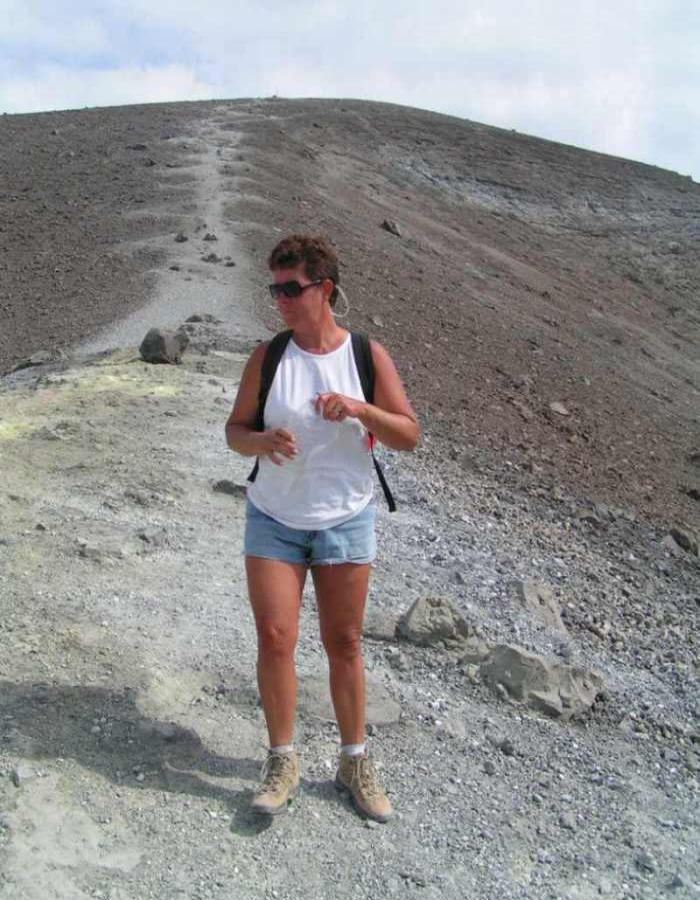 The hiking boots are an essential item of cruising equipment, lightweight, tough and waterproof. (Goretex)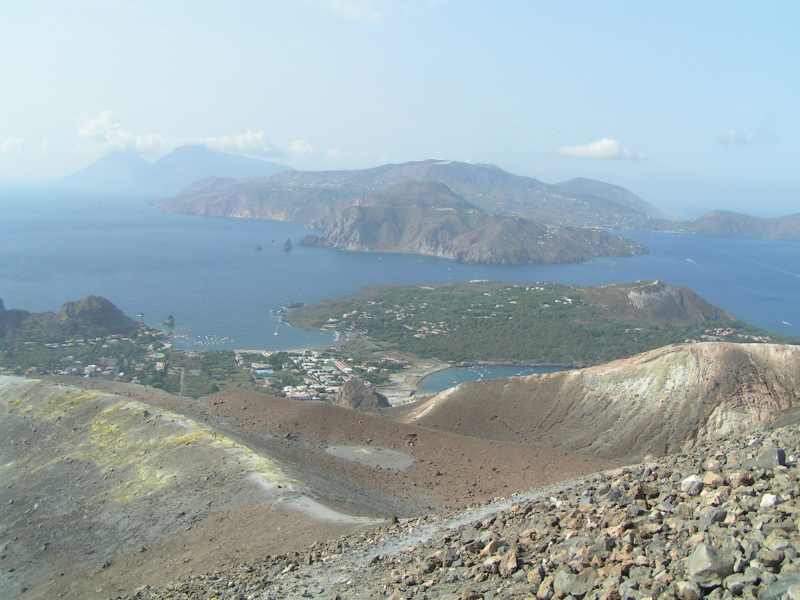 From the top you can see the islands of Lipari, Salina and Panaria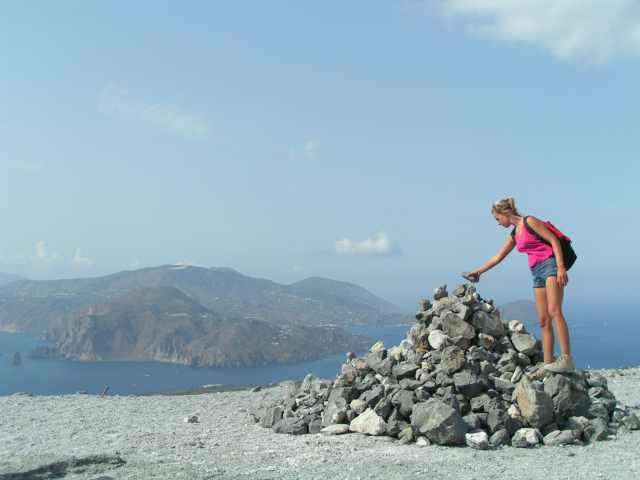 Liz helps to keep it from blowing its top.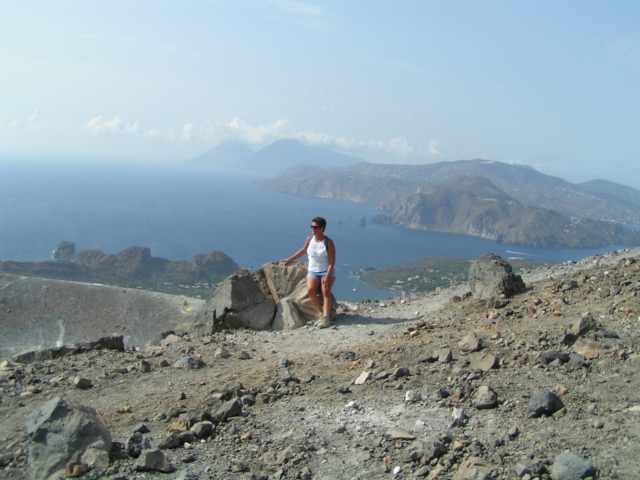 Taking a breather.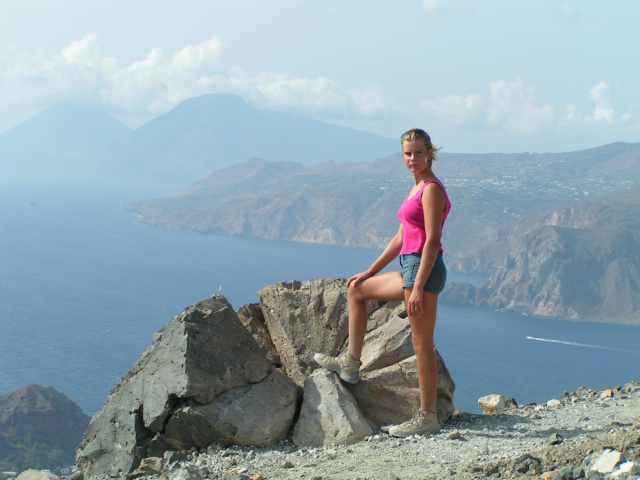 Also taking a breather.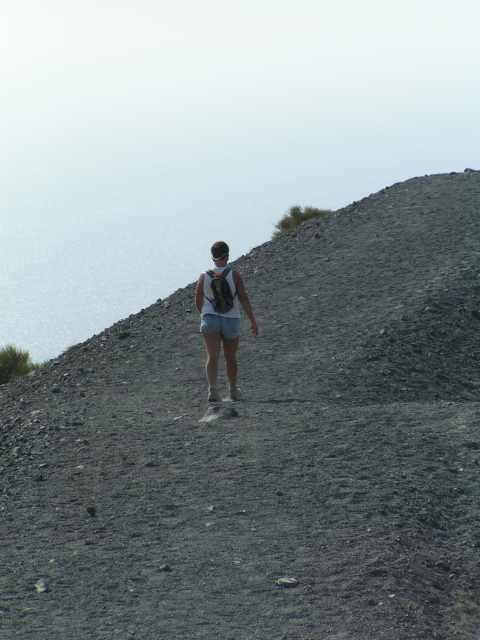 Starting on the way down again.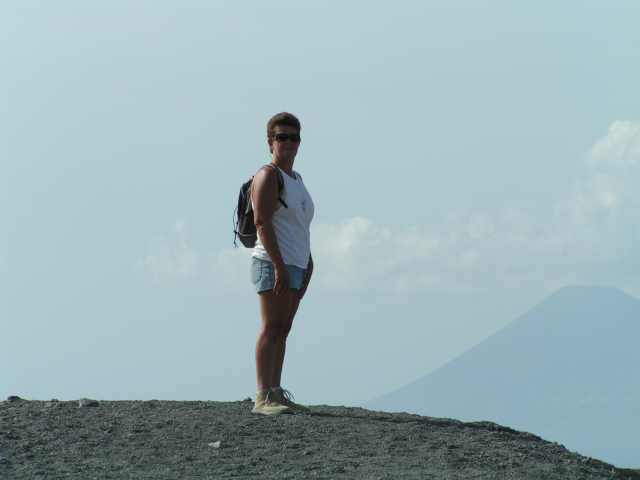 Waiting for Liz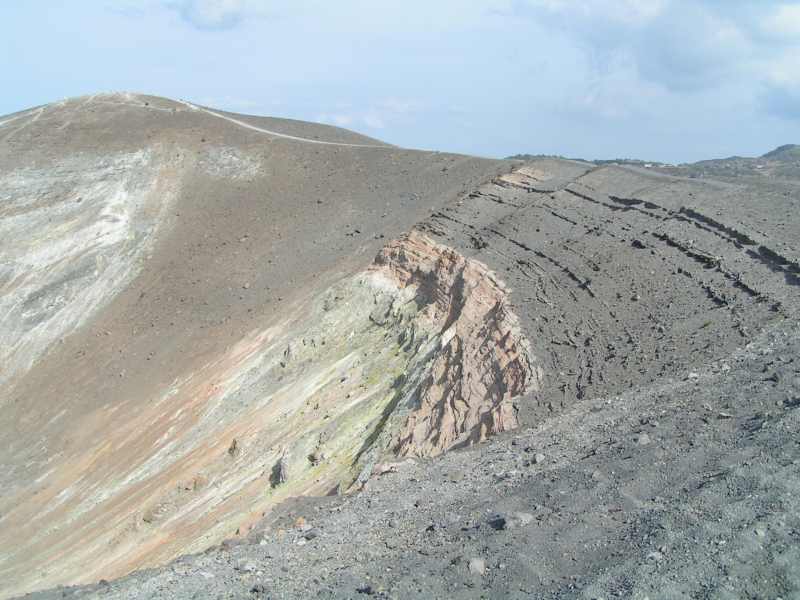 We find beauty in most things.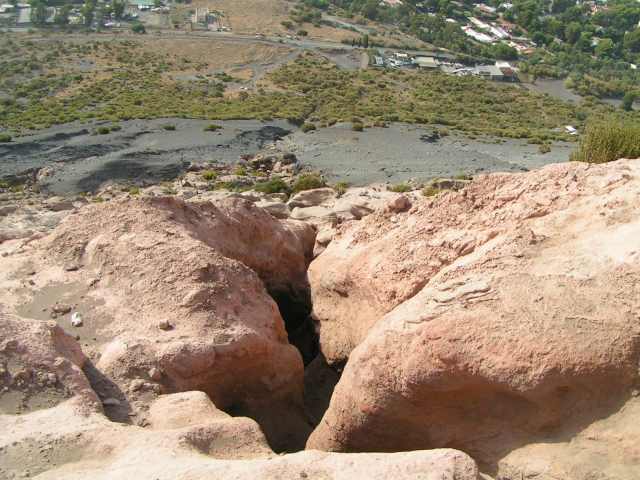 This eroded crevasse invited further exploration, so......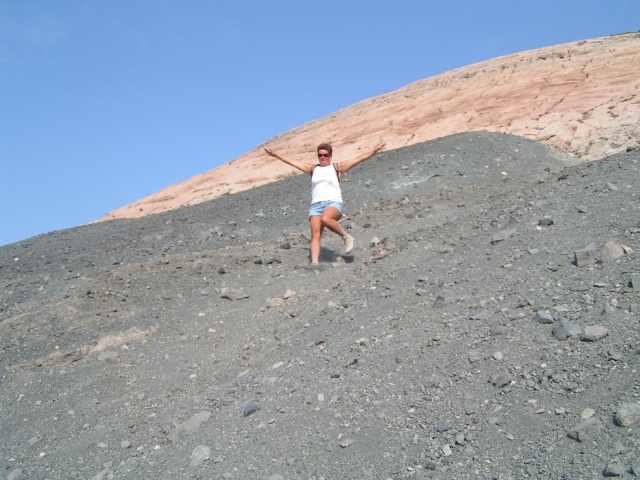 ....Laura and Liz, screaming and laughing, ran down the volcano.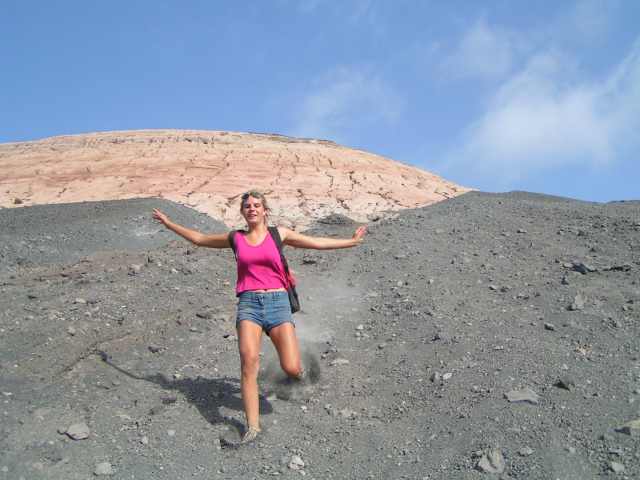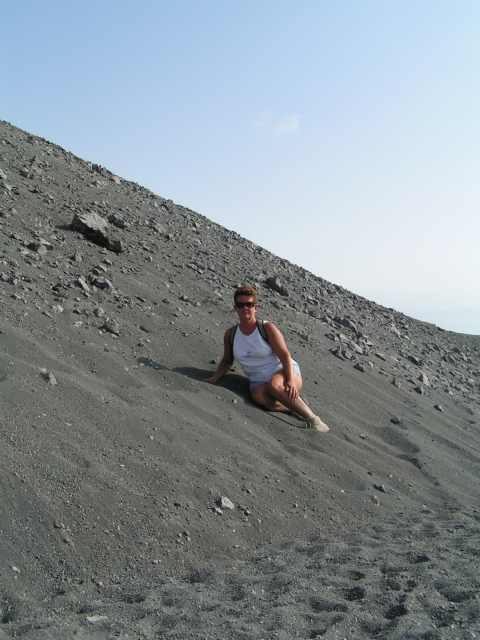 ....and then rested in the warm sand.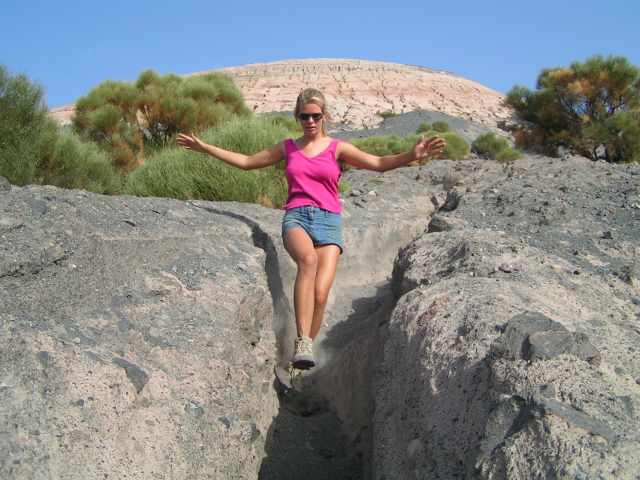 ...before continuing to the bottom.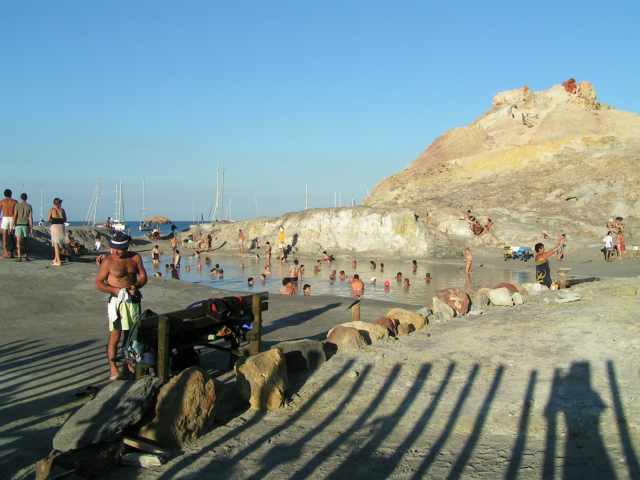 Many people come here to slather themselves in mud, I am glad we didn't because, apparently you land up stinking like a wet dog for weeks afterwards.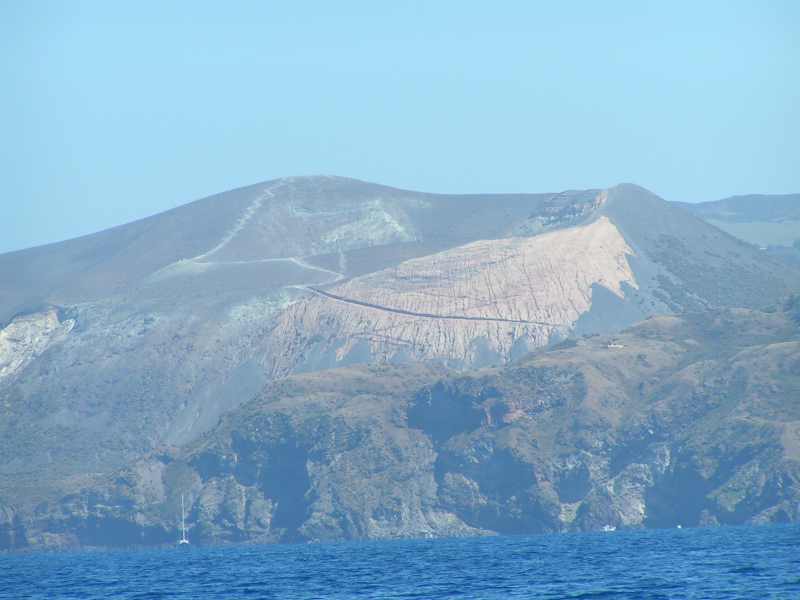 As we left the following day we looked back with affection at "our" volcano.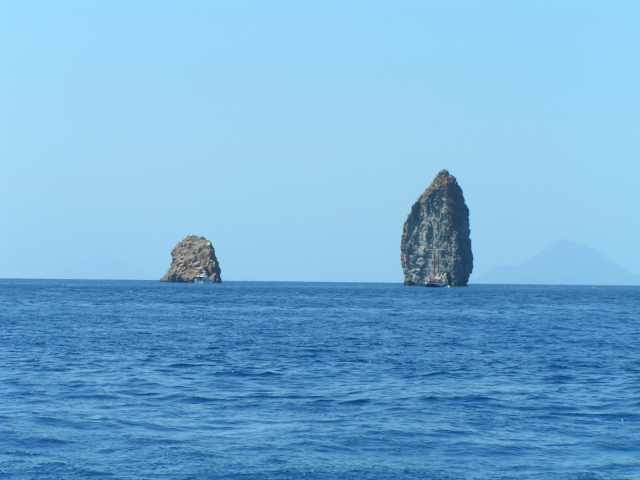 Remnants of minor eruptions.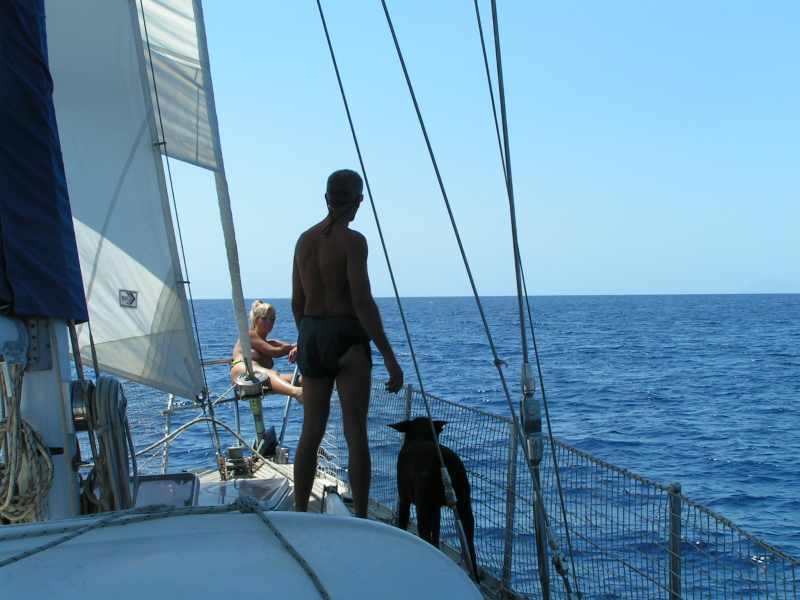 We point our nose for Sardinia some two hundred and something miles past the forestay, Ciao Vulcano, Un Bello posto.