Sint Martin / St Maarten

| | | |
| --- | --- | --- |
| Page 3 of 3 | | 2 February to 5 May 2006 |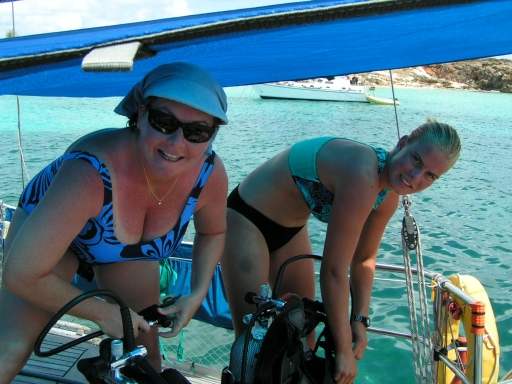 Next thing we knew, Liz was back after her trip. We had arranged in colusion with Darlene and Kim, two of our closest friends, that they would come and visit. It was a huge surprise for Liz, who took them for a scuba dive on the wreck of the PORPOISE a retired tug. We had also in the interim found out that Liz had been offered and had accepted the position on board D'Natalin permanently. This meant that she would be leaving us for a year at least.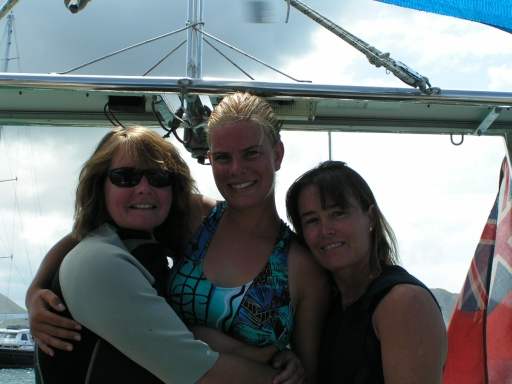 Darlene, Liz and Kim.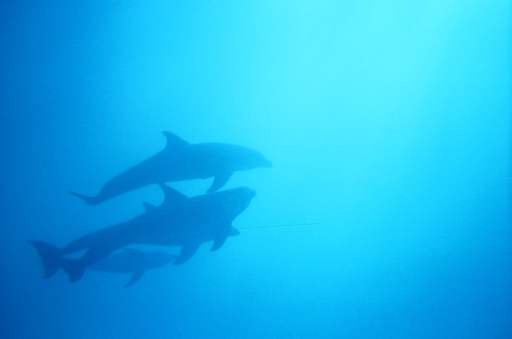 They were in turn visited by a family of Dolphin while diving the wreck.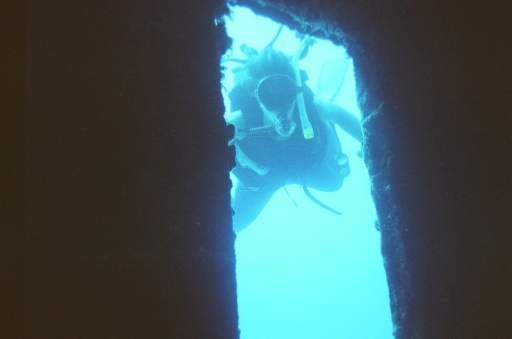 Kim peeps in.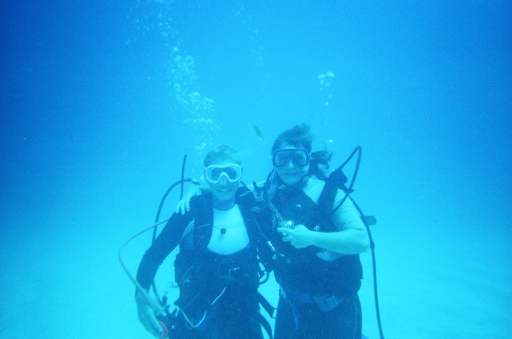 Liz and Darlene smiling for the camera.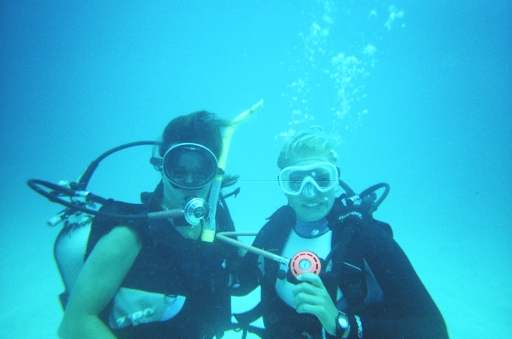 Kim and Liz. Kim really loves her oval faceplate mask.
The divers return....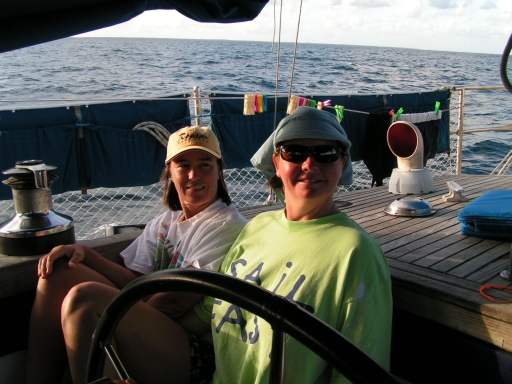 ...and relax after their dive.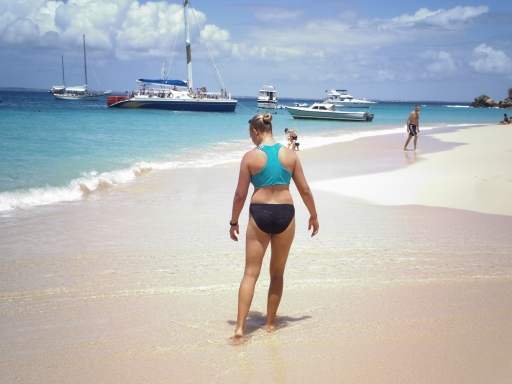 How this girl has grown up all of a sudden.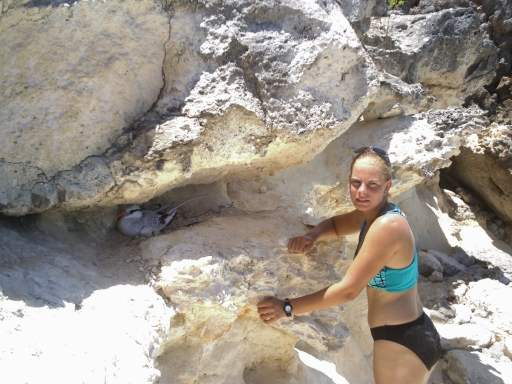 We took her to see the Tropicbird we had met while she was away.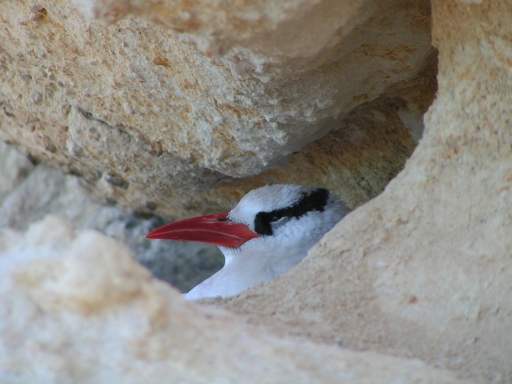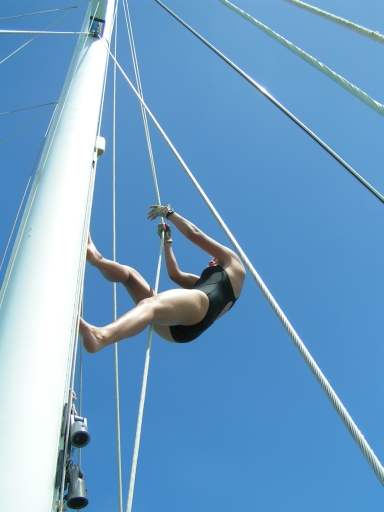 Every morning Liz took a stroll up the mast to keep fit.
...and Jack, just keeps on fishin' (although his sight is getting weaker)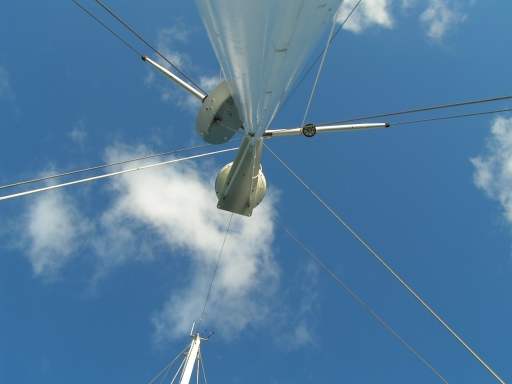 Liz plays with the camera.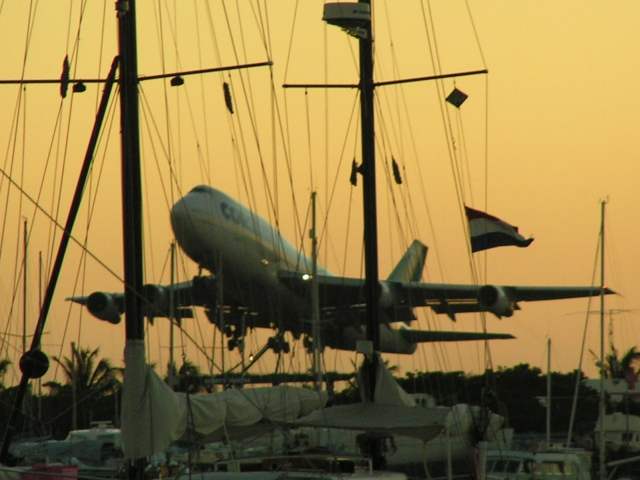 The Princess Juliana International Airport is very close to the anchorage in the lagoon, in fact it is in the middle of it.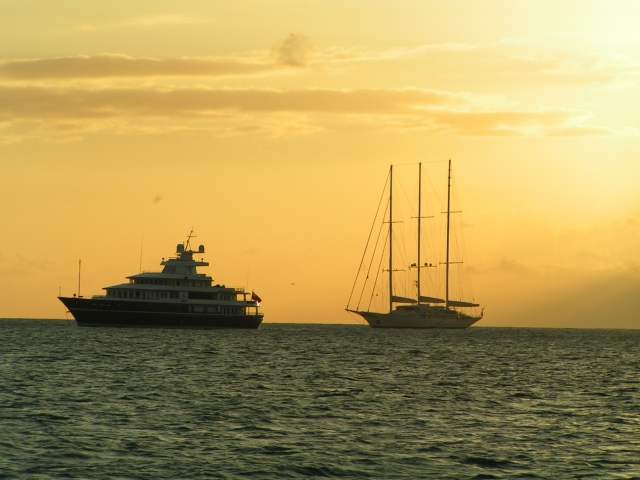 Hmmmm, the next boat, power? or sail?...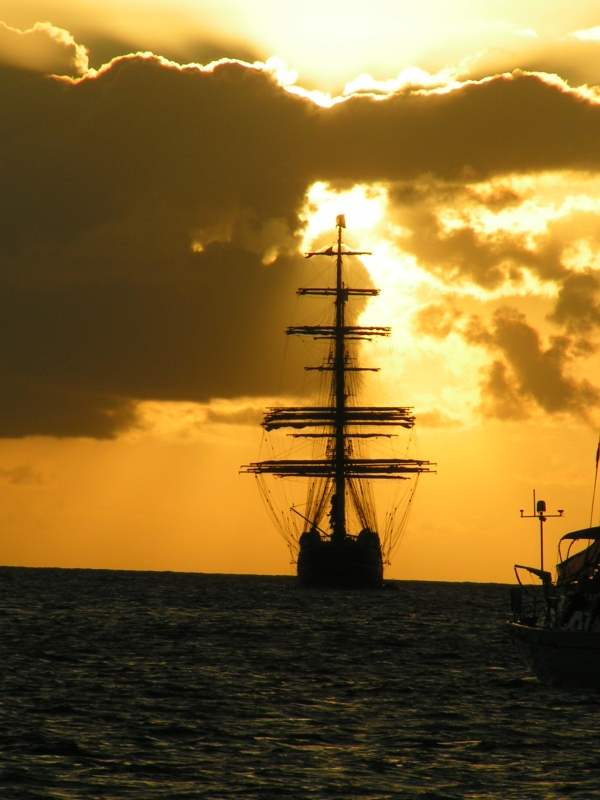 Nice picture Laura!!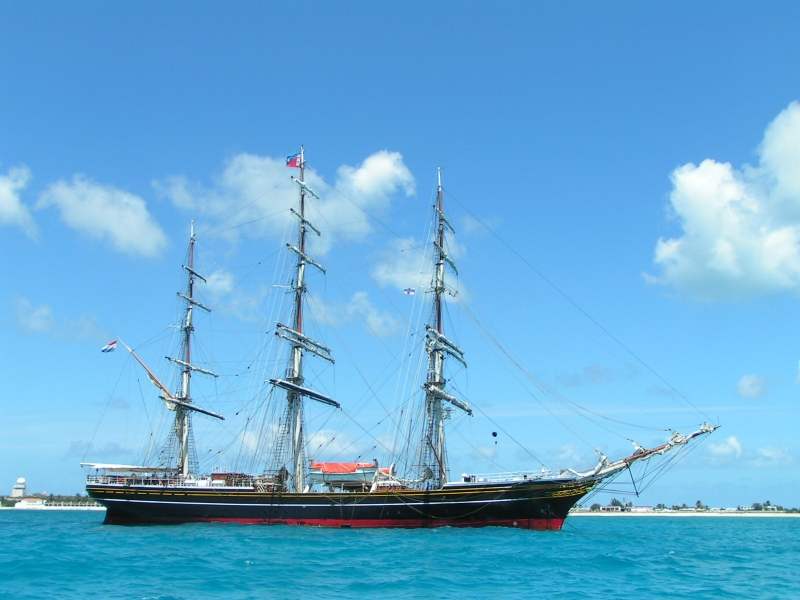 And another.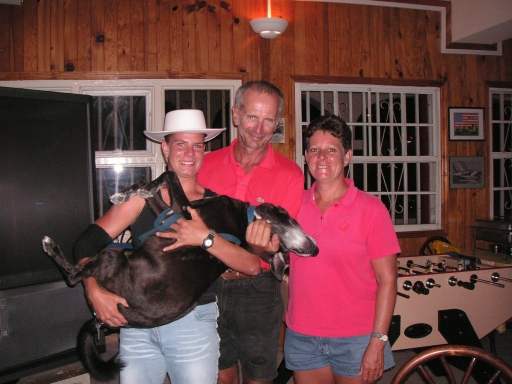 Thanks for the photo Heather. Our last night together as a family, for a while, anyway.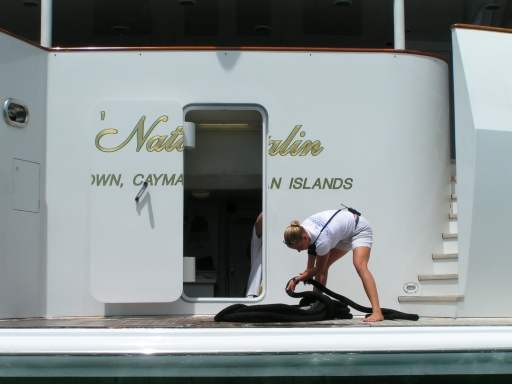 Three weeks later it was time for Liz to depart once more, this time for Europe. As much as we wanted to influence her decision, we realised that it was with selfish intent, so kept quiet. We wish you all the best sweetheart, bon voyage and good luck in your career, were cheering for you, and will always be here for you if you need us. We love you.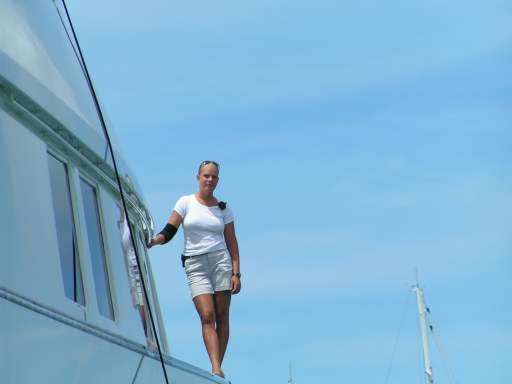 Our last view of Liz as she left for her 4th Atlantic crossing, and new life.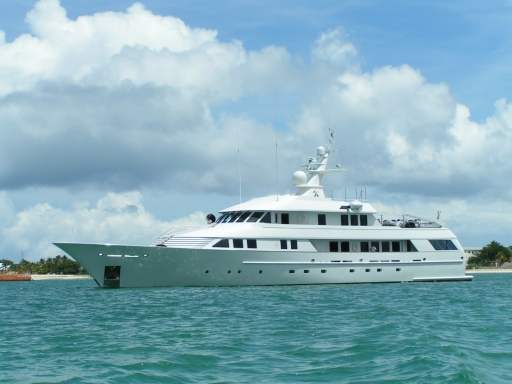 ..on her new boat...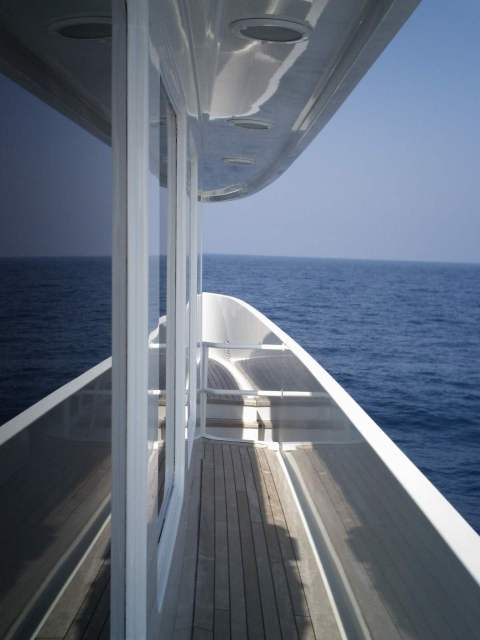 Taken somewhere in the middle of the Atlantic.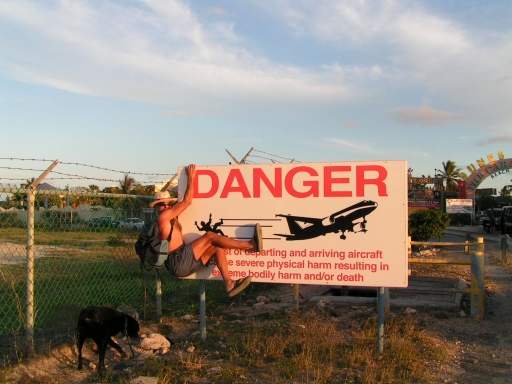 So after she left, I no longer had to set a responsible example, and went to play near the aeroplanes. Apparently I can't read because....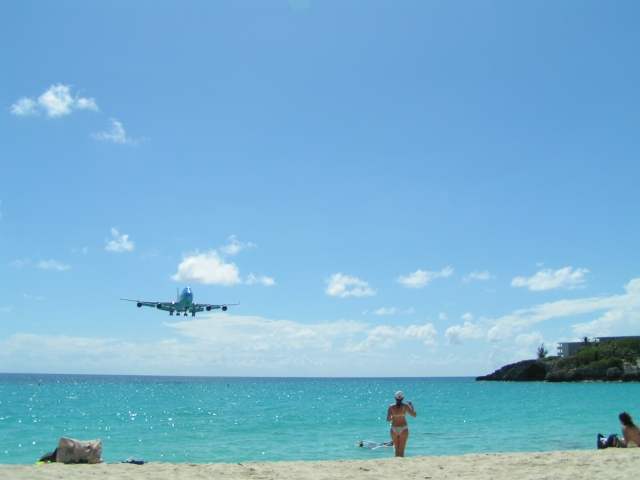 ...getting close is exactly what I wanted to do.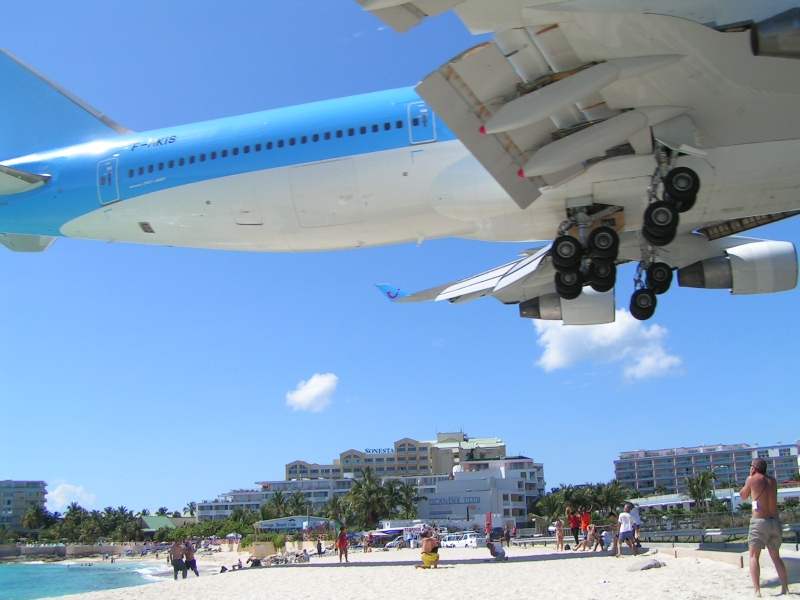 This was one of the most amazing experiences of my life! You can only appreciate this if you have been there and done it. At Sunset beach on Sint Maarten, you can stand as close to the runway as you are allowed anywhere in the world. I am standing 2nd from the right, while Laura took the photo and our dear friend Cid, took a video. So if you think this has been airbrushed, look at the shadow, look at the people under the 747, and finally click "Play" > to see a video!
Ok this is me doing one of the most stupid things I have ever done. Standing behind a 747 at runup and takeoff... BUT WHAT A BLAST!! heheheee. The winds were about 120 Knots, Very turbulent! Very Hot! Little Oxygen! FANTASTIC!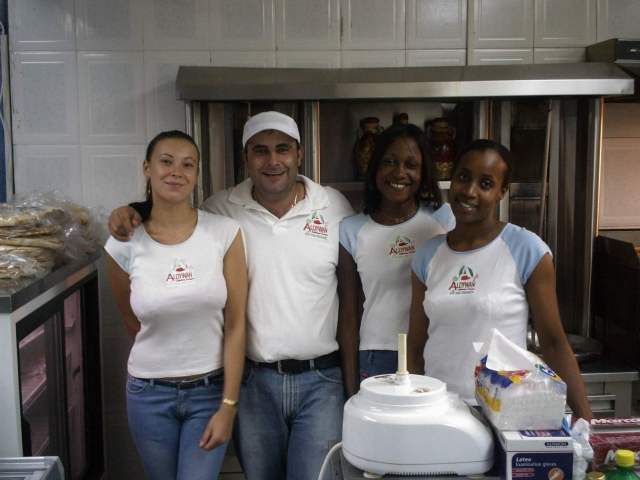 A final word on St Maarten. I rarely promote any business or enterprise but, this one you have to try! On the Airport Road, in Dutch St Maarten, opposite the Palapa Marina, is a little restaurant called ALDYWAN's Wonderful food, very nice people, very reasonable. Try the mixed schwarma! you will be back for more!