Martinique
14° 35.93 N &nbsp 061° 04.15 W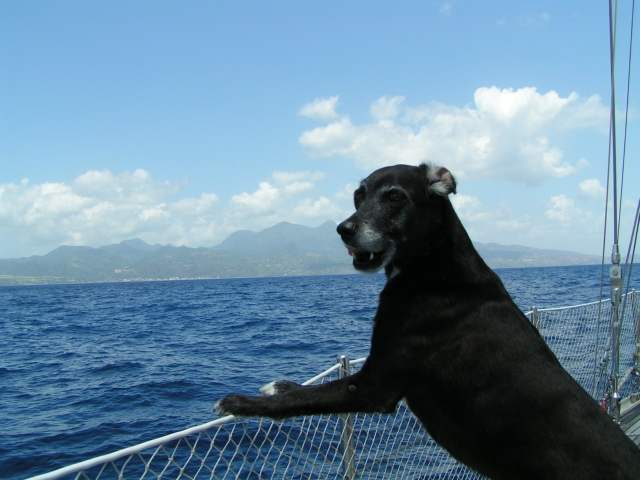 Now as we had not been ashore the previous night (because we had not cleared in to Dominica) Jack was rather excited to smell and see land. So here he is and I quote "Land! Land! I wanna peee!"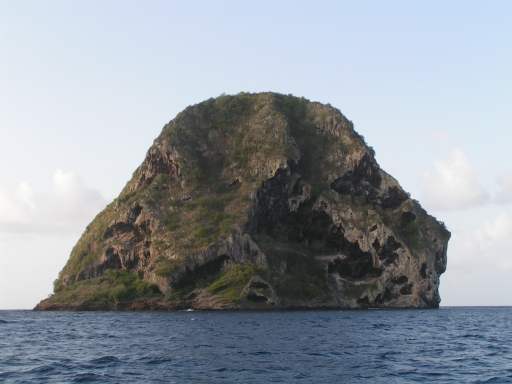 Diamond Rock, Occupied by those mad British, who hauled cannon up to its summit (Cor blimey) to pummel the French as they passed their own island. Eventually, legend has it, the French overcame the Brits, by wrecking a longboat filled with rum on its shore, then took the singing cannoniers off to chook. Another version is that the gunners introduced a new disease to humanity. They developed sores on the bum. Apparently it bcame known as Gunner-rear. ;) We took this photo because we think it looked like Darth Vaders' head. May the farce be with you!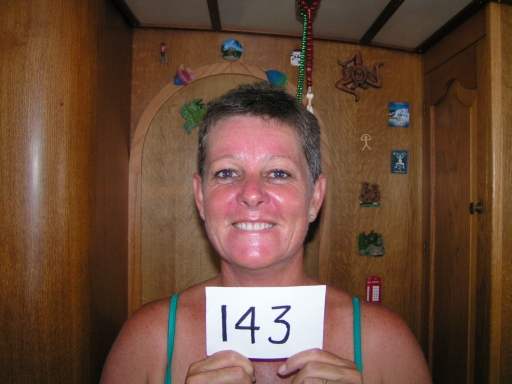 It also got really hot here, so Laura let me give her a "Number Four" haircut, much cooler, but looked like she was going to the cooler, hence the convict number. This pic is here for Liz. Hi sweetie. MWAH!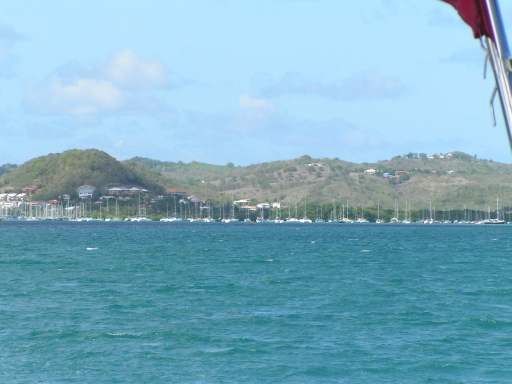 Le Marin, the French yachting centre in the Caribbean, look at all those charter boats.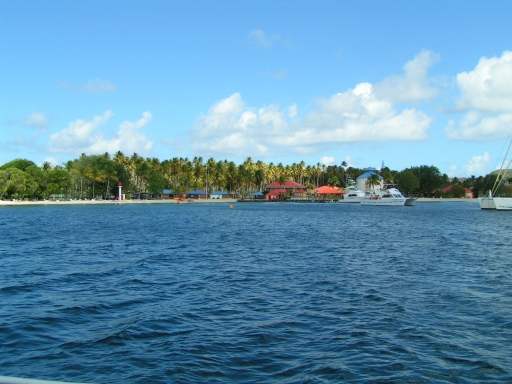 Club Med at Le Marin.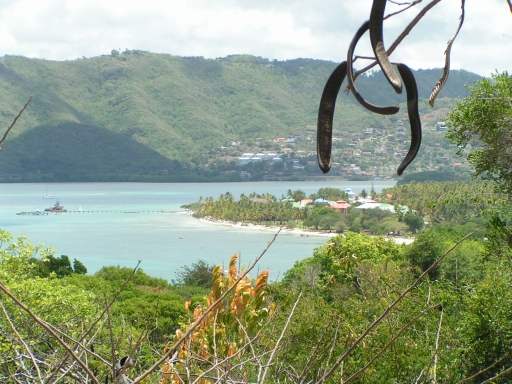 Another view of Club Med.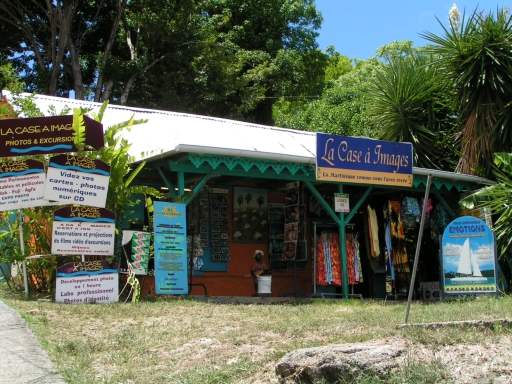 Touristy but still cute, St. Anne.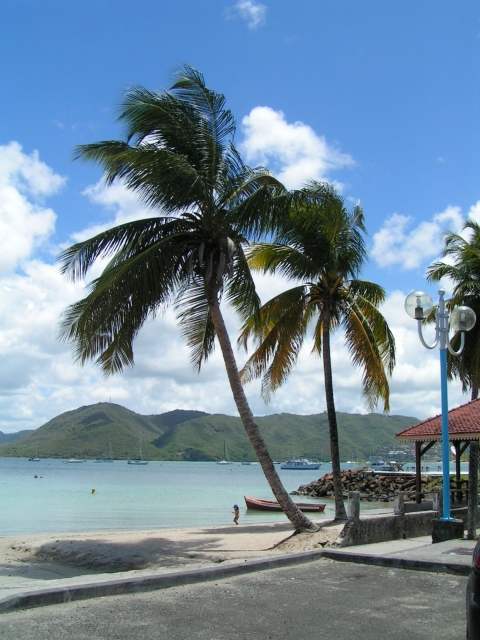 St Anne Anchorage.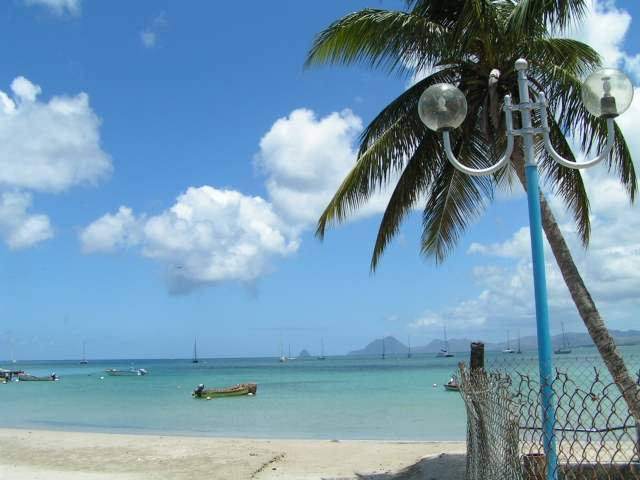 St Anne anchorage, with Diamond rock in the background.