Liz update July 2006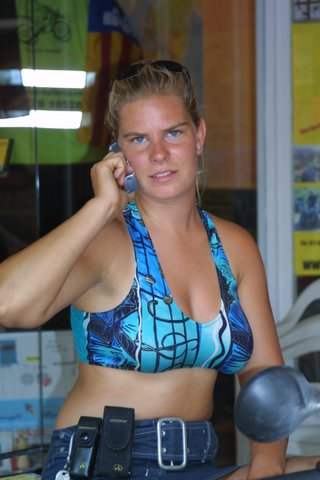 Micha took this pic of Liz talking to us on SKYPE on Saturday 8th July. (MWAH)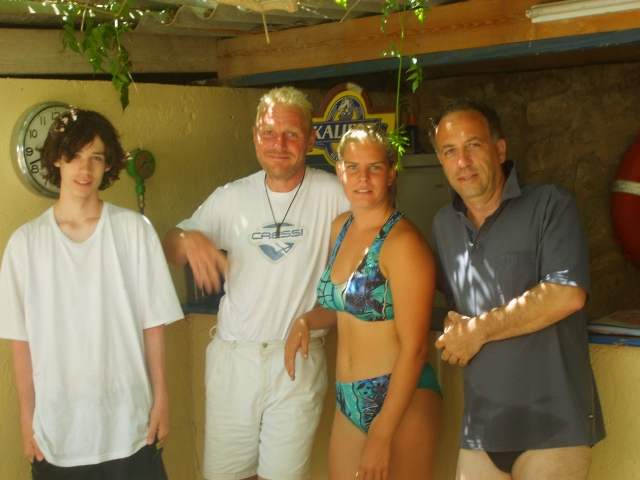 Group shot in El Buceo. The captions on this page are temporary. Liz will take a look and send me an email with the correct captions soon. In the meantime I am guessing the captions.....here goes....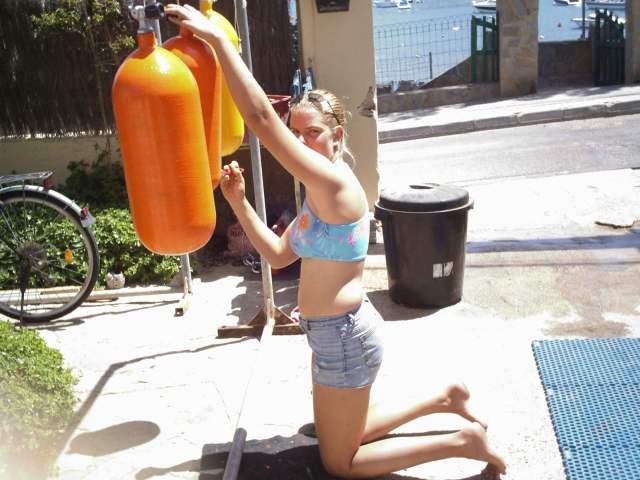 Painting bottles duh!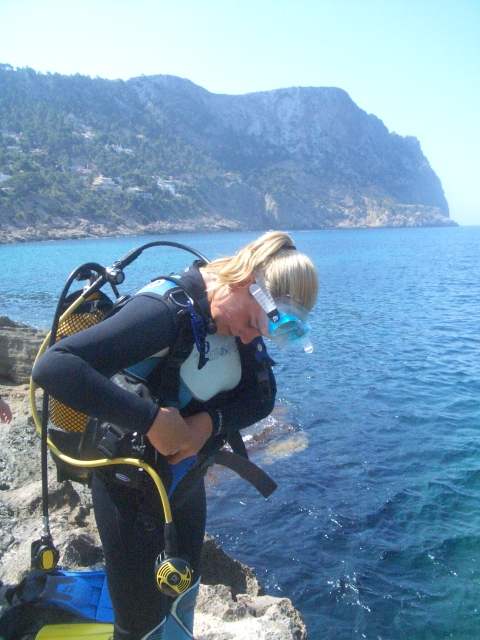 About to do a shore entry, Liz tries desperately to shut her weightbelt (how am I doing sweetie?)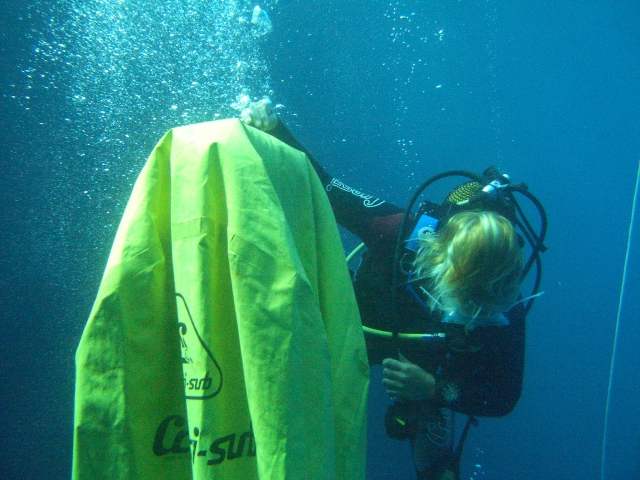 Using a liftbag to recover an un-cooperative student !!???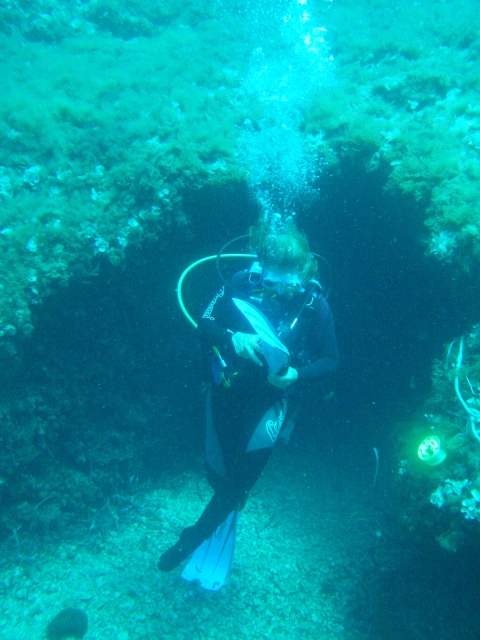 Damn! pebble in my shoe.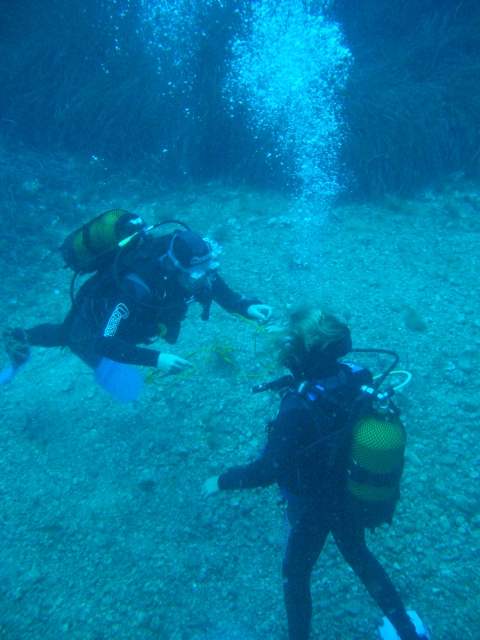 Untangling the knitting?
Did you fart? ...Me!?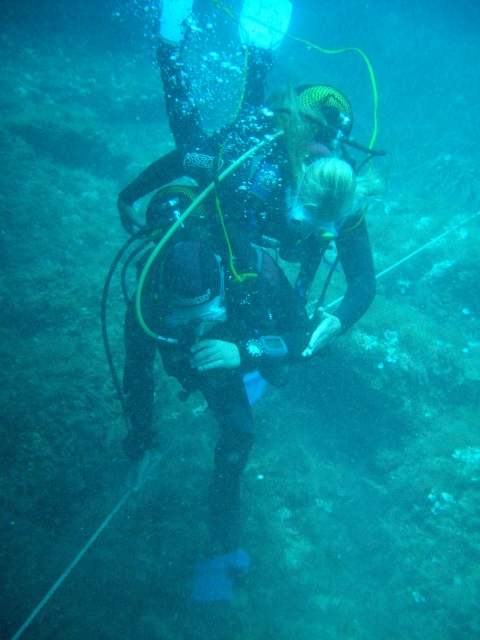 Liz and another diver, ummmm, making a cave entry using a line while buddy breathing?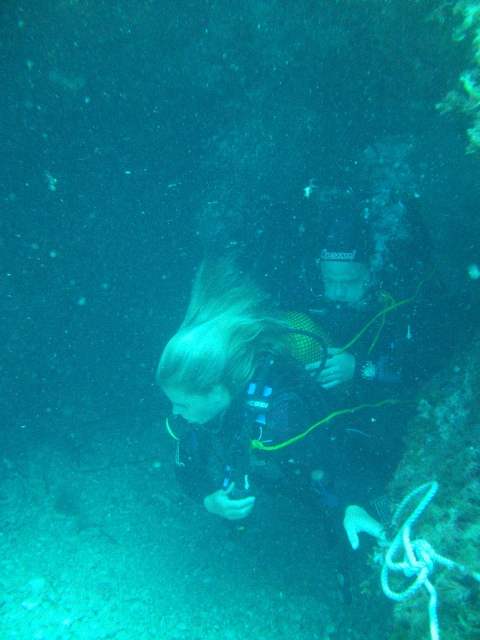 Liz and the same diver exiting the cave after being mugged by an octopuss that needed two diving masks..?
The next chapter in Liz's life is that she is flying to Cape Town to visit family and friends. She will be there from 12 September to 31 October, joining us at Curacao on 1 November to spend Christmas and New year and her 18th birthday with us (yay!). She will probably fly to St Maarten again soon after her birthday to look for a job onboard another yacht, being 18 this time will help.