Florida
26° 46.88 N &nbsp 080° 02.41 W
| | | |
| --- | --- | --- |
| Page 3 of 3 | | 01 March 2007 to 23 June 2007 |
Liz had mentioned on numerous occasions about doing her Instructors course for SCUBA diving. Now that Liz was finally eighteen there was nothing stopping her. After calling a couple of diving schools she decided on the Eastern Acadamy of Scuba Education or EASE School. Located in Vero Beach, an hour by car, she left us on the 2nd March for the ten day course.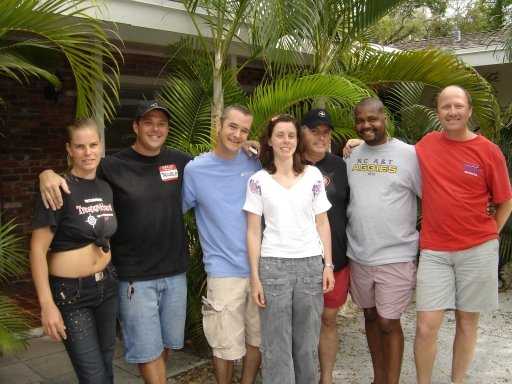 Group shot of the IDC (Instructor Development Course) candidates. Liz, Jon, Tadd, Laura, Shane, Dorsey and Philipe, one of our instructors for the course. Missing in this photo are Ryan and Steve.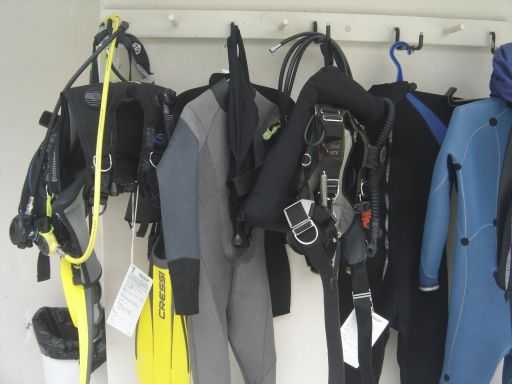 Liz's 'uniform' on the left with diving slates and cue cards used when teaching.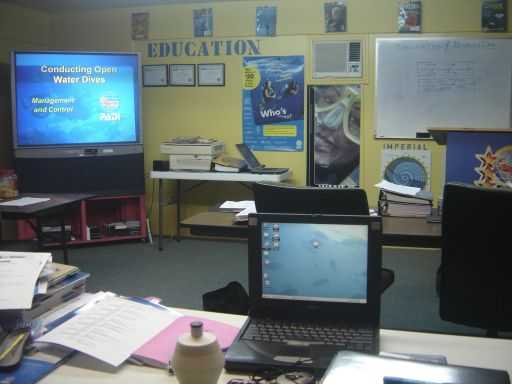 The deserted classroom after a lesson on conducting Open Water dives.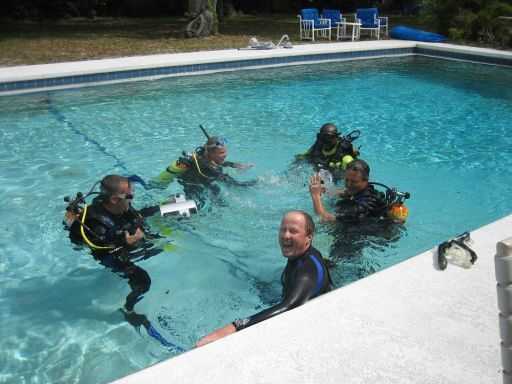 Liz decided that, after her Open Water Scuba Instructor she wanted to continue and do her Primary and Secondary Care Instructor course. Included was care for children and AED use. Yet further 'up the ladder' is the Master Scuba Diver Trainer which she also completed. Here Liz conducts a Digital Under Water Photography course with her 'students' Tadd, Dorsey and Jon. As always, Philipe is close by with his grade sheet.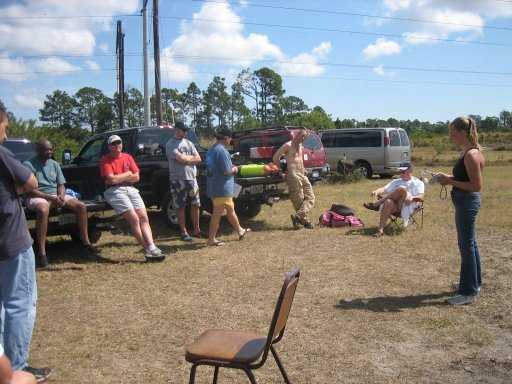 The pressure is on! Final Open Water presentation and briefing at the IE (Instructor Examination). The examiner sits, score sheet in hand in the background.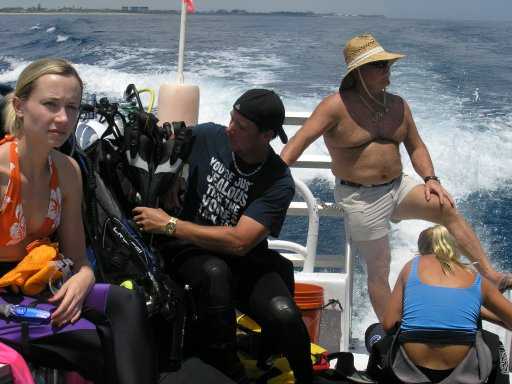 Getting ready for a dive, Jon sporting his ever amusing T-shirts.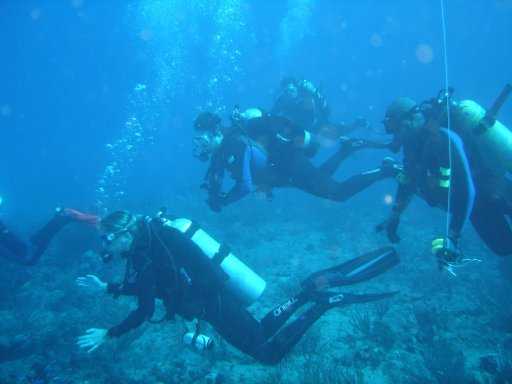 Diving in the Gulf Stream just South of the Lake Worth Inlet.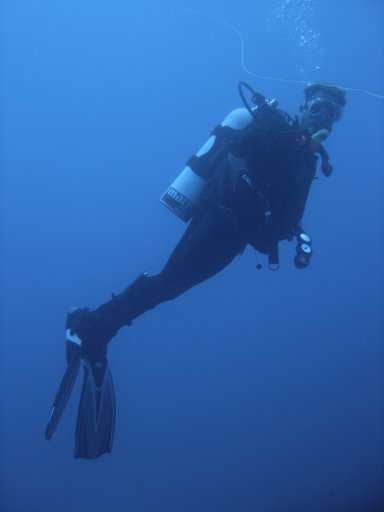 Weightless.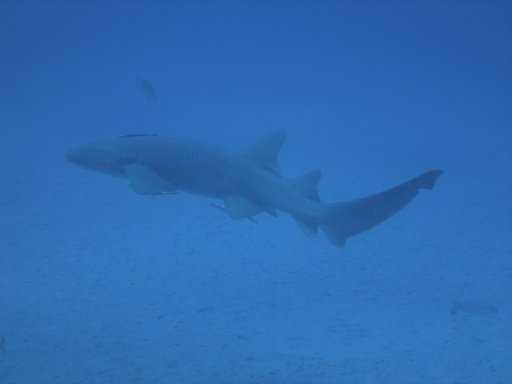 A visiting Nurse Shark glided by, at a distance at first but, on the second pass came within arms reach.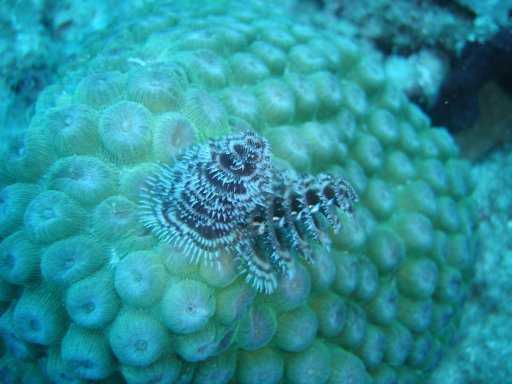 Christmas Tree Worms and might I add, the smartest worms I have ever seen. Any idea how long it took me to get a shot of them actually OUT of their hole? A long time!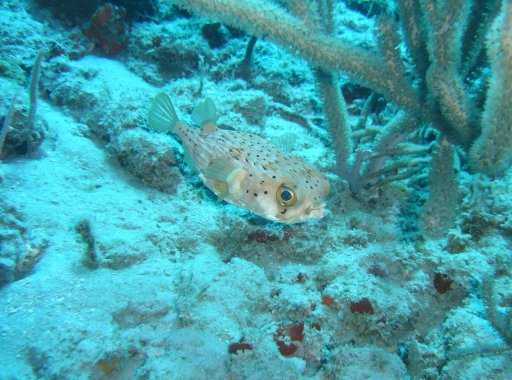 Aww, Porcupine Fish, isn't it cute?!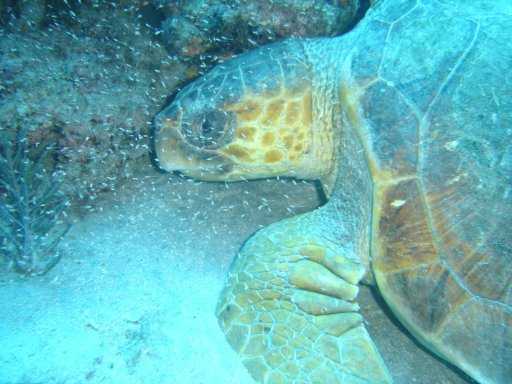 Shhhh, sleeping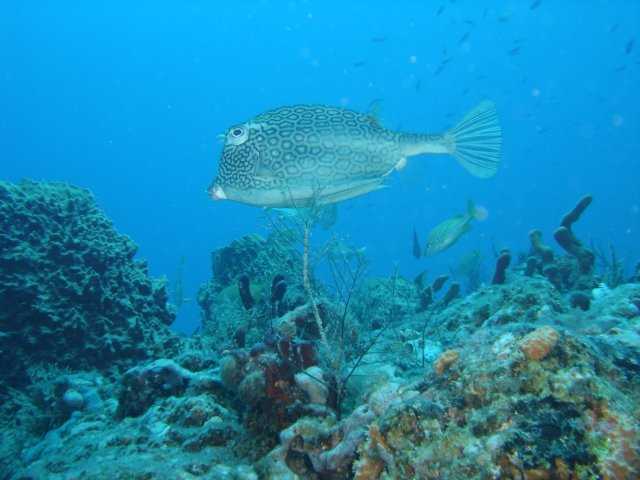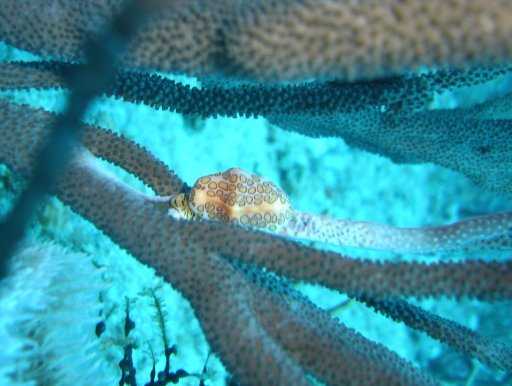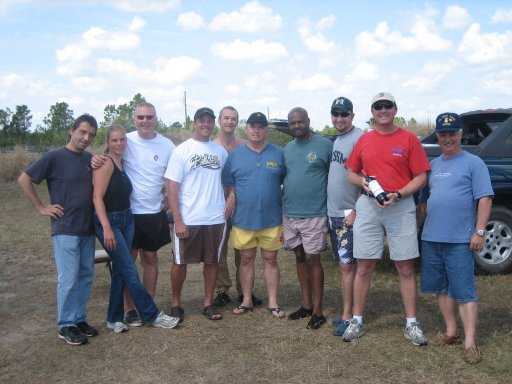 INSTRUCTORS!!! Eric, Liz, Ryan, Jon, Tadd, Shane, Dorsey, Matt, Philipe, and Steve. Matt and Eric only joined us the last two days of the instructor examinations. Missing from the photo is our Britsh photographer Laura.
Well, I think, here and now is a good time to say thank you. Thank you to everyone who helped me during and after my IDC, we had a lot of fun together. It was sometimes stressful, I still remember the short tempers, dropped gear and muttered curses on those late nights but, I also remember the fun we had during the confined water dives. The jokes both in the classroom and out. I even look back on the night I was hoisted off my feet, fully dressed, thrown halfway across the pool and then half drowned, with fond memories and as a write this, a smile on my face. I had fun, and I want to thank each and everyone of you for being part of that.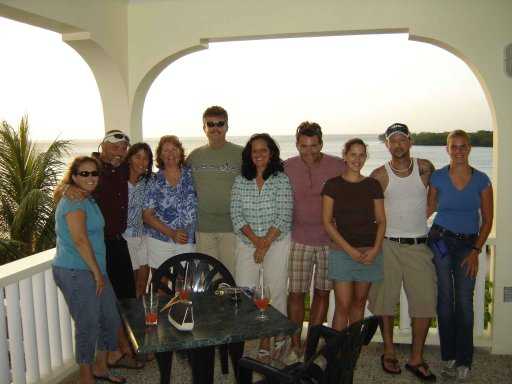 After her time at EASE, Liz took a trip down to Roatan with our dear friends Kim and Darlene. Joining them were both of their families. Pictured above is 'The Gang' De-Ann, Gary, Kim, Darlene, Chris, Tina, Craig, Megan, John-John and Liz.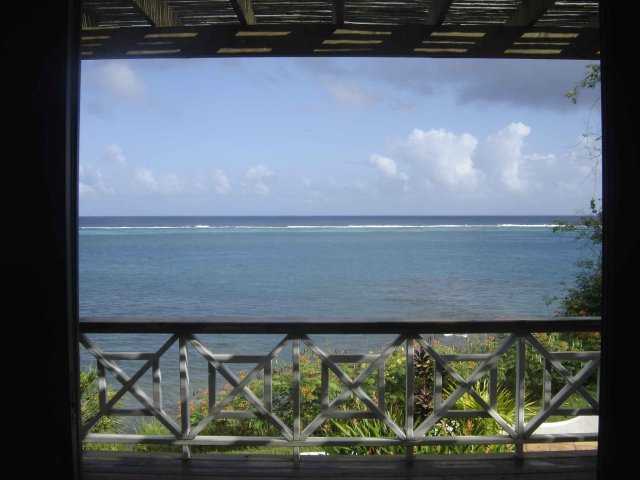 What a view!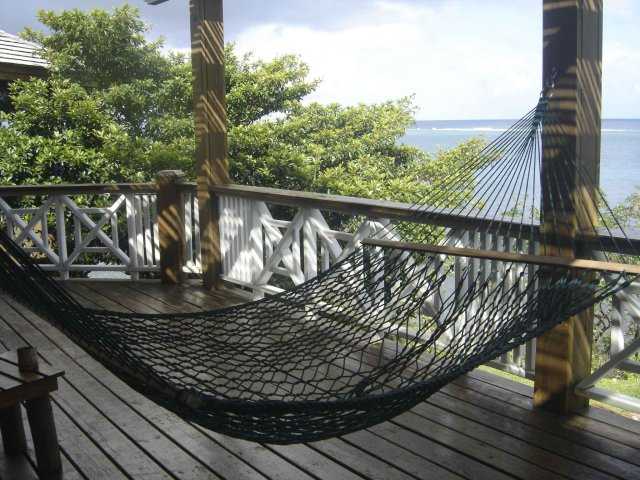 What a place to look at the view from!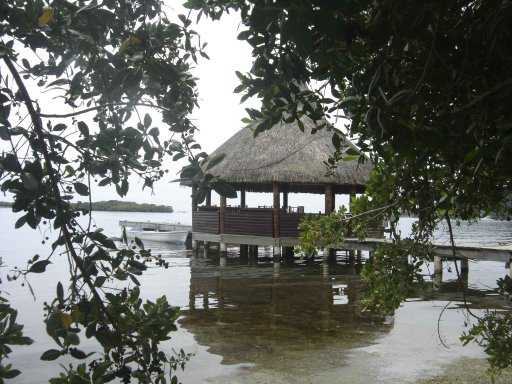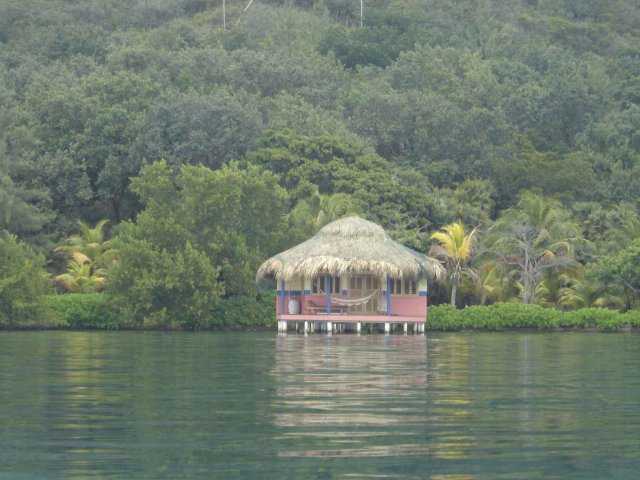 Resort located next to the property that Kim and Darlene purchased on their previous trip to Roatan.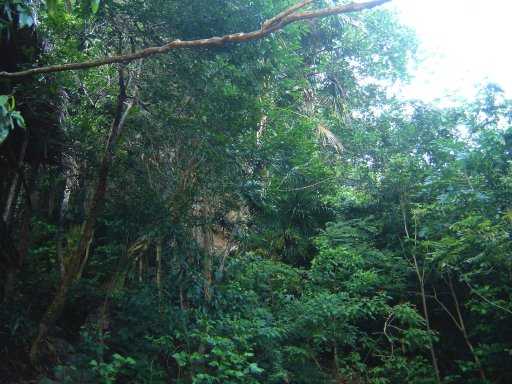 Lush...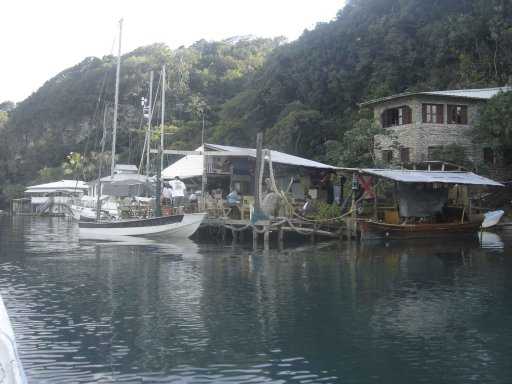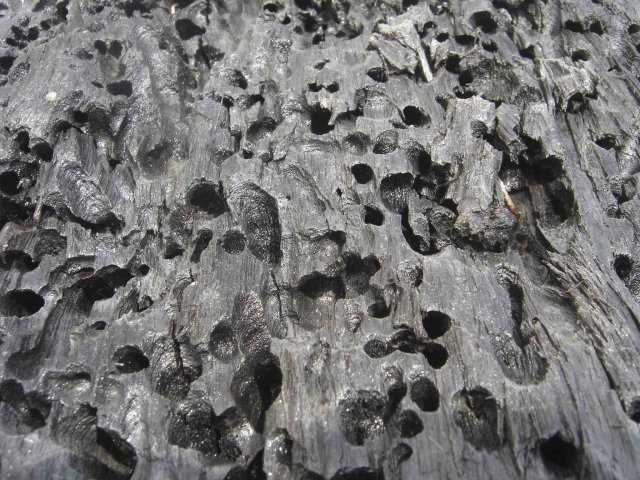 John-John, a professional photographer, got Liz interested in a diffrent view on photography. Here she experiments...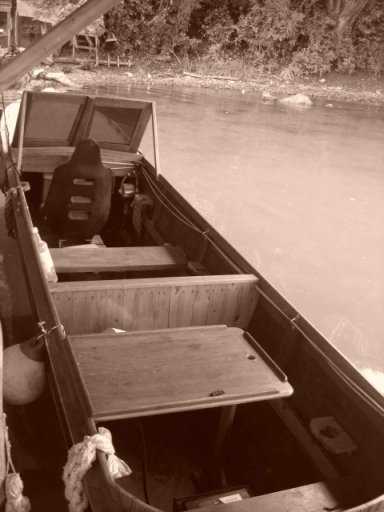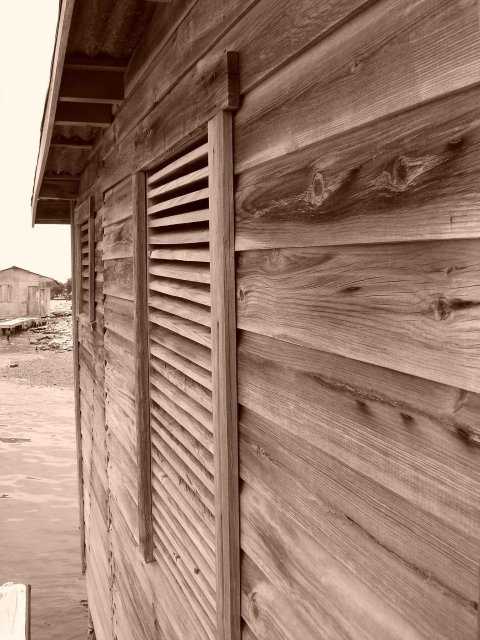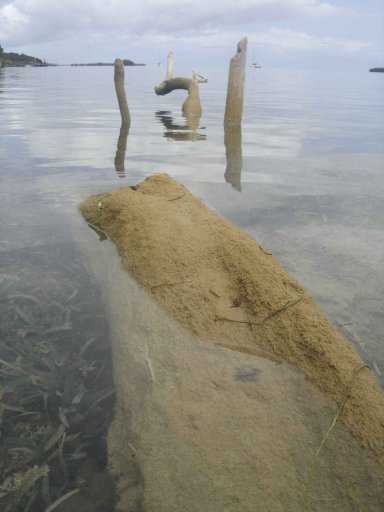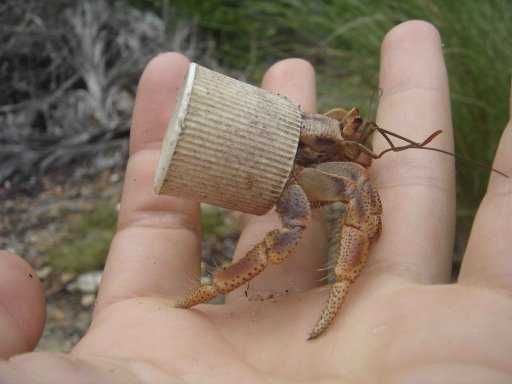 Home is...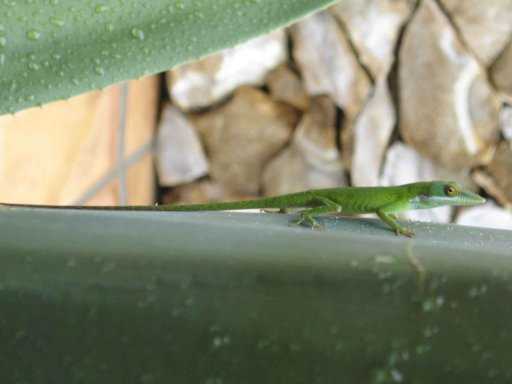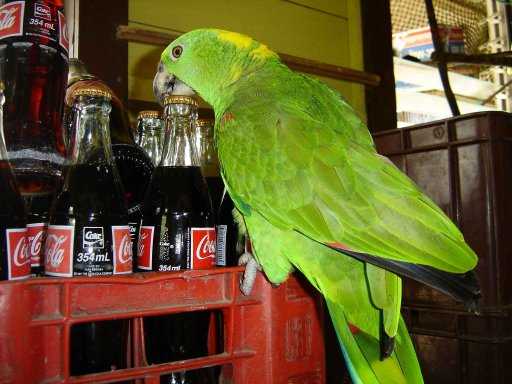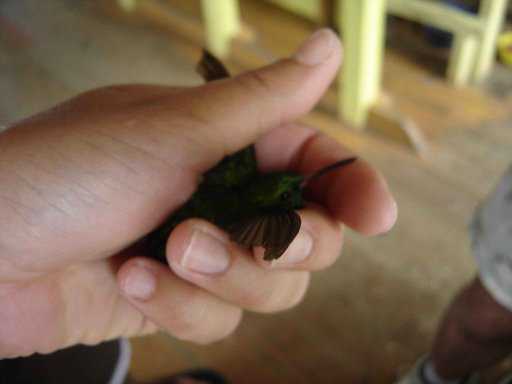 Now how, exactly do you catch a Humming bird?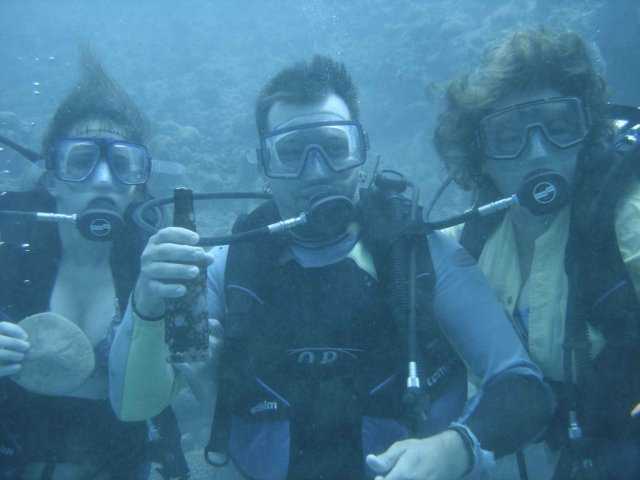 Megan, John-John and Darlene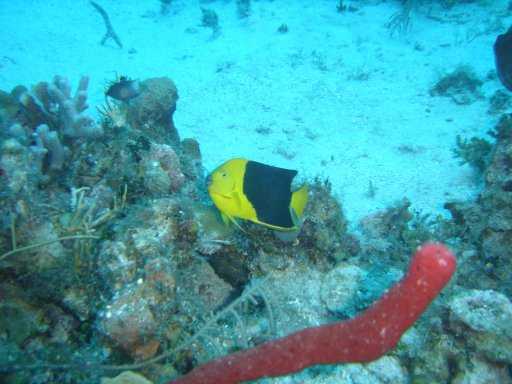 Just look at this diving.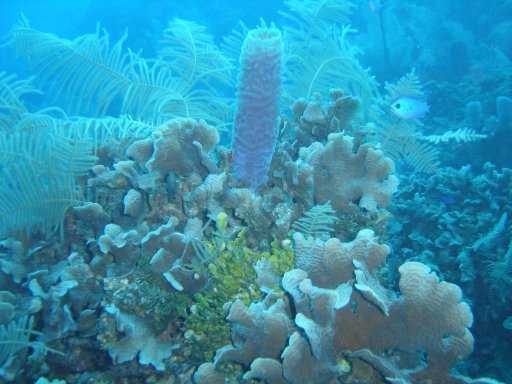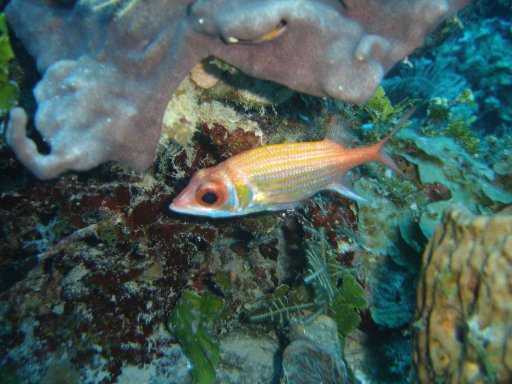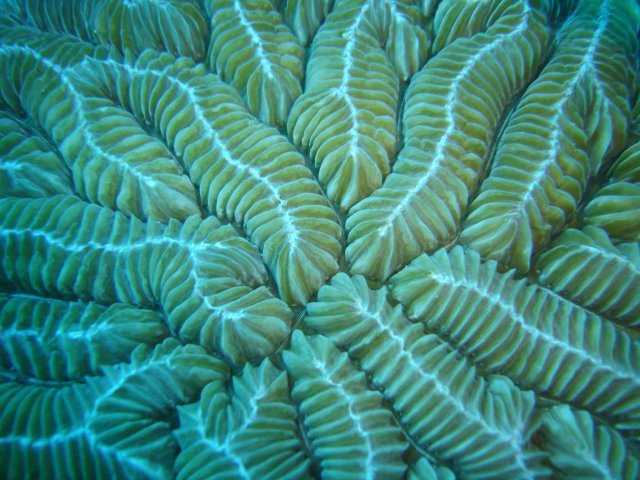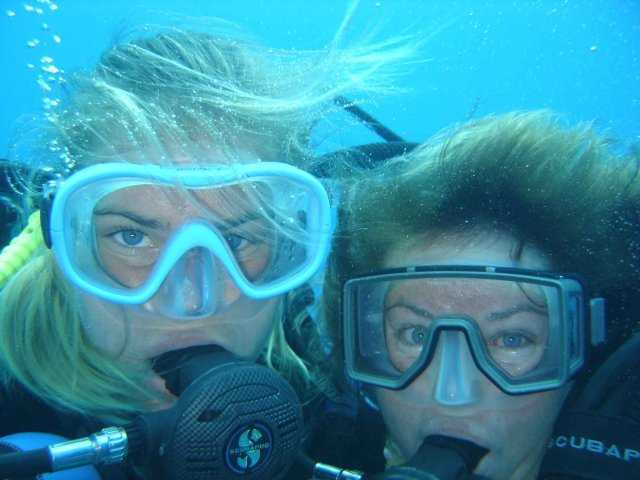 Liz, Darlene and De-Ann, trying to keep their perms dry ;)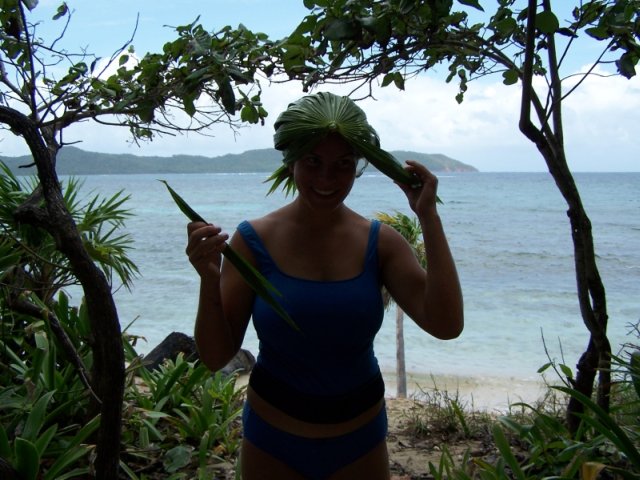 Liz improvising...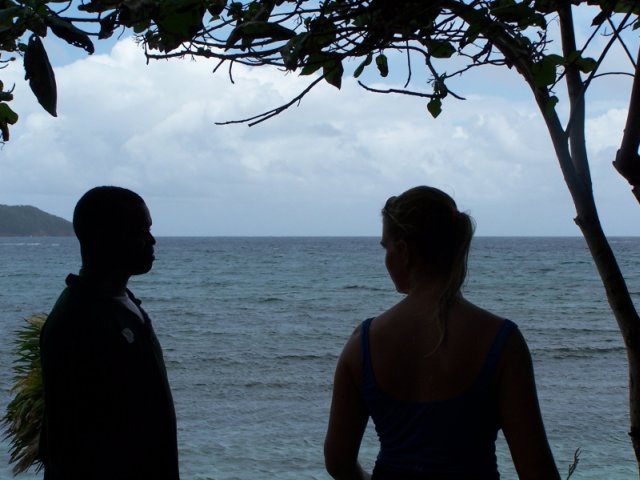 then discussing a possibility of taking out a patent.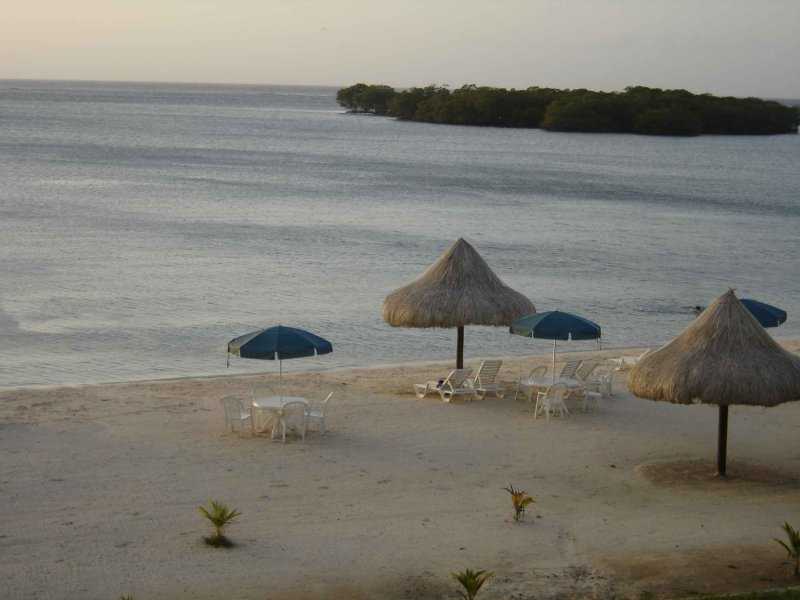 A picture is worth a thousand words, here's your picture, you choose the words...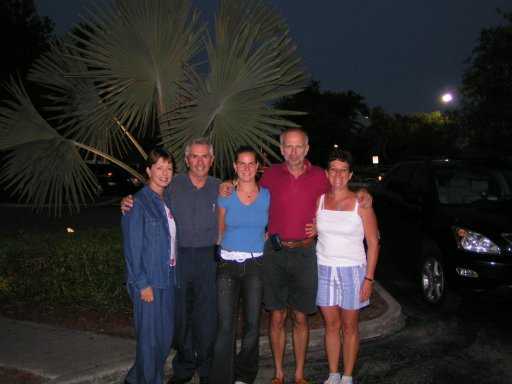 A surprize visit from Carol and Norman (Mikes sister and brother-in-law) resulted in a trip down to Fort Lauderdale for a get together and dinner.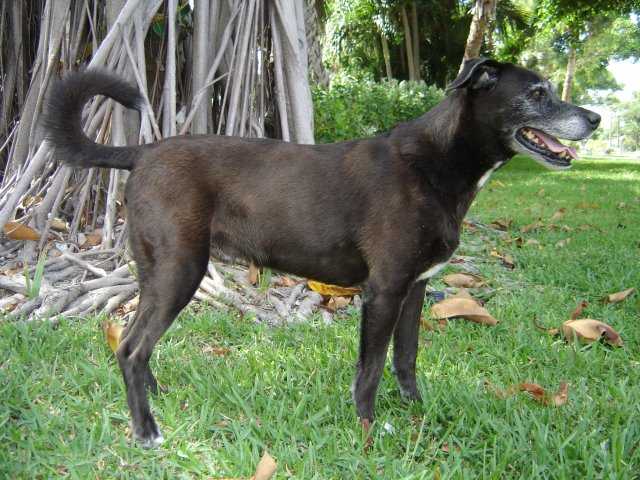 If a Crevalle Jack is a fish whose Latin name is Caranx hippos then, surely Hippos Woofus is what is pictured above?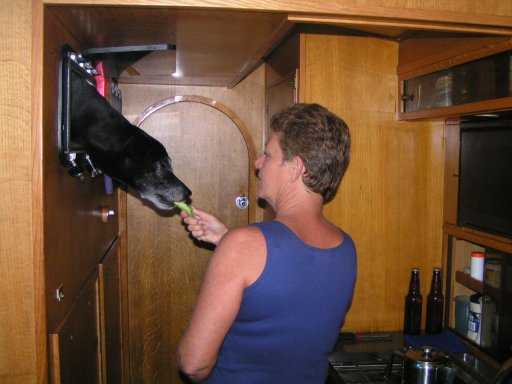 Jack loves Broccoli, and will stretch to great lengths to get some.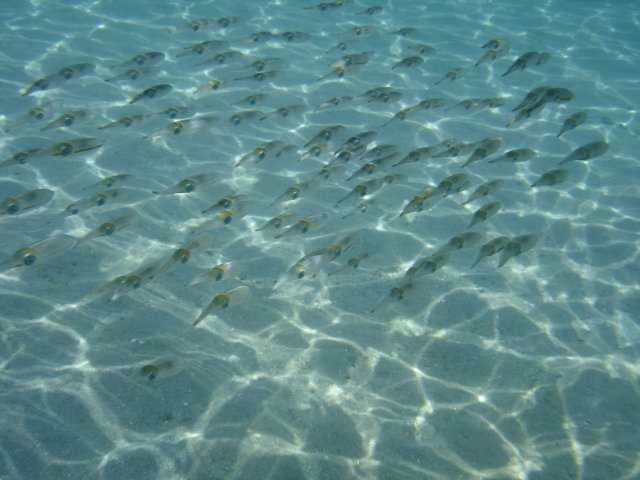 There is a huge school (50 or 60) squid that hang out under Jims' dock.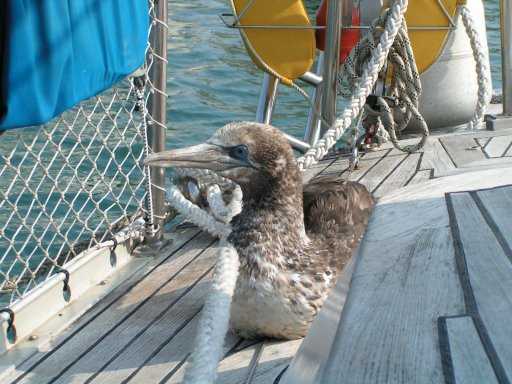 Ok folks, you know the drill. See injured bird, attempt to rescue, get bitten, formulate plan B, catch bird, calm bird, dry and let it rest. This little guy was kind enough to hang off Liz's finger until she had lifted the dinghy seat, retrieved a life jacket and zipped the bird up in it. He was waterlogged and needed to rest and preen, we gave him that chance and a day later he took to the wing.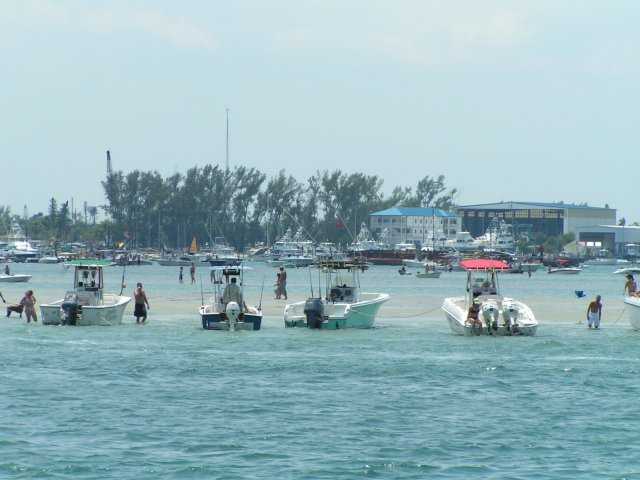 Memorial Day weekend lasted three days and included, in our local area lots of partying and drinking, one major accident, two drownings, countless broken down boats and a Scuba diving fatality resulting from what I think was an epileptic fit.