Islas Rosarios
10° 10.93 N &nbsp 075° 44.55 W
| | | |
| --- | --- | --- |
| Page 1 of 1 | | 24 to 28 August 2007 |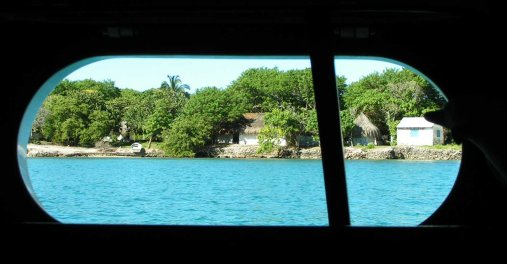 The next day we were anchored in a bay of Isla Grande, one of the Rosarios. It is a mere 20 miles from Cartagena, and a favourite spot for weekenders and daytrippers. Many holiday houses are here too. Cruisers usually stop here to scrape the hull after sitting in the waters of Cartagena harbour, which support rapid growth of barnacles.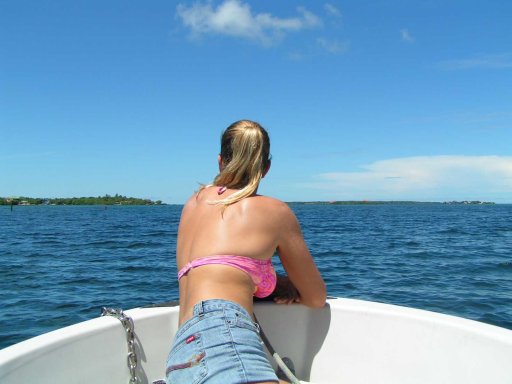 We went to look for the private aviary that is on the island...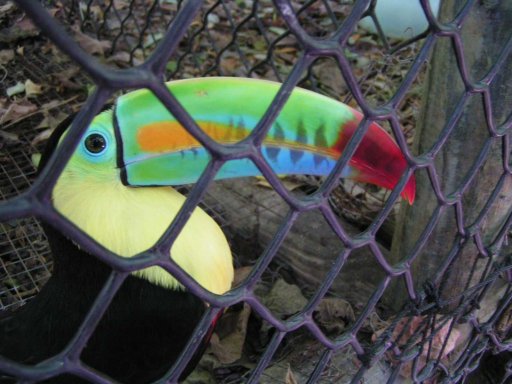 ..and found some wonderful species on display, like this Toucan.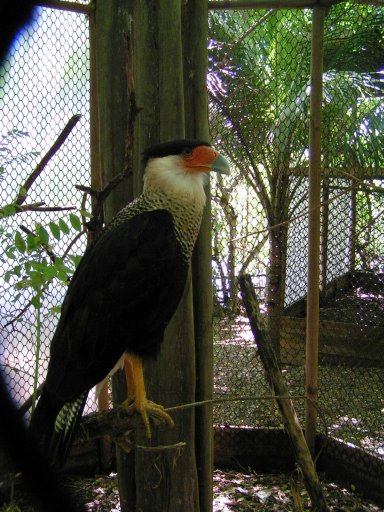 Crested Caracara (Polyborus plancus), the national bird of Mexico. (Thanks to Cid and Brent who emailed the answers to us)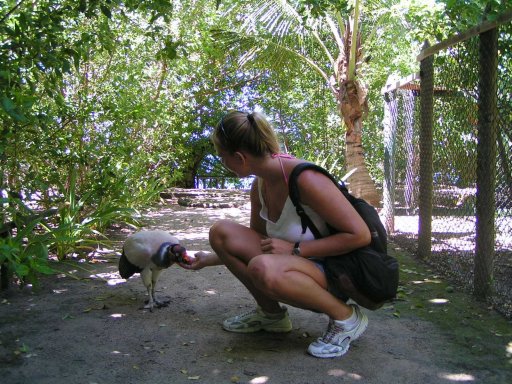 Then there was this very friendly King vulture (Sarcoramphus papa), it was so sweet, liked human contact, and followed us.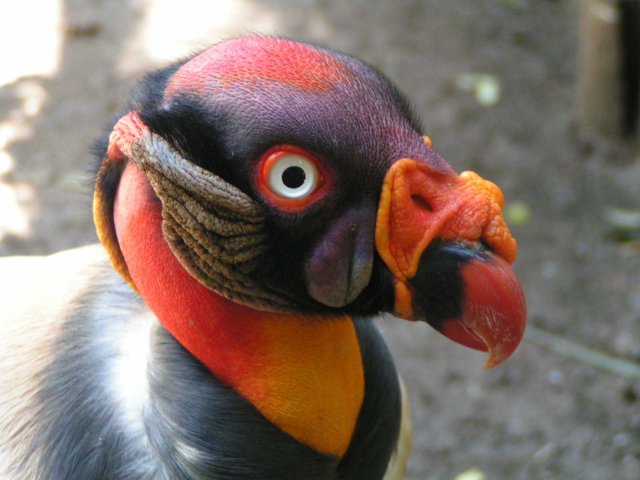 King vulture.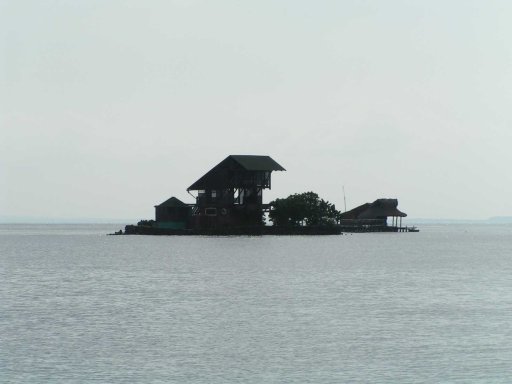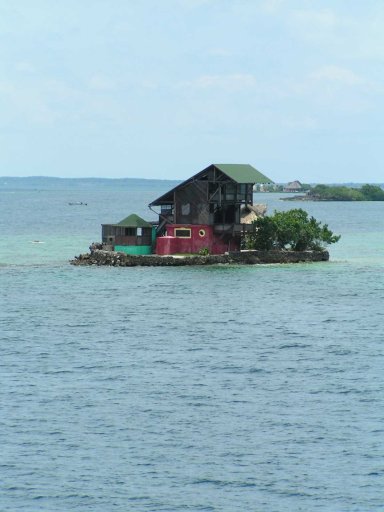 Some of the holiday homes.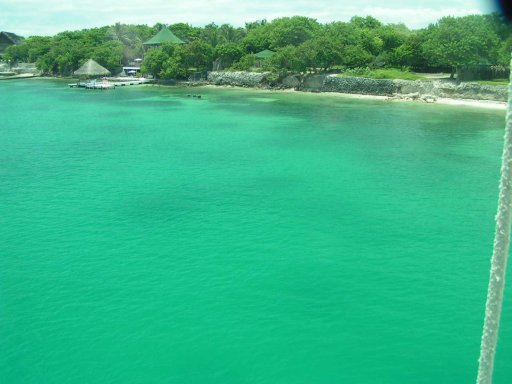 More homes as seen from the spreaders.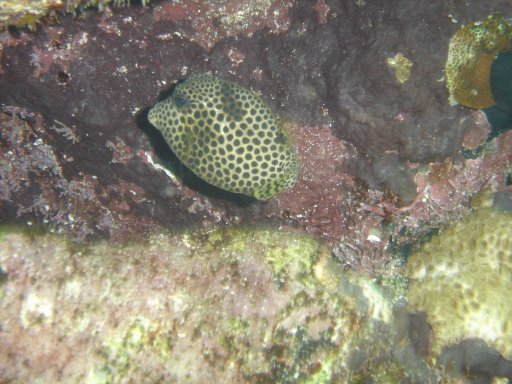 The snorkelling was not great but we saw this juvenile Spotted Trunkfish.