Colon Again
09° 20.69 N &nbsp 079° 54.64 W
| | | |
| --- | --- | --- |
| Page 1 of 1 | | 1 to 11 January 2008 |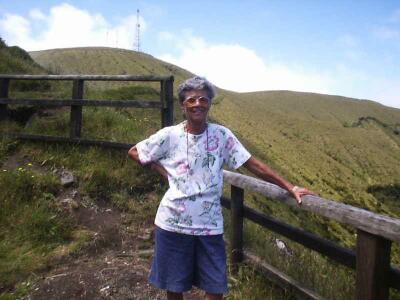 EDNA HOLLIS (1922-2008)
If you have been a regular visitor to our home page, you will remember this picture of Edna Hollis, Laura's mother. This was taken in Horta in happier times. On the 20th of December last year, Laura was told by the nursing staff at Plas y Bryn in Wales that mom had taken a turn for the worse. We immediately booked Laura on a flight to London via New York and Panama City. A bus trip to Wales allowed Laura to visit with mom for a week. Laura returned to us on the 31st of December, and on the 5th of January we received news that she had passed away. We would all like her memory to be as she was in this picture, ever the happy traveller.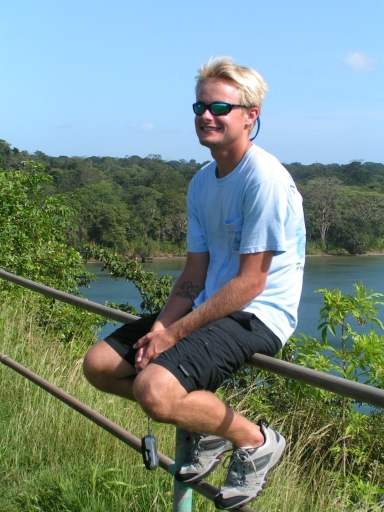 While Laura was in the UK, Liz met Kyle, and the two of them had a lot of fun, biking, hiking and hanging out, like here at the San Lorenzo Fort.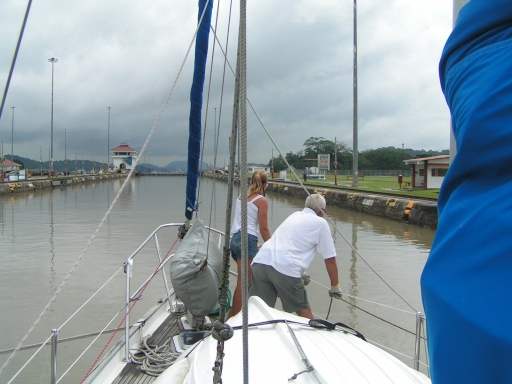 Also during this time, Liz helped our friends Paul and Lynn on "Cutty Wren" transit through the Panama Canal.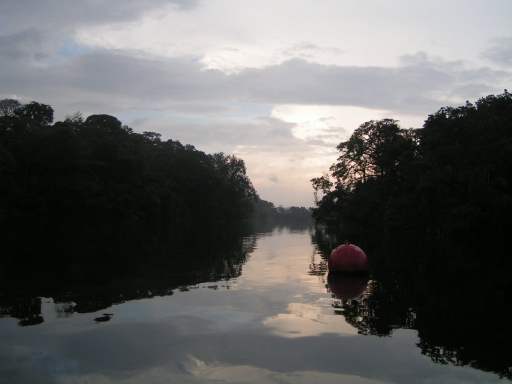 The "Banana Cut" a shortcut used by smaller vessels through the Gatun Lake.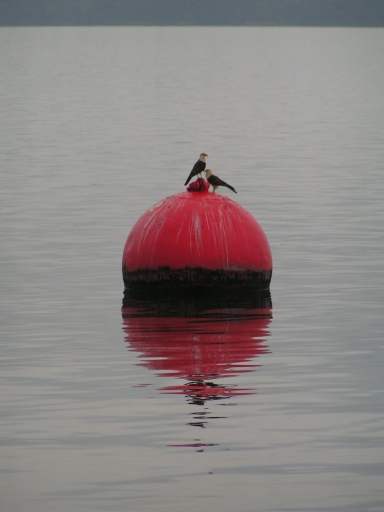 Two Ospreys on a mooring ball.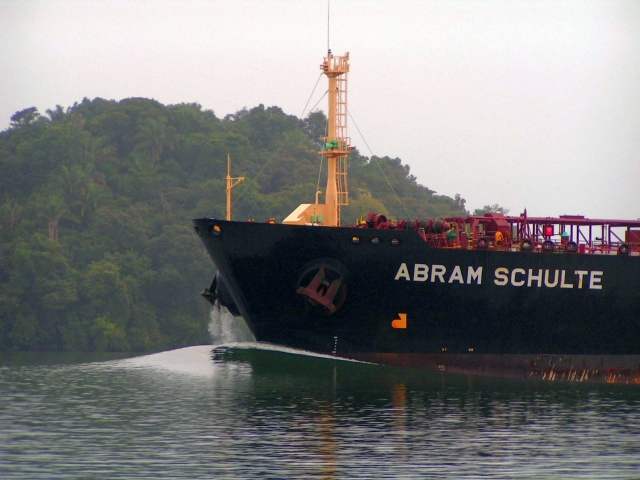 Interesting to observe the Bow Wave created by the bulbous bow in still waters.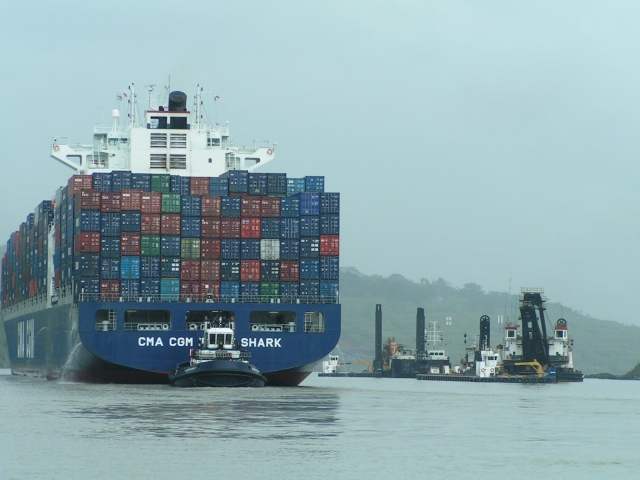 Stern view of a VLCC (Very Large Container Carrier)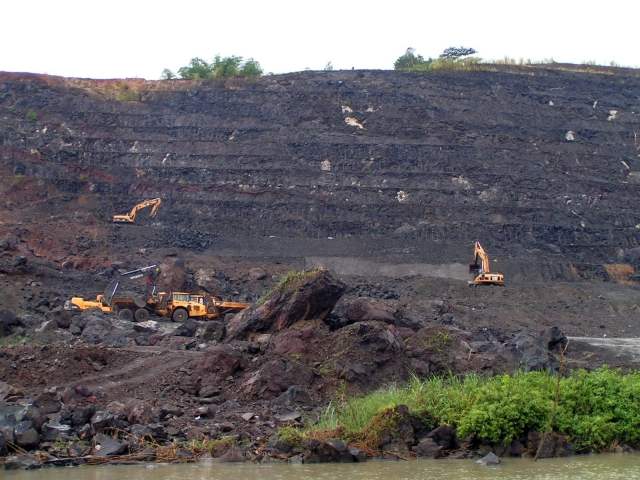 Work is progressing well on the enlargement of the canal.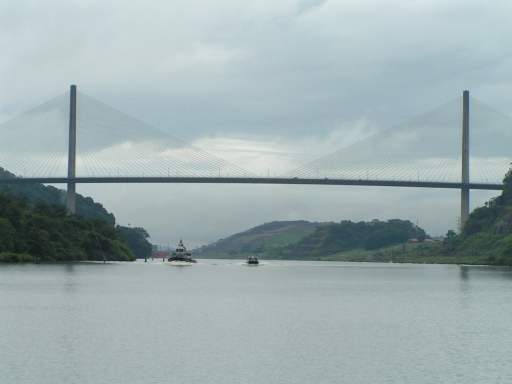 Nice shot of this suspension bridge.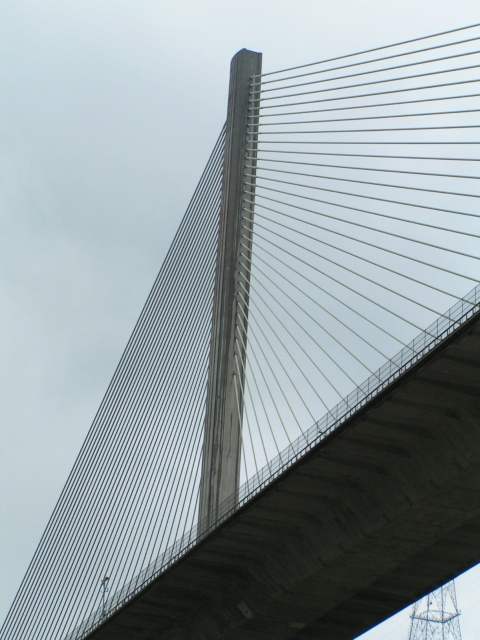 Close up.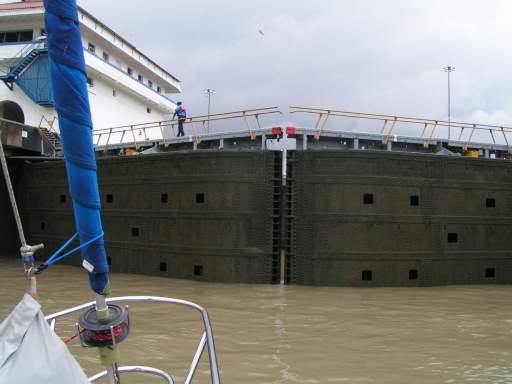 Cutty Wren drops slowly as the water drains from the lock.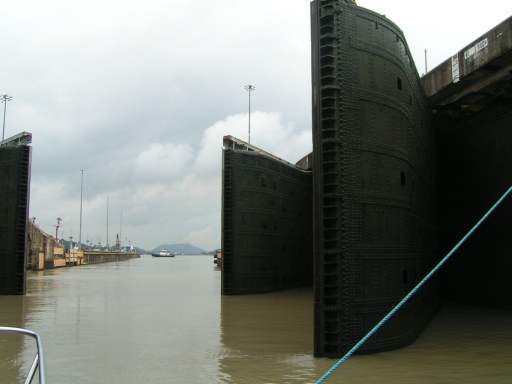 Then the doors open and its time to scoot out.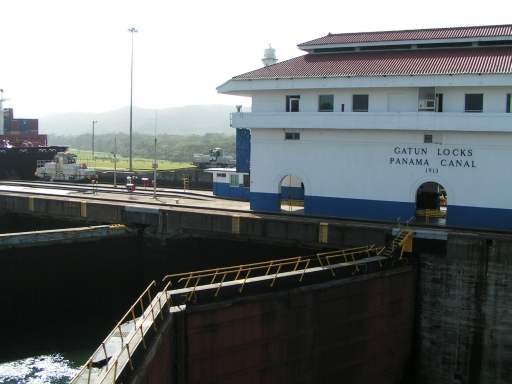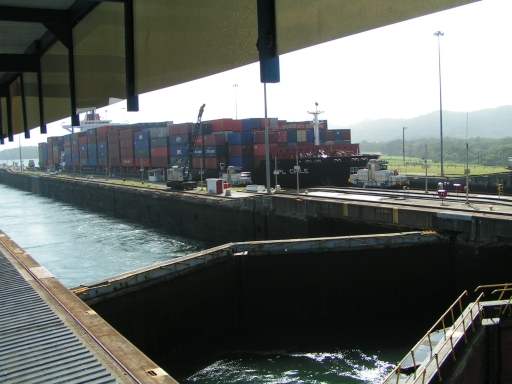 Two views from the visitors centre at the Gatun Locks.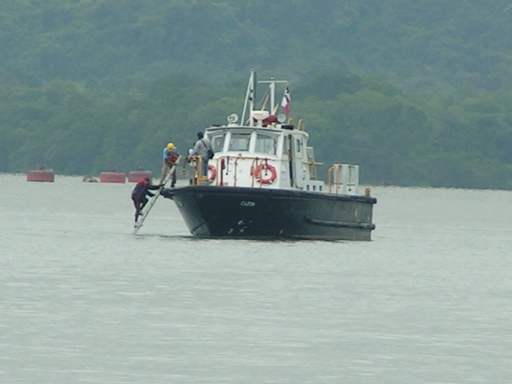 The pilot of the yacht travelling through with Cutty Wren fell overboard due to some misunderstanding. He was swiftly retrieved using an aluminium step ladder, a safe and effective method.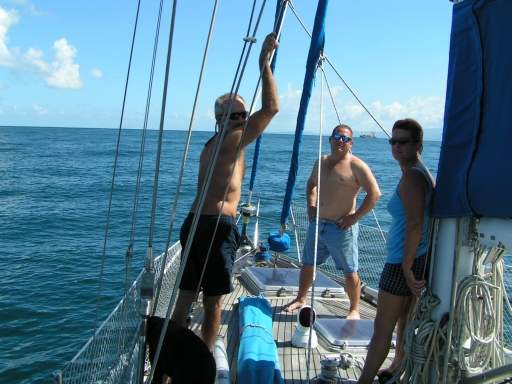 On Christmas day, our good friend Andy Pickrell (who has visited with us before) arrived. Unfortunately Laura was was visiting her mum, so two weeks of Andy's holiday were a little spoiled firstly waiting for Laura to return, and secondly waiting for the high NE winds to die down, but they eventually did. Andy did get the opportunity to transit the canal as a linehandler. Here we are motorsailing out of the Colon harbor at last.