Vivarillo Cays
15° 47.92 N &nbsp 082° 47.10 W
| | | |
| --- | --- | --- |
| Page 1 of 1 | | 23 - 27 February 2008 |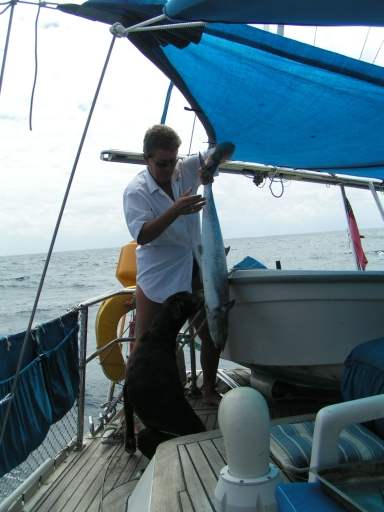 Laura lands a nice Spanish Mackerel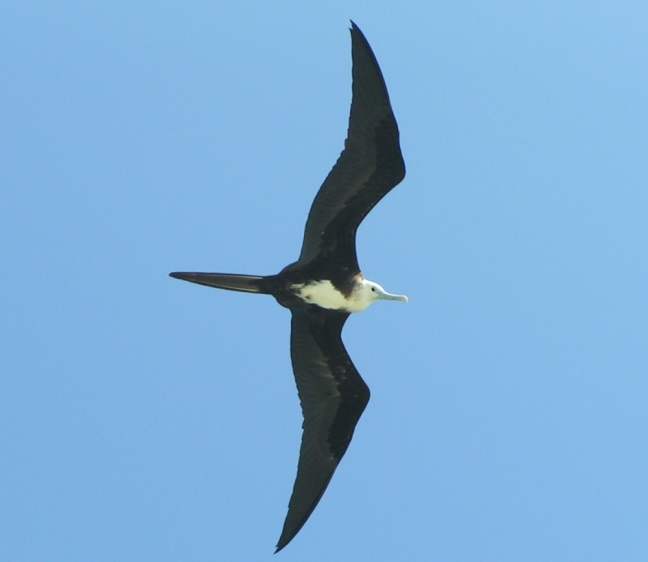 A Frigate Bird, always signals land nearby, they have no oils in their feathers therefore cannot afford to get wet.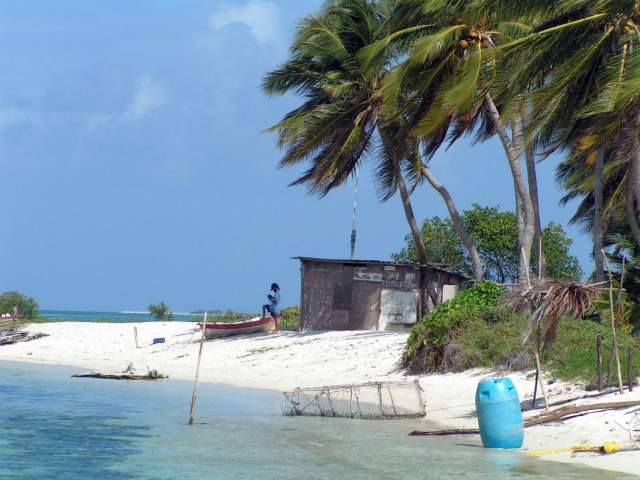 Armando, caretaker of this small island, tunes his AM radio to keep in touch with the world. His stint is four months of solitude.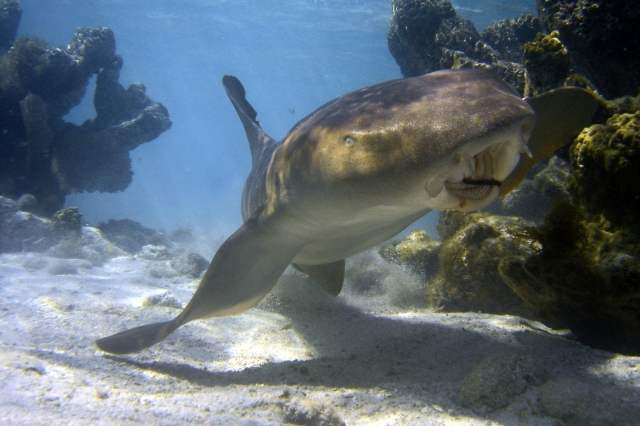 Shark fishing is practiced here for the Chinese market. The fins are removed and the carcasses left to rot in the sun. The flies and stench are overpowering. This is what the fishermen have to do while the Shrimp season is closed. We found this nurse shark with a hook, clearly visible, snagged on to the coral reef and destined to die. As is our custom in freeing trapped animals, Liz set to work, unafraid of the fact that it could have harmed her. The next sequence of photos demonstrate how tough the line was. Next time we will carry wire cutters in the dinghy.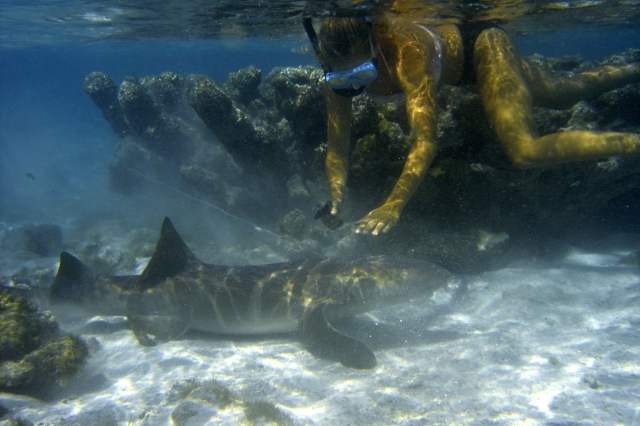 ...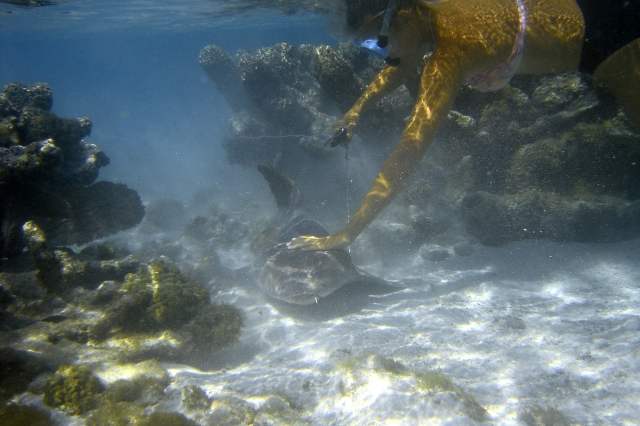 Liz tries to calm the shark with a gentle touch.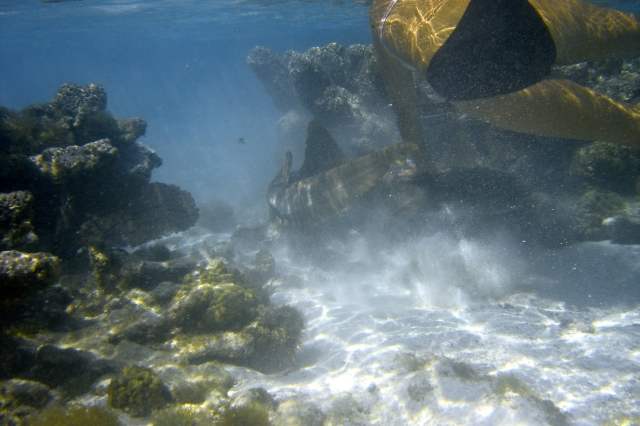 ...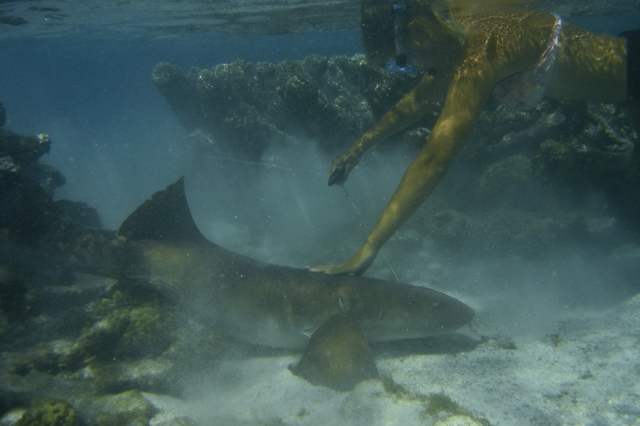 ...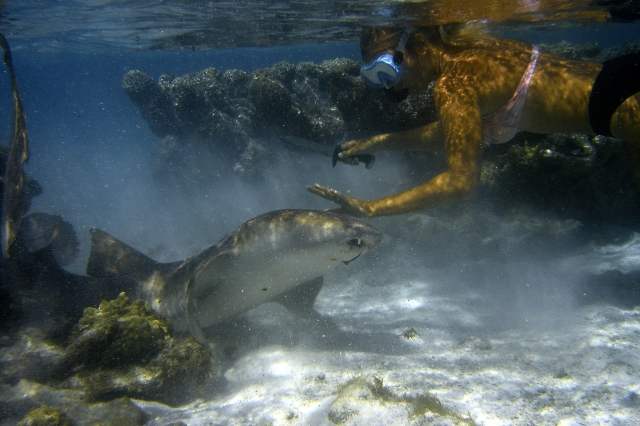 Fending off...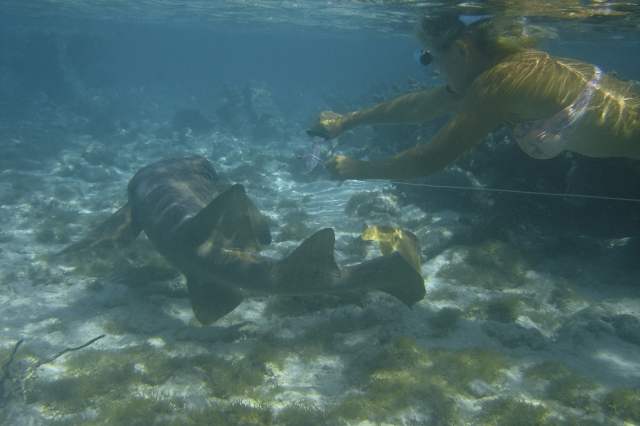 Almost free!