Liz Update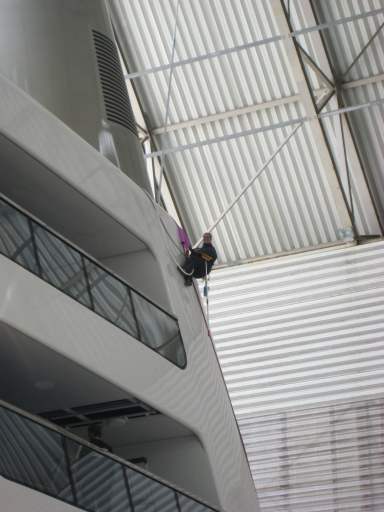 Liz sent us some photos of her new life. Apparently these have been "Cleared for publication" if not, please advise and we will remove them. Here Liz is in her climbing harness washing down the superstructure. She is 7 storeys above the waterline.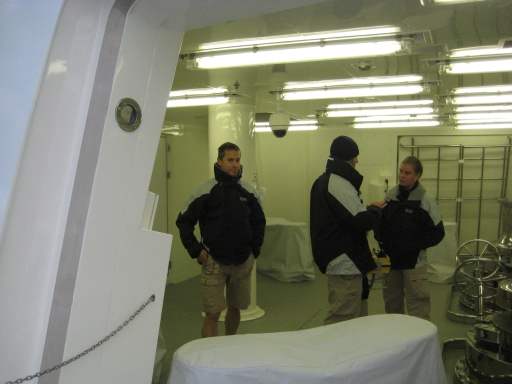 Forward mooring station, briefing to come alongside. Anders, Thomas and Liz.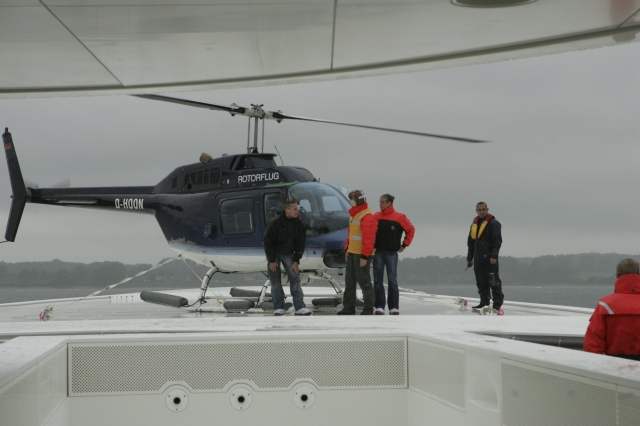 Liz gets ready to fly. They chartered a helicopter to train the crew in flight deck operations.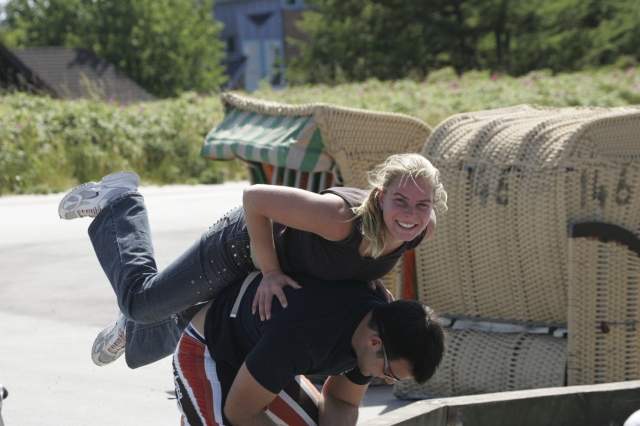 Liz and Jurie larking about after their Kiteboarding lessons. (Yep, boring work this)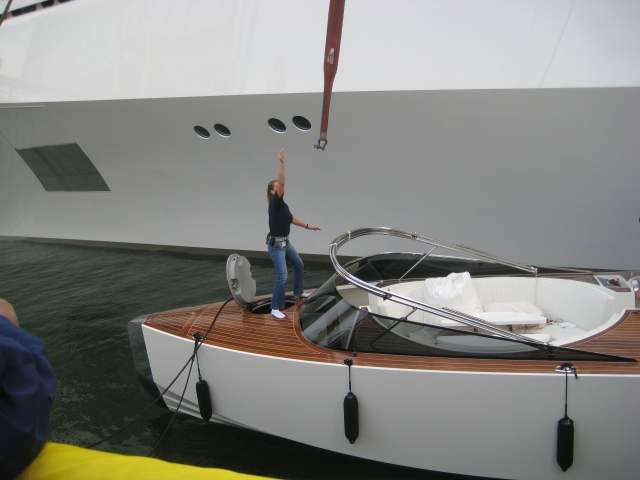 Releasing the lifting strop from the yard crane before loading one of the tenders into the ship.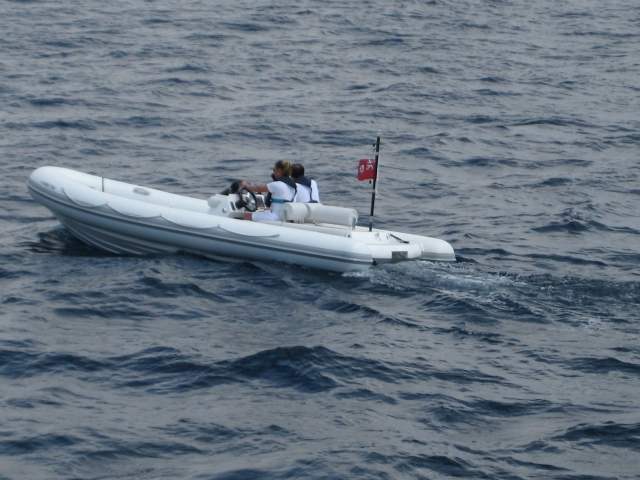 Driving the rescue boat, (Another of the tenders)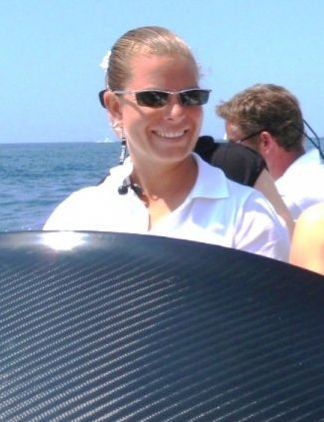 This beats office work...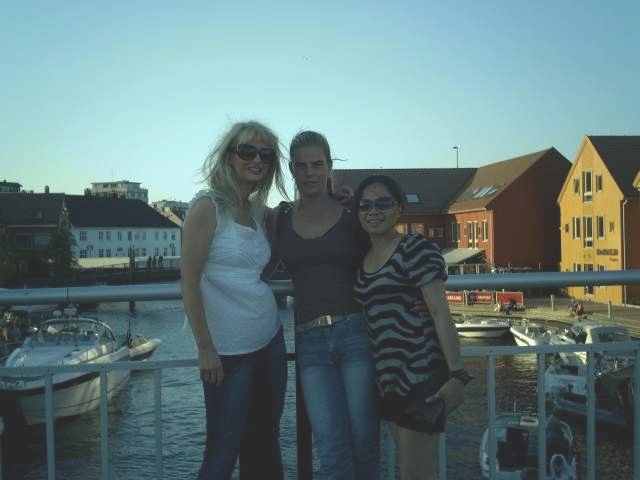 Jen, Liz and Fritzie in Norway.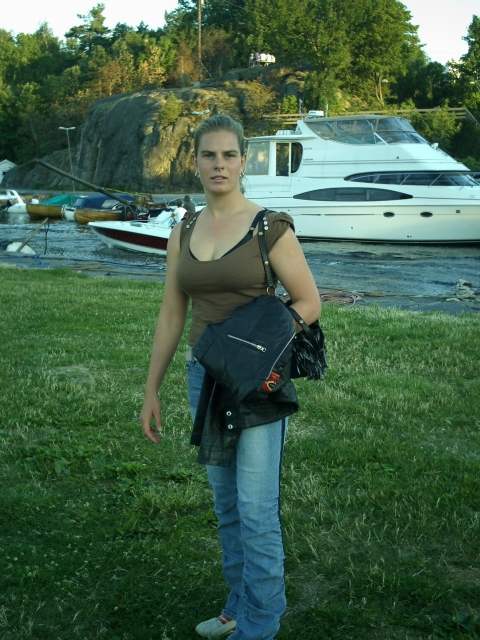 Liz, Norway.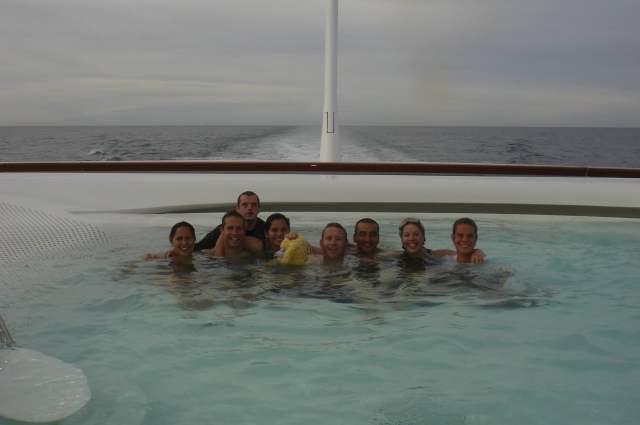 It's all work and no play on board...L-R Nadia, Anders, Jim, Fritz, Thomas, Binay, B and Liz
PS Liz' Journal has been updated, 2 years late, but its here.