Liz Update October and November
South Africa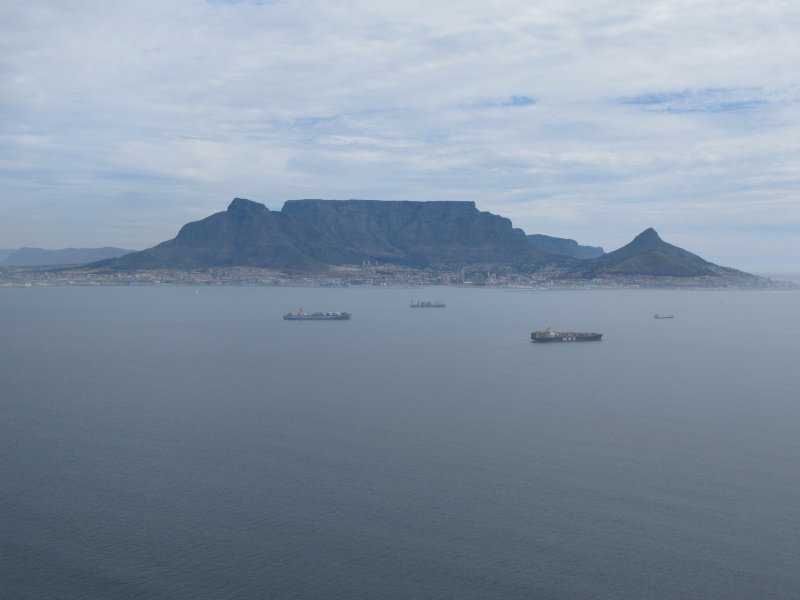 A classic shot of Table Mountain, taken by Liz while on a "Combat Patrol" outing in a Huey helicopter. It is a high 'G' outing offered by one of the helitour companies in Cape Town.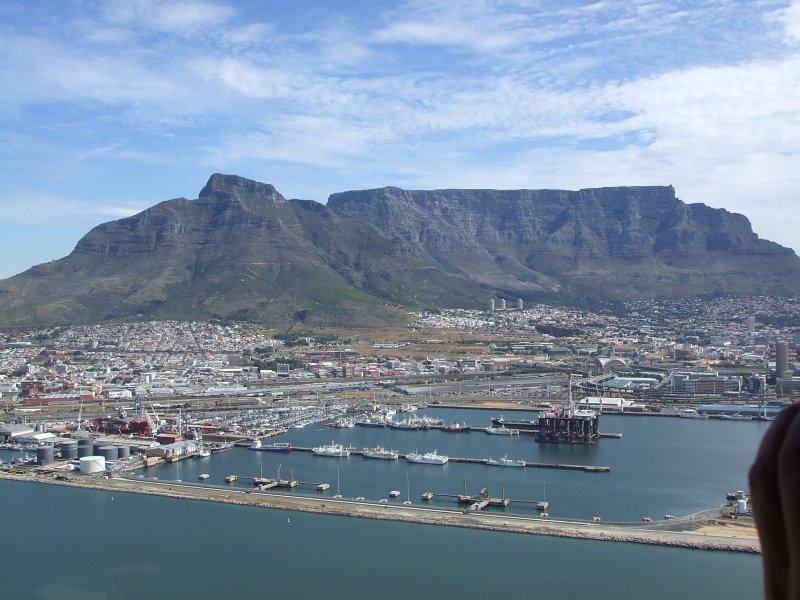 Closer view of Cape Town Harbour.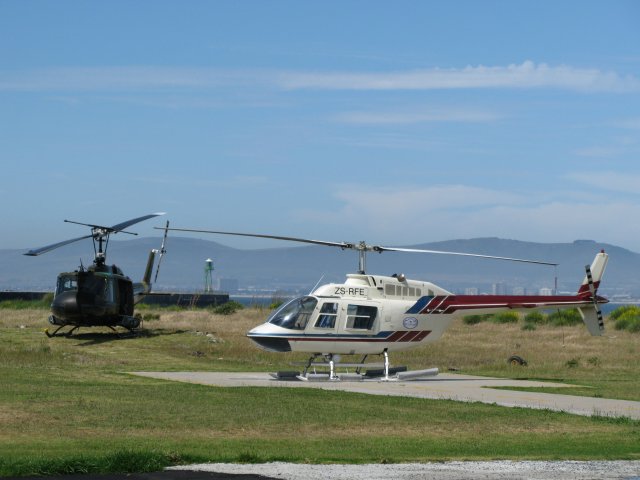 Two of ths birds waiting for a mission.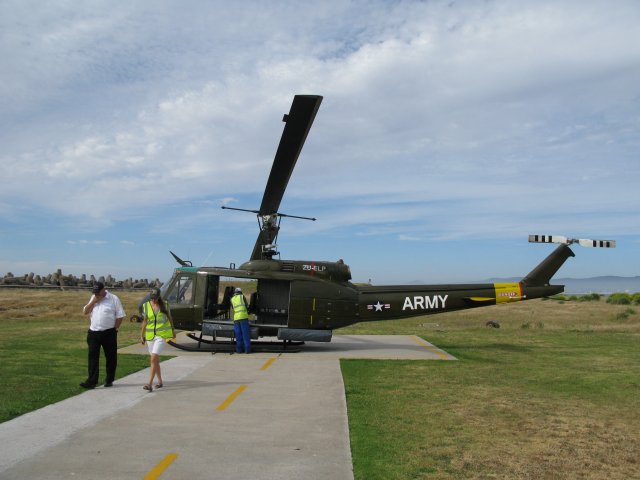 The one Liz and Jim flew in...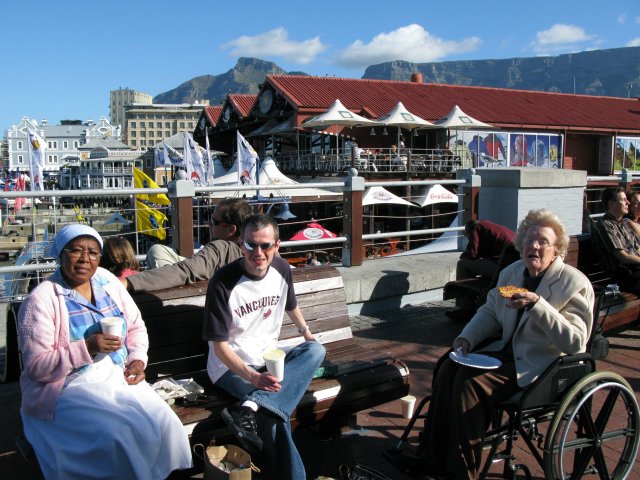 Miriam, Jim and Edna, My mom, Liz's Granny, at The Waterfront, Cape Town.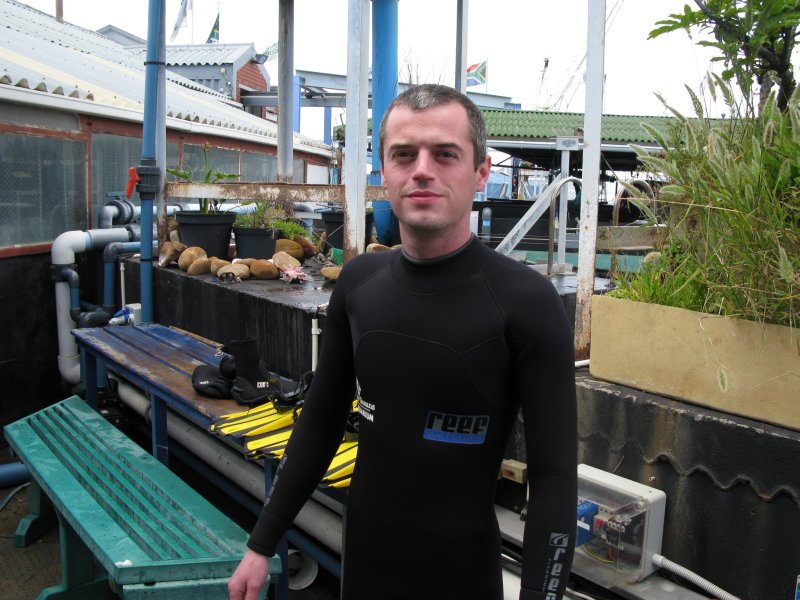 Jim in wetsuit ready for his dive in the shark tank at the Cape Town Aquarium.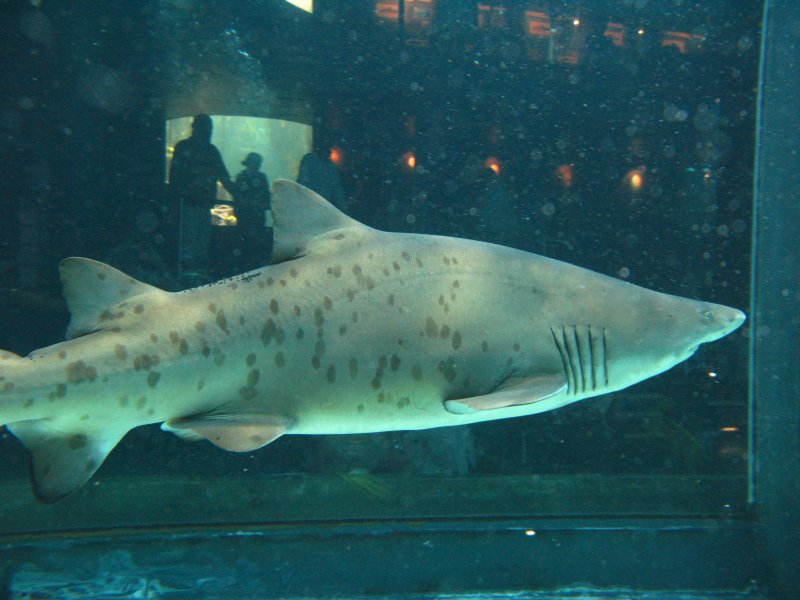 Ragged Tooth Shark.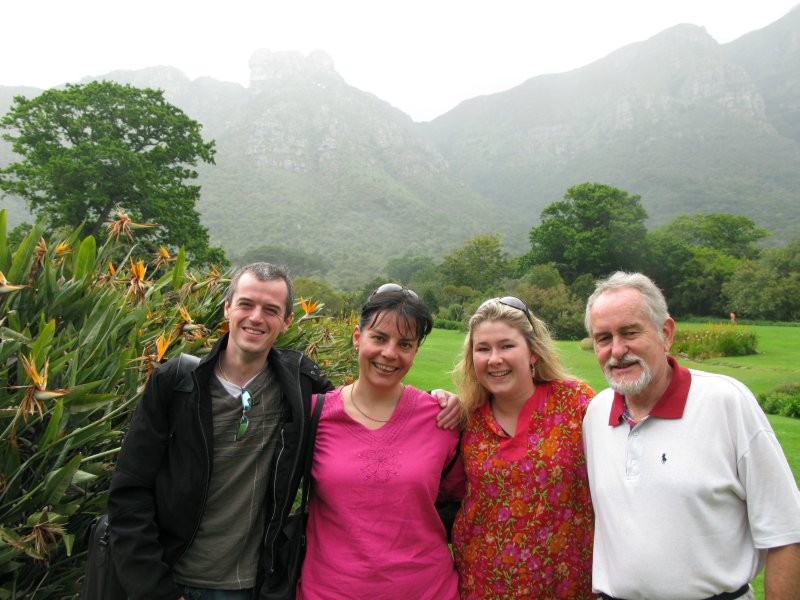 Jim, Katrin, Eve and Dave. Dave is my "oldest" friend, We have been buddies since 1977. I remember his daughter Eve, just about from birth. Makes me feel really old.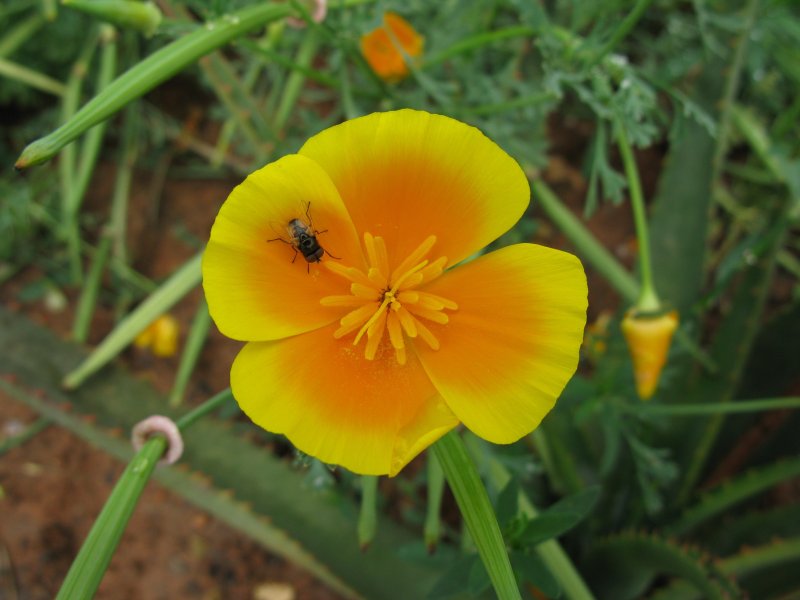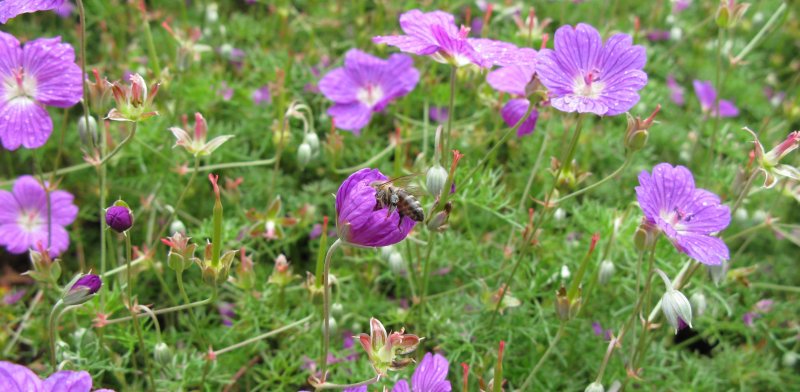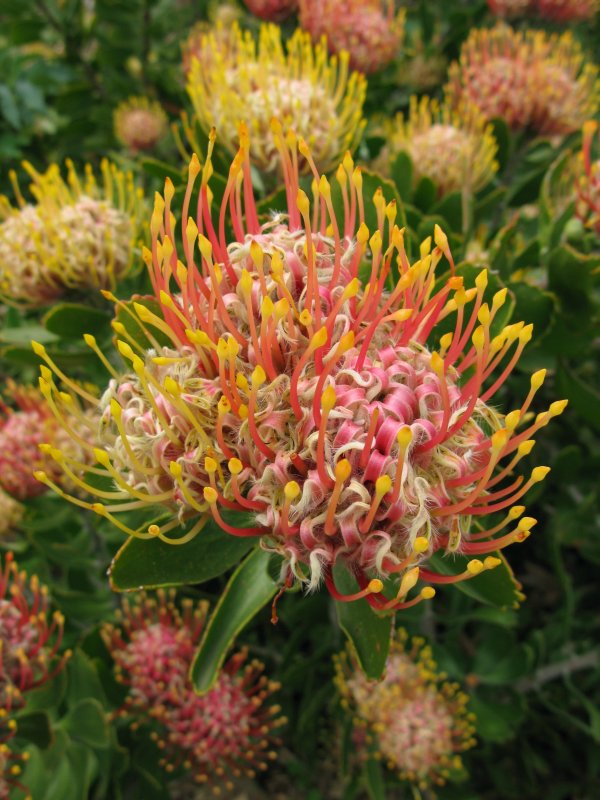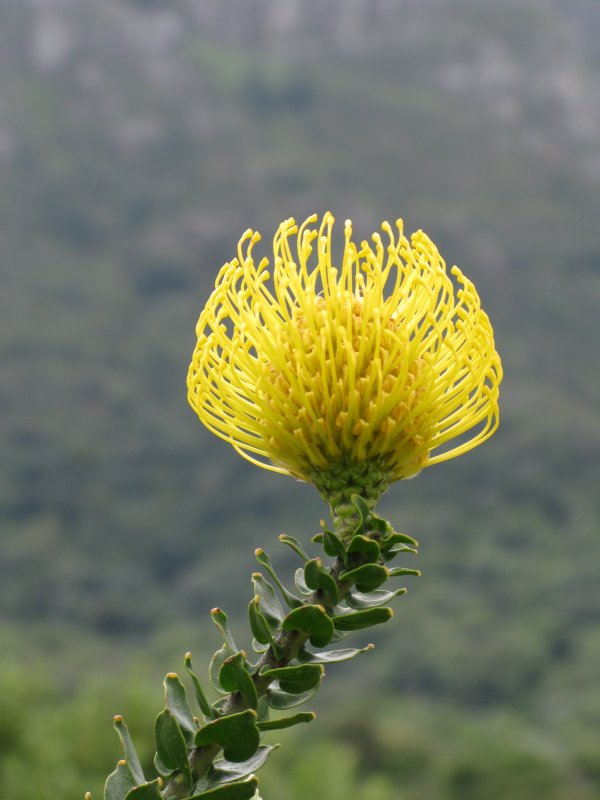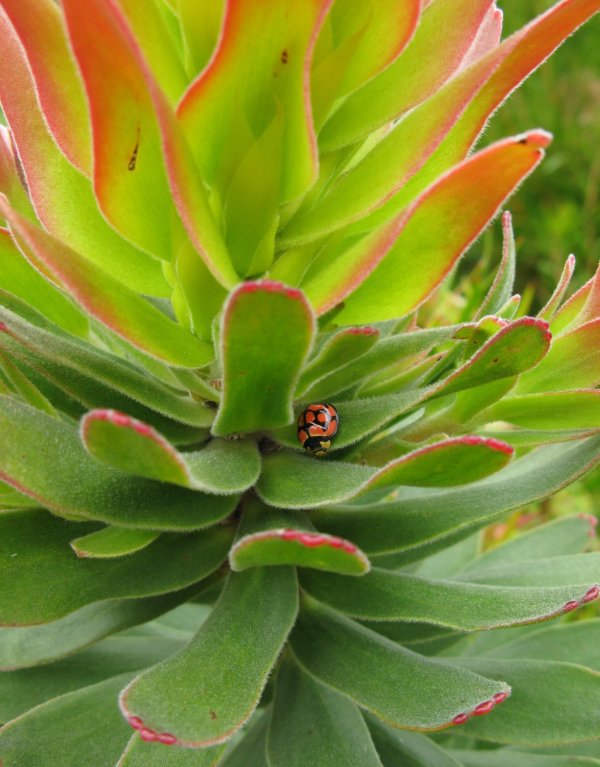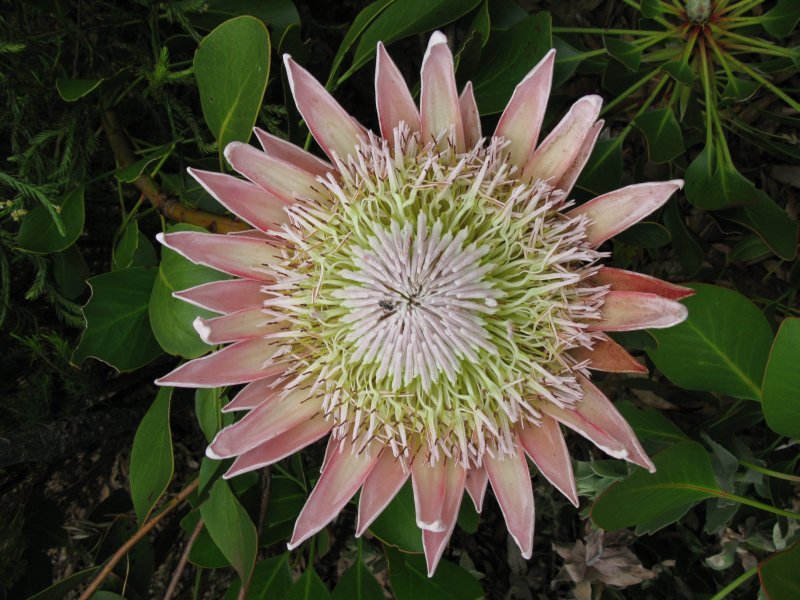 A selection of photos of flora in the famous Kirstenbosch Botanical Gardens.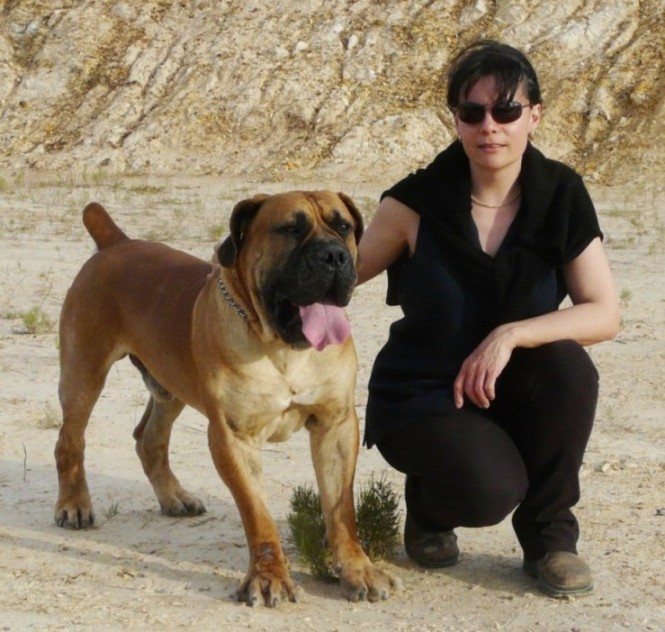 Thomas and Katrin, another dear friend, and Dave's better half.
Thomas is a BIG dog!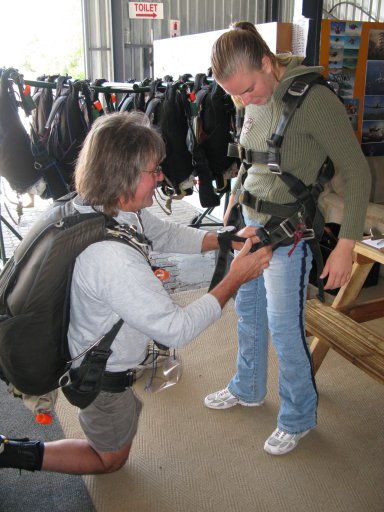 Liz prepares to jump...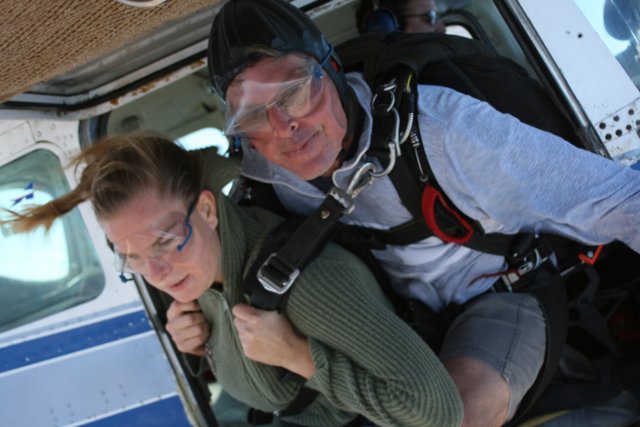 ..out of a plane...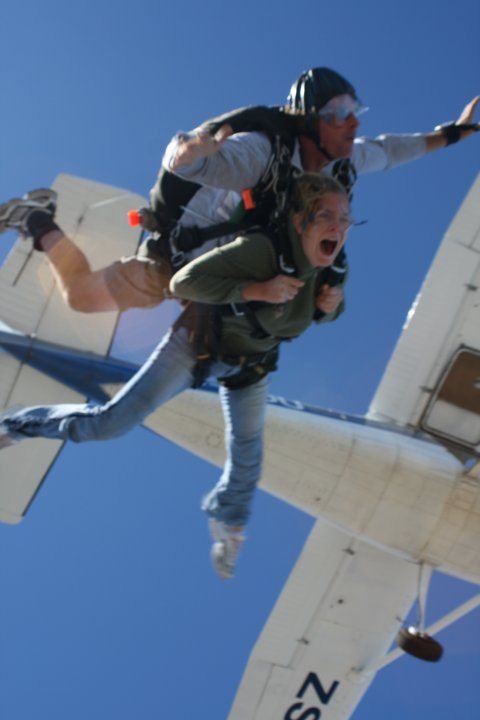 ...strapped to her instructor, who is probably deaf now!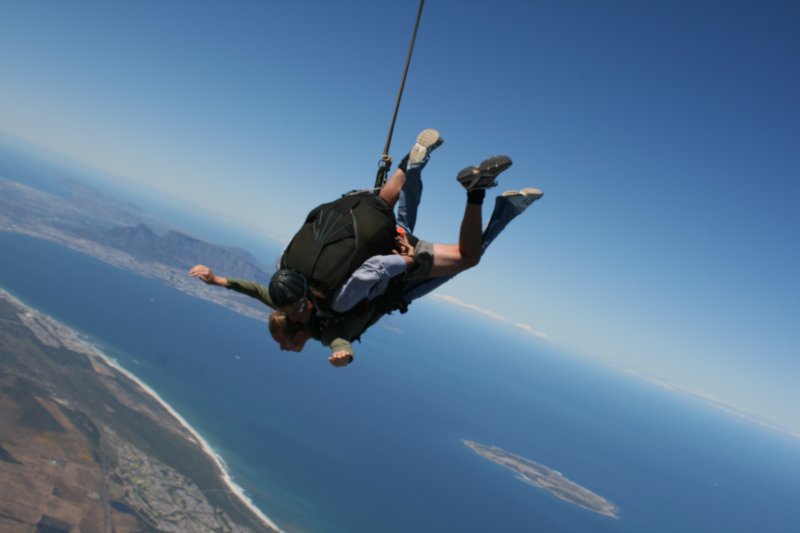 Nice backdrop of Cape Town and the Peninsula.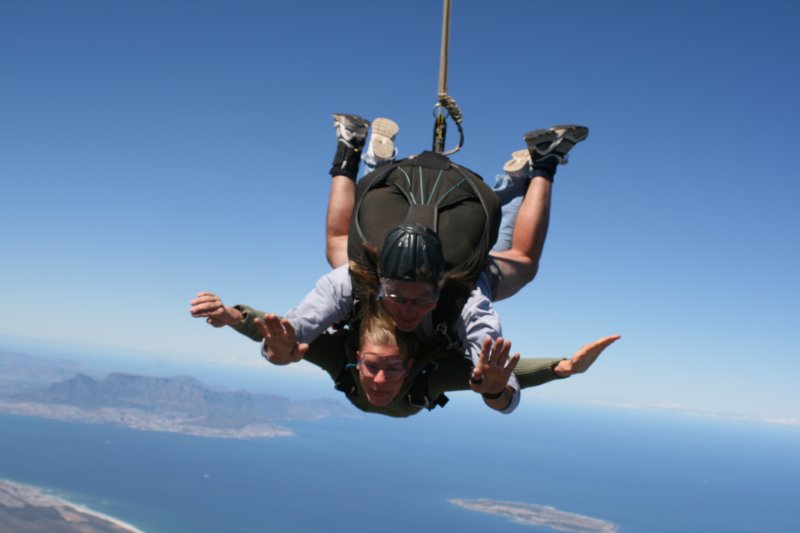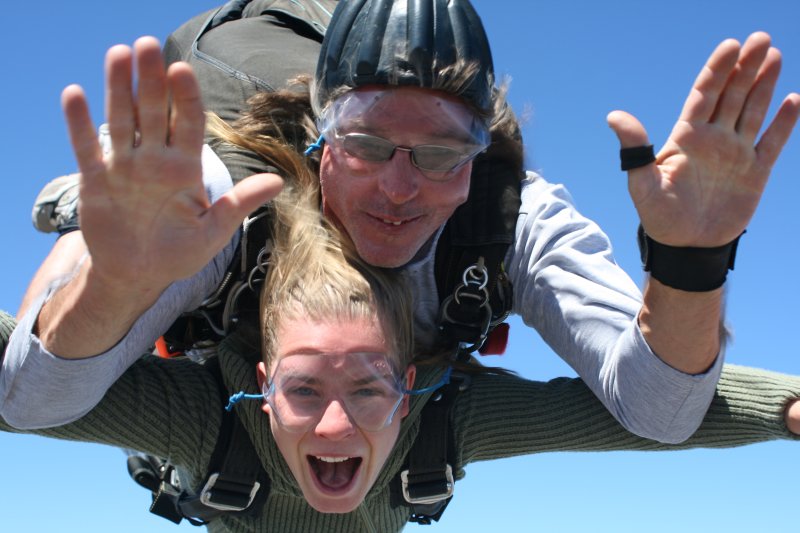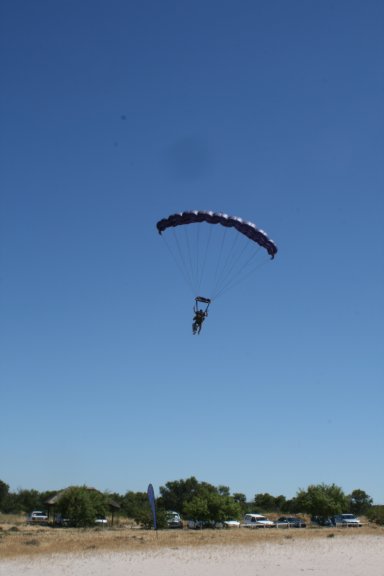 Safely back to terra firma.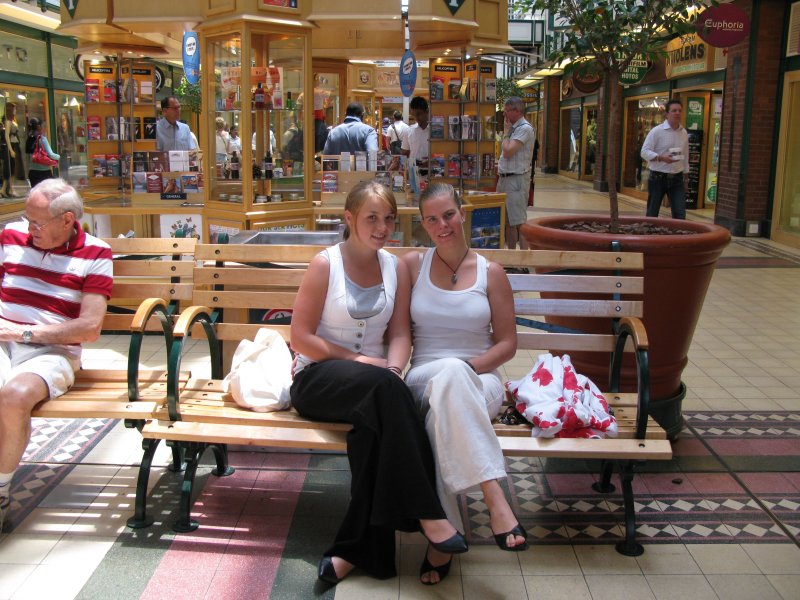 Liz looked up two old friends, who appear in earlier years on this web page. Kayleigh and Liz in the Waterfront.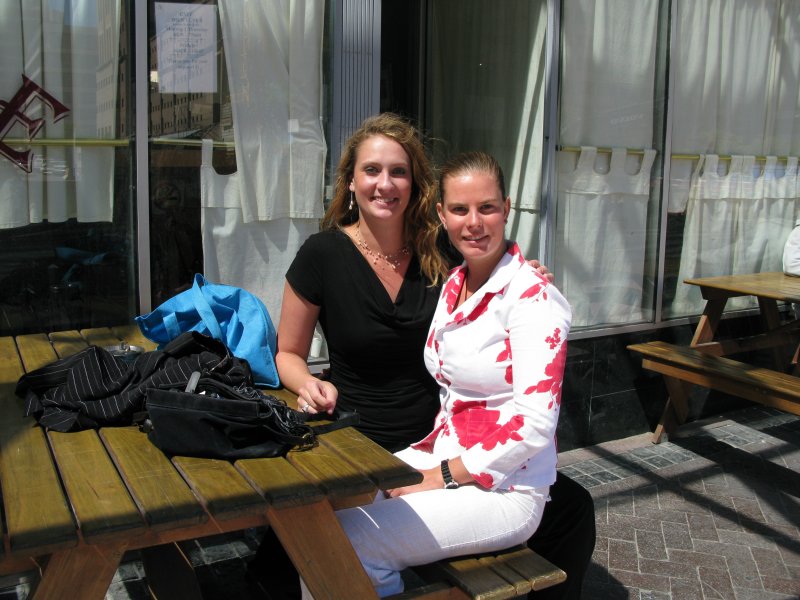 Nadine and Liz in the Waterfront.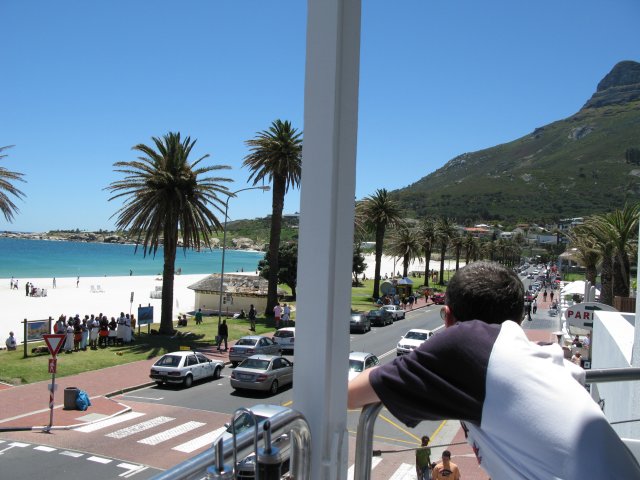 Jim, at Blues, in Camp's Bay, wondering just what he is getting himself into...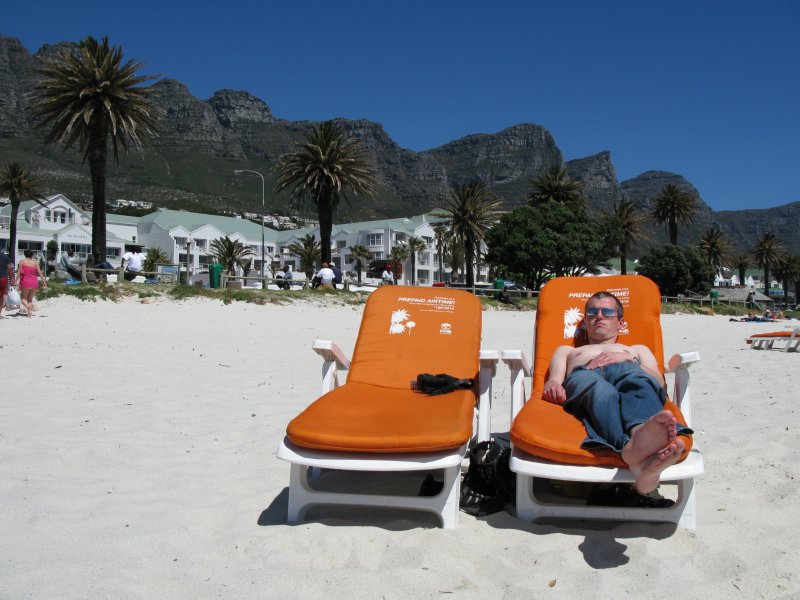 James attempting to imitate a lobster in the South African sun at Camp's Bay.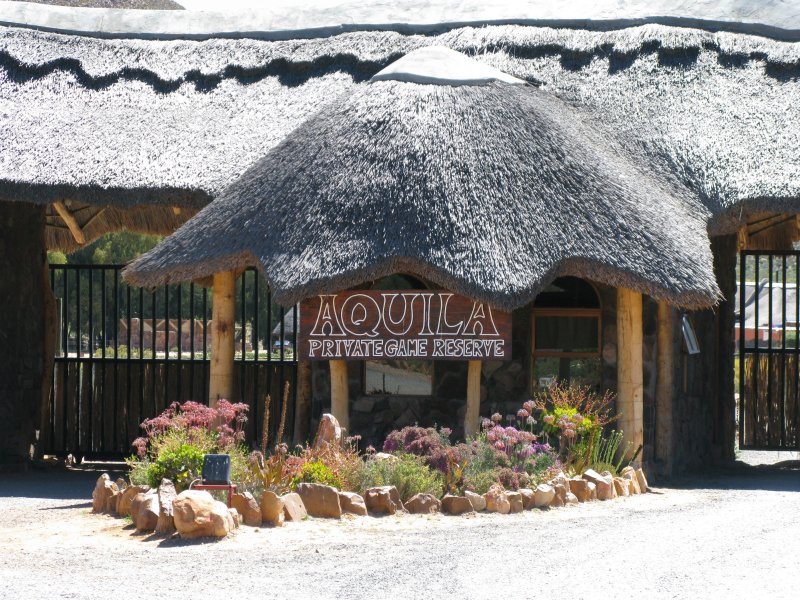 Liz and Jim went on a tour of the Garden Route, where obvious, annotations omitted.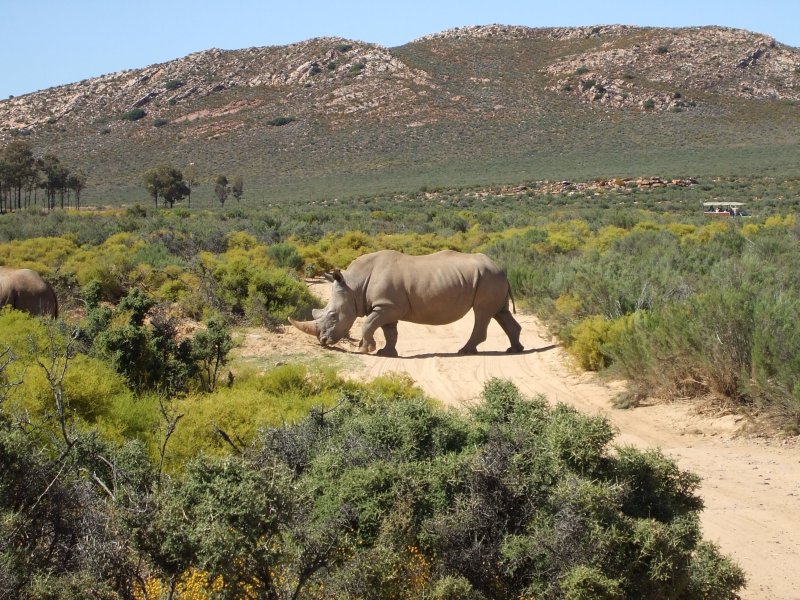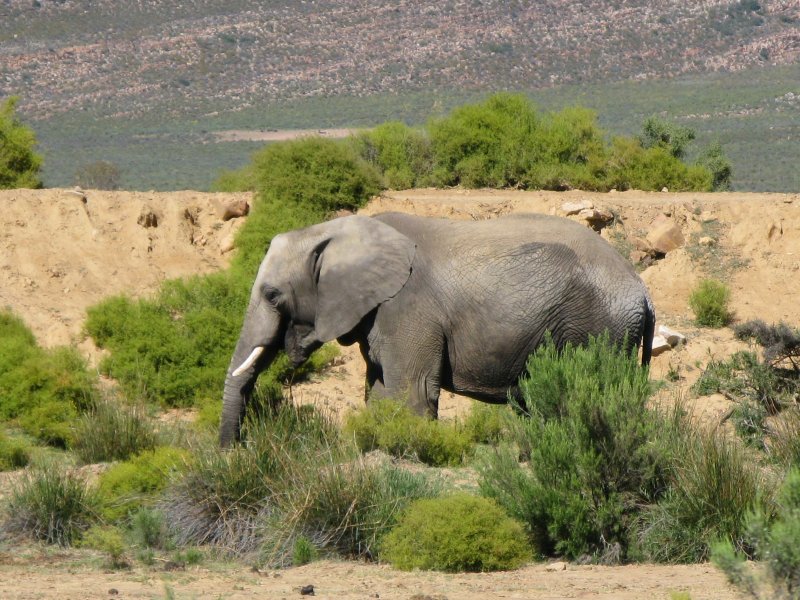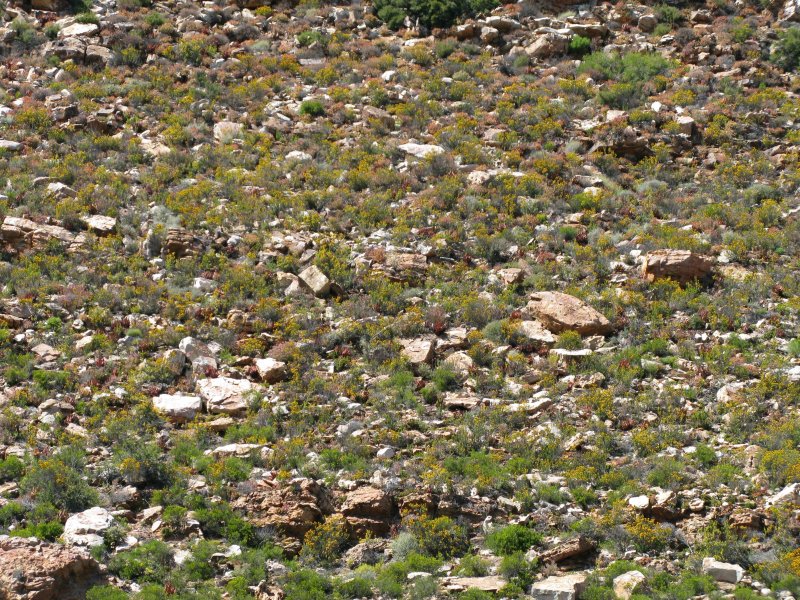 Cape "Fynbos" a unique biome.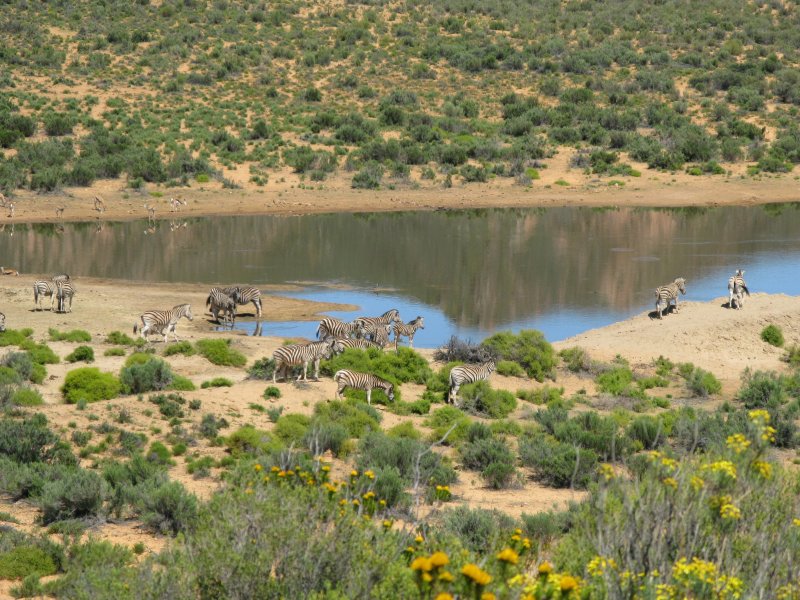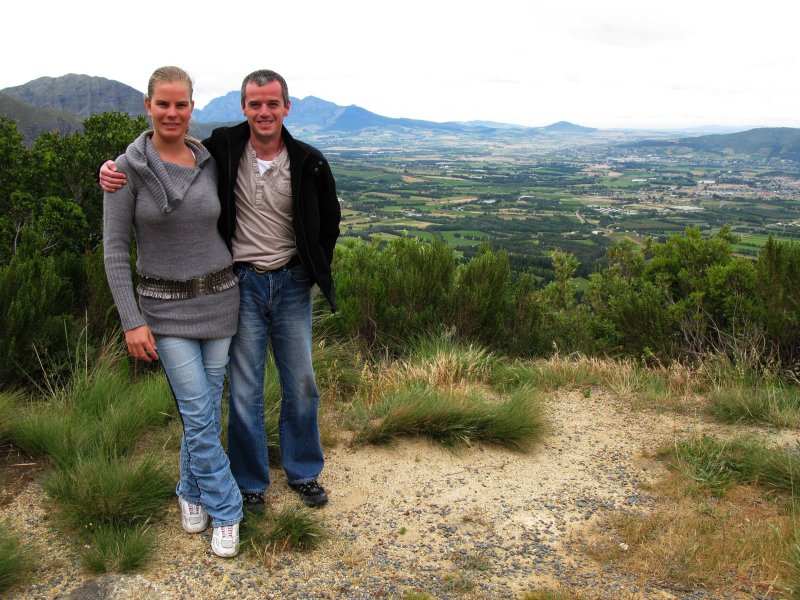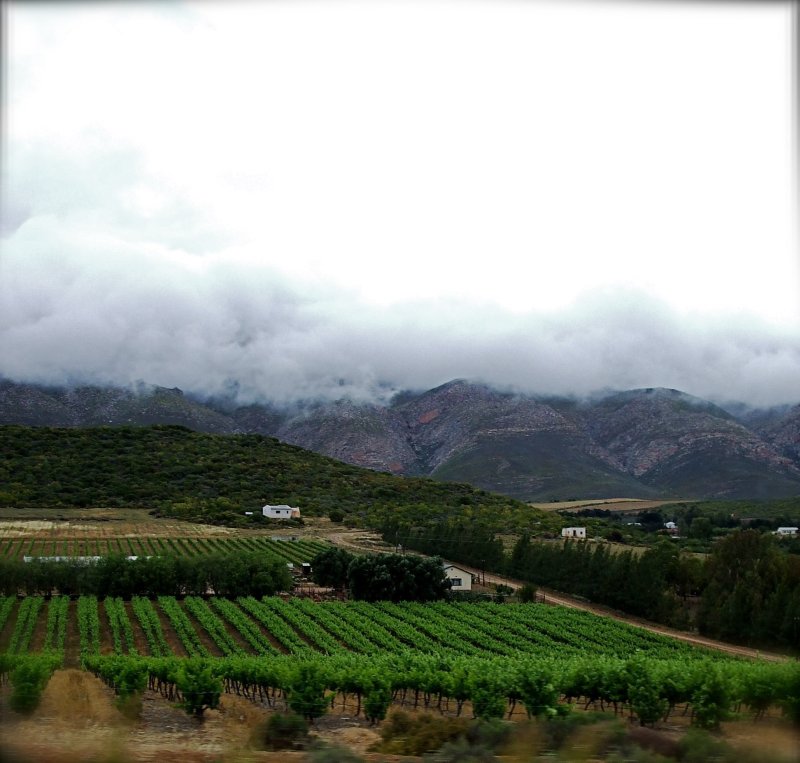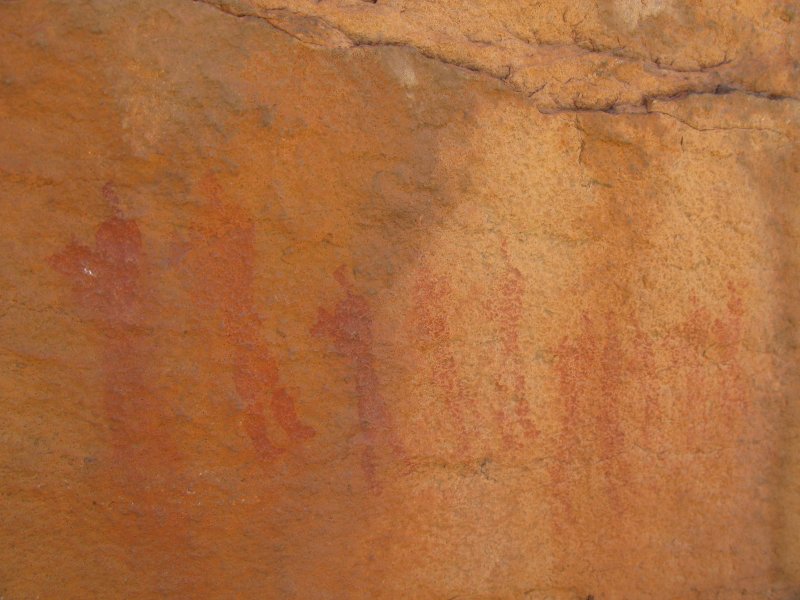 Bushman paintings.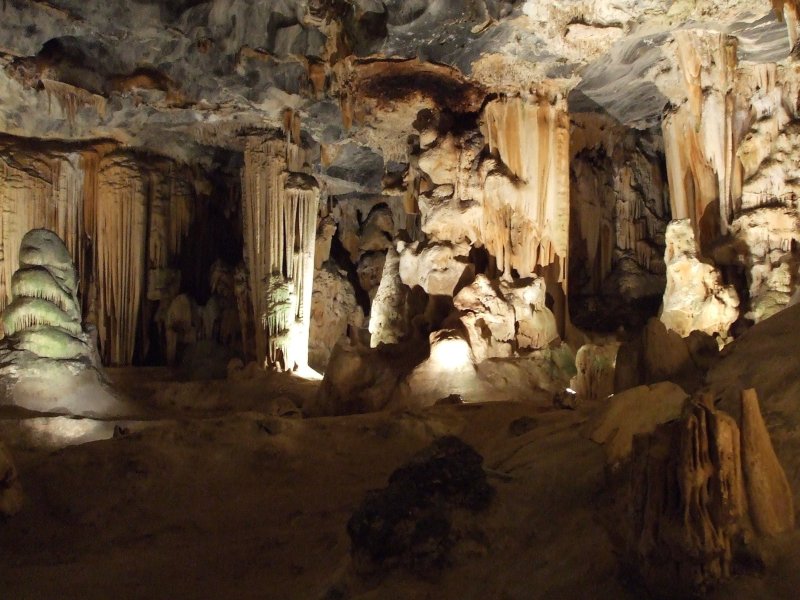 The Cango Caves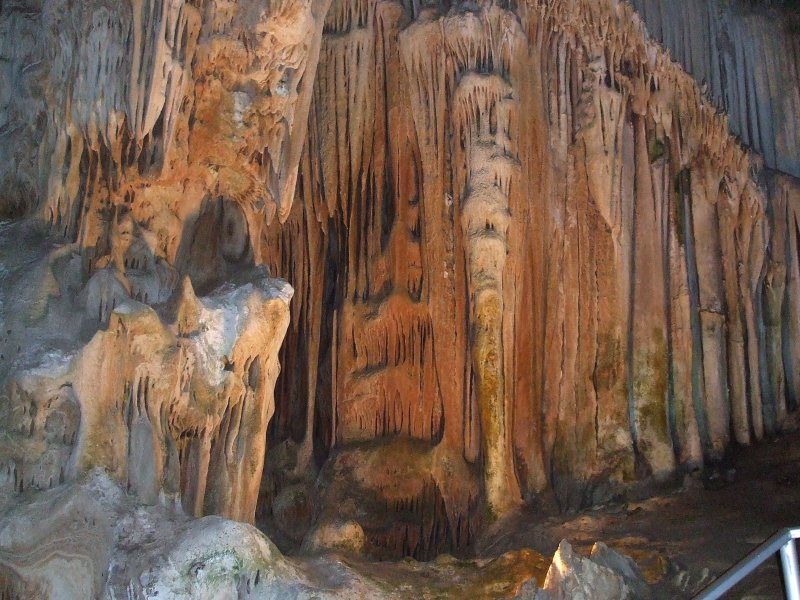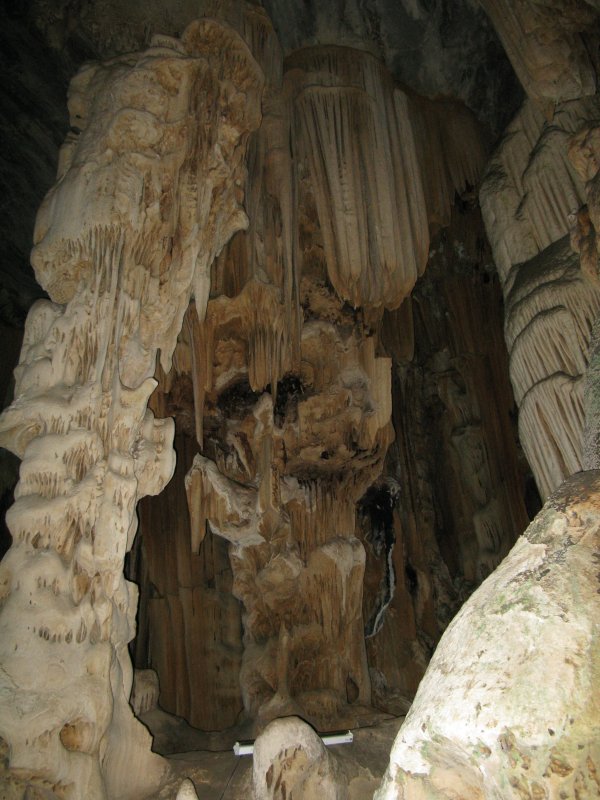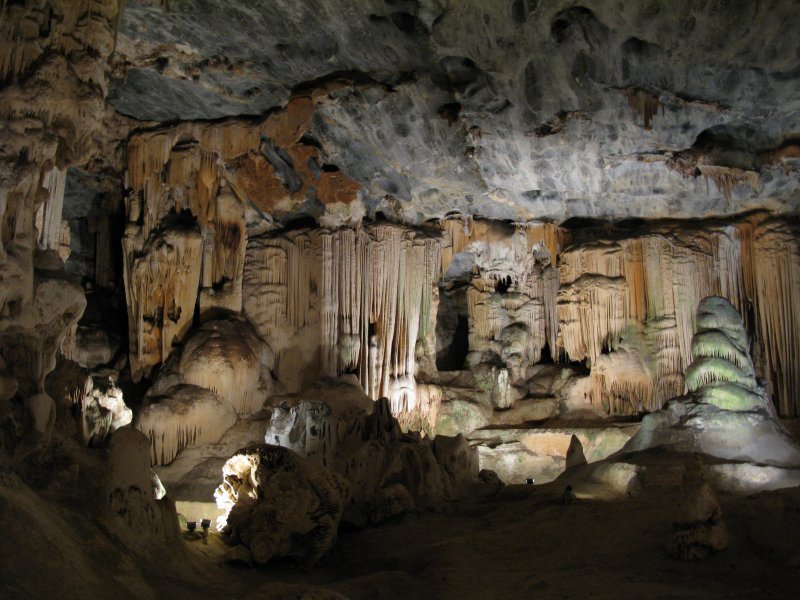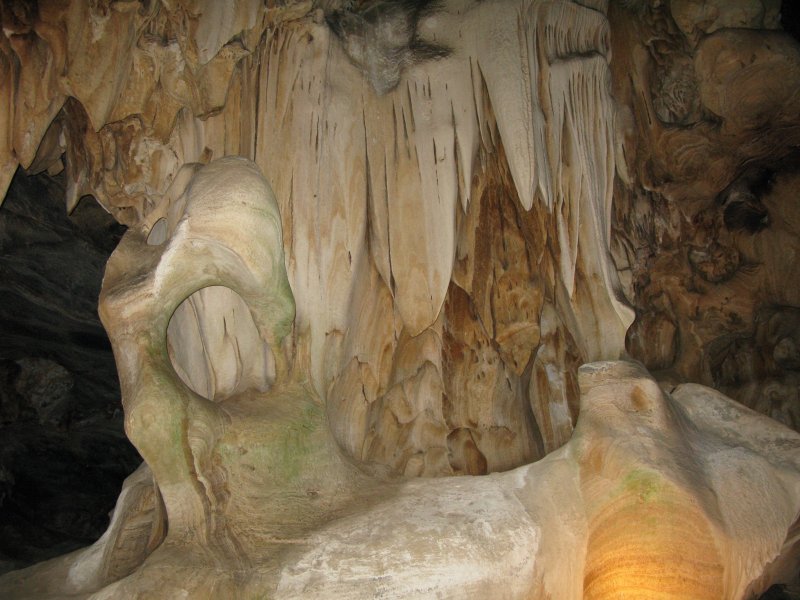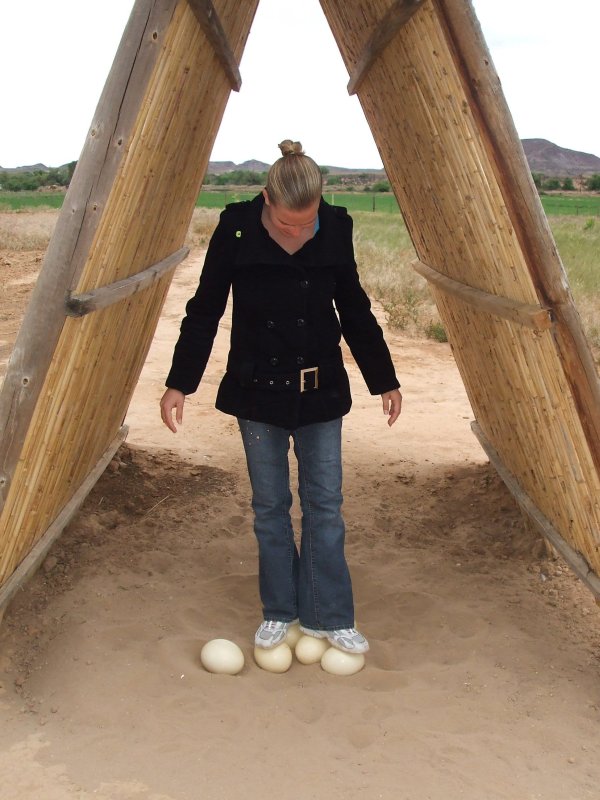 Ostrich Eggs.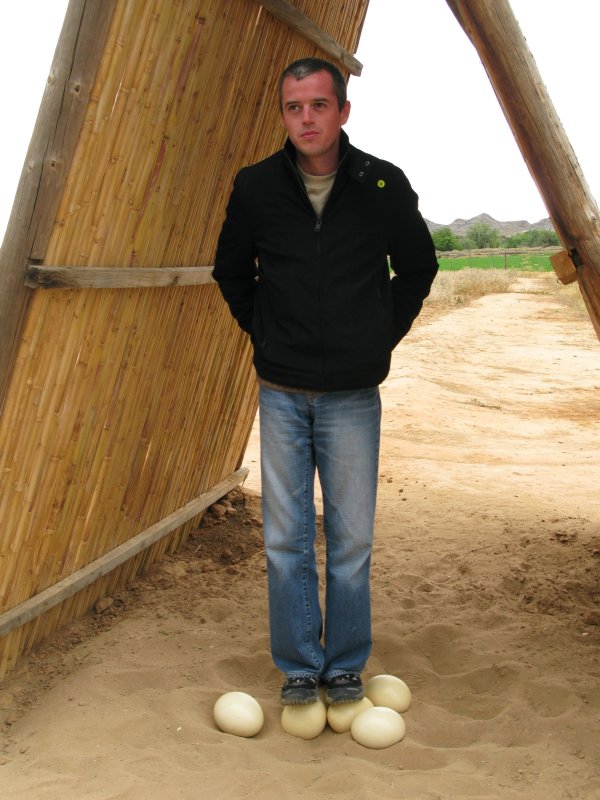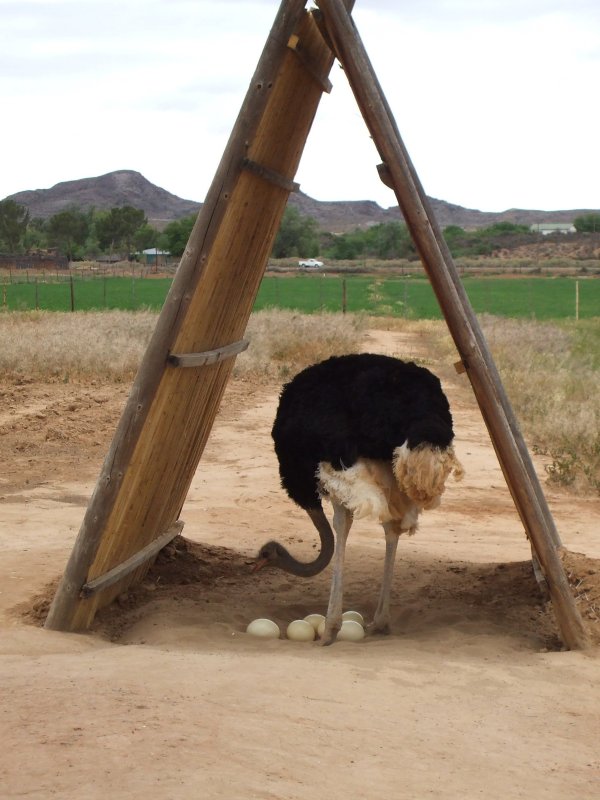 Mr. Ostrich checks for damage.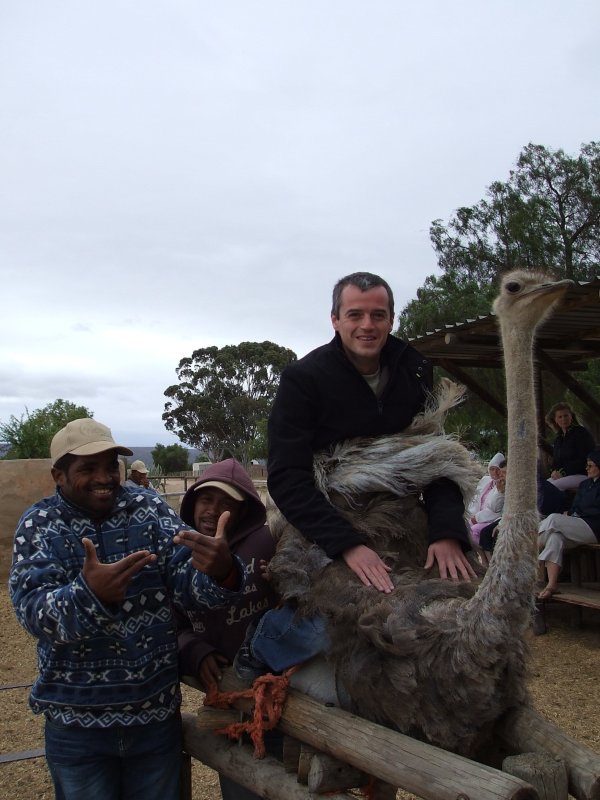 Then both of them had to take a ride on the big bird.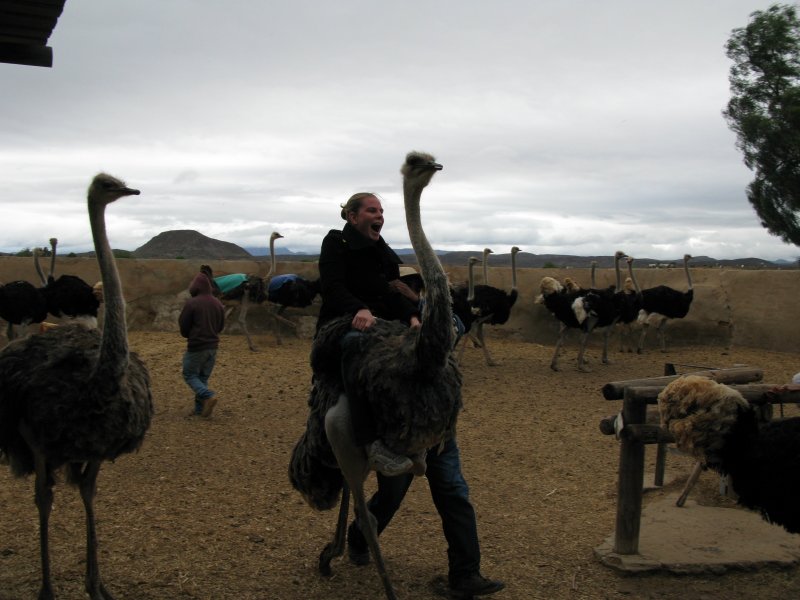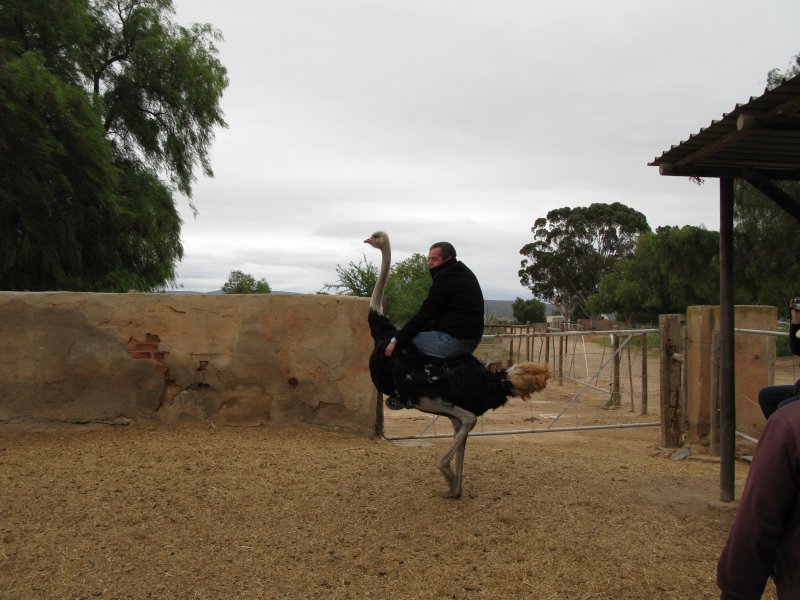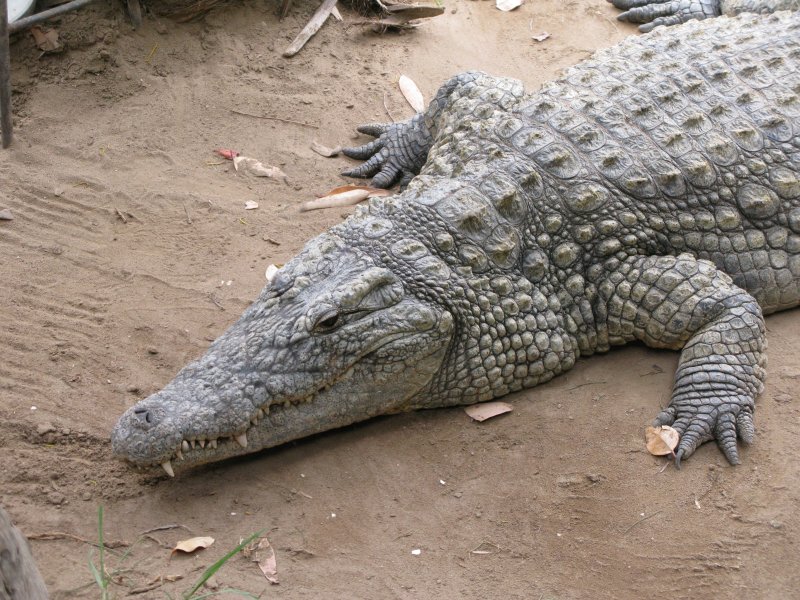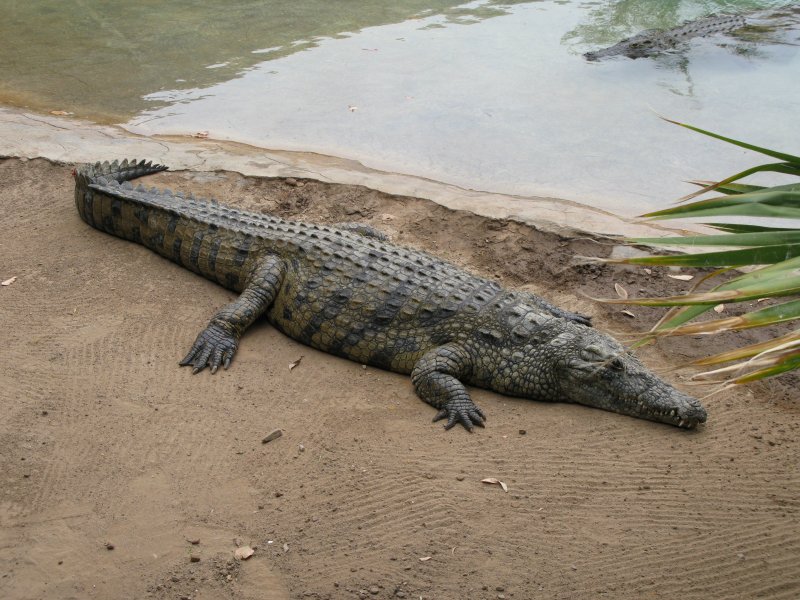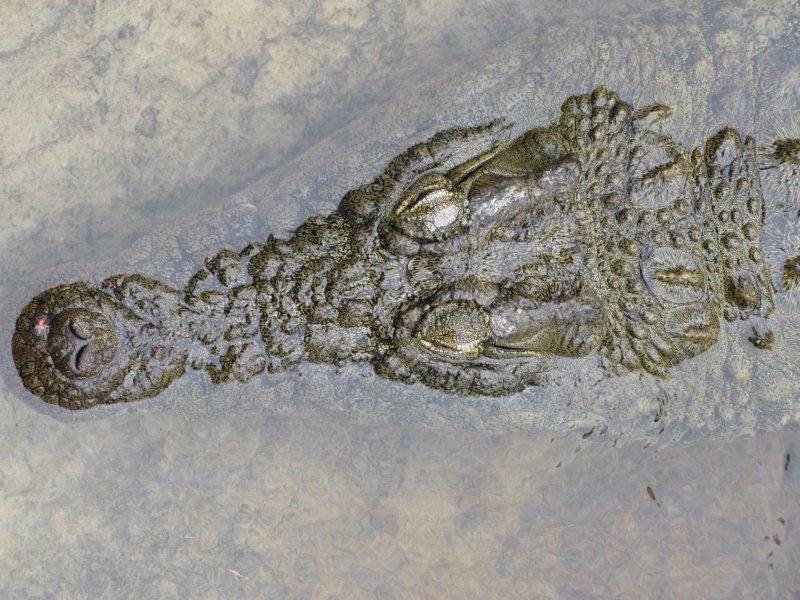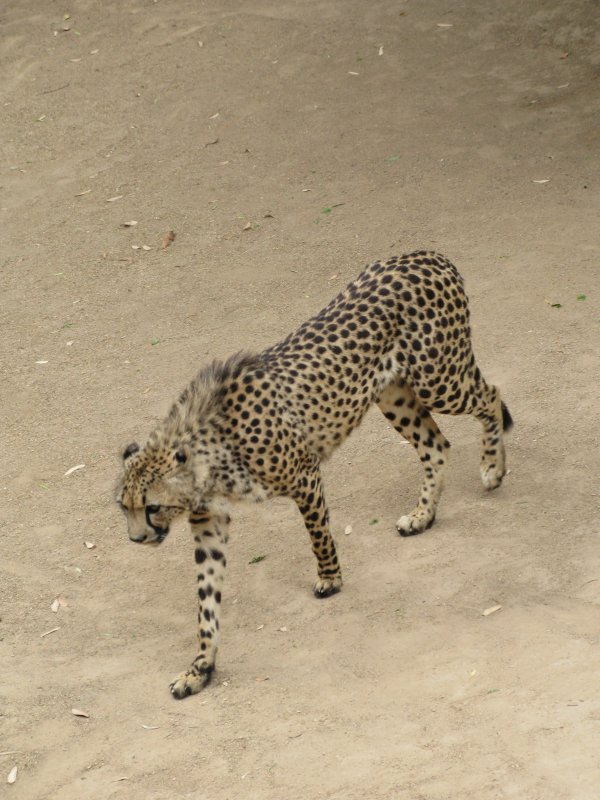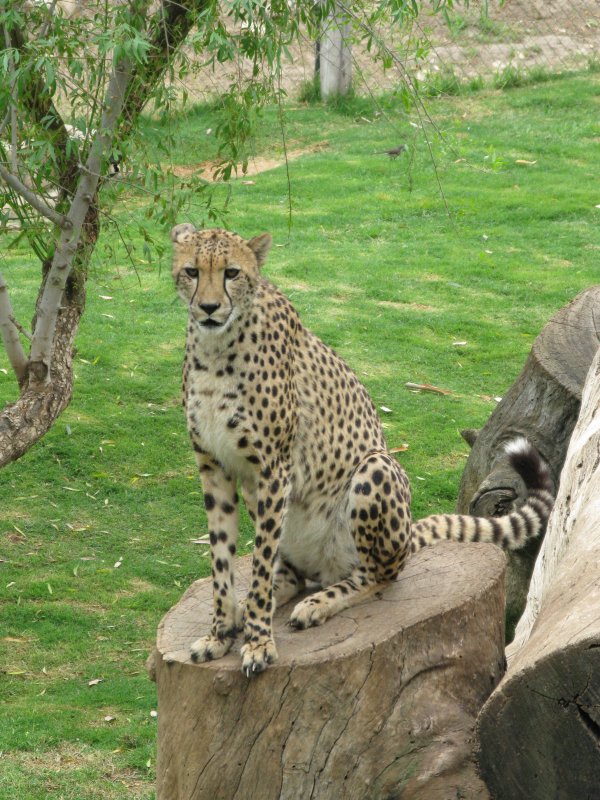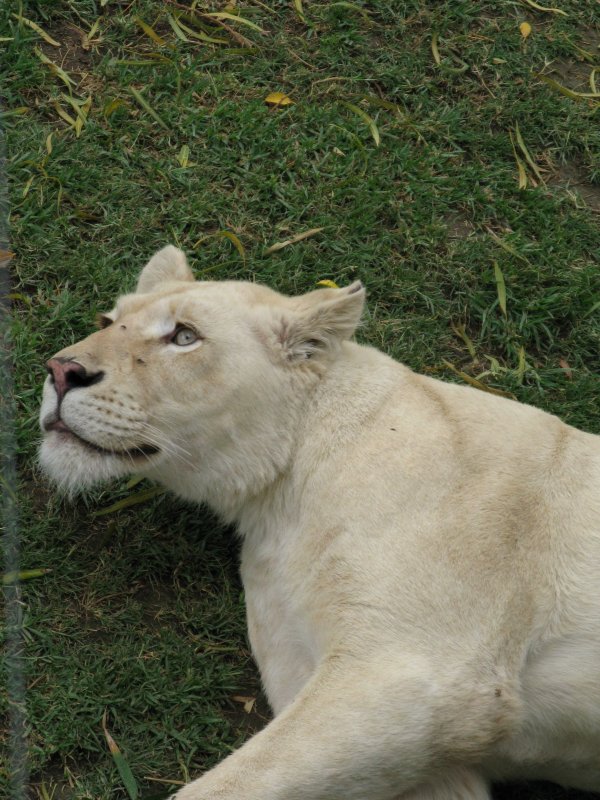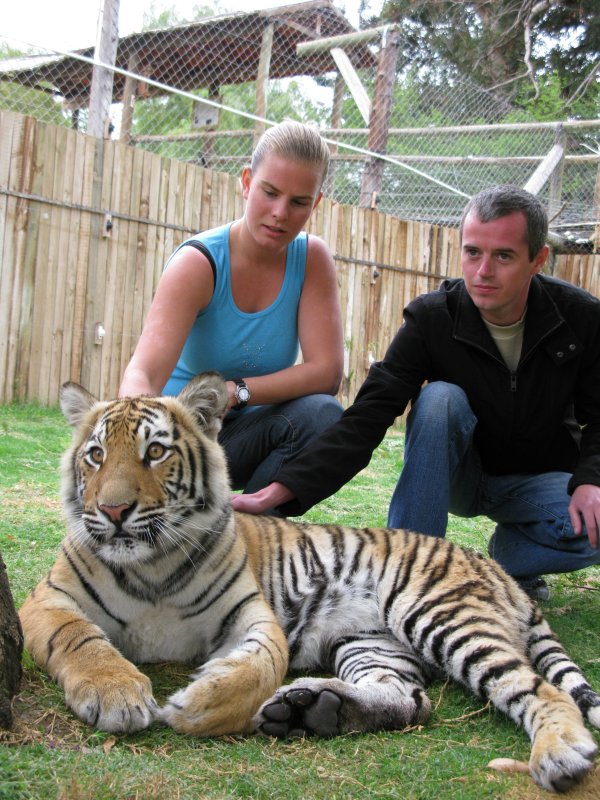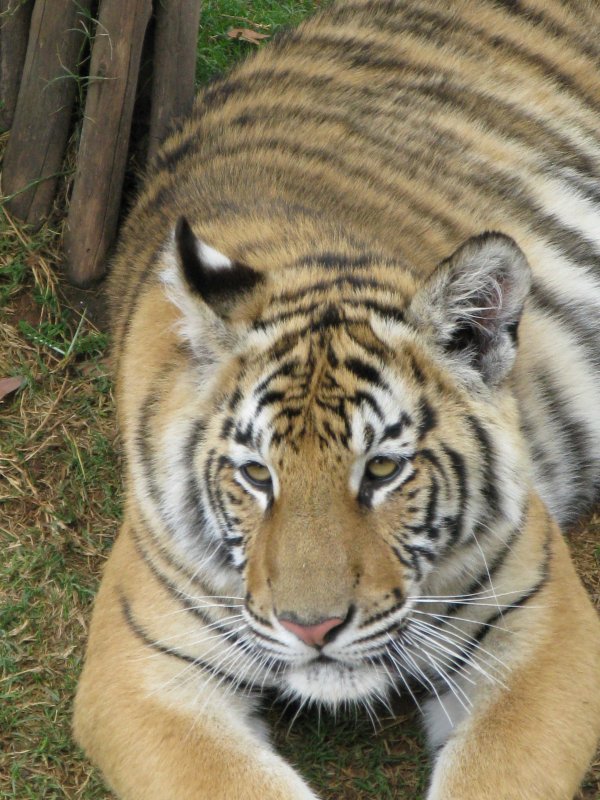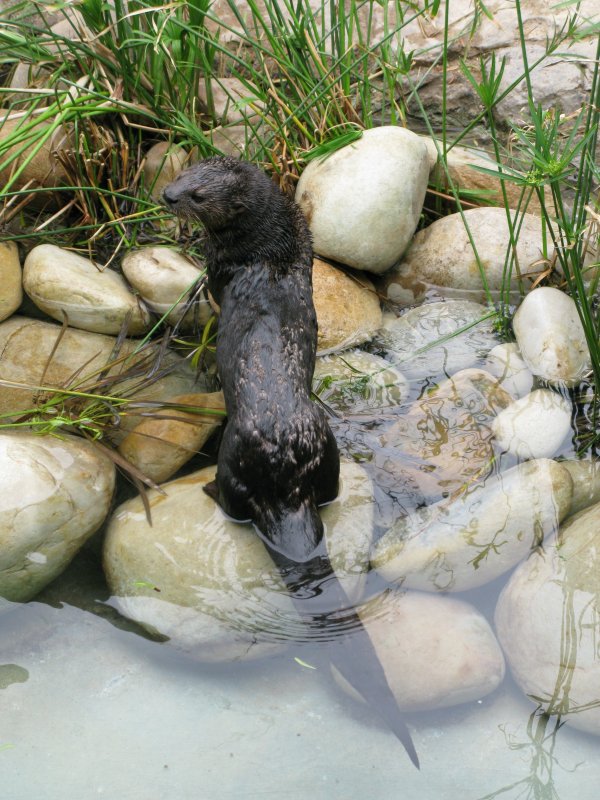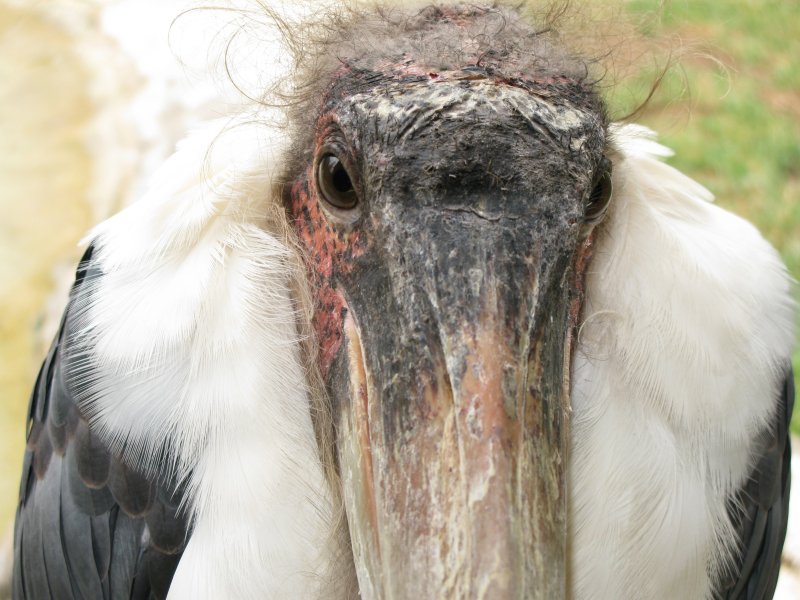 Sometimes called "The Bush Undertaker" a Maribu Stork (or Marabou)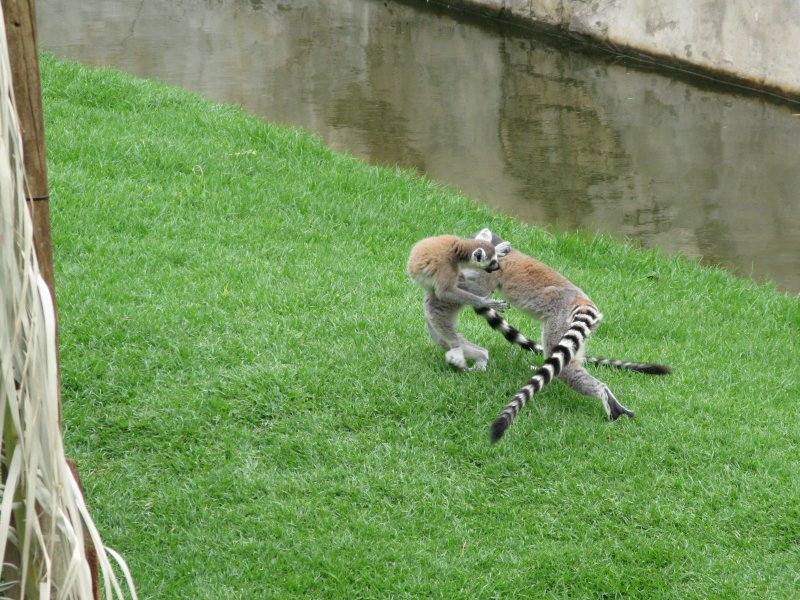 Ringtailed Lemur (not native to SA)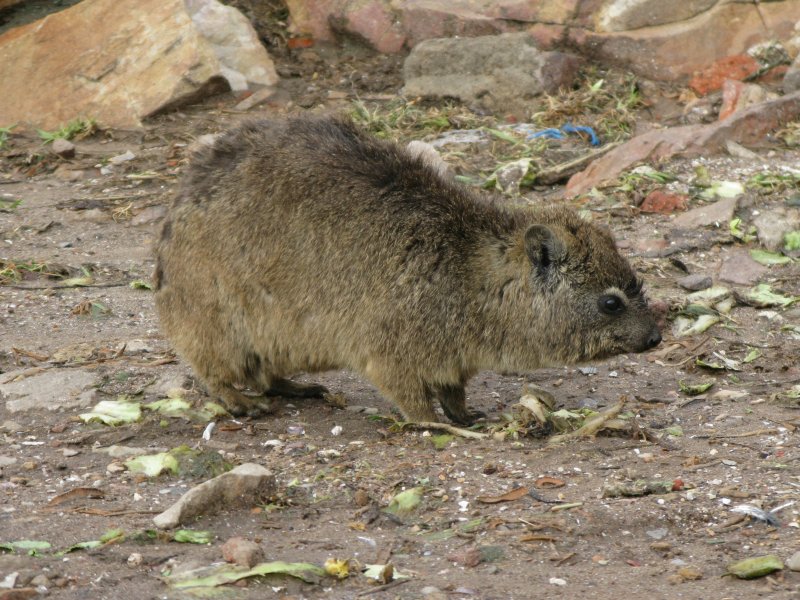 Rock Hirax (Dassie)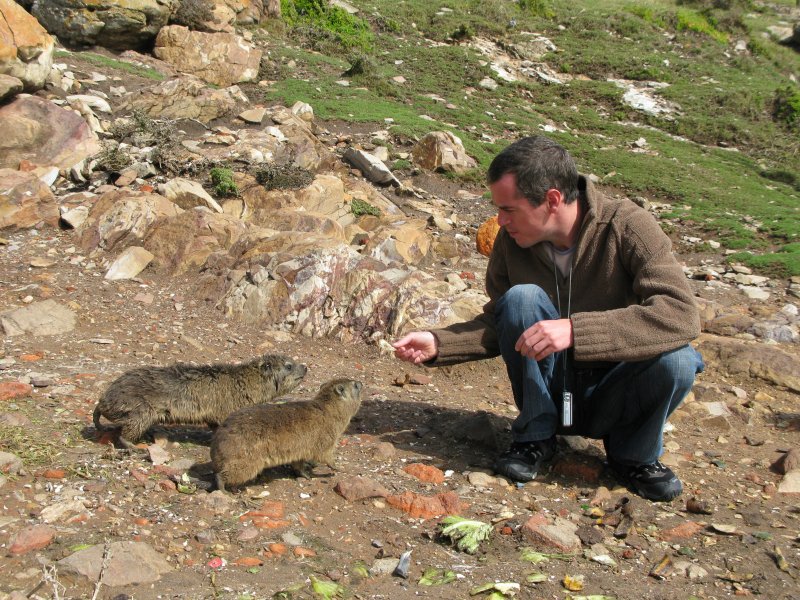 L-R Dassie, Dassie, Tourist.