Caribbean trip by air.
| | | |
| --- | --- | --- |
| Page 1 of 1 | | Caribbean 2010 |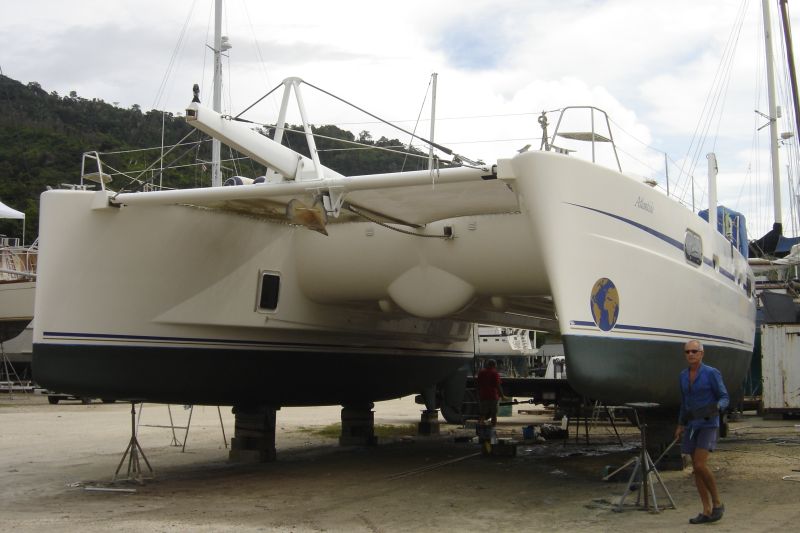 Near the end of 2010 our good friend Leo bought this catamaran which had been lying in Peakes yard Trinidad. As many questions about the state of the vessel remained unanswered, he asked me to travel to Trini with him in order to expedite readying for sea, and get her up to Martinique where the new rig was waiting....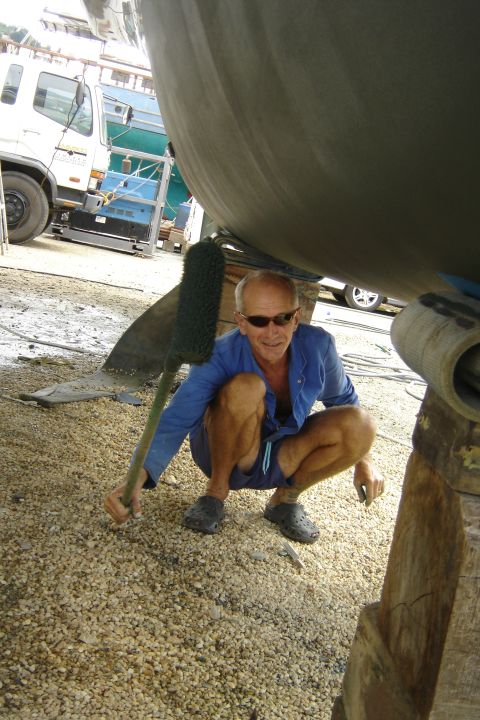 ..of course one of the last important jobs before splashing is the inevitable application of Anti Fouling.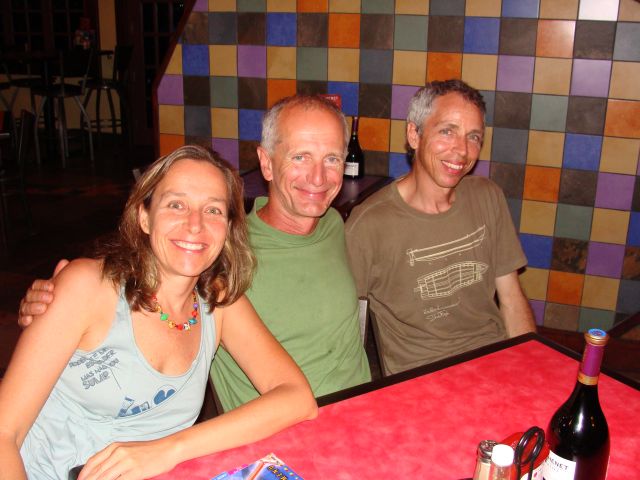 It was wonderful to be in Trini again, and I saw so many old friends there. Peter Peake, Nicholas Gomes, the "Lady carpenter" Cheri, Nils from Budget Rigging, of course Didier of Sails Restaurant (and anything else) the list goes on. The highlight though was popping in to a parts store in Coral Cove marina, and hearing a familiar voice, it was Cid, an old friend, I snuck up behind him and surprised him, later I hid as Junia came down the stairs and put my arm around her in a very familar way, she responded with shock and surprise, and then recognized me. That night we had supper together at "Zansibar" formerly "The Bight" at Peakes. It was the best thing to see them again!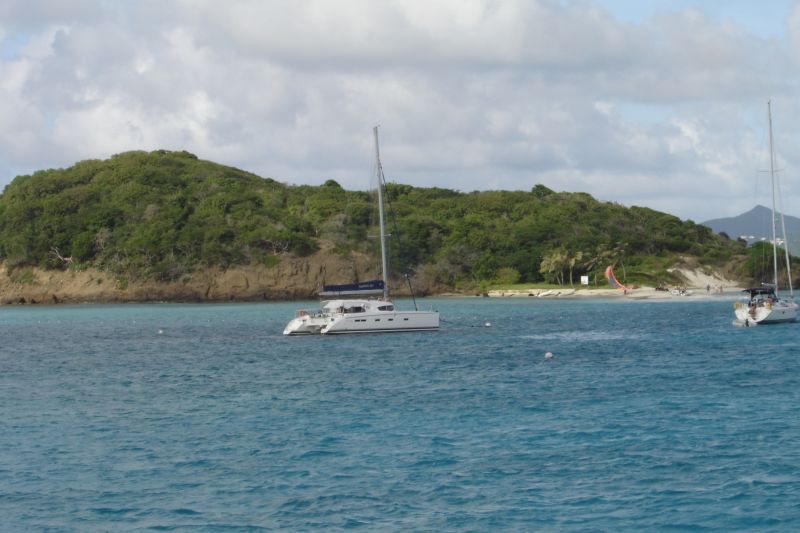 We stopped at Tobago Cays for a rest on the way up, here Baradal island, scene of many swims for old Jack.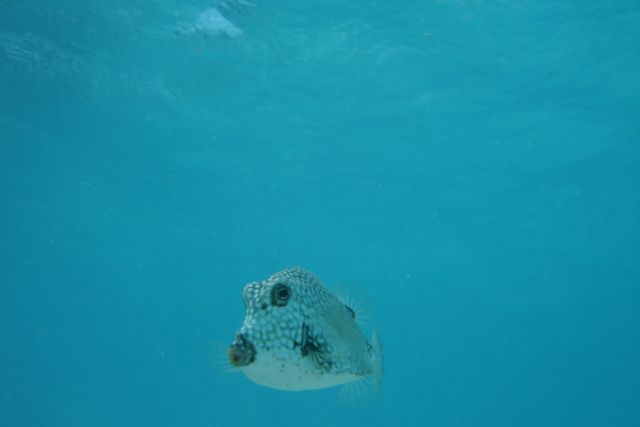 and the friendly fishies of the tobago cays.