St Martin, rest and repair.
| | | |
| --- | --- | --- |
| Page 1 of 1 | | 20 Jan to 22 Feb |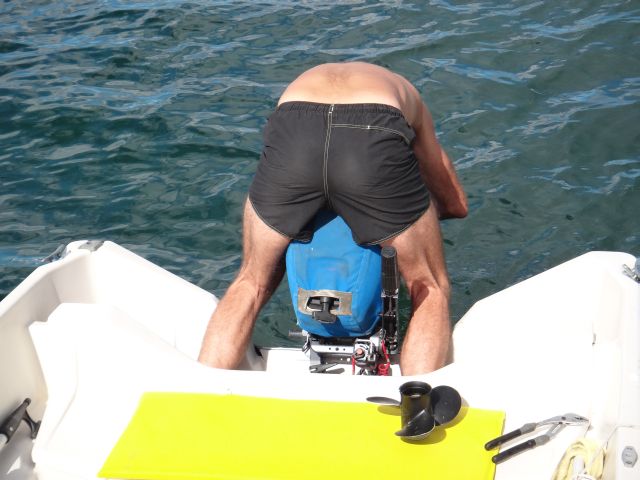 Changing the outboard prop to one with less pitch to carry the four people that make up Gilanas crew.
Self portrait by Stephen on a dinghy trip somewhere.
I managed to beg my way into a workshop to carry out the boom repair. Here I am welding the new attachment piece to connect the hydraulic kicker to the new beefed-up connection point on the boom.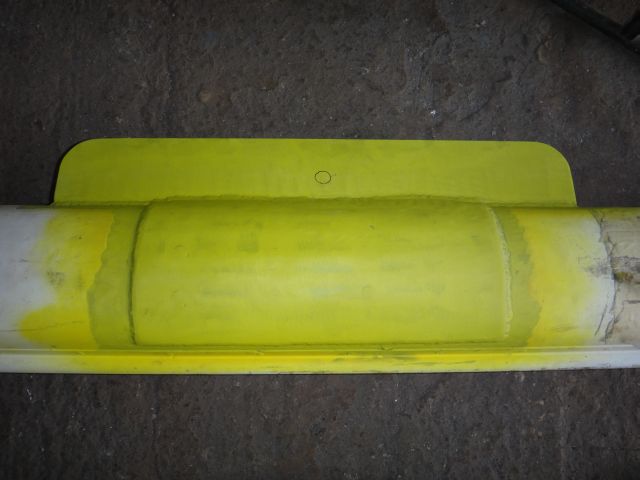 The crack was welded up, then a 4mm thick cover strip placed on both sides and plug-welded as well as all round the edges. The track in the bottom of the boom was ground out to accept a 25mm thick aluminium bar welded into place. After grinding I sprayed with Zinc Chromate primer.
Discussing the attachment options and taking measurements for the kicker to attach.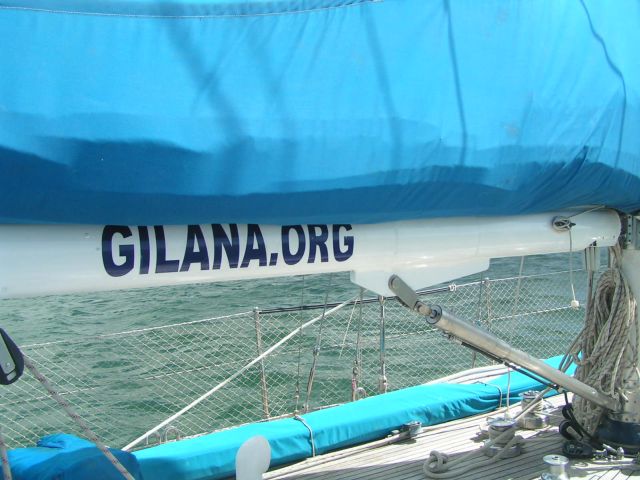 The result is a much stronger design than before.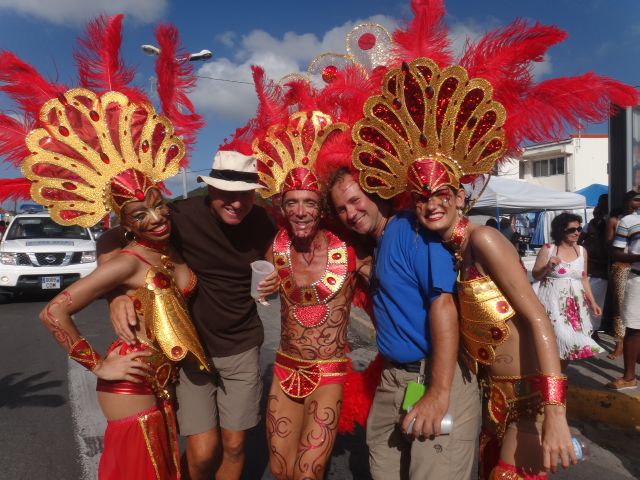 Stephen and Natasha took the dinghy to visit carnaval. Here a friend Gavin and he pose with some delightful examples of gaiety.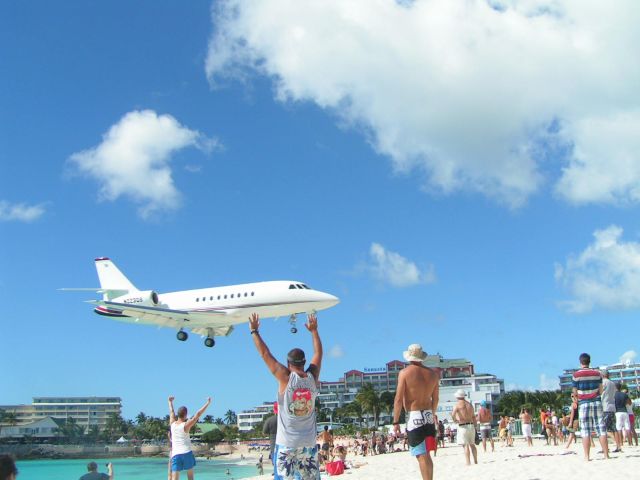 No visit to St Martin is complete without a pilgrimage to Maho Beach to touch the planes as they arrive.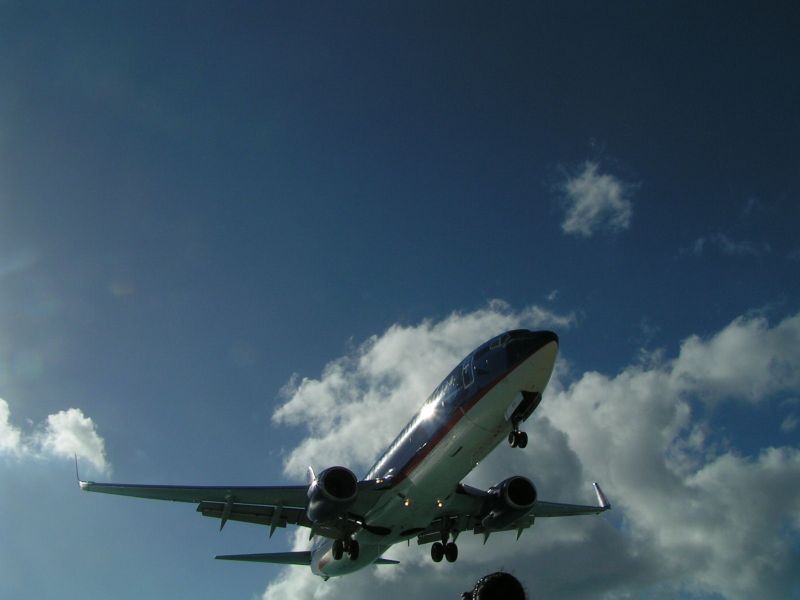 I will never cease to be excited by this experience.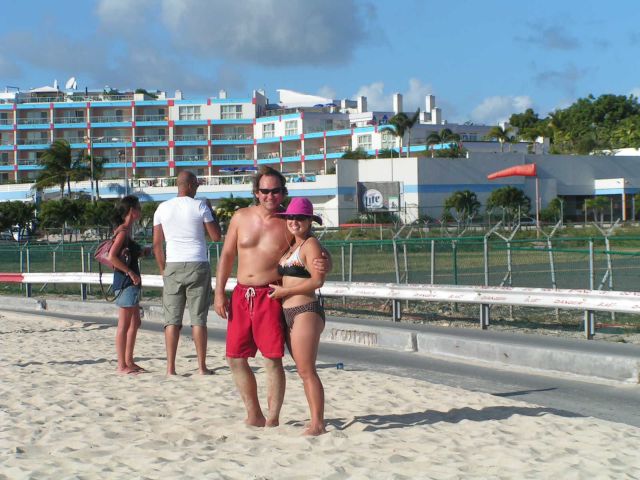 Stephen and Natasha, sharing the cruising life with us for a while.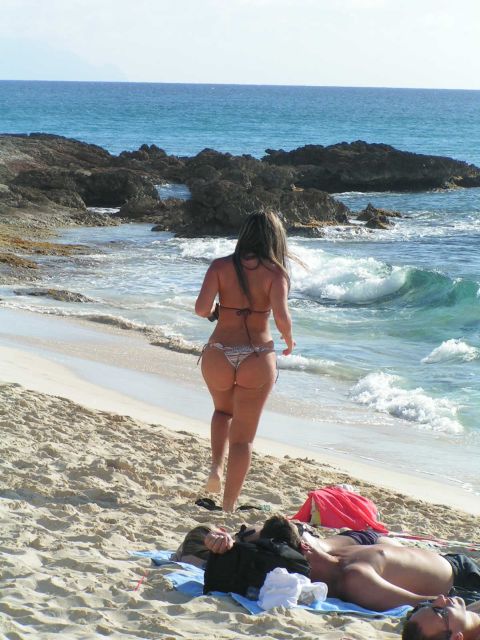 Um..how did that get in here?!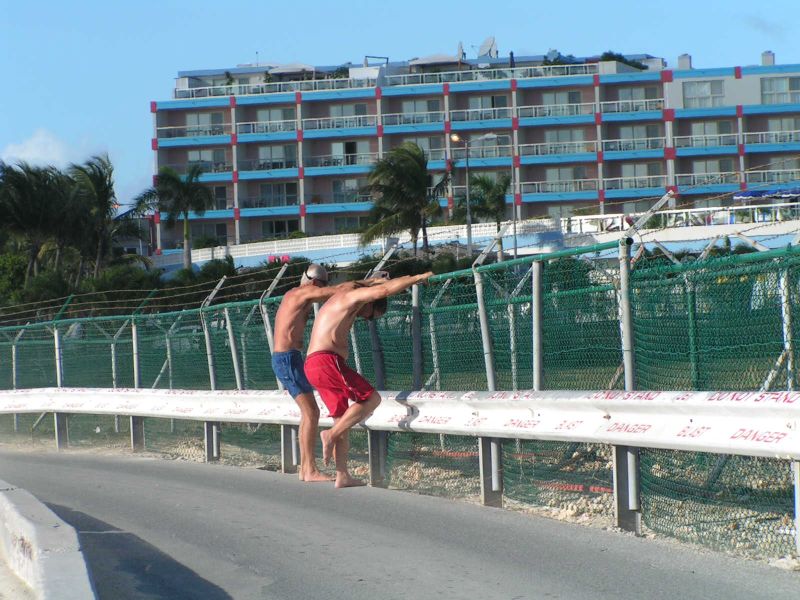 Stephen and I getting blown by a 767.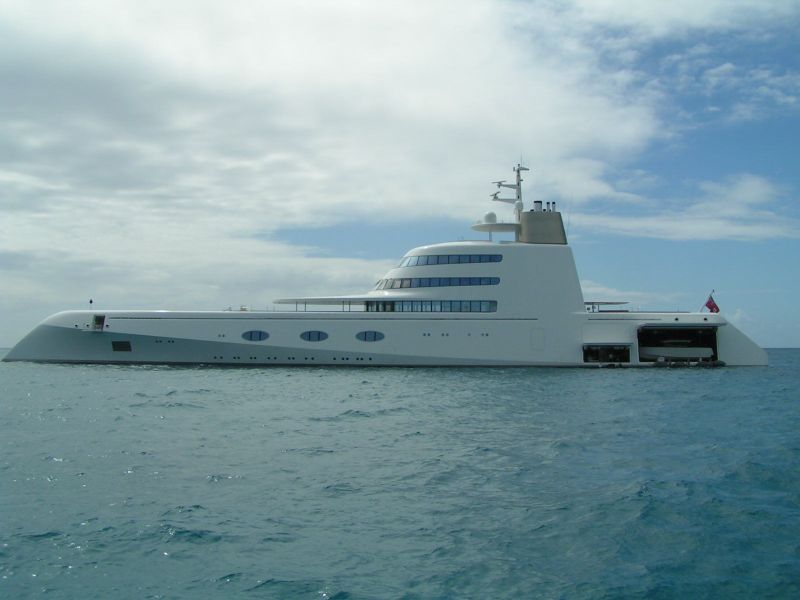 As we left the Simpson Bay Bridge, Liz's ex employer was there. We have seen more of "A" since Liz left her than while she was on board.