San Andres, Colombia
| | | |
| --- | --- | --- |
| Page 1 of 1 | | 6 April to 27 September |
......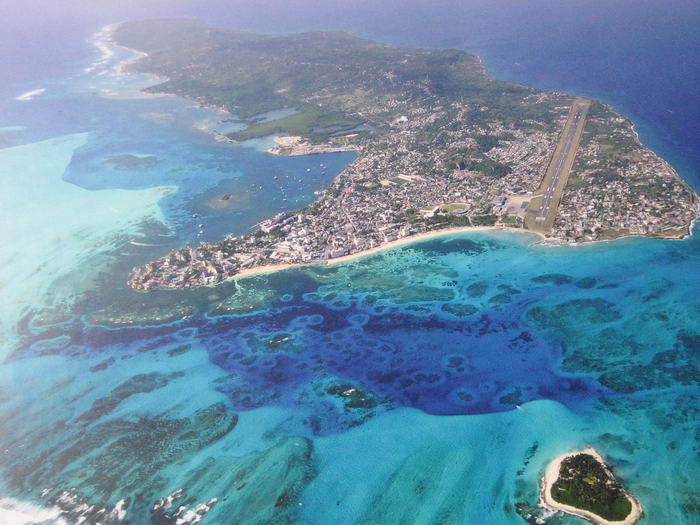 Aerial view looking Southwest. (Downloaded off internet, unknown credits)
We rented a scooter and did a trip around the island on our 2nd day here. No helmets required, and three or four up is common. A lot of vehicles are the Golf Cart style.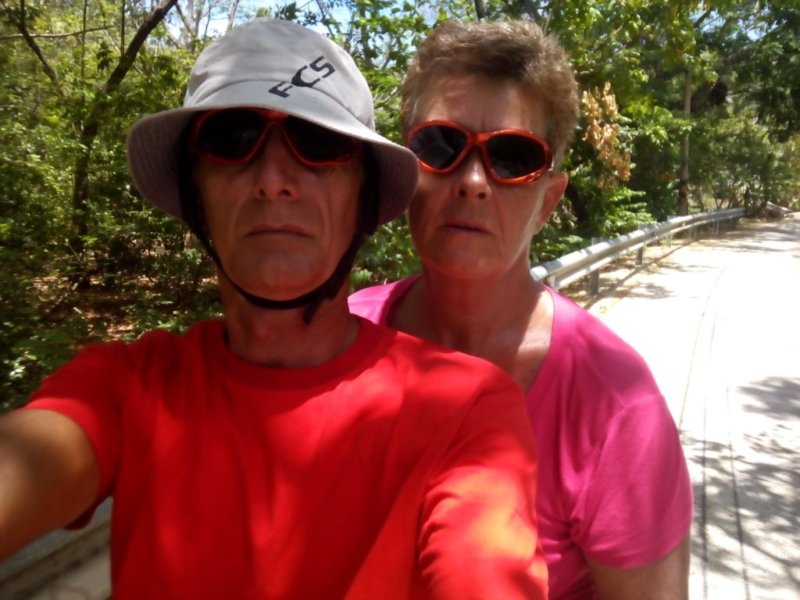 Our first and last Selfie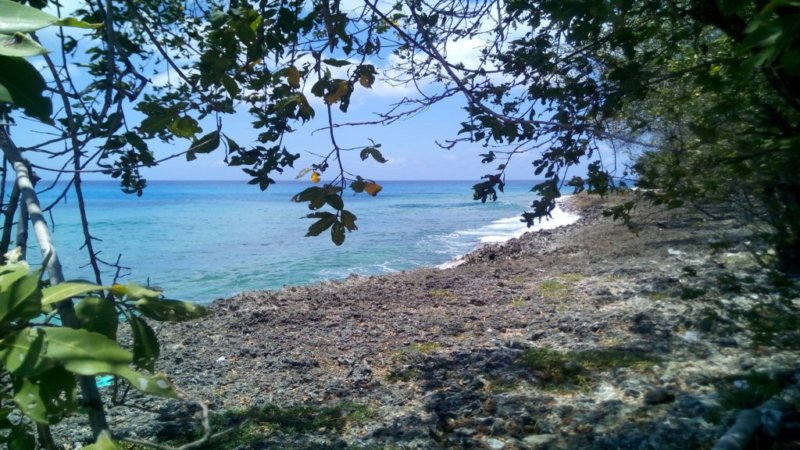 ....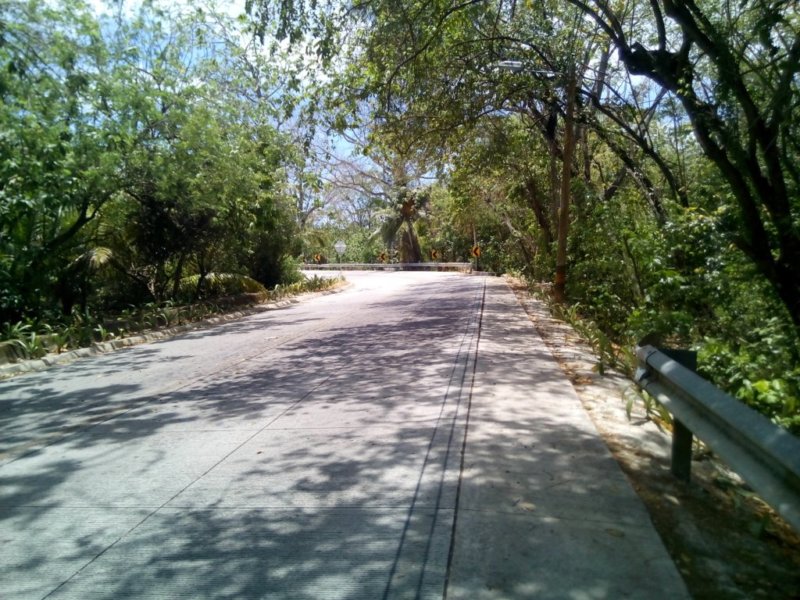 Some views on the West side.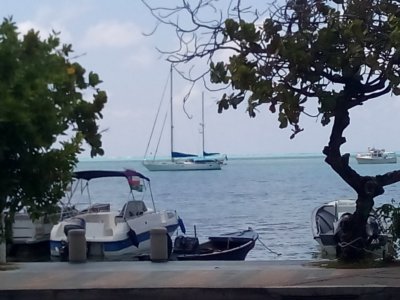 Gilana anchored off the promenade.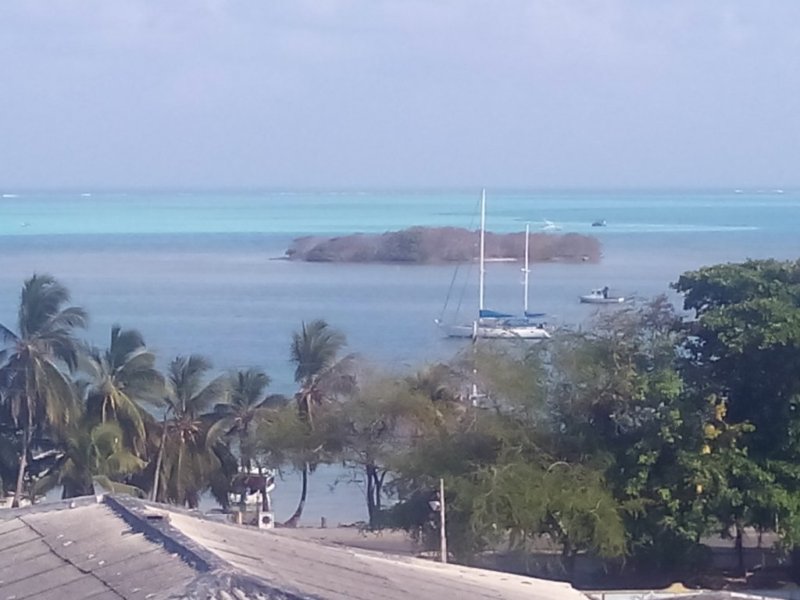 Long distance shot from a balcony in the town.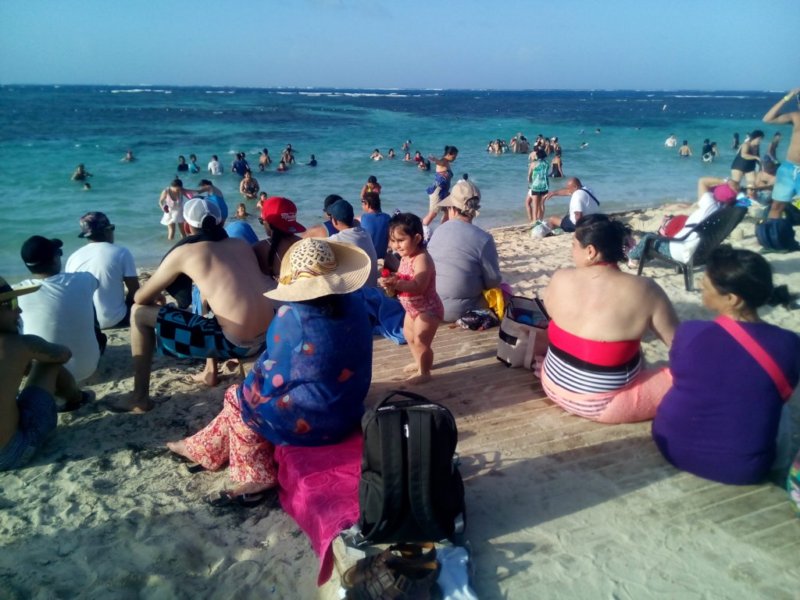 North Beach, where Colombians come to party.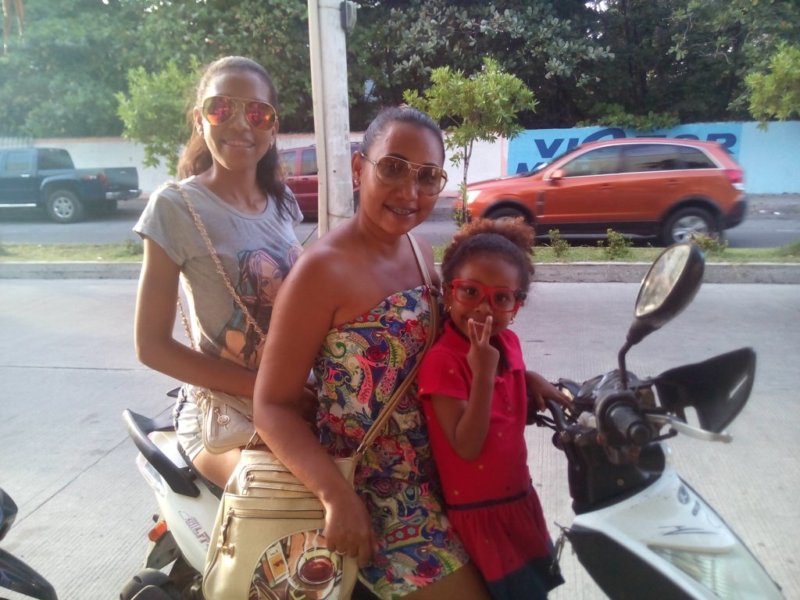 ......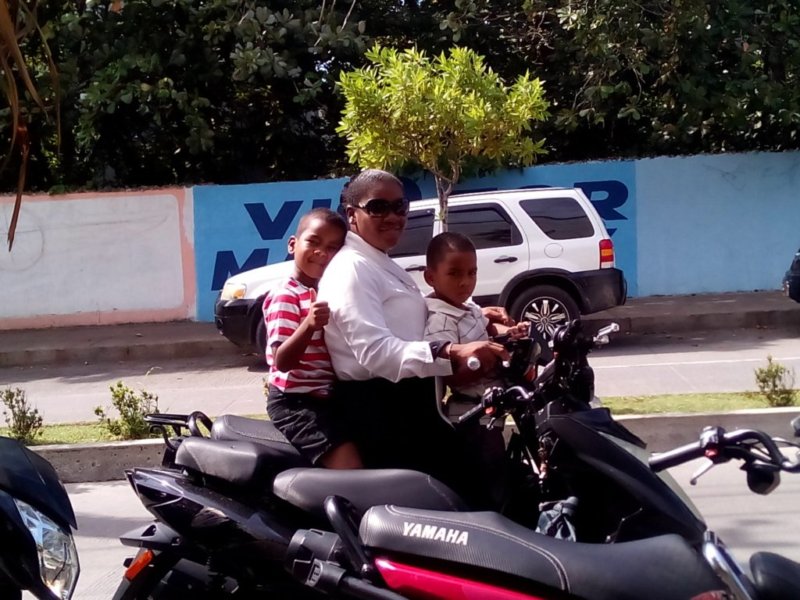 Three peeps on a bike, completely normal here. The kids here grow up on bikes. We saw a woman once breastfeeding while she buzzed along.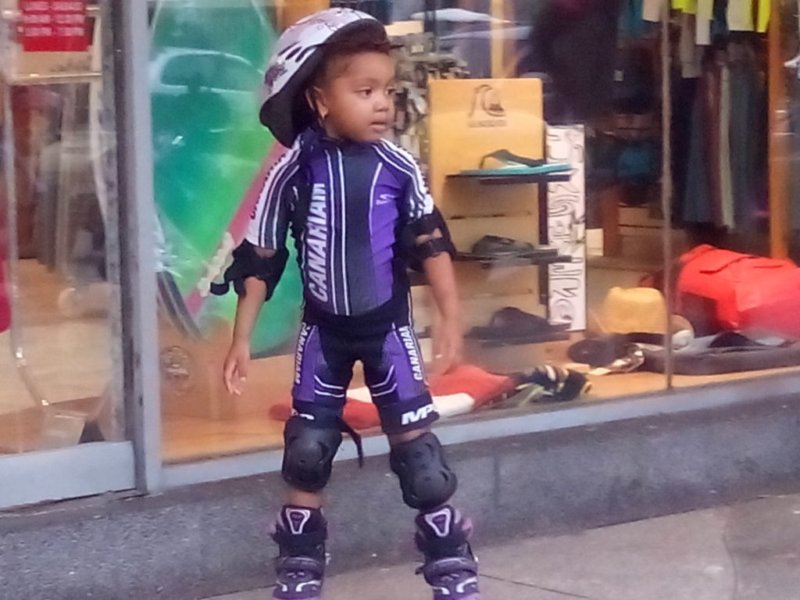 This litte girl came skating by the coffee shop.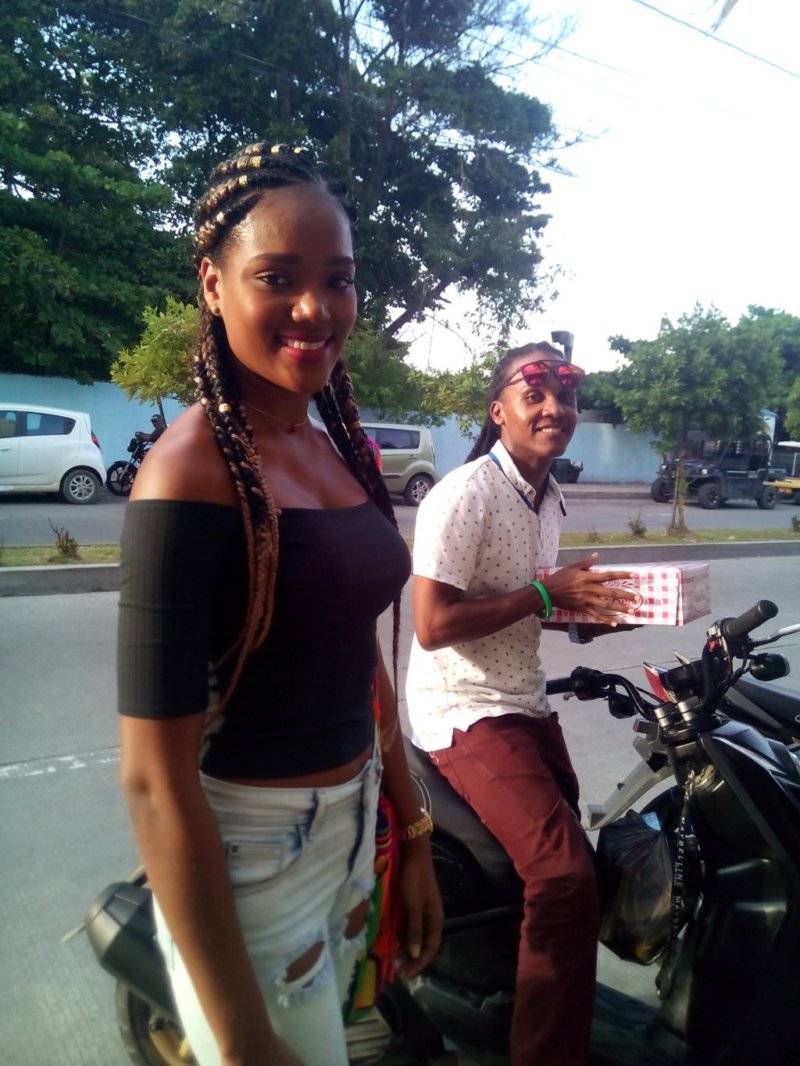 Smiling happy people all around.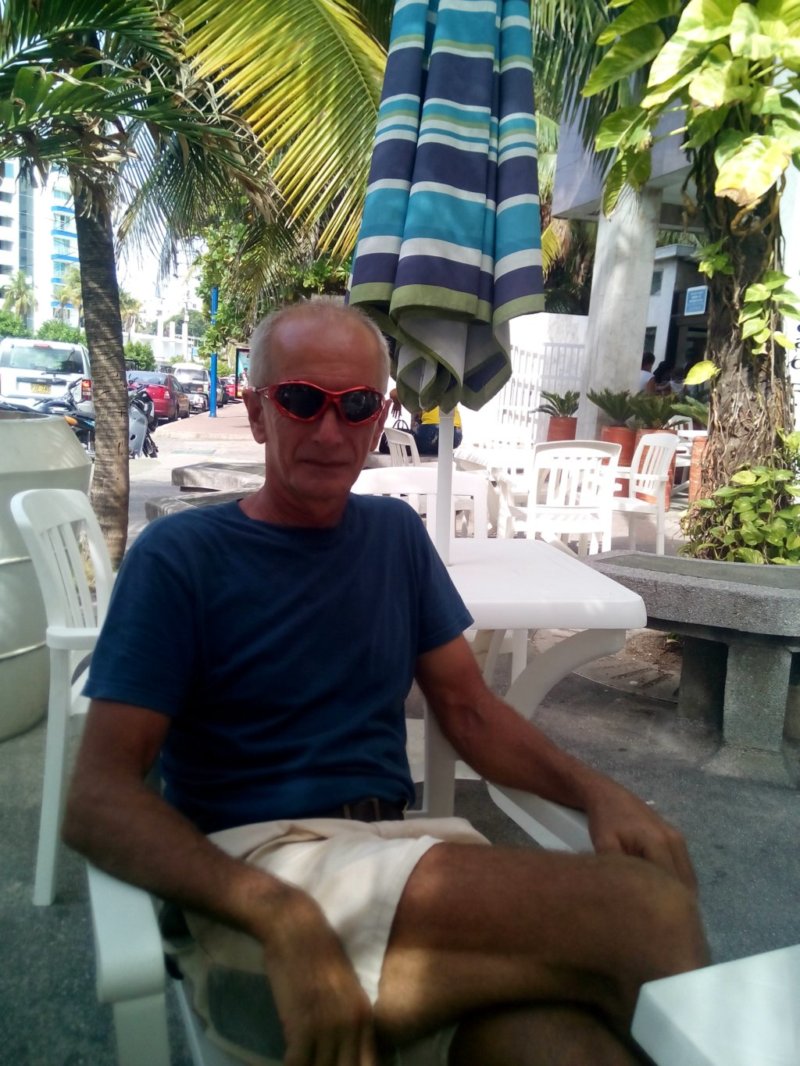 .....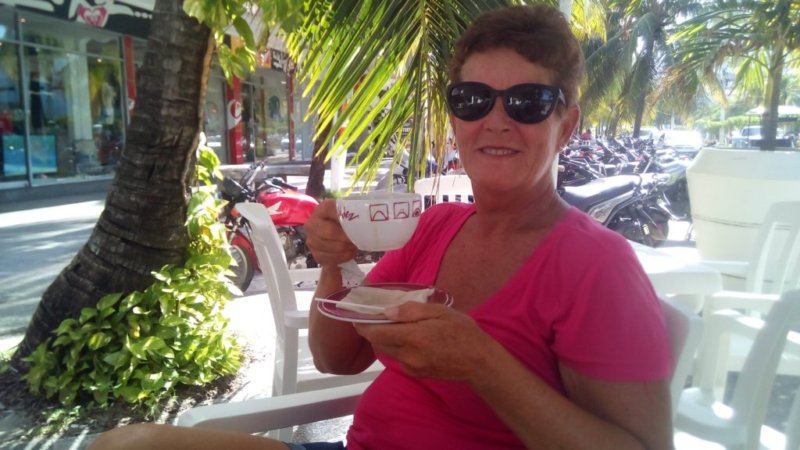 Almost every day we sit and have a coffee at "Bread Fruit" a bakery-deli-coffee shop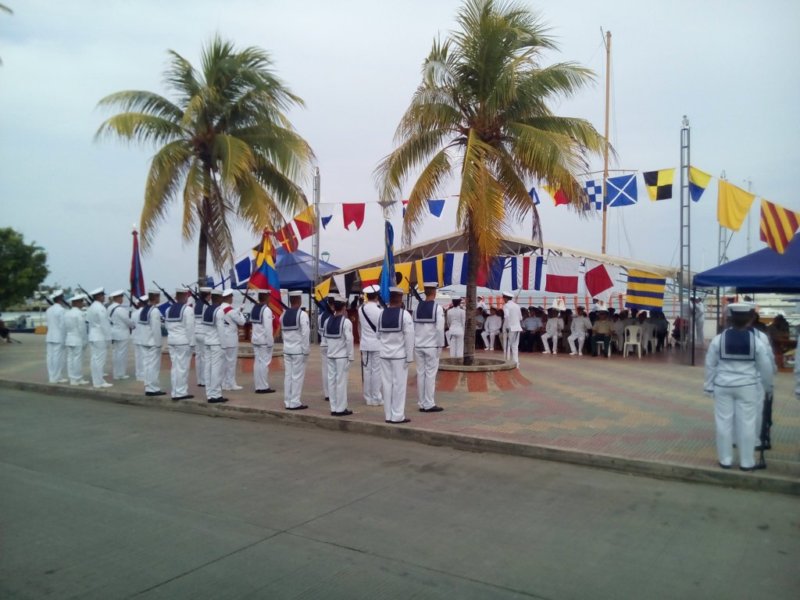 A medal parade, Gilana anchored behind, the band played a march called "The Liberty Bell" by John Phillip Sousa as we walked past. You might know it as "The Monty Python Theme". We could not stop smiling as we marched past in a silly way.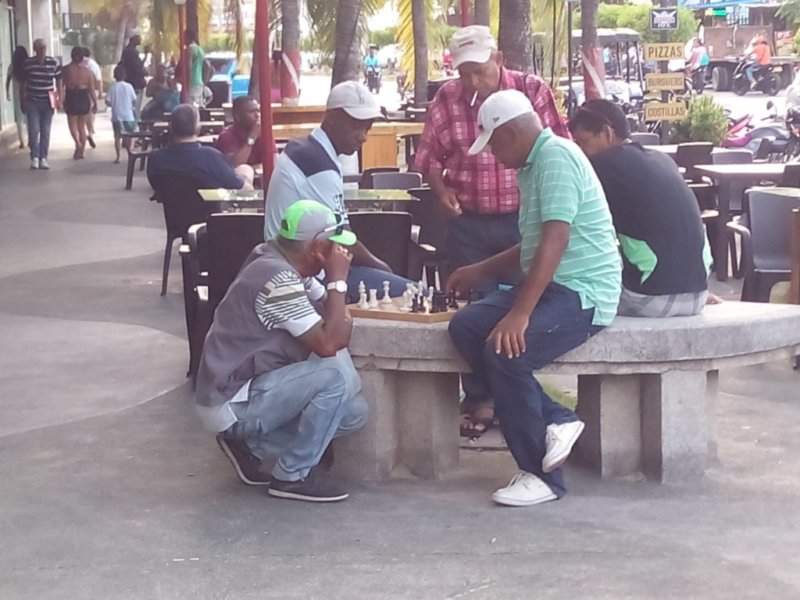 Locals, "Islenos" playing board games...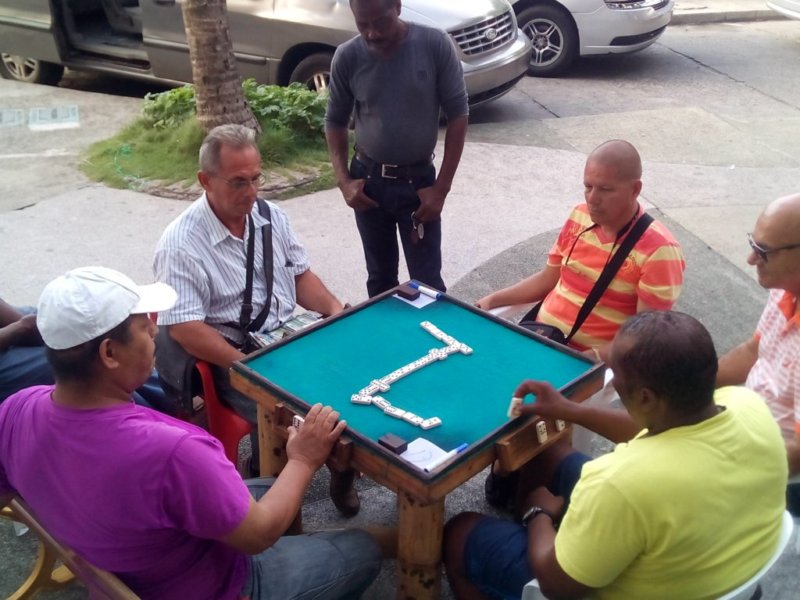 ...and while they do that...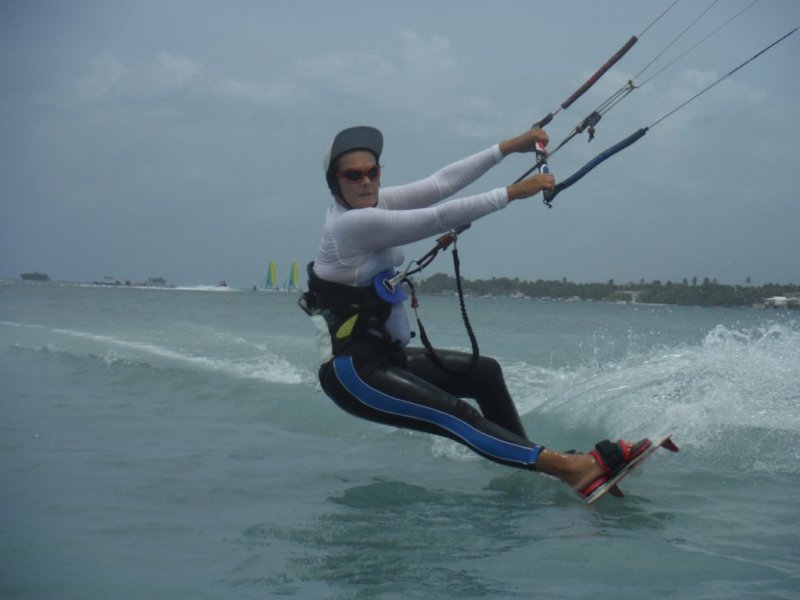 ...the foreigners go KITING!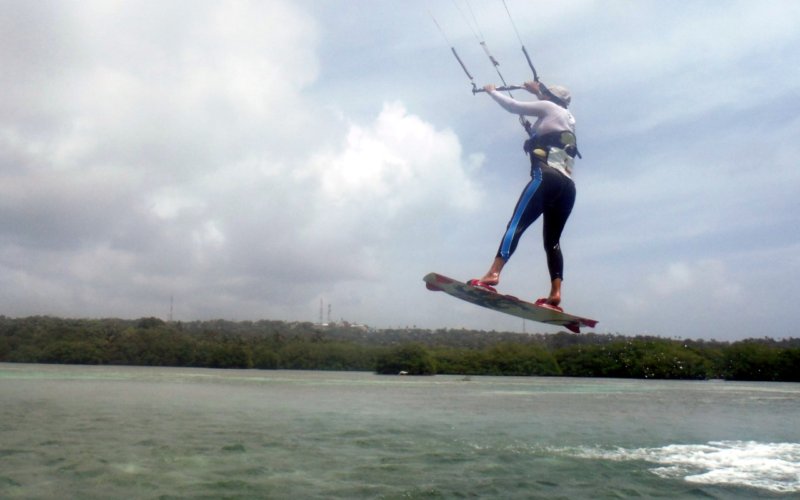 Laura started learning to jump here.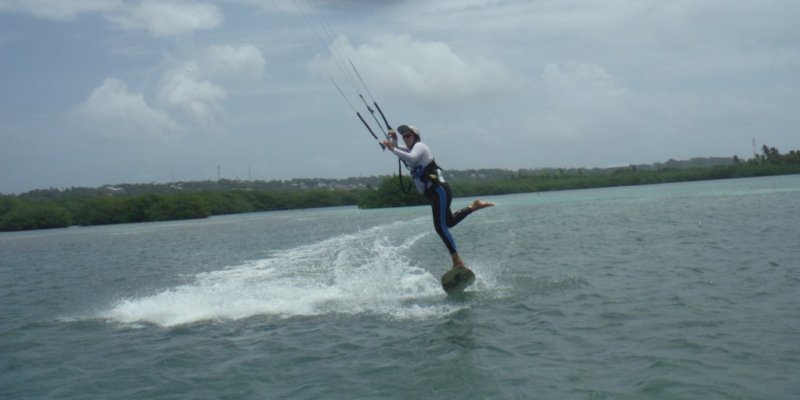 Sometimes doing Ballet...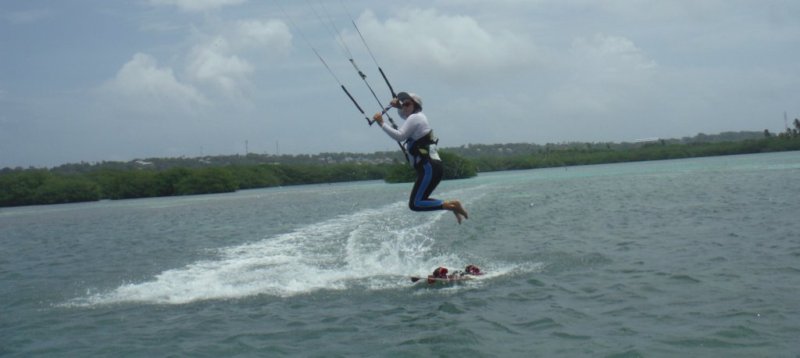 ...and sometimes leaving the board behind.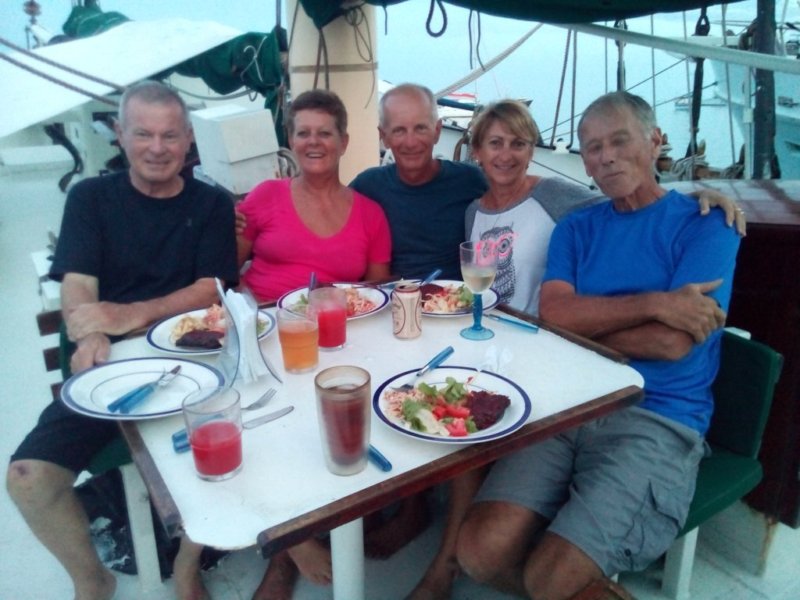 We made some good friends here, David, Sue and Bill.