Pico (Azores)
38° 32 N 028° 12 W

21 July 2002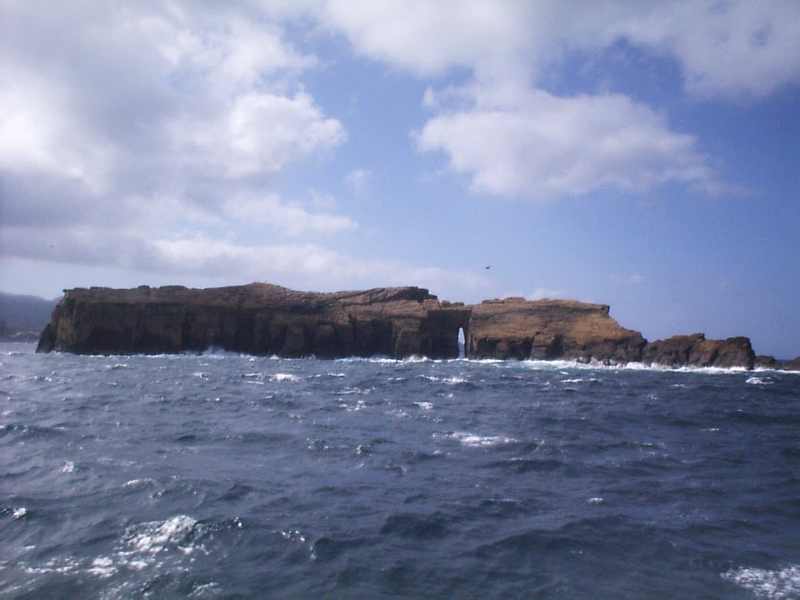 We caught the ferry to Pico the closest neighbour to Faial. Unfortunately not enough photos were taken of this stop. We also met and visited a few times with friends from Cape Town, Graeme and Odette Brown. We used to be very close friends with his brother Steve, until our paths diverged through distance and time. These rocks just off the harbour in Pico were quite dramatic.
Liz and Judith Sher (Another Capetonian) duck down, we found we had missed the one bus that day, so we hitched a ride in the truck on the left, the driver turned out to be the local surveyor and was an interesting tour guide.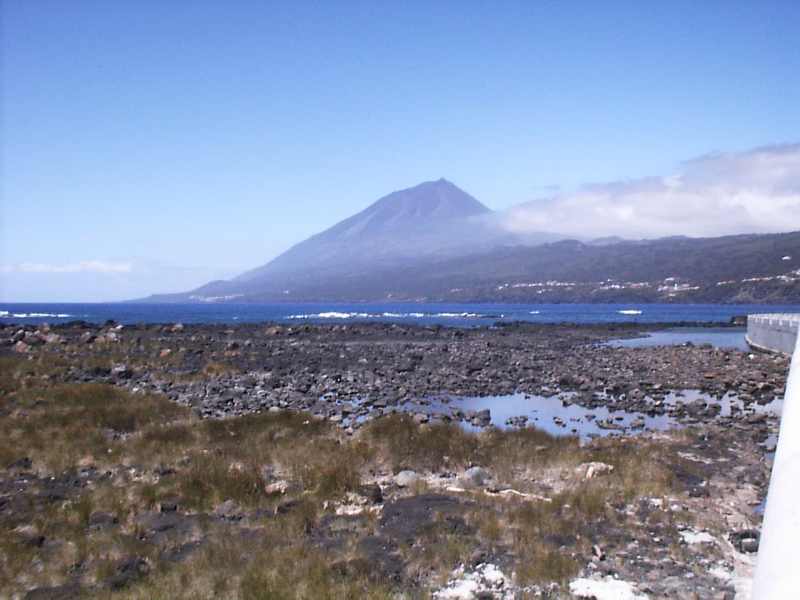 The famous volcano that gave Pico its name, this shot from Velas, an old whaling town on the south of the island, shows it extending well past the clouds to rise nearly 2400m into the sky.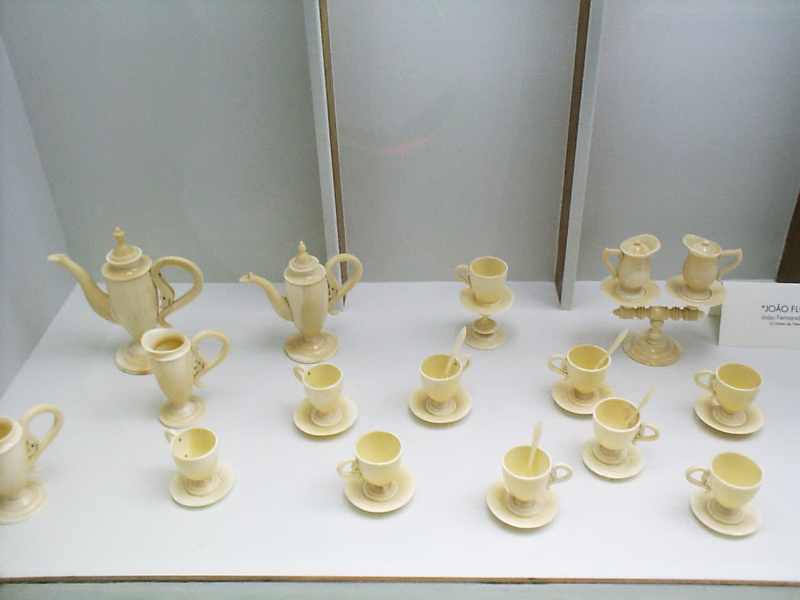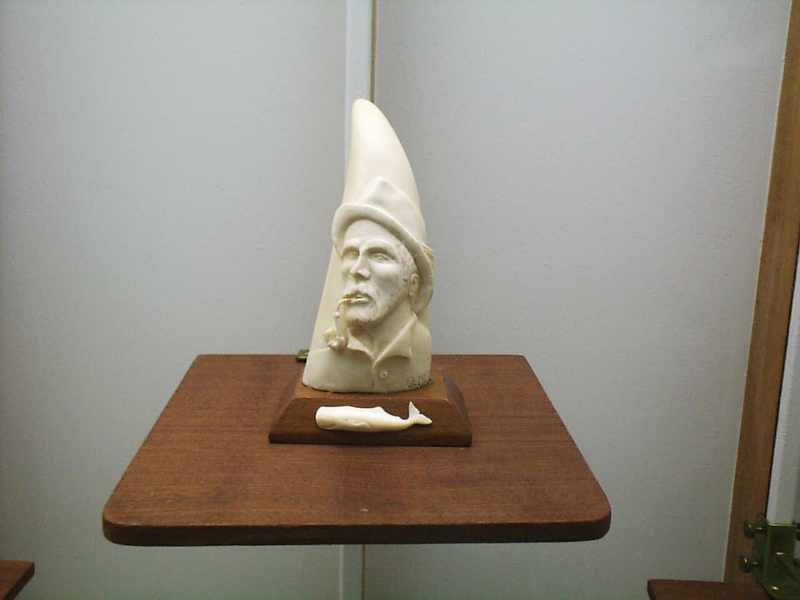 The ancient art of Scrimshaw once again, this time a complete coffee set, and the ancient mariner, a self prtrait of the artist.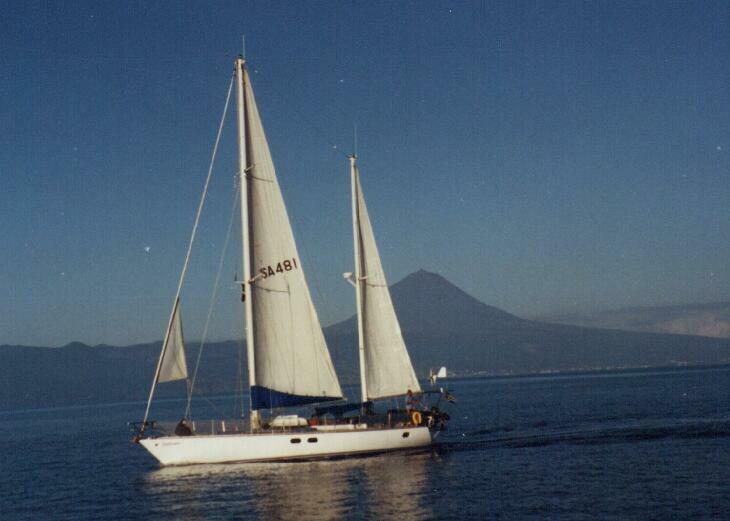 Pico, in the background as Gilana glides past. (Thanks to catamaran "PAWS" for the photo)