Sao Jorge (Azores)
38° 40 N 028° 12 W

23 July 2002 - 25 July 2002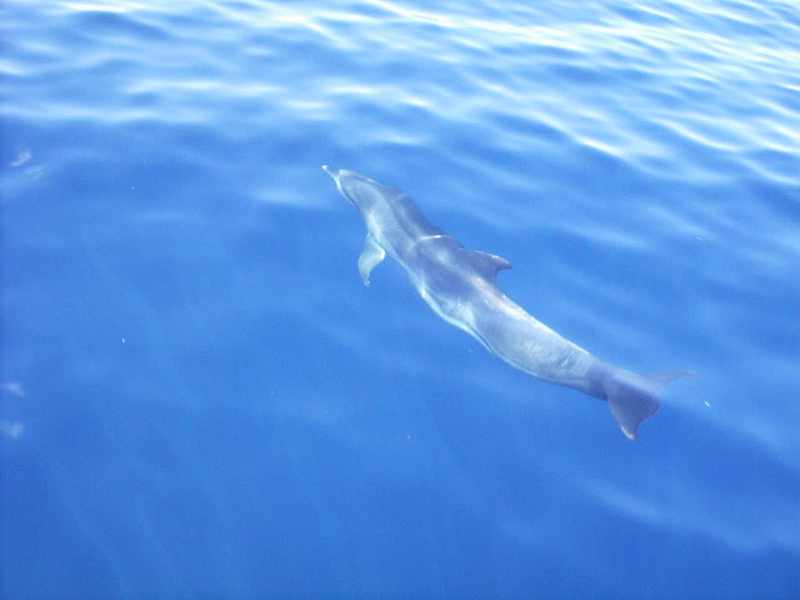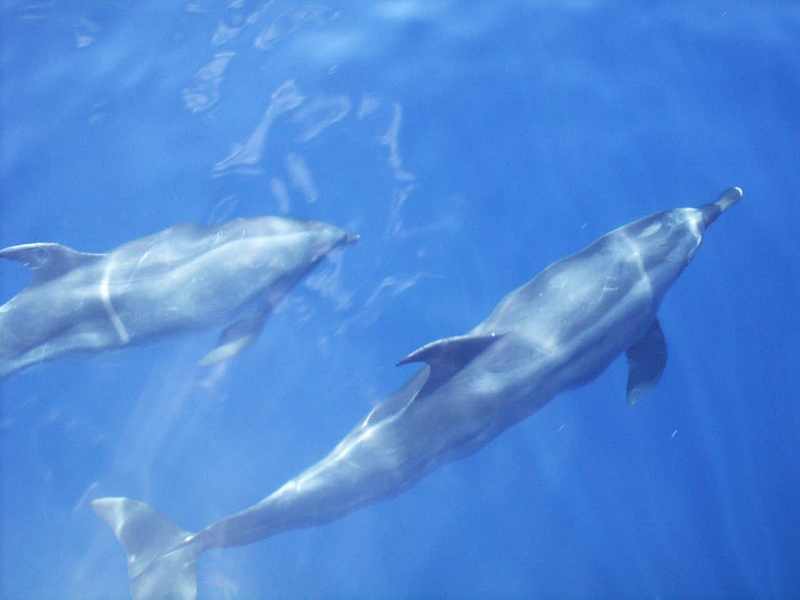 Always an emotional moment on board Gilana is when Dolphin grace us with their presence. These inspiring animals never fail to cheer us up.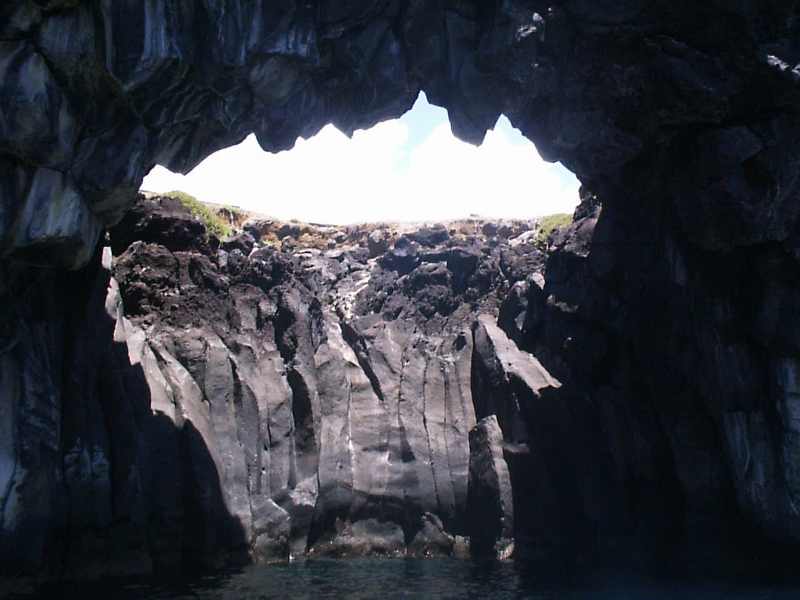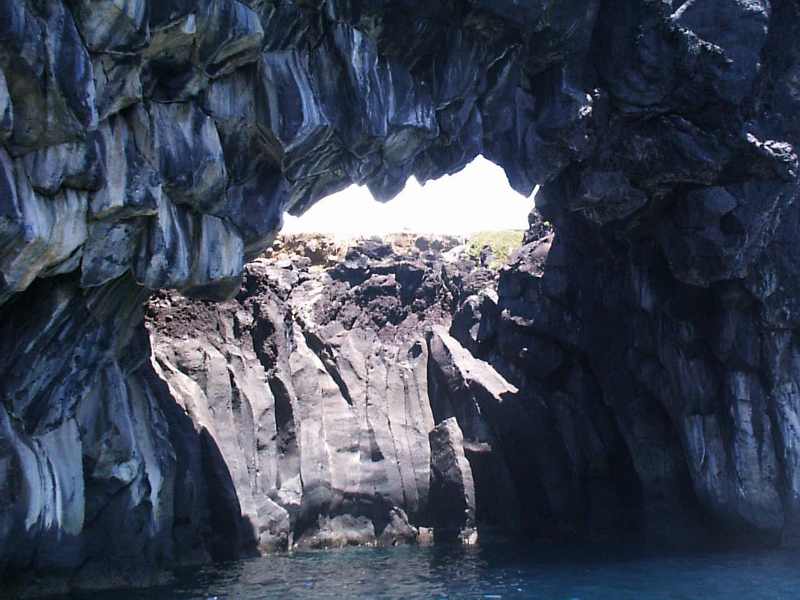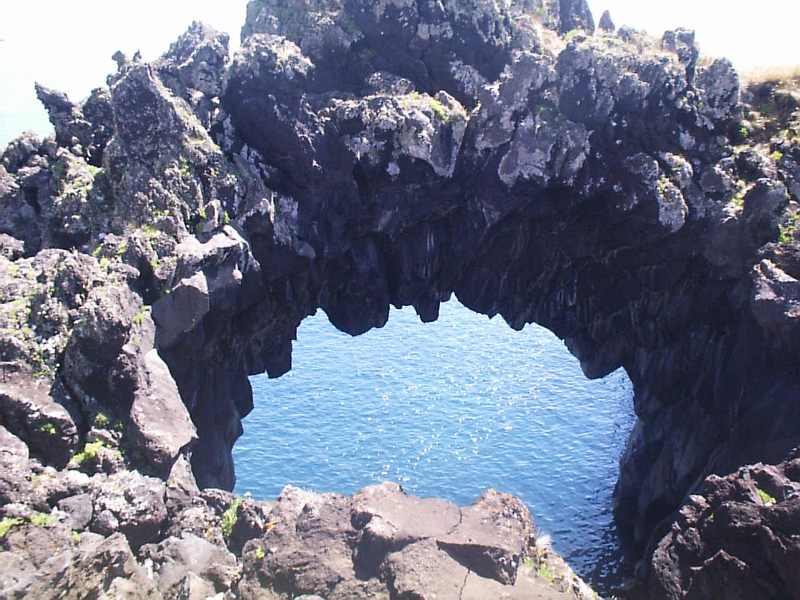 This interesting geological feature is a natural arch supported only by its weight forcing the cracks together. We photographed it from the dinghy and from the cliff. It is located just West of Velas, the main town on Sao Jorge.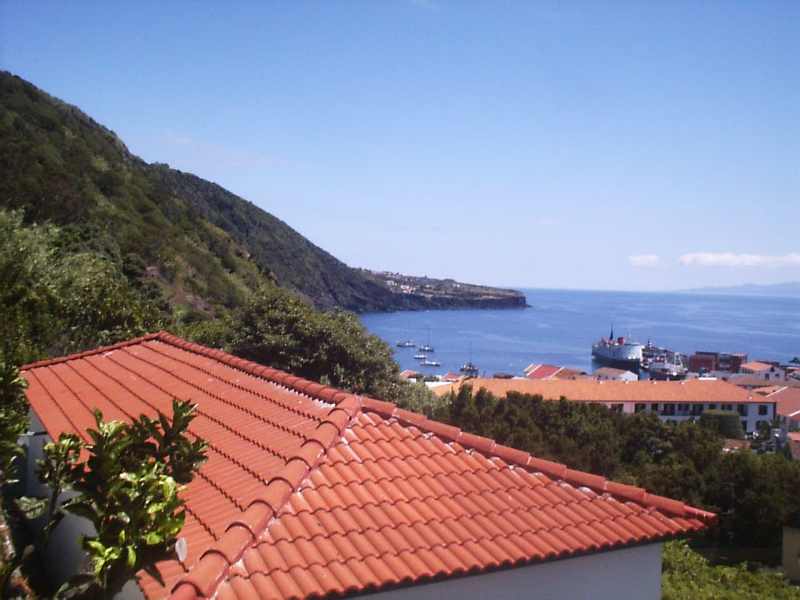 The port of Velas. Gilana is the furthest boat there, just visible, "Overlord" is the closest.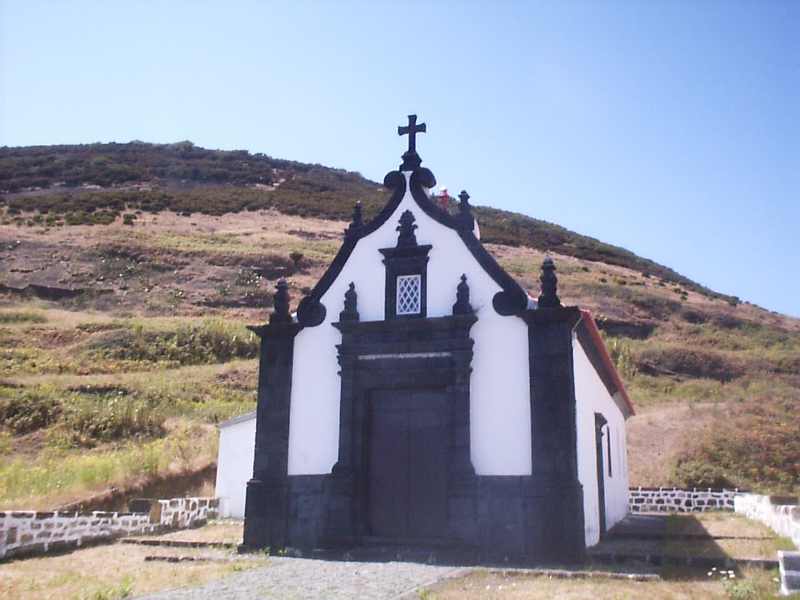 A Chapel above Velas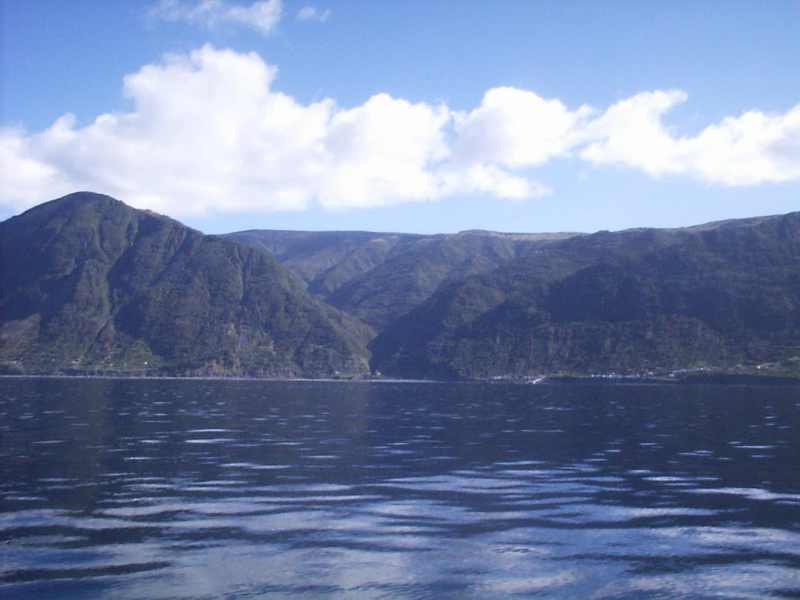 We had a very calm motorsail to Angra do Heroismo on Terceira when we left Sao Jorge