Sao Miguel (Azores)

15 August - 01 September 2002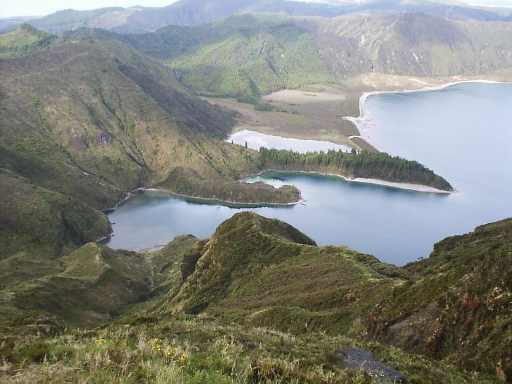 We stopped on a high road to see Lagoa de Fogo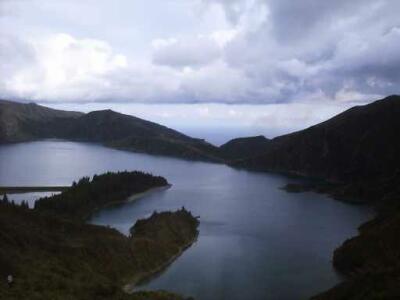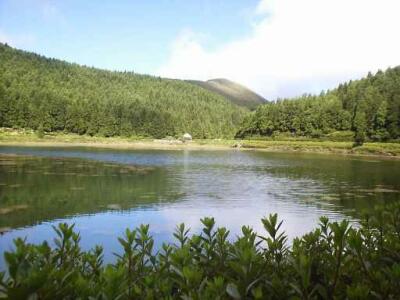 Left. Another view of Lago de Fogo. Right another of the many lakes on our way to Sete Cidades.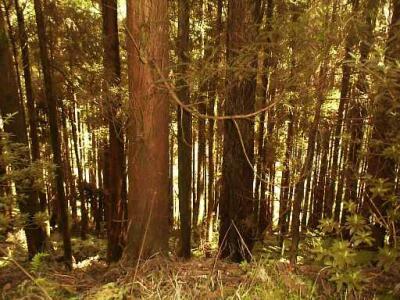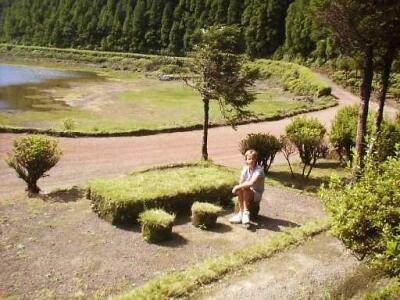 On the left, the forest is thick and there is a sort of peat of compressed moss. The picnic table and stools are carved out of it, and Liz tries for comfort.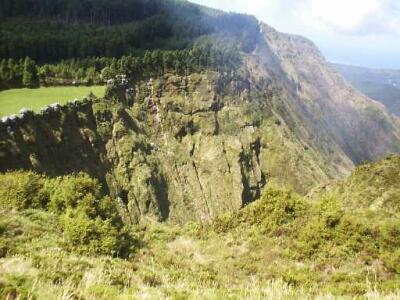 A bit closer to Sete Cidades, we found this aqueduct and posed for a photo. We also found a dirt road near here and were able to take the little car along the ridge of the vocanic crater. We had stunning views from the road.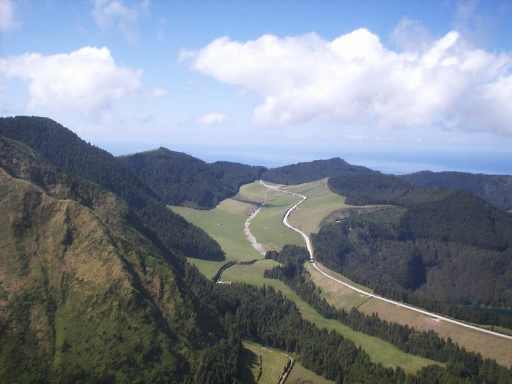 That is the road we should have been on, but we felt adventurous.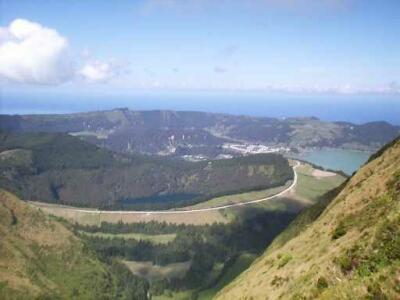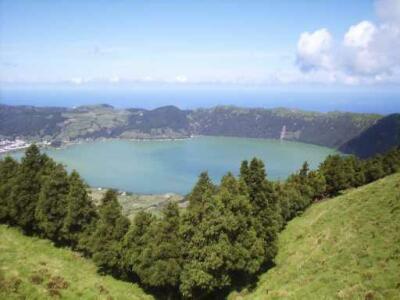 The town of Sete Cidades can just be seen on the left of these two pictures. There are also two lakes there called "Lagoa Verde" and "Lagoa Azul" they are green and blue respectively and although connected to each other, the waters do not mix due to differing chemistry.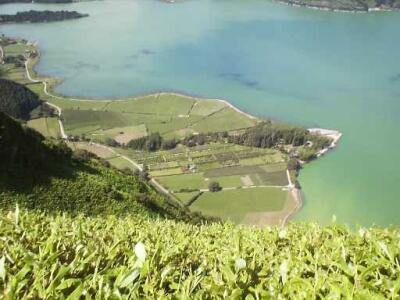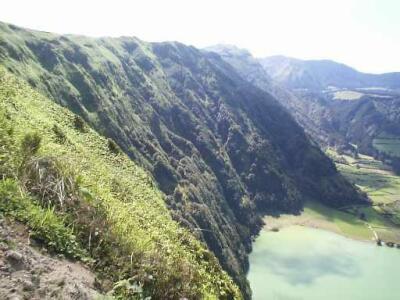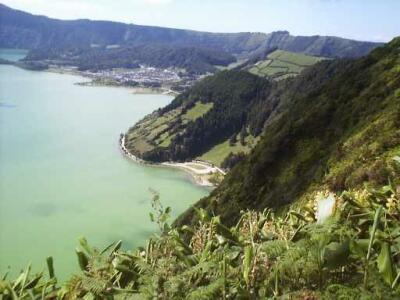 Some more views from the rim, note the steep incline on the left. We drove along the ridge, surprising farmers in tractors tending their herds on the shallower slopes on the outside of the volcano.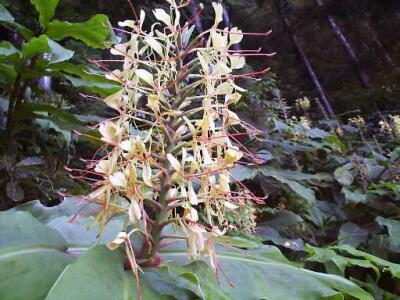 Flora on Sao Miguel.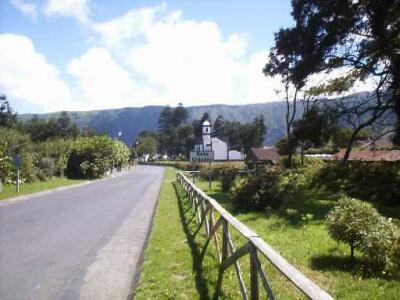 We entered Sete Cidades from the far end after some tricky driving down steep rocky roads.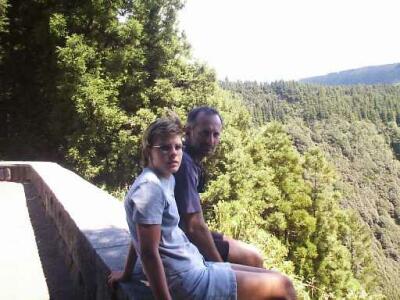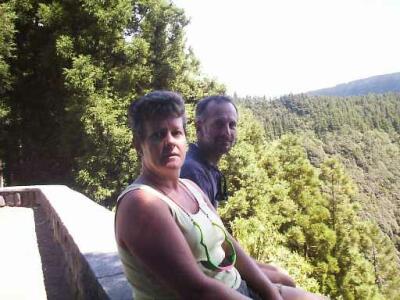 Here Laura, Liz and I pose on the rim of a flooded secondary crater, one can only imagine the sound that must have been emitted here as rocks and lava exploded out of the depths of the earth.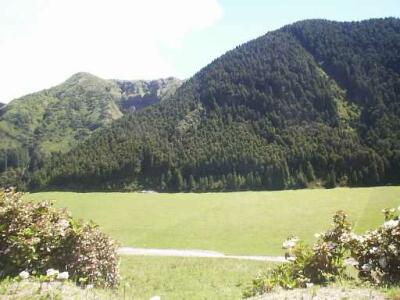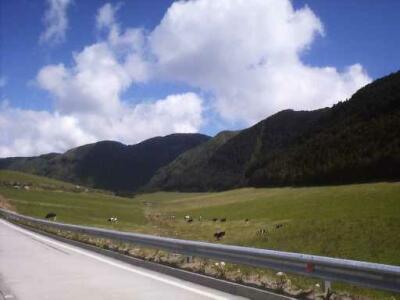 This area, leaving Sete Cidades, reminds me of Switzerland, complete with lots of cows. If you like travel, we strongly suggest you visit this "Garden of Eden" in the North Atlantic Ocean.