Gibraltar
36° 09 N 005° 21 W

07 October - 21 October 2002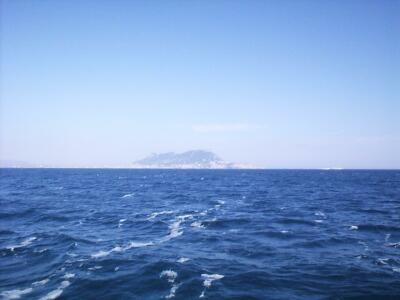 Our first view of this landmark of the ages, "The Rock" as it appeared while we approached throught the straits, with Africa on our right, and Europe on our left.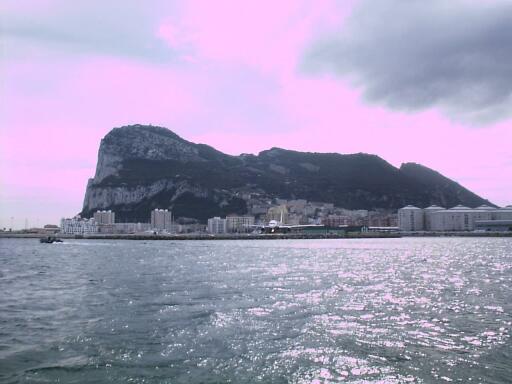 A view of the anchorage in Gibraltar. This view of "The Rock" is taken from our anchorage. There are 30 miles of road inside the island. Its strategic importance is still huge. Note the 757 aircraft at holding point before takeoff. I loved watching the planes come and go and listened to the comms on approach and ground freqs.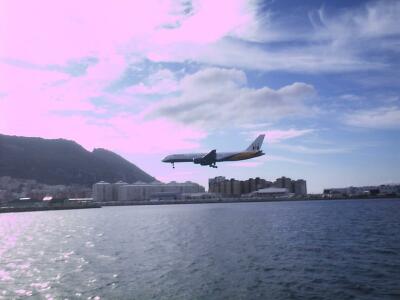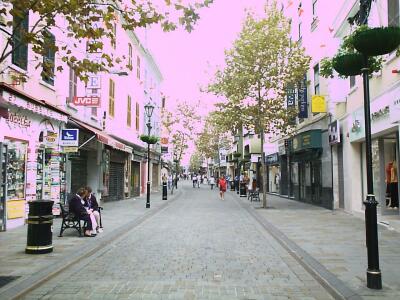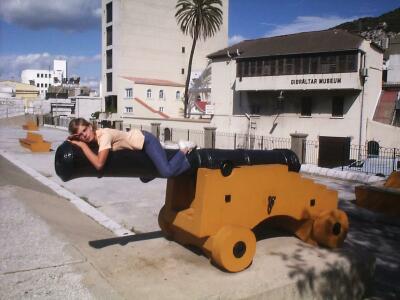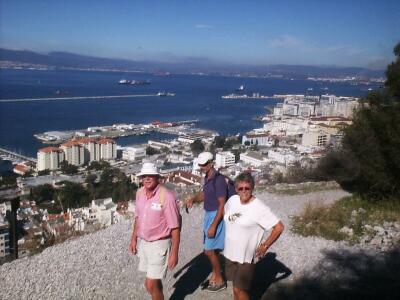 Top Left. An arrival over the anchorage. The main street. Liz always rides cannon. Rob, Selma and Mike on a walk we did to the top and over via the Med. Steps.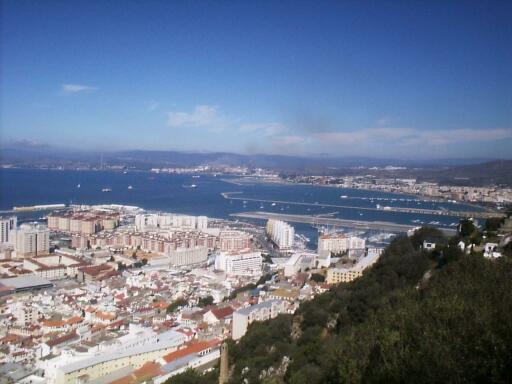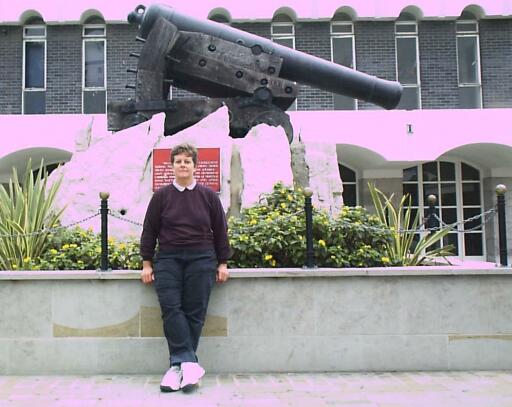 (Left) The anchorage viewed from the top. (Right)Laura poses next to the "Depressing Gun" used during the great seiges, to fire down onto attackers. (Felt like giving it some Prozac)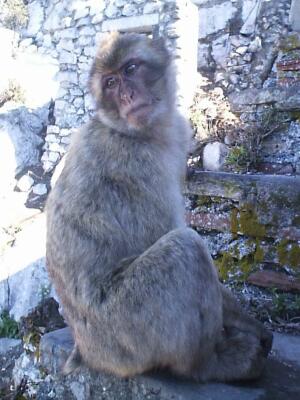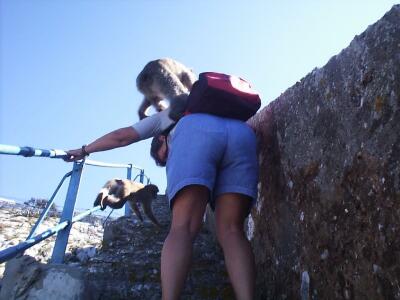 The famous Barbary Apes, are very tame, we met this family on our walk. Thanks to Barb, from "Walkabout" who acted as our tour guide.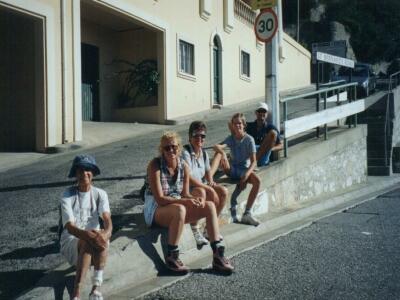 Edna, Barb, Laura, Liz and Mike, resting...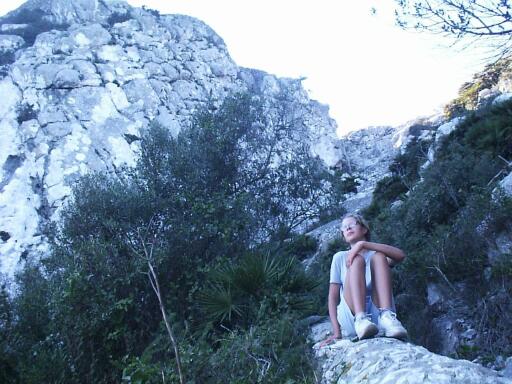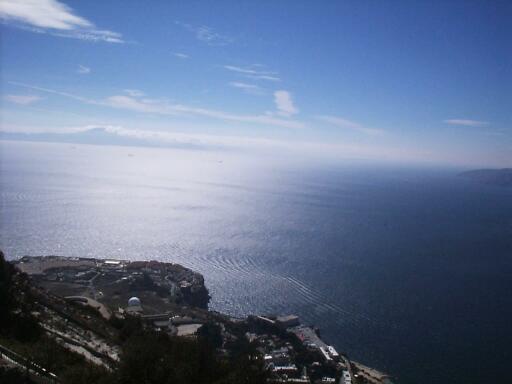 Liz looks wistfully across at Africa, visible in the distance.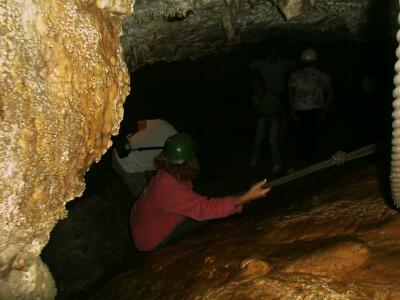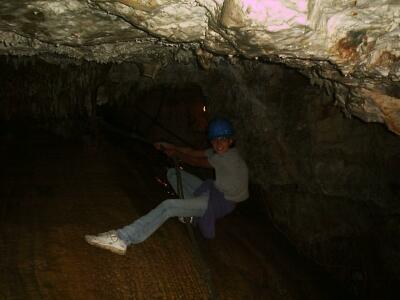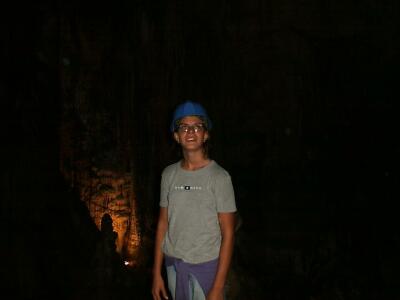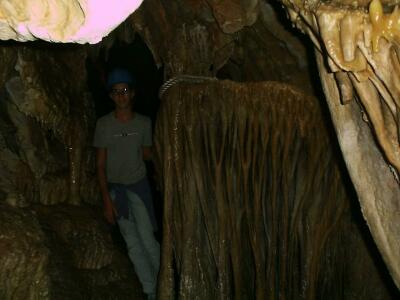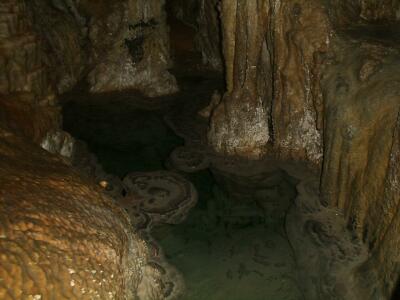 These pictures were taken in Lower St Michaels cave. Many of them did not have sufficient lighting, but the best are here.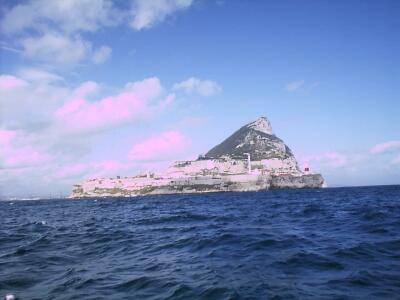 As we left "Gib" we rounded Europa Point, and saw the more familiar profile of "The Rock" on our way to Almerimar, overnight.