Almerimar
("With side trips to Cape Town and Caernarfon")
36° 41 N 002° 47 W

22 October 2002 - 19 May 2003
We found out in the Azores that Almerimar was possibly the best place to spend winter in the Med. We cannot comment on that as we have nothing to compare to. It is, however consistently warmer here than other places and that is a huge factor.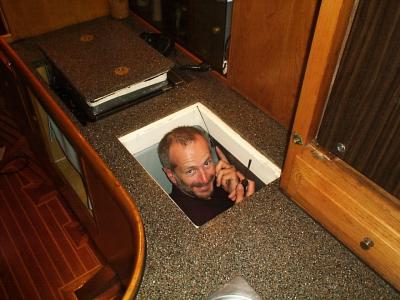 Almerimar is also a place to carry out maintenance. Here I am in the freezer to re-position the thermostat probes, and the phone rang...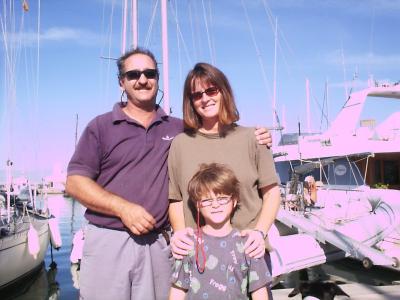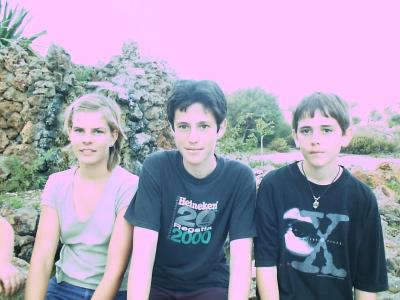 It was also a complete surprise to meet up with old friends. Here Ken and Mary, with their son Dylan, last seen in the Azores, and on the Right Liz, Jamie and Alexi, from Island Dancer, last seen in Grenada click here to see these kids 3 years ago.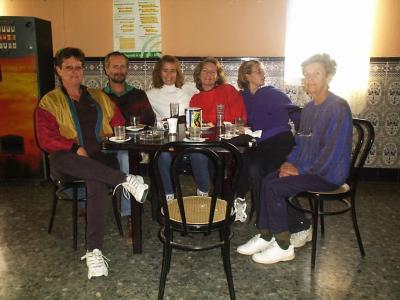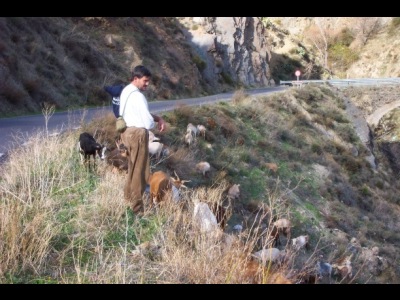 Our dearest and closest friends Kim and Darlene (see Florida and Bahamas2) flew over for a surprise visit. We were so happy to see them! We went for drives in the region and visited the Alhambra in Granada. Here a goat herder tends his flock.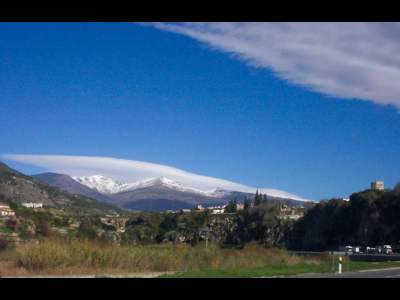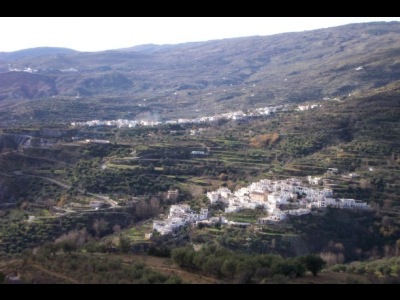 Scenes in the Sierra Nevada on our way to Trevelez.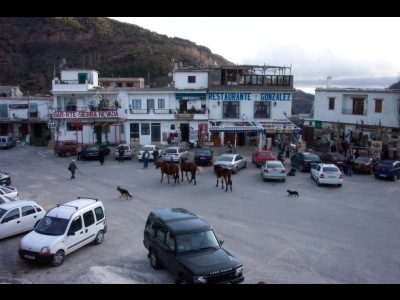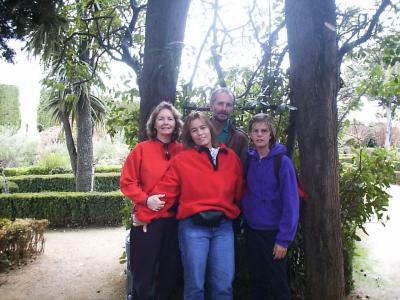 Left. Trevelez, cool name huh? Right, Shade in the gardens of the Alhambra (Actually it was bitterly cold there)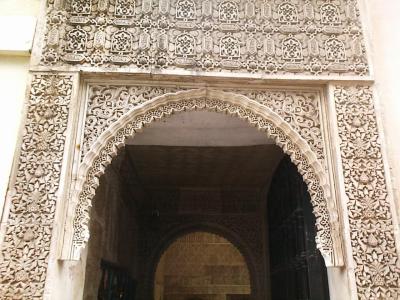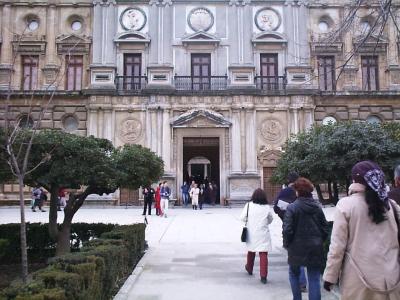 An Arch, typical of so many here at the Alhambra. The entrance to Emperor Charles V's palace, built in the renaissance style between 1527 and 1579.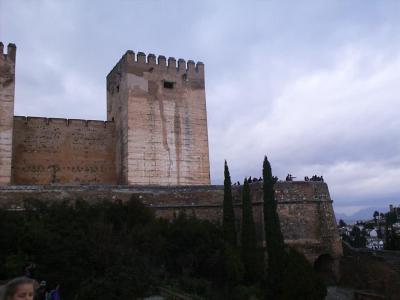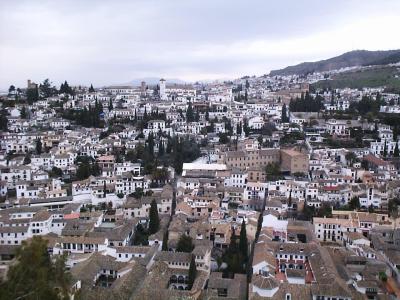 The Fortress Towers. A view over Granada from the Fortress Towers.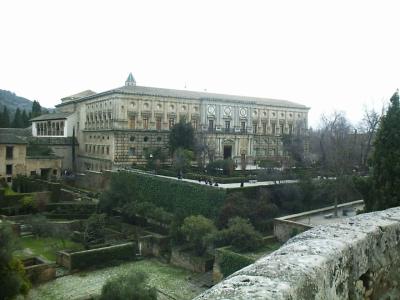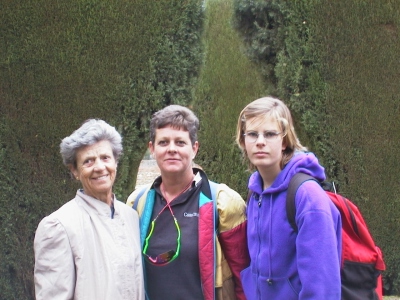 Charles V's Palace from the fortress towers, Edna, Laura and Liz, 3 generations.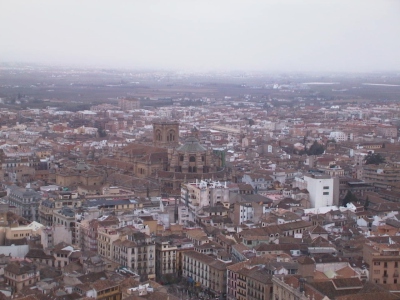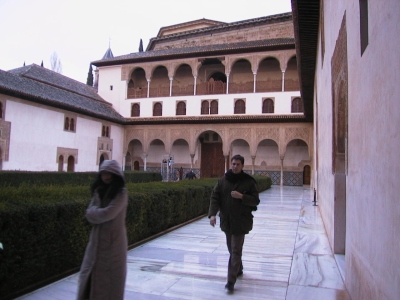 Another view over Granada showing the Cathedral. The Court of Myrtle Trees.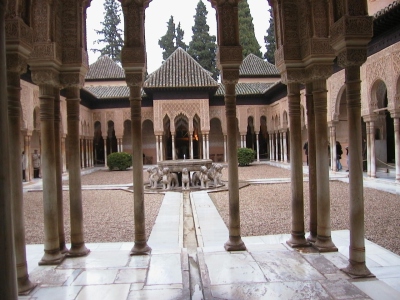 The Court of Lions.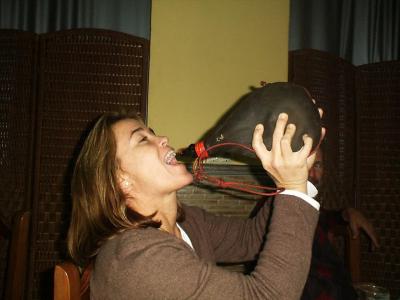 Kim tries out a wineskin at a Tapas Bar on our way back.