Christmas and New Year 2003!!
One of the French moms organised a Christmas party on the beach for the kids. The next social event was the Christmas lunch at "El Cubanito's" organised by Suzie of the boat "Ballena", and then the New-Years bash at "El Papagayo's" which is now a house of pleasure!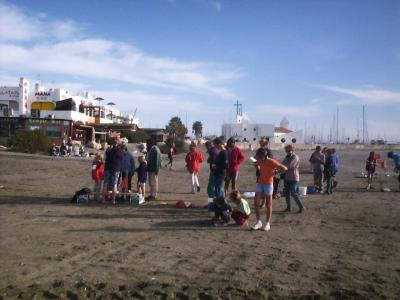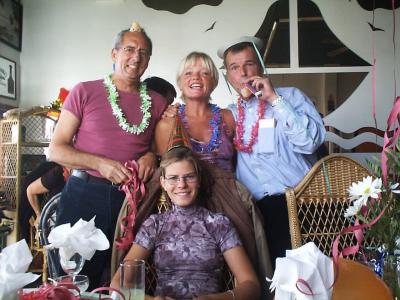 The Kids on the Beach. Eric, Suzie, Liz and Paul.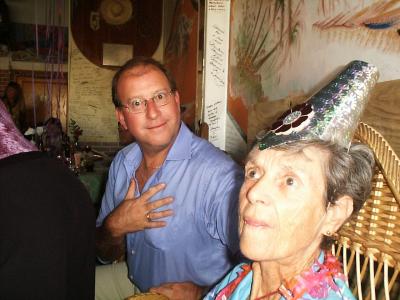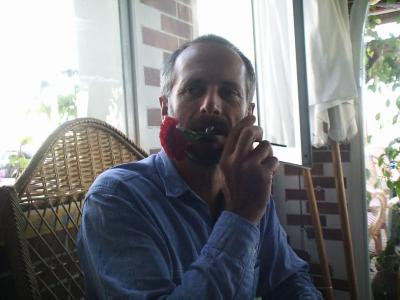 "Me?" "No, I'm Brett".....Granny, and Mike.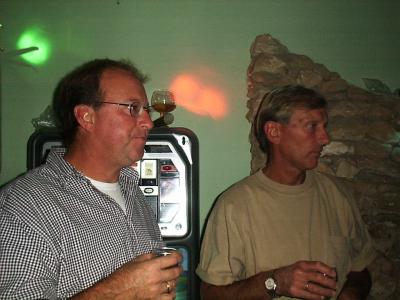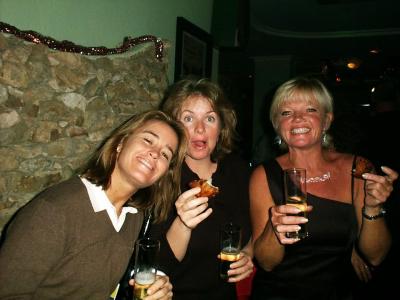 Brett, Andrew, Kim, Darlene and Suzie.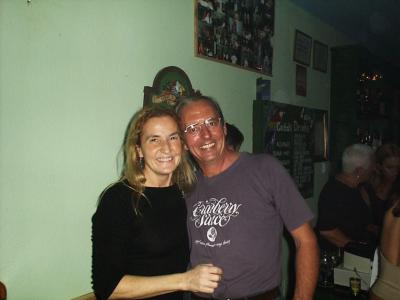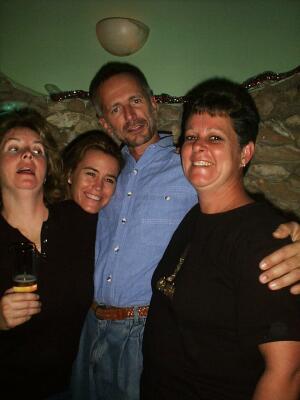 Isabella, Eric, Darlene, Kim, Mike and Laura.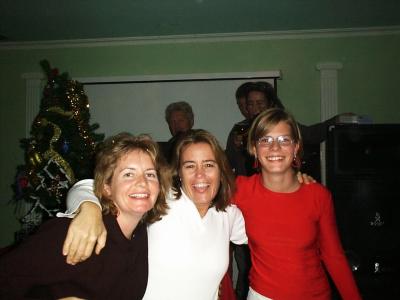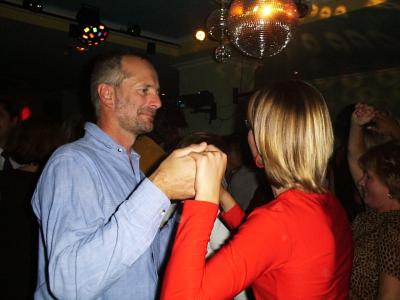 Darlene, Kim and Liz. Dad and Liz dancing.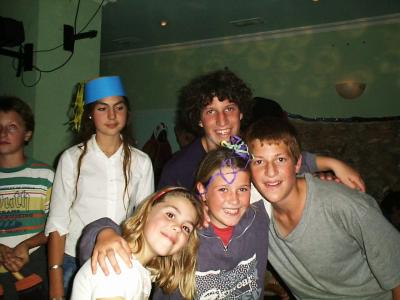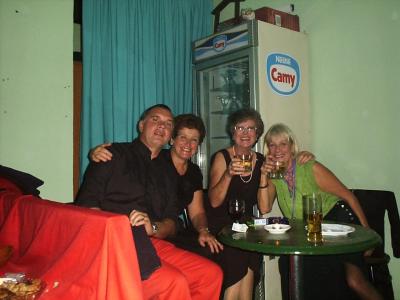 Bastian,Julie,Florian,Clorise,Hughes and Baptiste "The Kidz" Frank, Penny, Jenny and Val.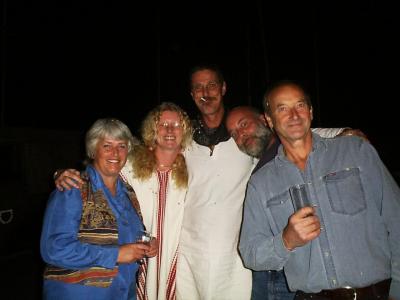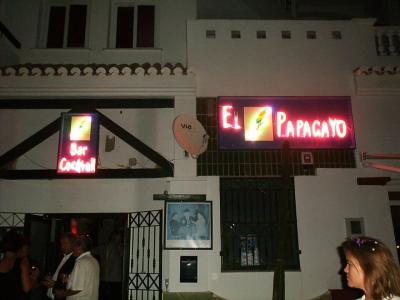 Inger, Toni, Martin, Marco, Arne and the venue, (before it became an "ahem")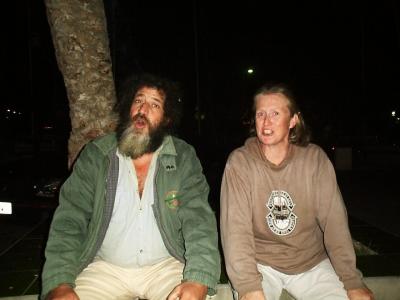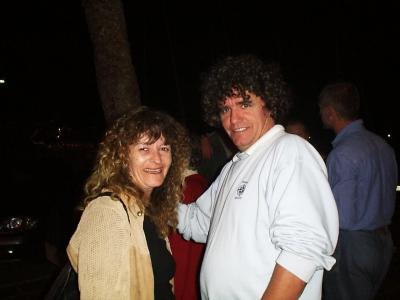 French Friends.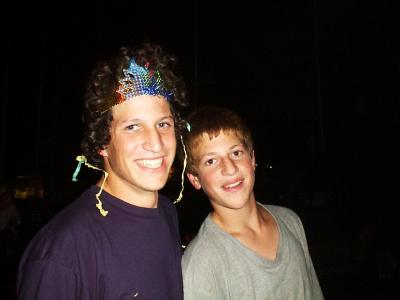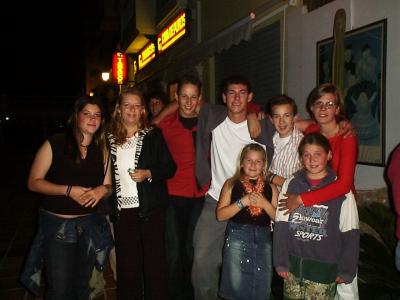 ....and the Kidz again, bringing in the new year.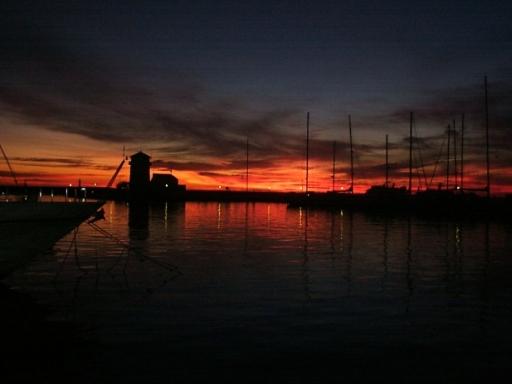 There were some stunning sunsets in Almerimar.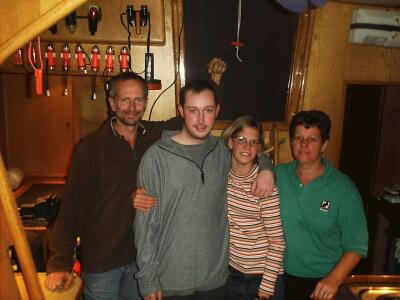 Michael, Henry(Cousin), Liz and Laura.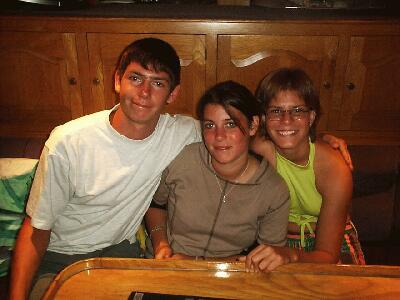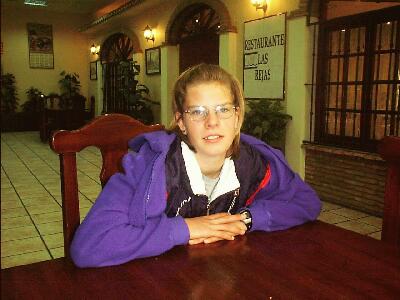 Chris, Sheryl and Liz in the saloon of Gilana. Liz waiting for her plane to Cape Town.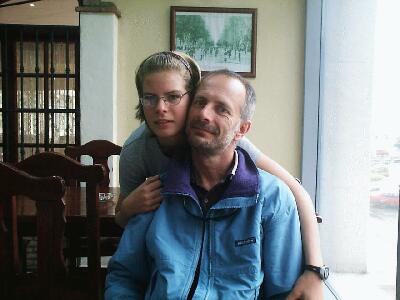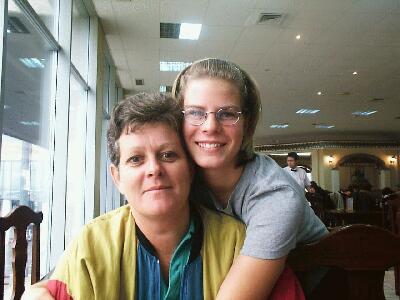 Liz says goodbye before her nine week trip to Cape Town.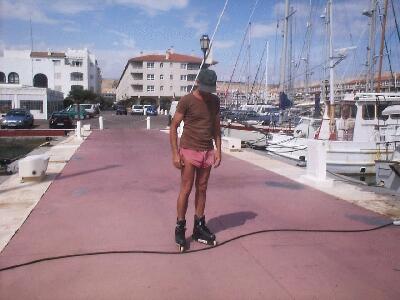 Dad contemplates a huge obstacle!