Kithera
36° 08.57 N 022° 59.79 E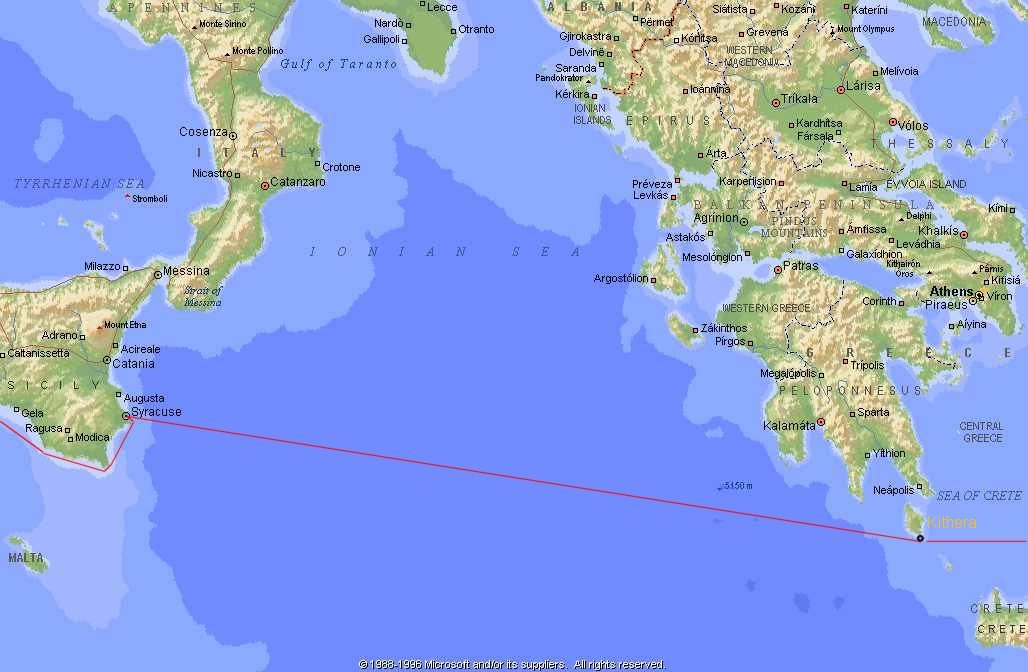 We have included this page for continuity reasons only. We stopped and anchored in Kapsali Bay, on the Greek Island of Kithera after three days crossing the Ionian Sea. We slept there one night and left early the following morning.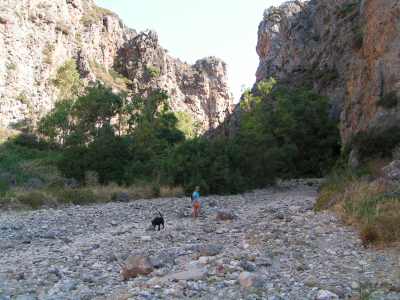 Liz and Jack stretching their legs just before bedtime.
Sunset on the last night of the Ionian.