Büyük Liman (Ancient Knidos)
36° 41.01 N 027° 22.54 E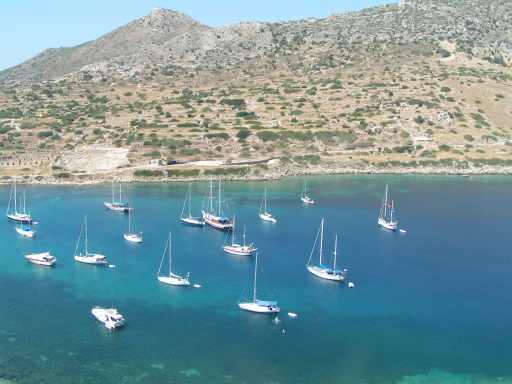 Gilana (middle right) at anchor in the ancient harbour of Knidos. We had a fascinating stay here, it was extremely educational, to all of us.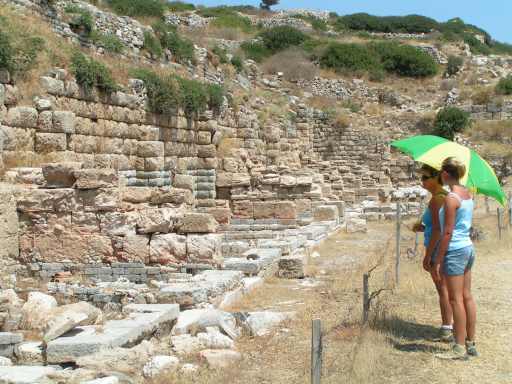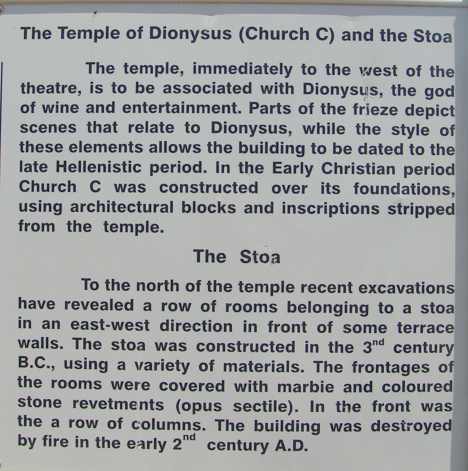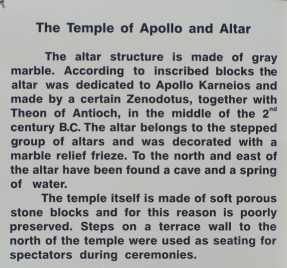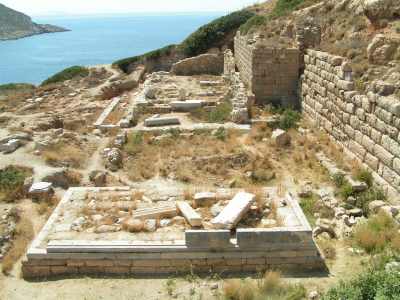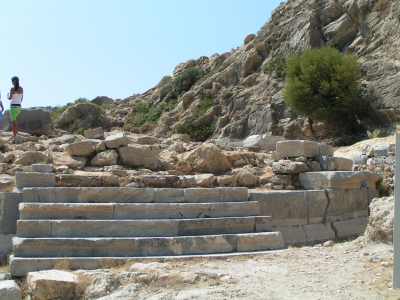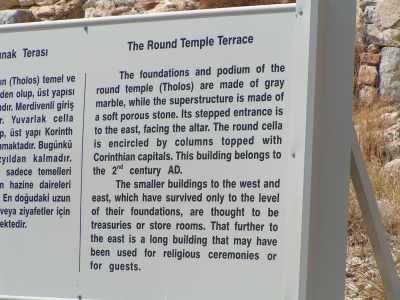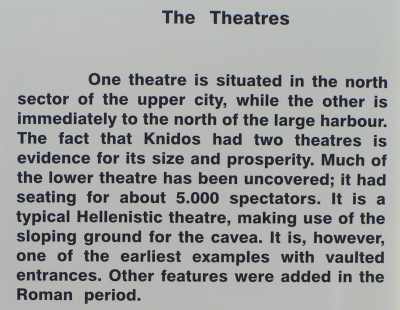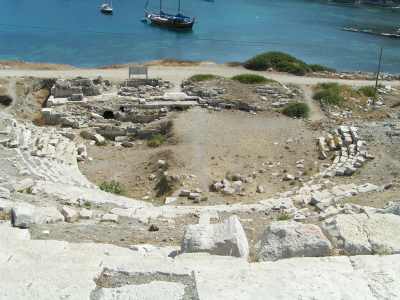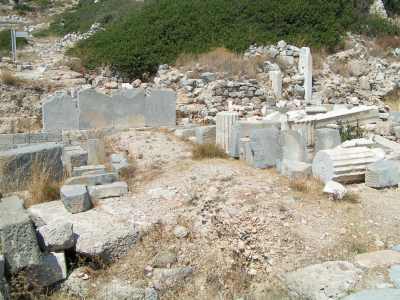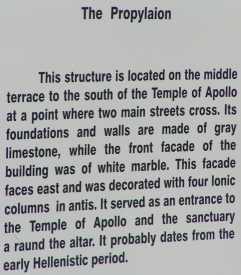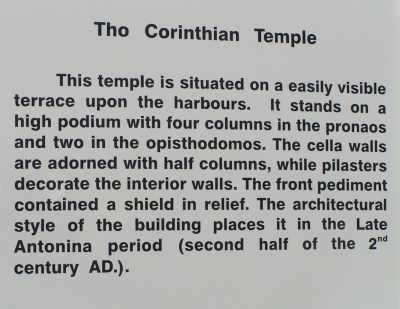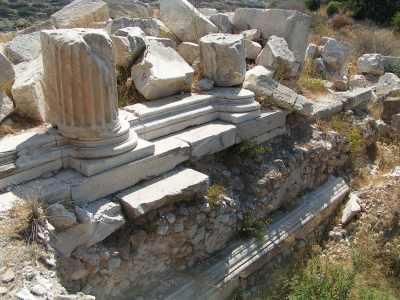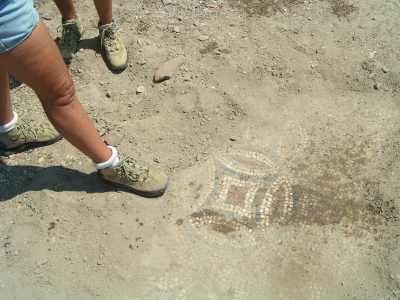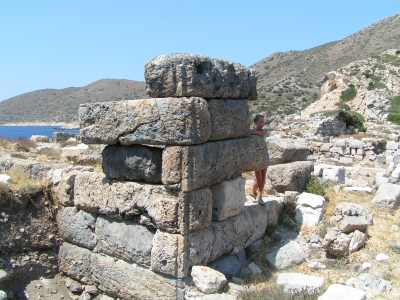 Mozaics were hidden everywhere. Liz finds a shady corner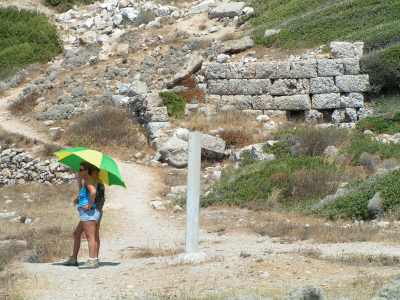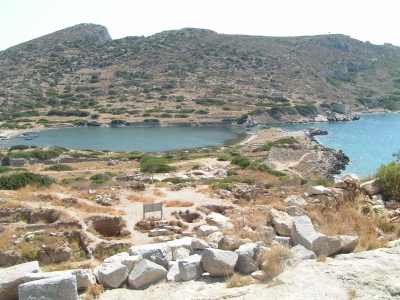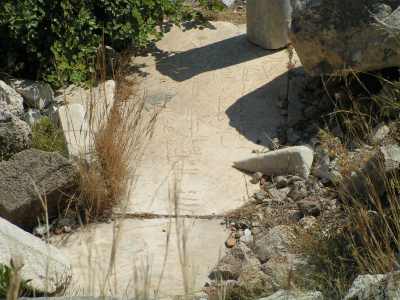 Two views of the port city. In the lower picture Arabic graffiti is chiselled into the floor.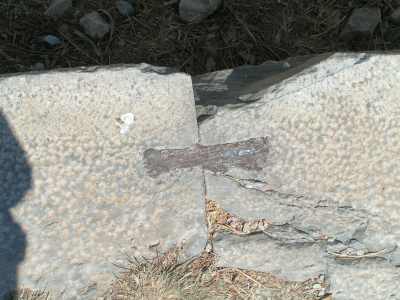 Iron link plates hammered into the grooves locking the stones together.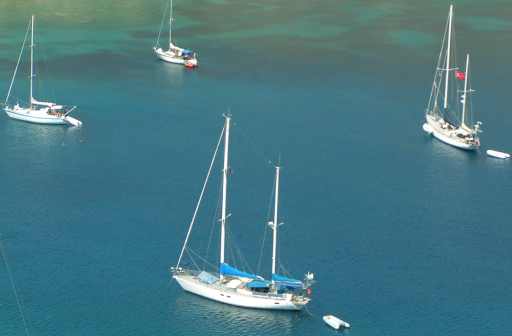 Another view of Gilana, with Danza off to starboard.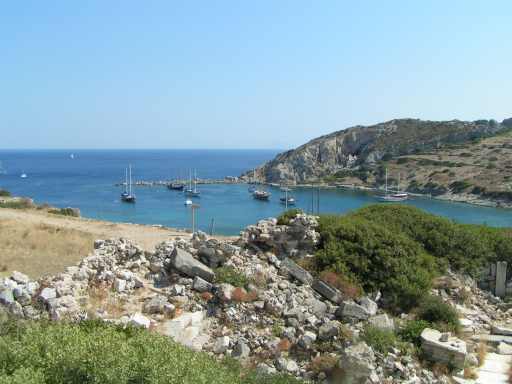 The anchorage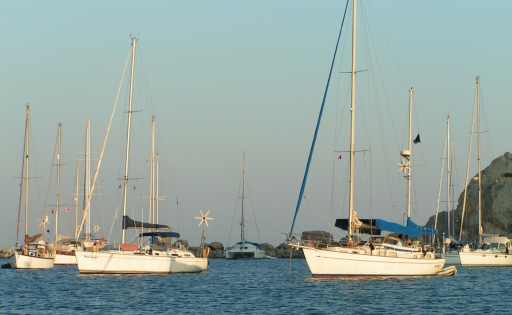 There are no less than 7 Aerogens in this picture.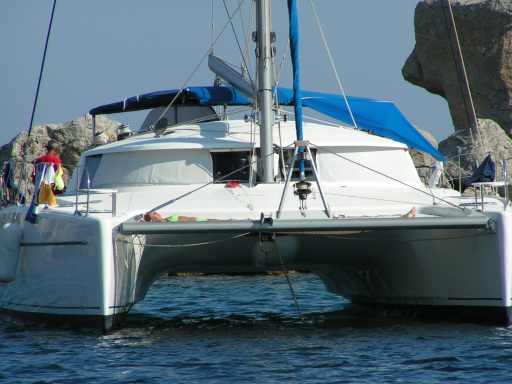 The tallest woman I have ever seen lying on the trampoline on the front of this catamaran.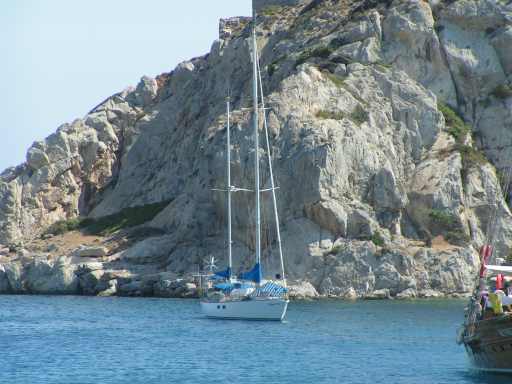 Our home.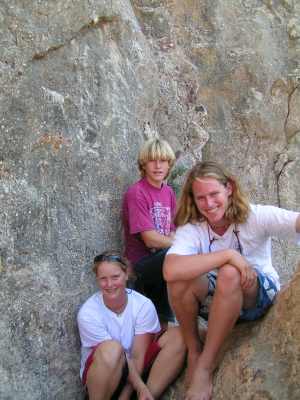 Sarah, Jasper and David from "Danza" and with this, we say goodbye to Turkey, mixed feelings, lots of good things, and lots of bad things &nbsp (Psssssst... do you wanna buy a carpet?)