Symi
36° 36.93 N 027° 51.43 E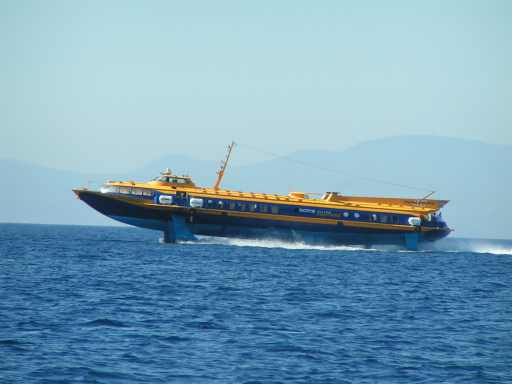 We popped over to Greece to buy fuel and visit the island of Symi. This ferry came past us at some 40 knots or so.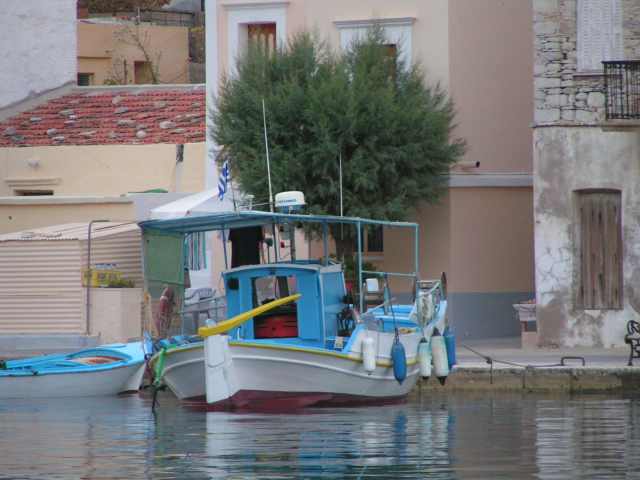 A typical, almost postcard scene, very typical of this picturesque but arid island.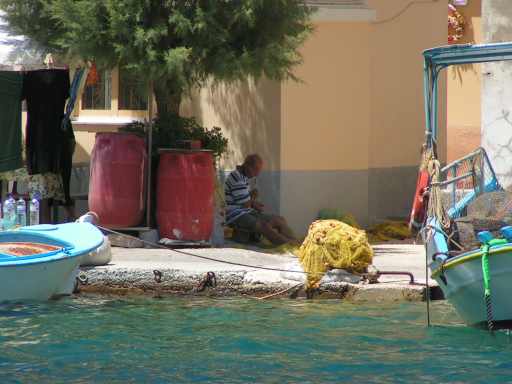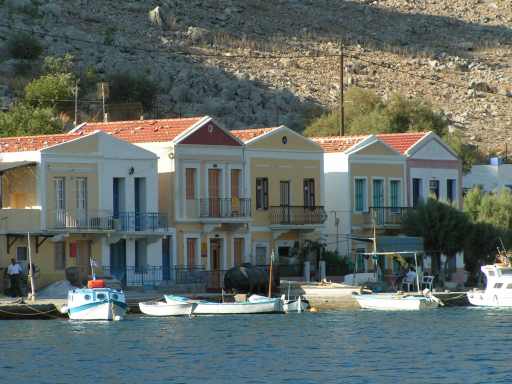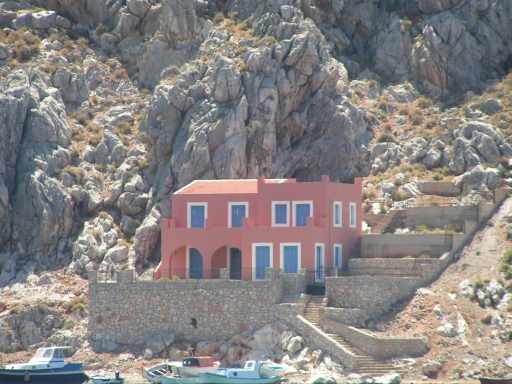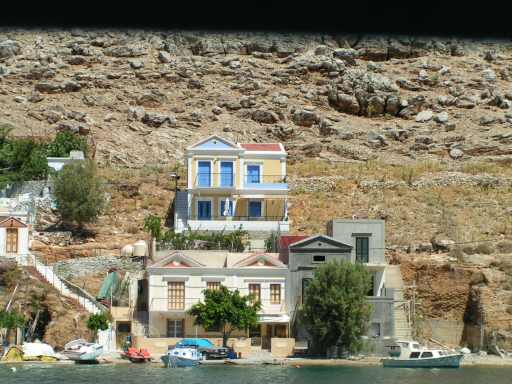 Some scenes of the village anchorage of Pethi, most of the buildings were recently rebuilt after being destroyed in an earthquake. The architectural style was preserved.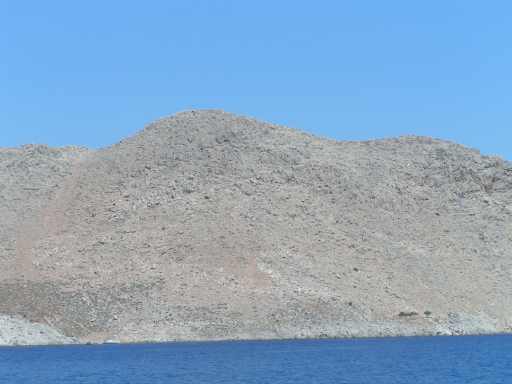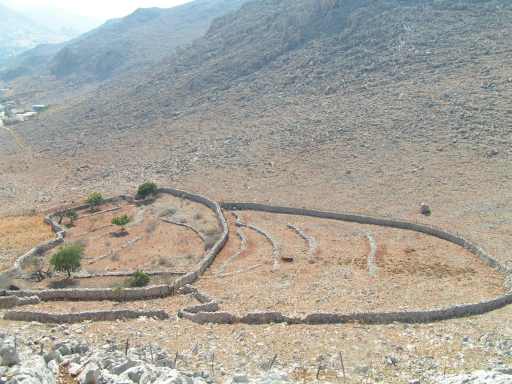 Liz and the kids from "Danza" went hiking. The terrain is arid and hostile to all but the most adapted forms of life, like those animals with scales, or those with air conditioning.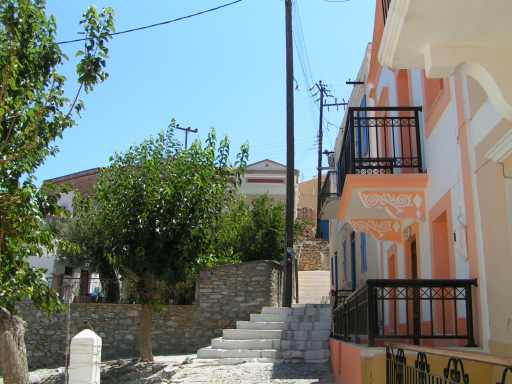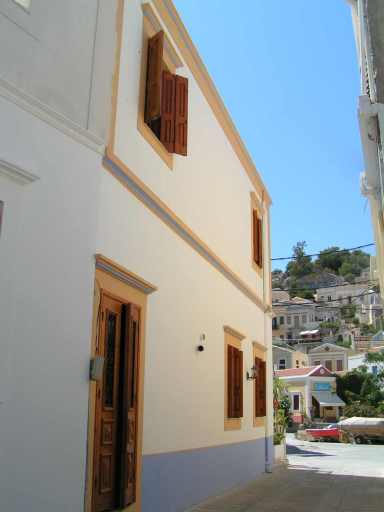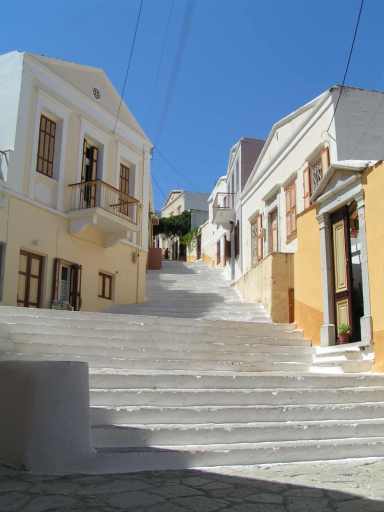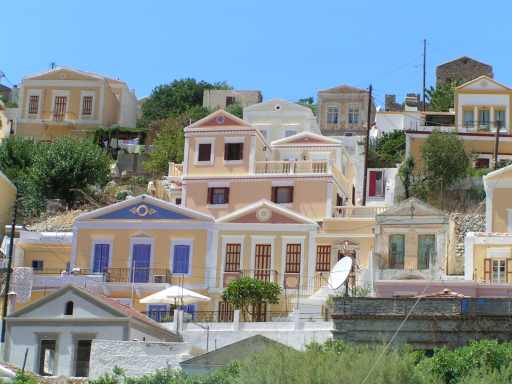 More details of the architecture, there is a certain peace here, in the heat.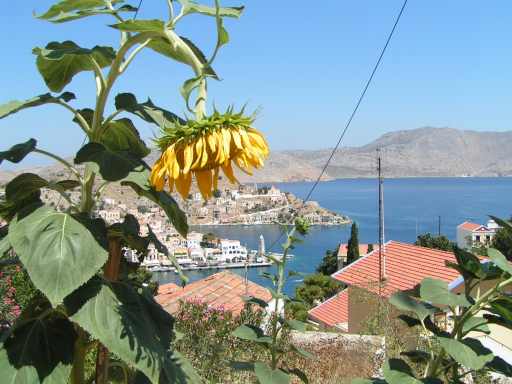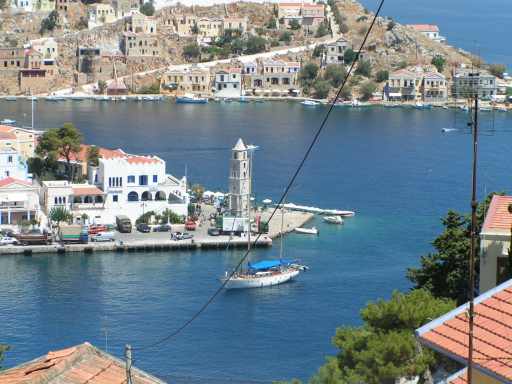 Two views over Symi town from the hills on the south.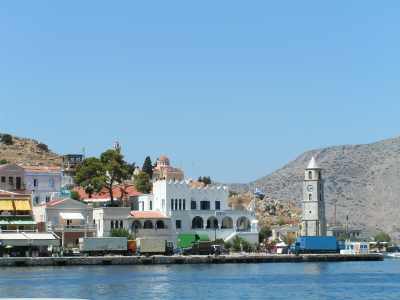 Symi Docks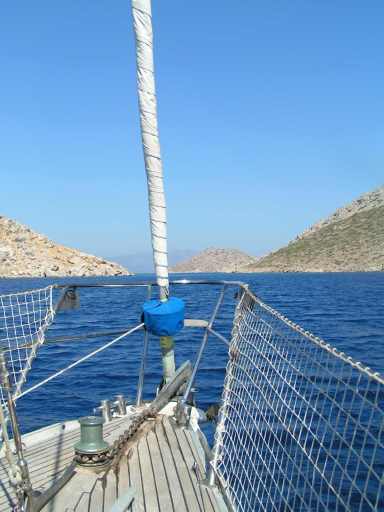 Our bow heads North again for the shallow gap on our way to Knidos via Datca and Kalaboshi