Methoni
36° 48.91 N 021° 42.60 E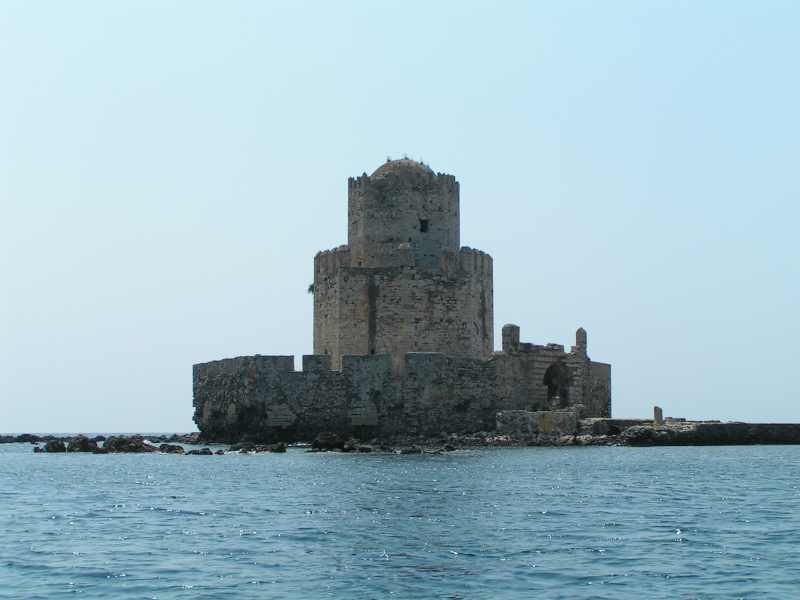 The Bourtzi (or watchtower) of Methoni, built between 1487 and 1500, dominates the approach to the harbour.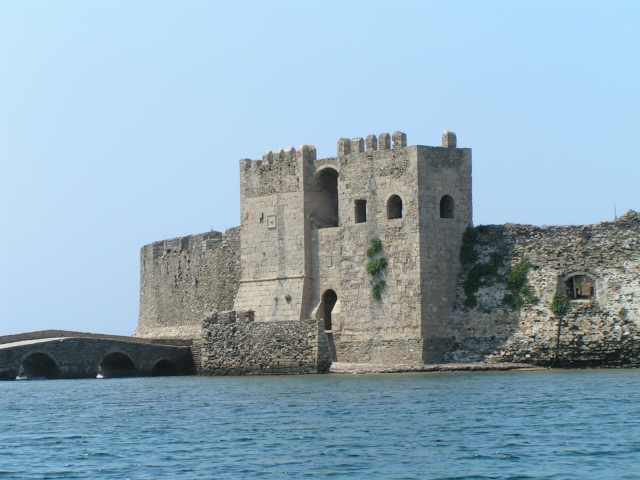 The harbour gate used to lead to a small fortified harbour.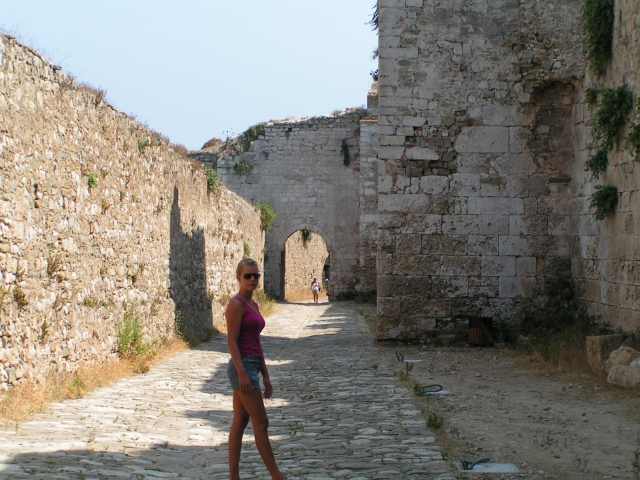 Liz explores the paved street in between two fortified walls.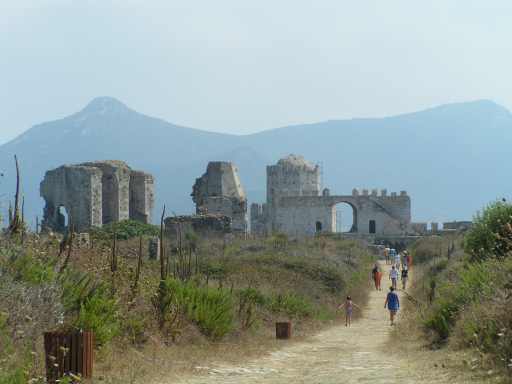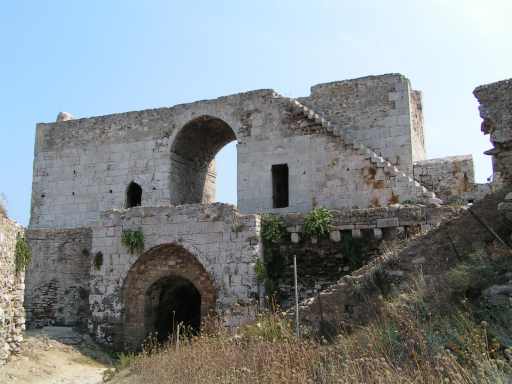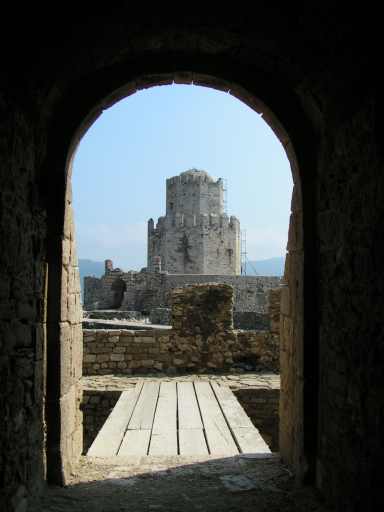 Some scenes within the castle.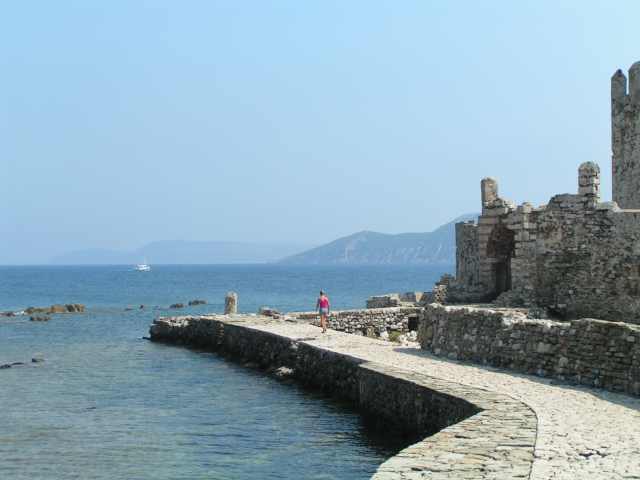 Liz walks down the small fortified harbour wall.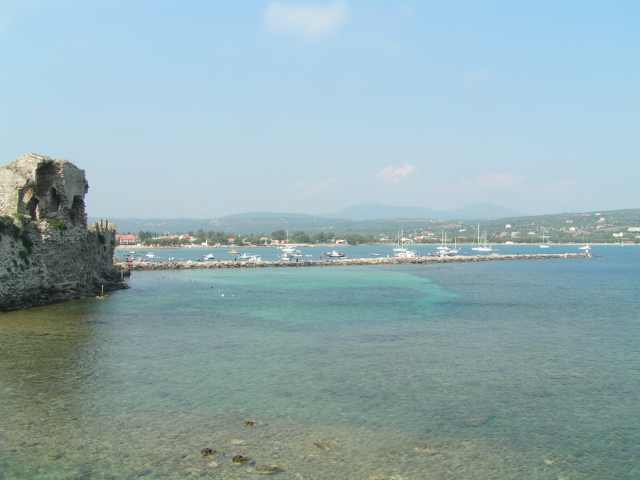 The anchorage.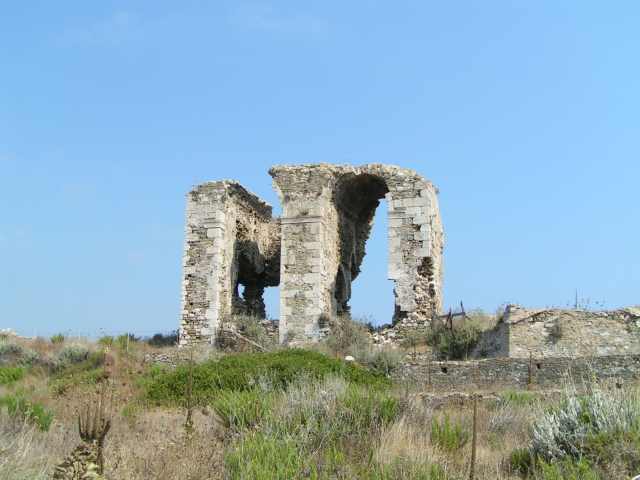 Byzantine ruins of the church of St Sophia lie under here.