Lanzarotte

| | | |
| --- | --- | --- |
| Page 1 of 1 | | 11-12 December 2005 |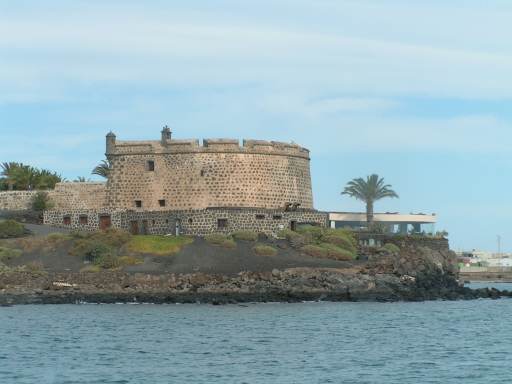 We arrived in Lanzarotte at 01h00 on Sunday 11 December. Our average speed was 5.4 knots from Gibraltar, although we had almost drifted one complete day without wind, it only took us four and a half days, we are happy with that.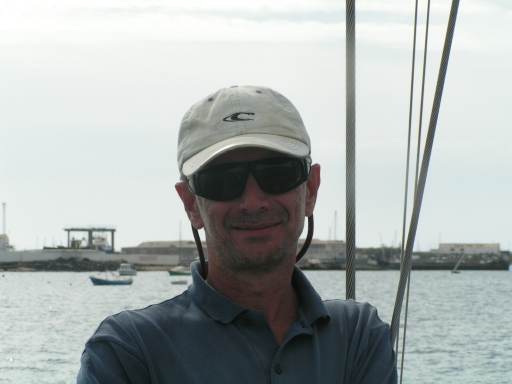 Happy to be safely in port, but what a graveyard of boats it seemed to be with rusting and rotting hulls scattered about the anchorage and docks.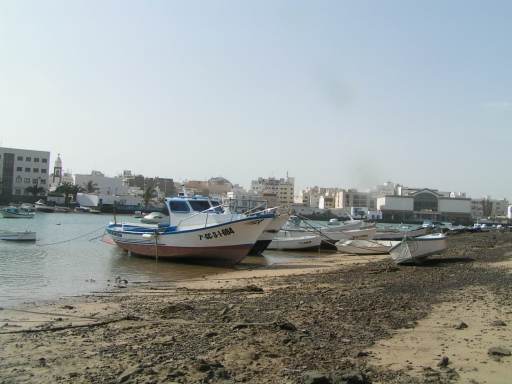 Fishing boats in the small harbour.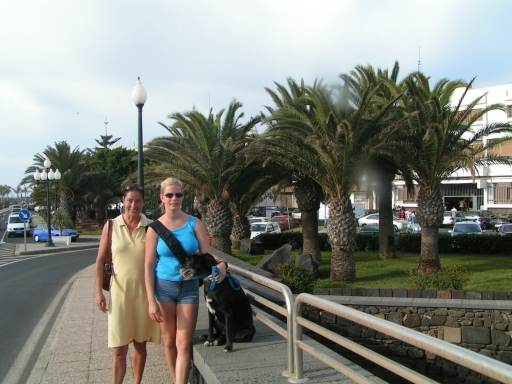 Liz and Barbara, our friend from the Asturias on a boat called Sigueme, take Jack for a walk.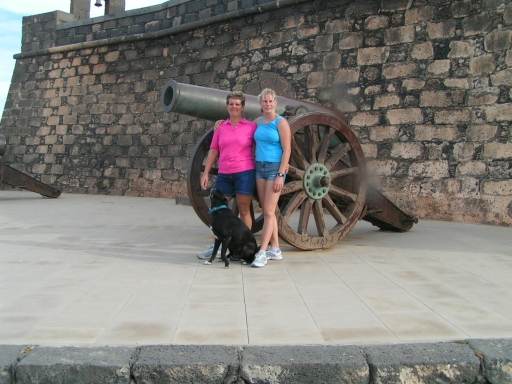 Liz and Laura get out the big-guns.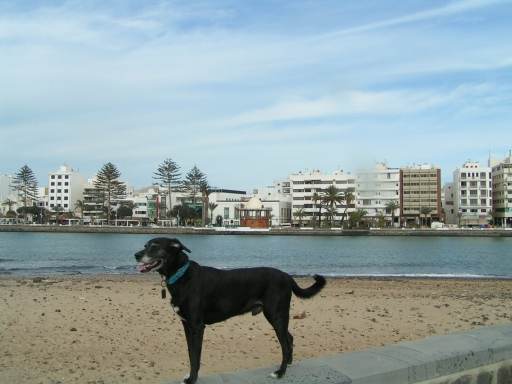 Jack as always, with a sense of fun, likes walking on walls.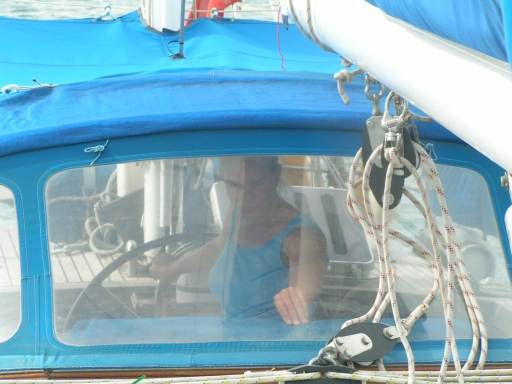 The next day we left Arricife for an anchorage in the south of the island called Marina Rubicon. Here Liz steers Gilana out of the harbour using 'Fred' our autopilot.
Anchorage outside Marina Rubicon, it turned out to be rolly and we decided to continue for Gran Canaria, 95 miles away, after sunset.....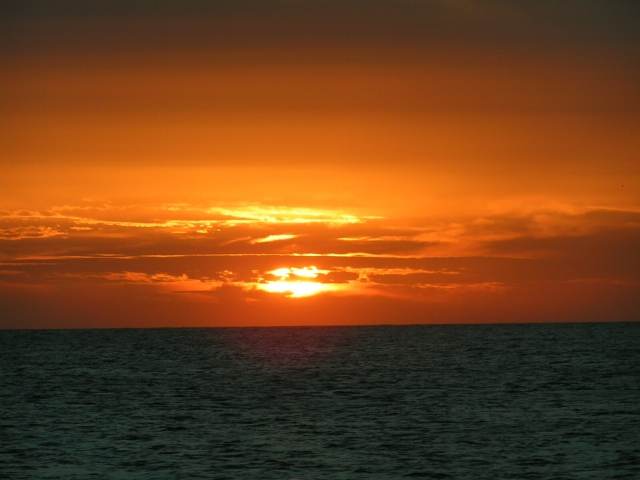 ....this sunset.