Underway Almerimar - Gibraltar

| | | |
| --- | --- | --- |
| Page 1 of 1 | | 29 - 30 November '05 |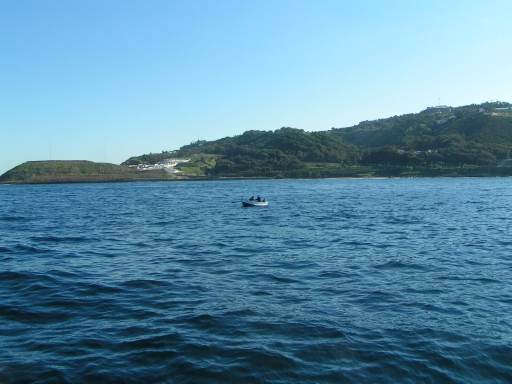 We sailed overnight to Ceuta, the Spanish enclave on the Moroccan coast. We were looking to fill our fuel tanks here, and we had been told that the fuel was cheaper. Unfortunately the fuel dock was closed so we had to wait till it opened at 16h00 to find the price was more than we expected.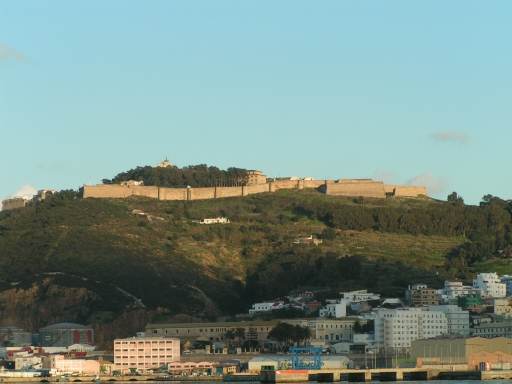 Castle overlooking the hill as we neared the port.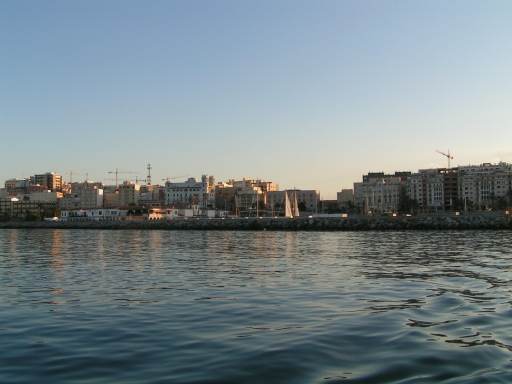 The marina behind the breakwater.
Our reflection in the port control office.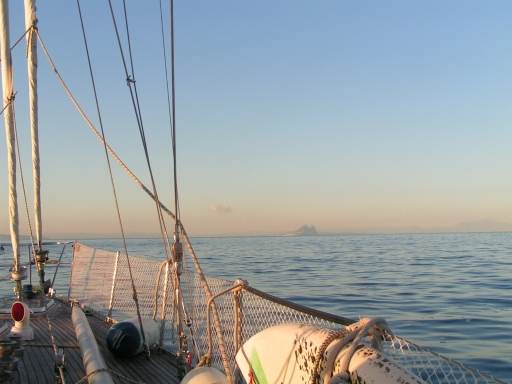 We decided to head over to Gibraltar, for cheaper fuel saving some 250 Euros, here "The Rock" appears on the horizon, 15 miles or so North of Ceuta.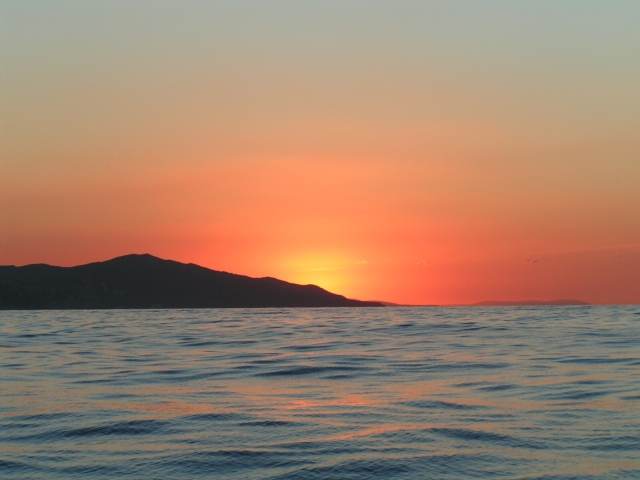 Sunset over African soil, something we have not seen for almost eight years. Looking West out of the Straits of Gibraltar in very calm conditions.