Underway Gibraltar

| | | |
| --- | --- | --- |
| Page 1 of 1 | | 30 November - 6 December |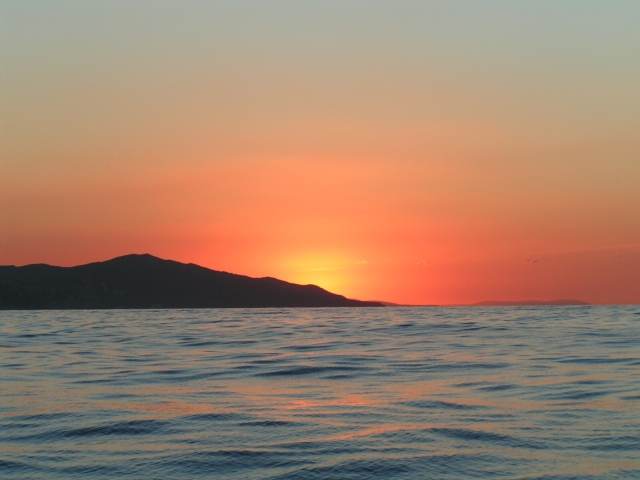 It was such a nice sunset we thought we would show it again.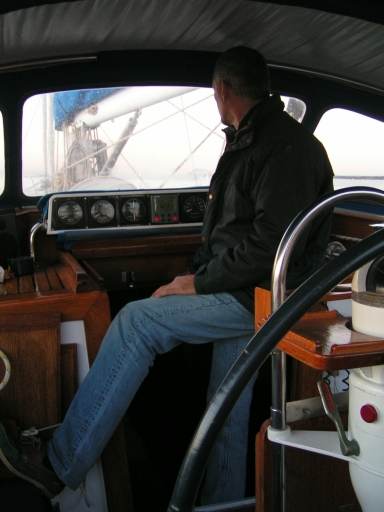 Me in typical pose during high traffic passages.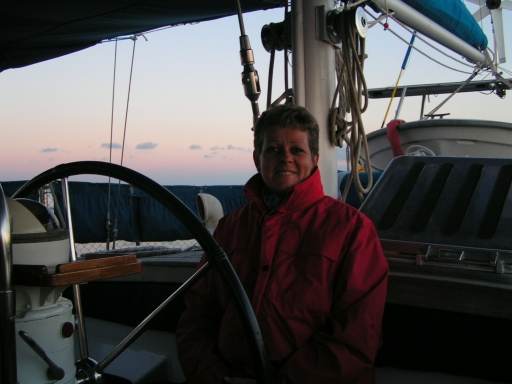 Laura at the wheel in case of autopilot failure.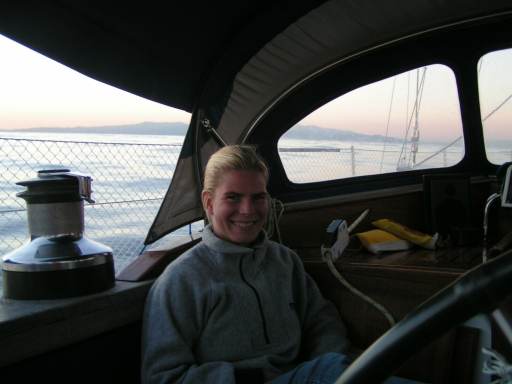 Note the warm clothing in these pics. Spain (Algeceiras) just becoming visible in the distance.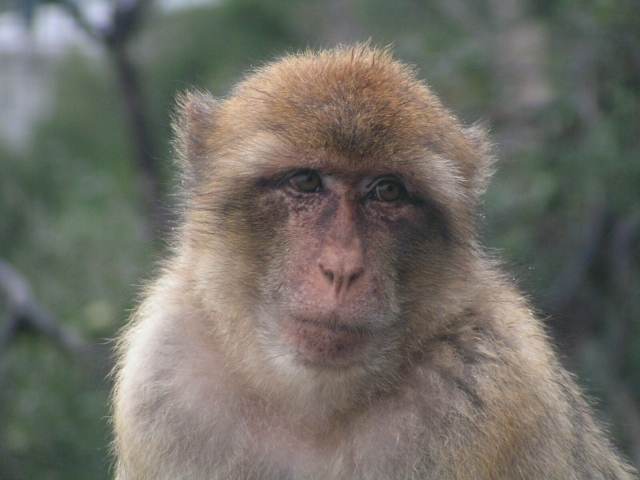 Of course we had to visit the relatives on "The Rock"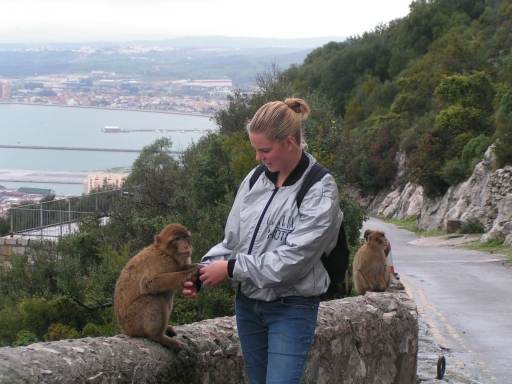 Liz still astounds us with her calm way with animals, they never seem to be aggressive with her.
...and they come to her rather than the other way around.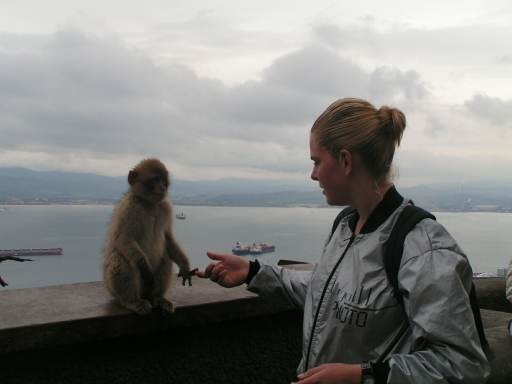 Even the babies are 'allowed' to meet Liz by their mothers.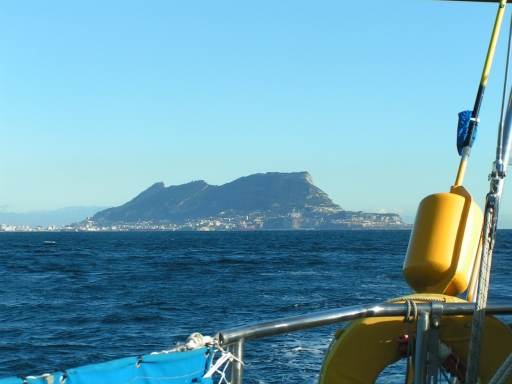 On 6th December the westerly gales died down and we headed out of the straits in the company of "Quest" Goodbye to the Mediterranean Sea for a few years, we will be back!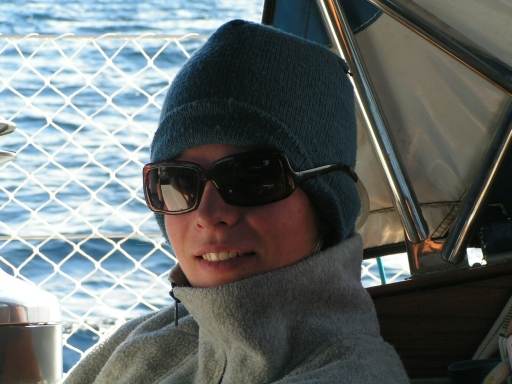 Still cold, we head Southwest for the Canaries and warmer climates.