Underway Mallorca to Almerimar

| | | |
| --- | --- | --- |
| Page 1 of 1 | | 21 to 23 November '05 |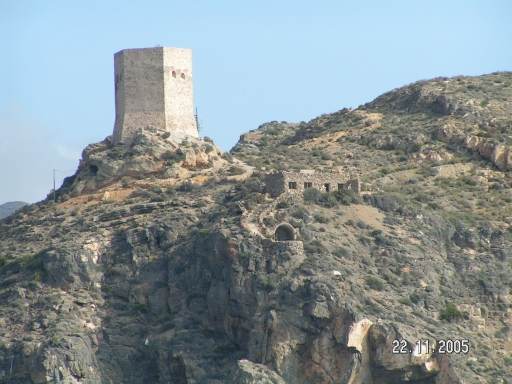 On our way to the Canaries we stopped at Espalmador, Mazarron, Almerimar, Ceuta and Gibraltar. Here is the tower we passed when we anchored here in 2003 on our way East.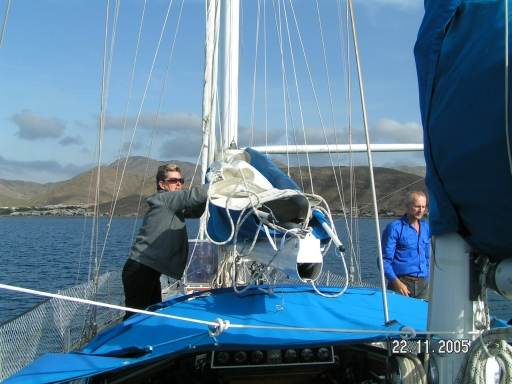 We "Square-Away" everything for six hours at anchor, a sleep, a good meal, and then onward to Almerimar. If we had continued, we would have arrived at night.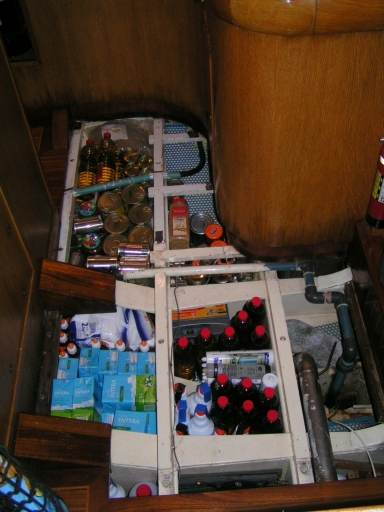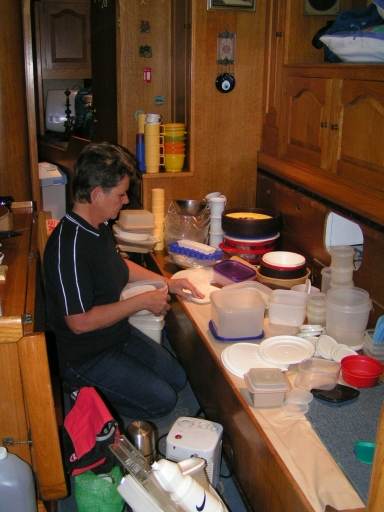 The main reason we stopped in Almerimar was to stock-up on fresh produce, bulk supplies and also to sell a lot of accumulated stuff at the second-hand boat jumble held every Sunday. Here the bilge storage in the galley is being filled, and Laura gets rid of some Tupperware we have not used in ages.