Dominica
15° 17.06 N &nbsp 061° 22.57 W

| | | |
| --- | --- | --- |
| Page 1 of 1 | | 18 - 19 May 2006 |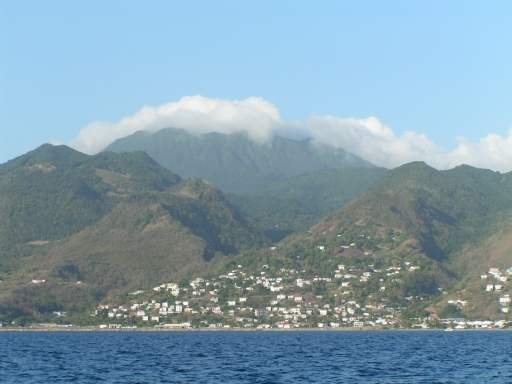 We did not want to clear in or visit Dominica by land. Having stayed so long in St Maarten we had to make up some time. We decided to sleep here for one night though. There are frogs here called "Mountain chickens" a local delicacy. Ahem! enough said.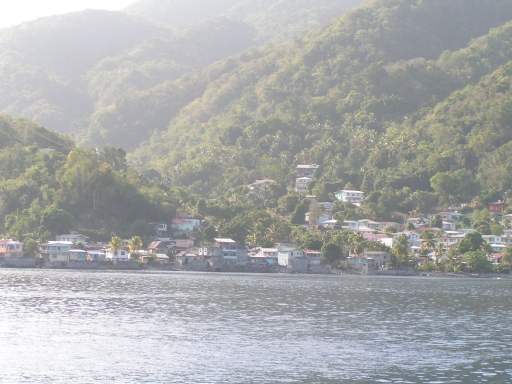 So we headed for the anchorage of Roseau bay, except that some locals have placed moorings of local quality in the local waters allowing no-one to anchor in that locality. So we HAD to spend 20 US$ to avoid a fight, and yes we used the mooring, and paid for it, and the one next door that could no longer be used because WE were too close to it. I was expecting a constant stream of boats arriving to demand money. Oh, and another boat was broken into the day we arrived and some computer equipment liberated.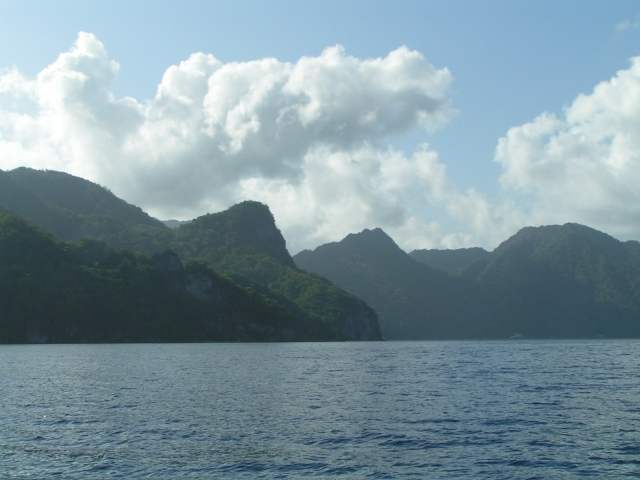 Dramatic scenery soon after we left at 05h30 next morning.