Liz update 16 April to June 2006
| | | |
| --- | --- | --- |
| Page 1 of 1 | | 16 April to June 2006 |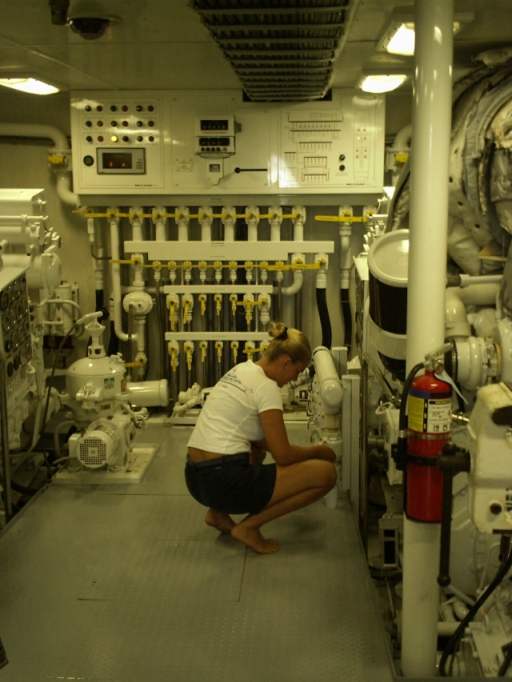 Sigh.....These photos were sent to us by Liz. Here she is, despite all warnings to the contrary from me, exactly where I was some 26 years ago, in the engine room of a ship. Funny how the apple does not fall far from the tree. I am such a proud dad! Here Liz is in the Engine room of D'Natalin. I am not sure what she is doing but it looks to me like she is finding solace in the warmth of a diesel throb. She spent a lot of time in the engine room helping the engineer with many tasks.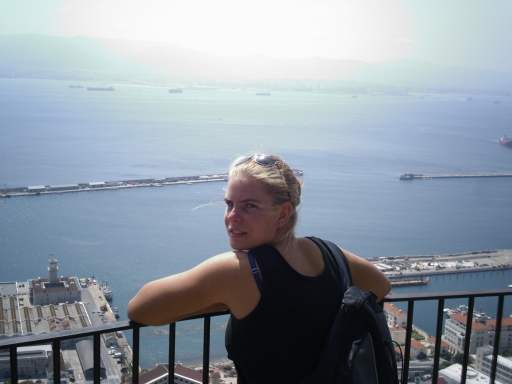 Liz's third visit to Gibraltar, always a highlight to her, is visiting her distant cousins...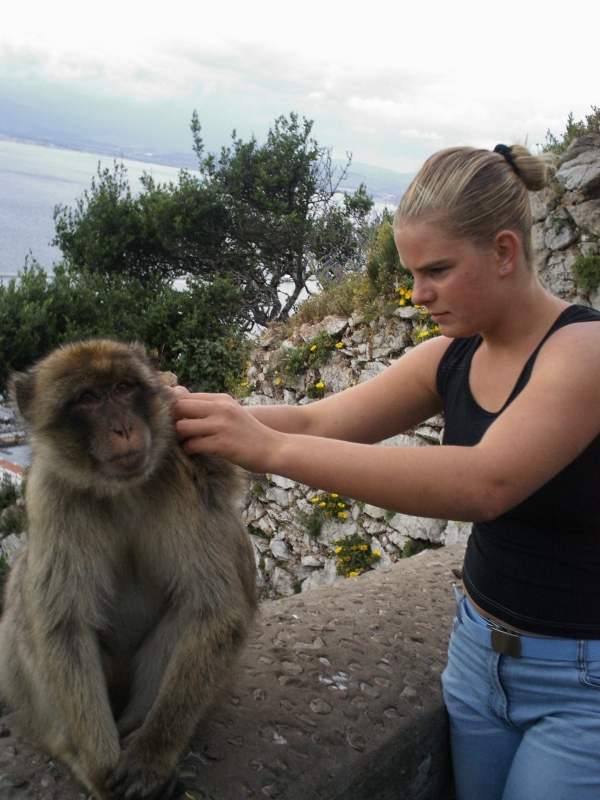 ...the Barbary apes, who gladly accept a bit of grooming from her. Shortly after D'Natalin entered the Mediterranean, the ship's insurance policy was changed. Apparently the pitfalls of employing a "Young Person" (MCA definition) viz. working hours, offtime, etc was in direct conflict with the work schedule of the boat. They had no option but to discharge her, and repatriate her, but as she has residence in Mallorca, that is where the captain John, told her the sad news. We thank him for his efforts during her short time aboard. When she is 18, she will find another boat to crew on but by then, she will have earned her Divemaster qualification.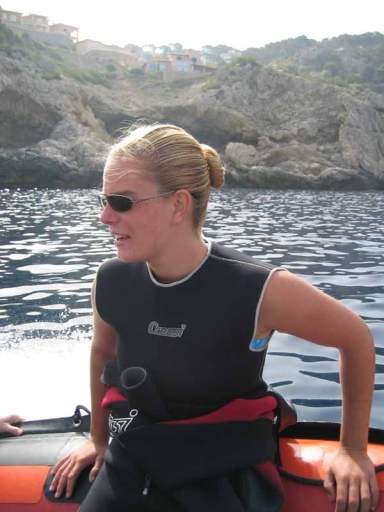 So here she is back at "El Buceo" run by our new friend Lothar Manderscheid. Acting Divemaster, or Divemaster Intern, call it what you will she is a damn fine diver.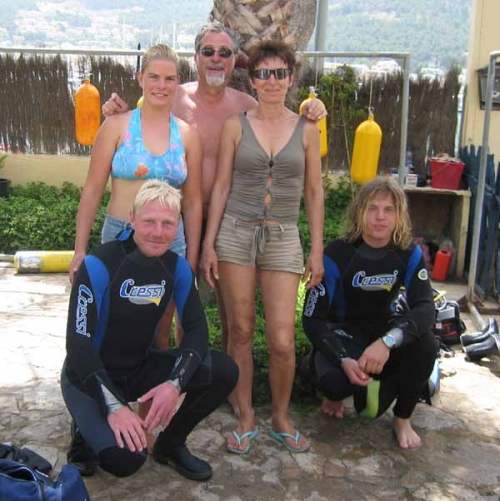 Liz with some of the El Buceo crew, takes time off from refurbishing the scuba bottles in the background, chip, paint, and hydrostatic test, before returning them to service in the new season.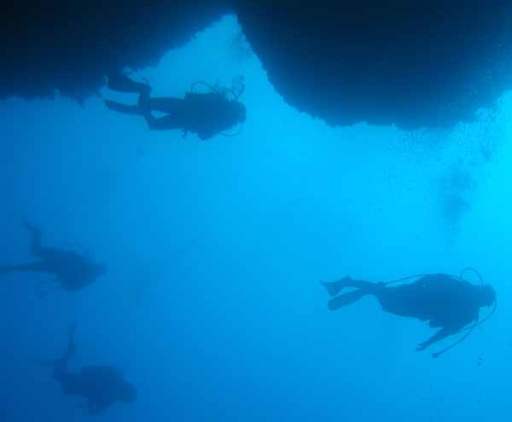 Taking a group for a dive.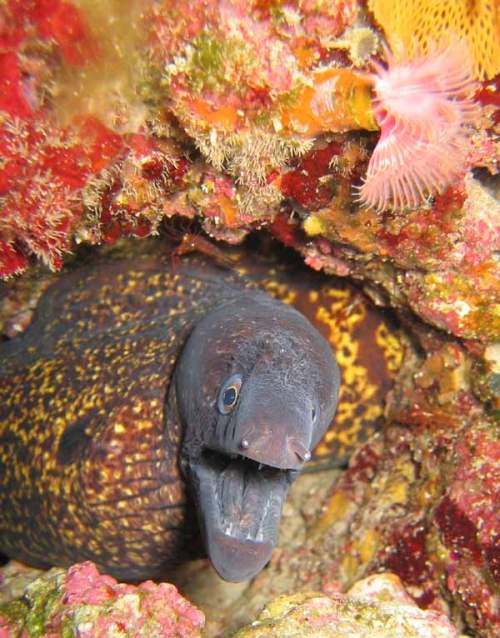 Spotted Eel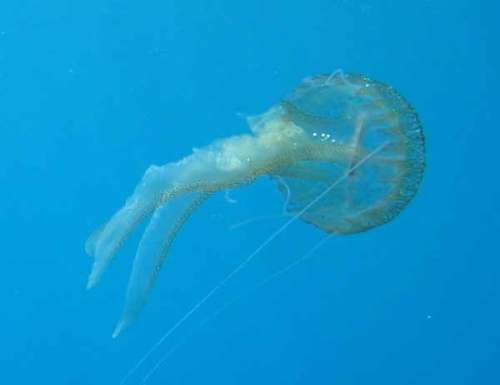 Medusa
Ockipuss (theyre tho thweet)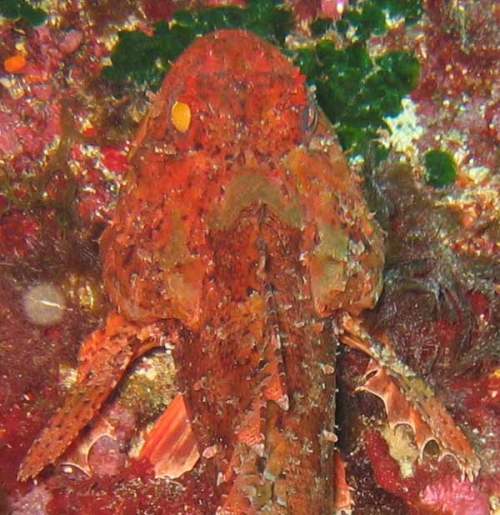 Scorpion fish