Curacao
12° 04.76 N &nbsp 068° 51.38 W
| | | |
| --- | --- | --- |
| Page 1 of 1 | | 27 October - 11 November |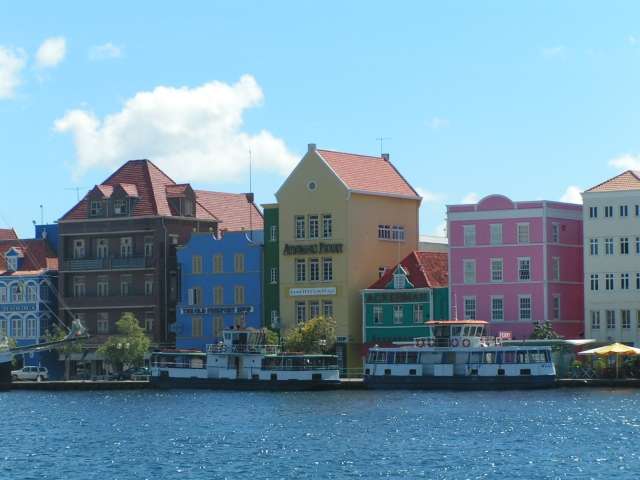 Yet more colourful buidings welcomed us to Curacao, these pictures taken while we went to Customs and Immigration to do the arrival procedure.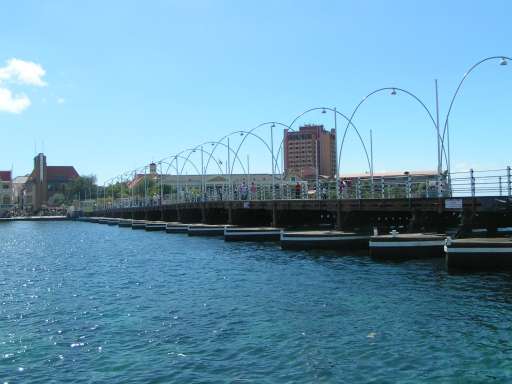 The swing bridge, back in operation after being repaired.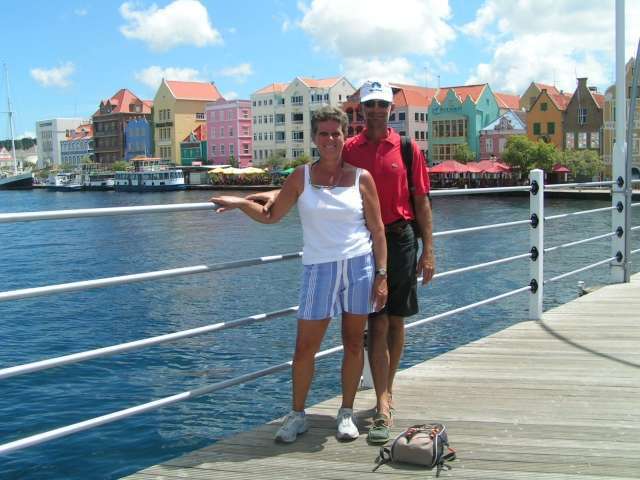 A passing tourist took this pic. We were on our way back to Gilana to prepare for Liz's arrival the next day, hiring a car etc.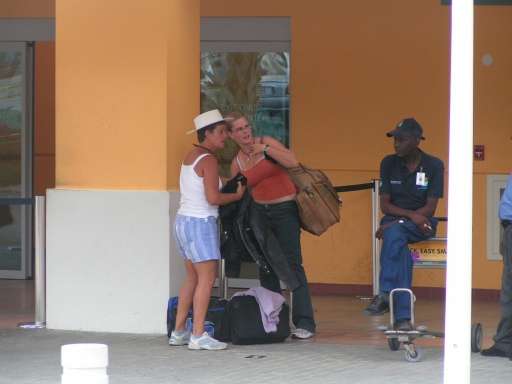 And then off to the airport, in a bit of a rush because her flight was one hour early, so there she was waiting, Laura was out of the car before it stopped.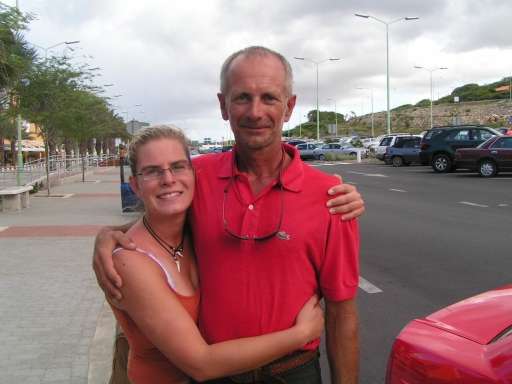 ...then dad and daughter could hug each other.....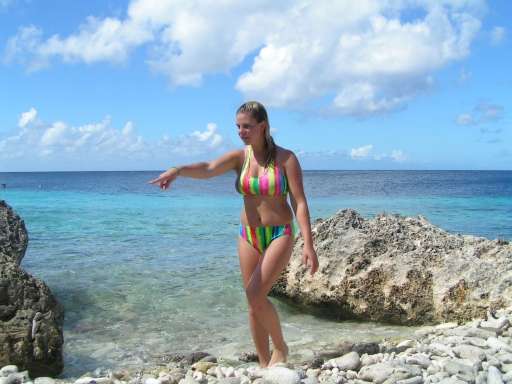 ....before getting to one of the main reasons for cruising, TO THE BEACH! Wonderful water here in Curacao, the diving is as good as Bonaire, some say even better, but not as expensive. The colour change in the background from light to dark shows where the shelf and the wall are. The shelf is about 4 m deep and then there is a sheer drop to 30/40 m another shelf and then a drop to several hundred metres. We were to enjoy the diving here immensely, well, see the pictures below.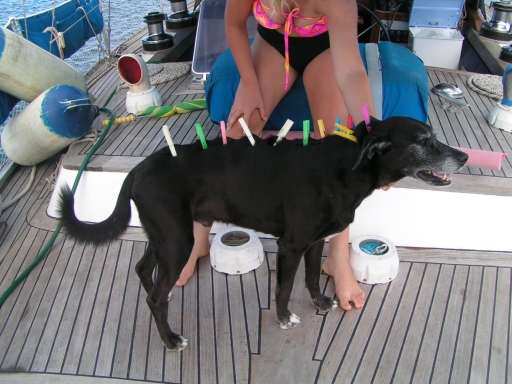 Liz also had an opportunity to convert Jack to an Iguana, just so he could feel what it was like.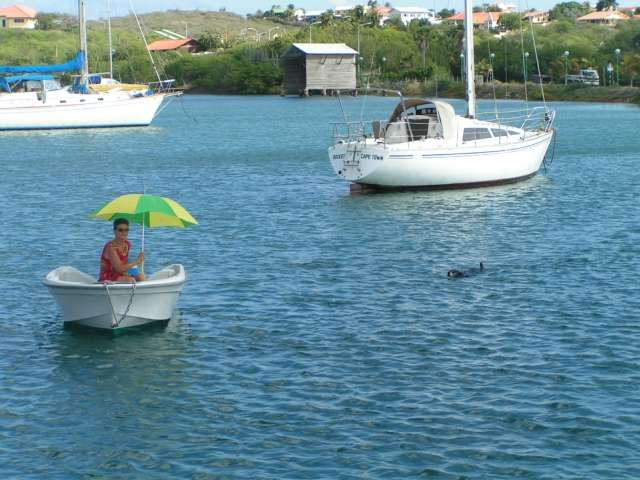 Jack swims back from the beach, the umbrella was for the sun, not the rain, and that boat comes from Cape Town, its called Rocket.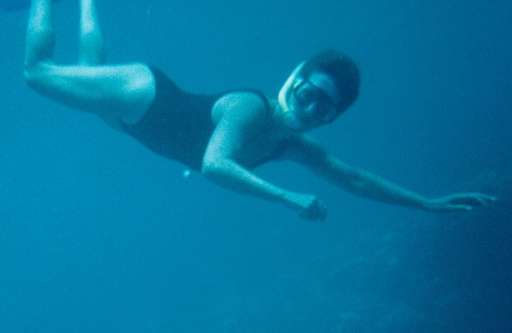 We snorkeled every day, and SCUBA'd once, but is was our best dive ever. Here Laura, at about 7 metres gets caught by the camera. We bought these real cheap re-usable film cameras. Not getting great results, but will persevere. Hopefully you will see an imporvement in the underwater photography. If the budget will allow, we might get a more advanced underwater housing for a digital camera.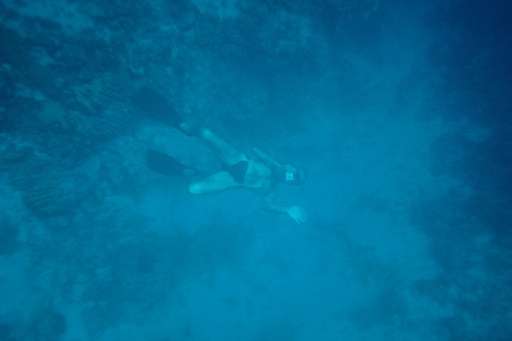 Her I am at about 11 metres, trying to get a silhouette of Laura, who took this shot from about 5 metres, my shot never came out.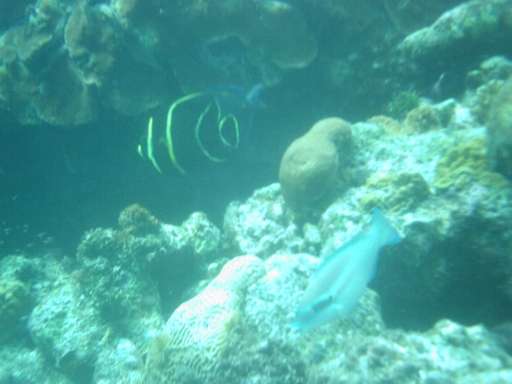 Juvenile French Angel (Pomacanthus Paru) and Striped Parrotfish (Scarus Iserti)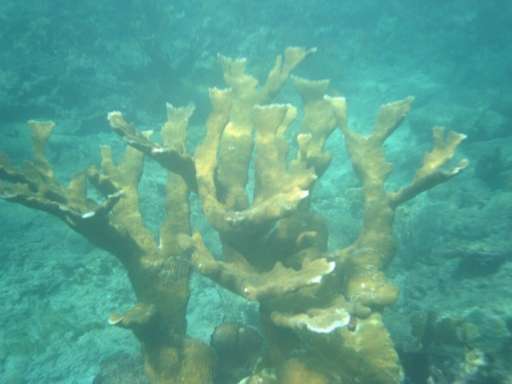 Coral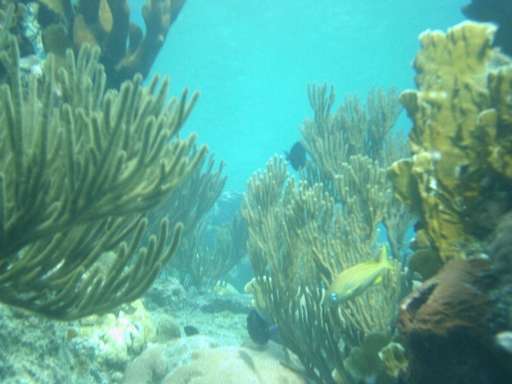 More variation.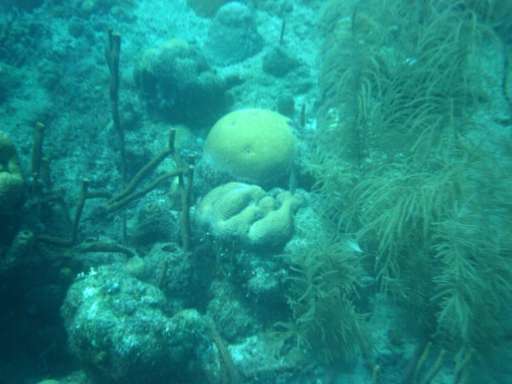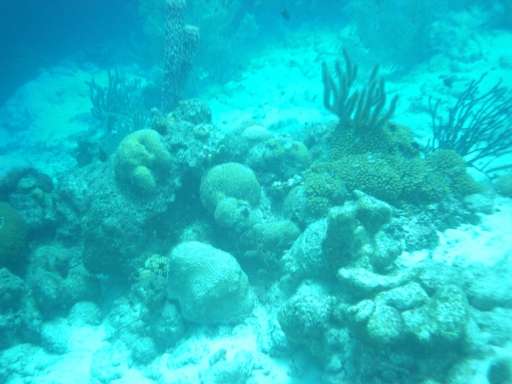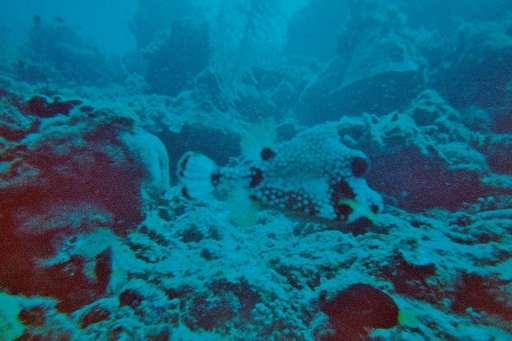 Smooth trunkfish (Lactophrys Triqueter), Lauras favourite, she goes nuts to see them.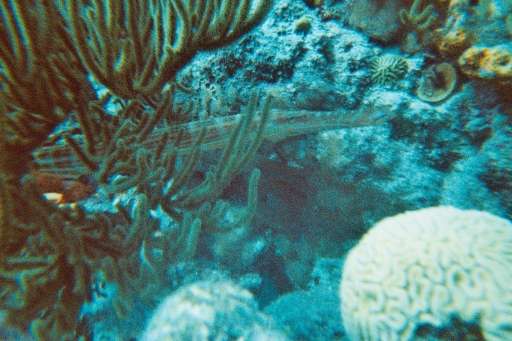 Trumpetfish (Aulostomus Maculatus)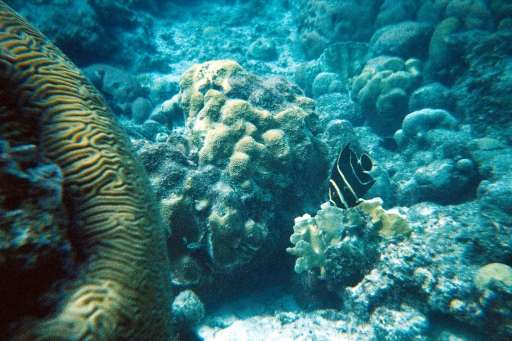 A better shot of the same French Angel.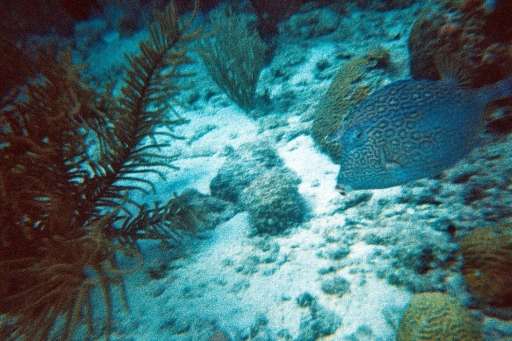 Spotted Trunkfish (Lactophrys bicaudalis)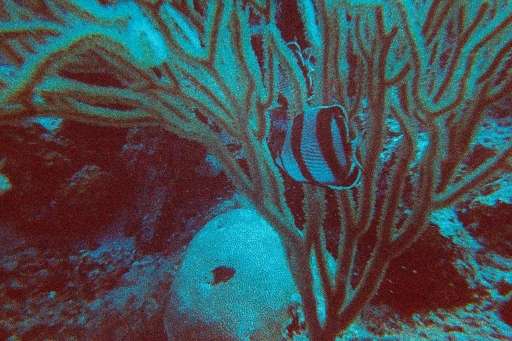 Banded Butterflyfish (Chaetodon striatus)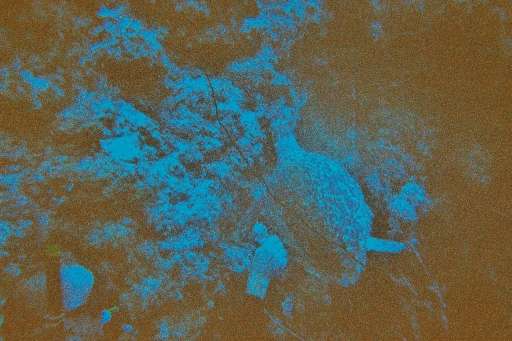 Ok I know this is a bad photo, but it was dark and deep, (28 metres) but we came across this very tame turtle, who wanted to be petted. You can just make it out, on the left is my bald head, with black mask, and my right hand scratching the turtle.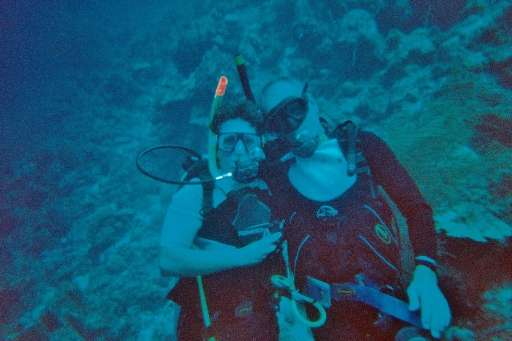 Laura and I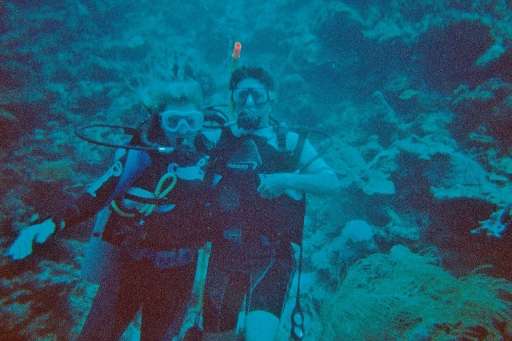 Liz (Our divemaster) and Laura. Amazing, Laura and I met each other in a dive shop called "Divetech" in Cape Town in 1982. Our first date was a night dive, and now, 25 years later we are still diving, and guess what, we still use the same regulators that we had back then. Dacor Pacer 300's, and we still love each other, and more every day.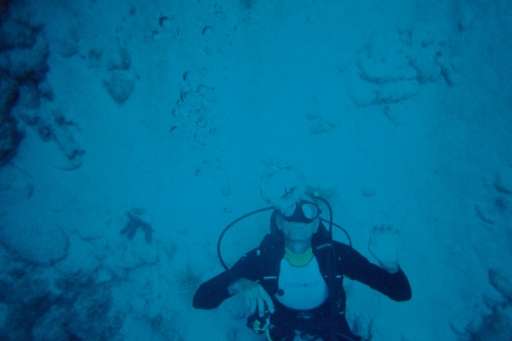 Here is am blowing bubble rings, again, such a kid!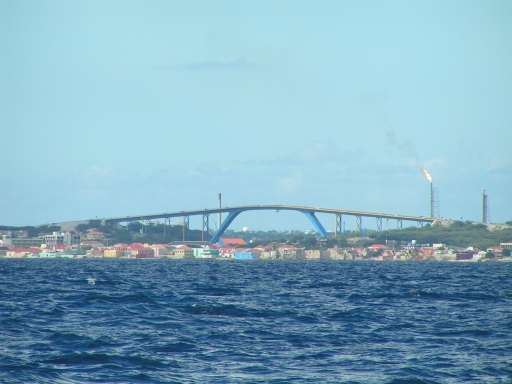 Well, we were going to leave for Cartagena, Columbia, and then onward to meet our friends Darlene and Kim, in Roatan. We had prepared the boat for the Cartagena trip, stocked up and put the waypoints into the GPS. During a last minute phonecall, Kim and Darlene admitted that we would be of more use to them in Florida, helping to get their boat ready for cruising, so we turned right after leaving Curacao, and pointed our bows toward West Palm Beach once again. Here we say goodbye to Curacao, and at 9 knots plus, went on our way.