Underway Curacao to Florida
1286 Miles
| | | |
| --- | --- | --- |
| Page 1 of 1 | | 11 - 18 November |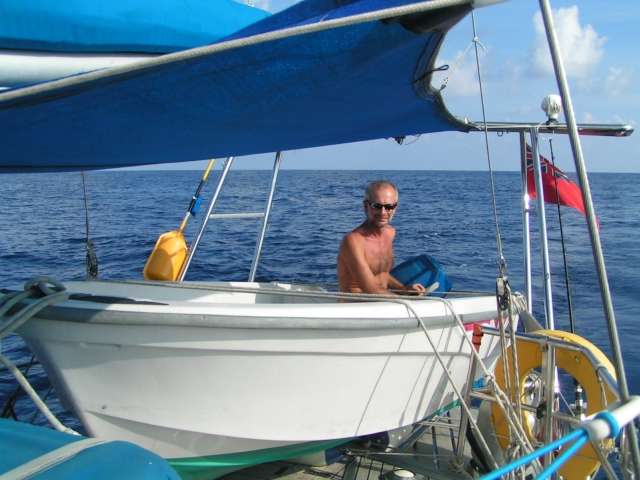 After the exilharation of the first days, (we did over 200 miles the first day) the wind died and we resorted to the Cast Iron Mains'l, here we are in calm conditions, larking about as usual, pretending to run the outboard for some more thrust.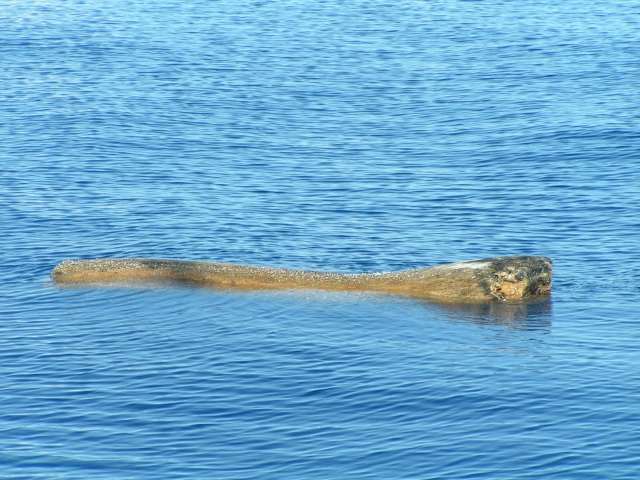 When we see flotsam like this, we pass close, so as to improve the fishing, who knows where this tree once grew, and how many months it has been underway.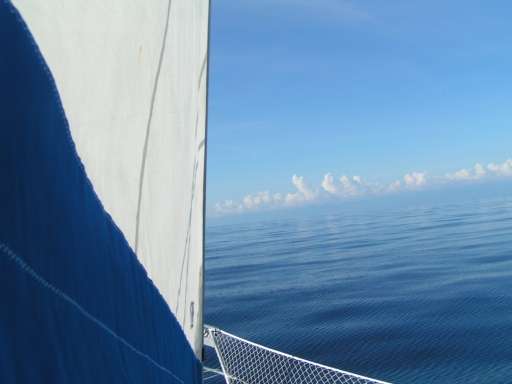 Approaching the Windward Passage, Cuba lies under those clouds.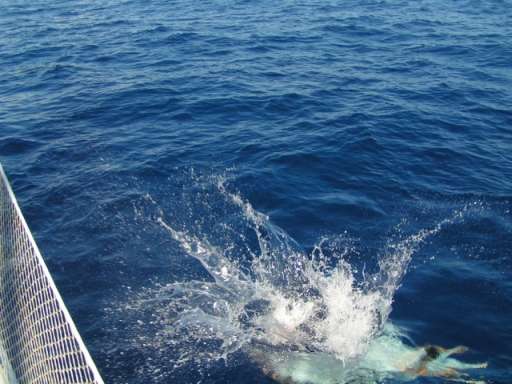 In 2000 metres of water we went swimming, we hove to, a break in monotony. Liz soon called that she could hear Dolphin in the distance.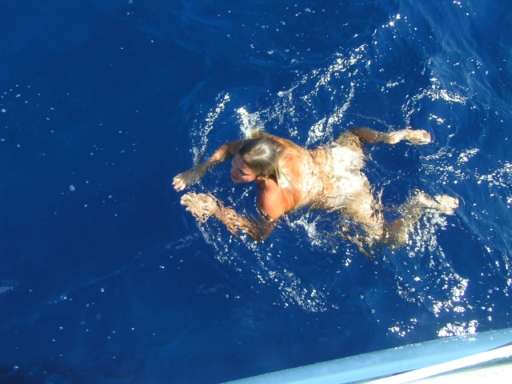 Here Liz keeps up with us doing Breast-stroke. Soon we were joined by a pod of Dolphin.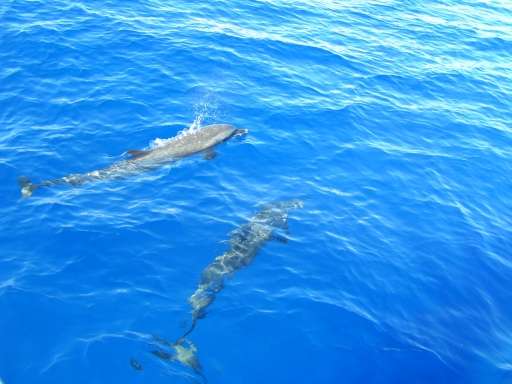 Here they are, as always, a welcome visit.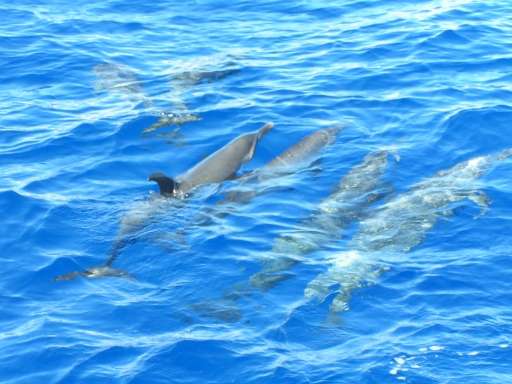 As it was so calm, we all decided to jump overboard and join them.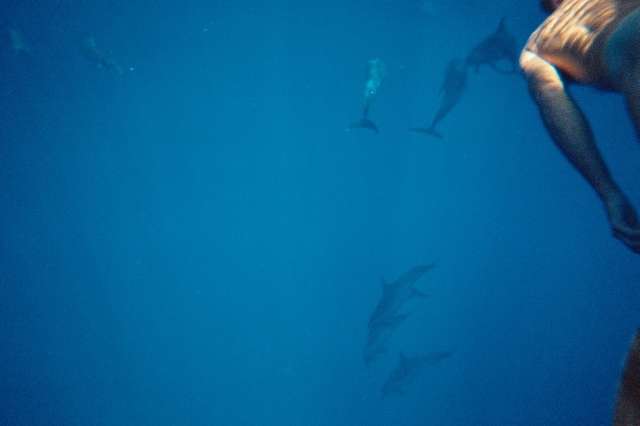 Here, Laura took this shot of me swimming ahead of Gilana to join the pod. It is an amazing feeling, totally naked except for mask and fins, to swim with these magnificent wild creatures, who want to interact with us, and try to communicate by various means. The incredible clarity of these offshore waters belies the fact that these animals are 50 feet away. They did come much closer later.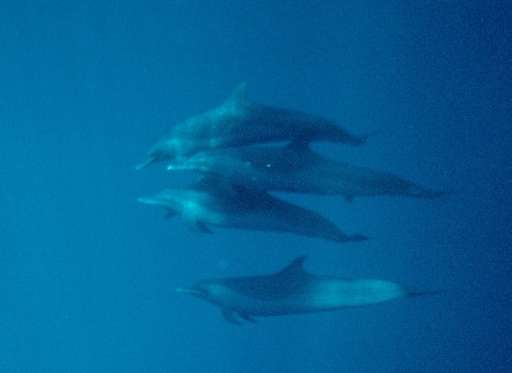 More....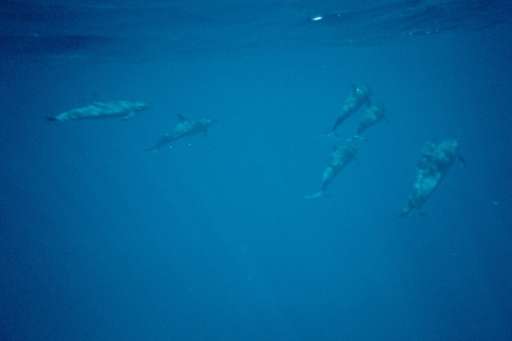 More...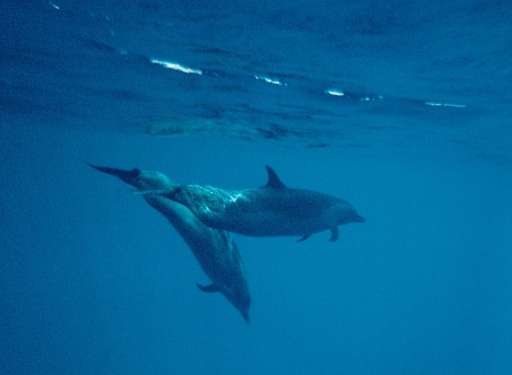 More..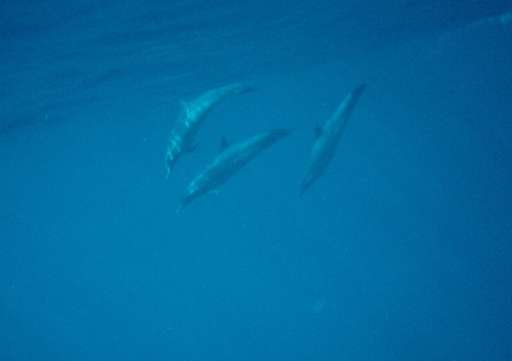 And more.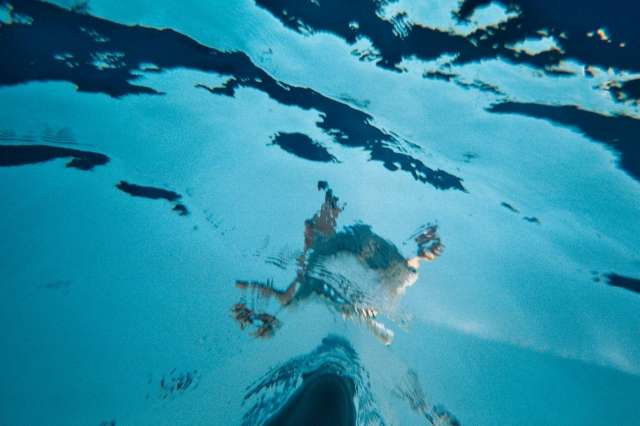 This is an interesting shot, Liz "stood" upside down under the hull, anchored by a line tied to the bow bitts, and aimed the camera up at me sitting in the pulpit.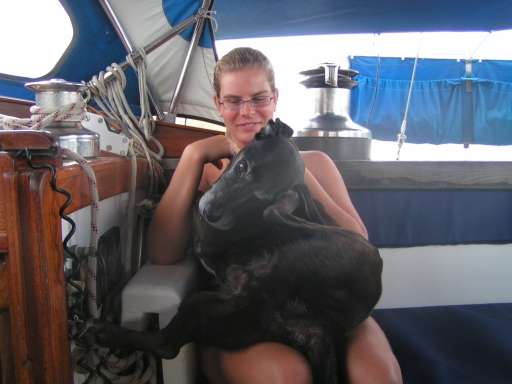 Jack puts his foot in it.
He also loves Lettuce.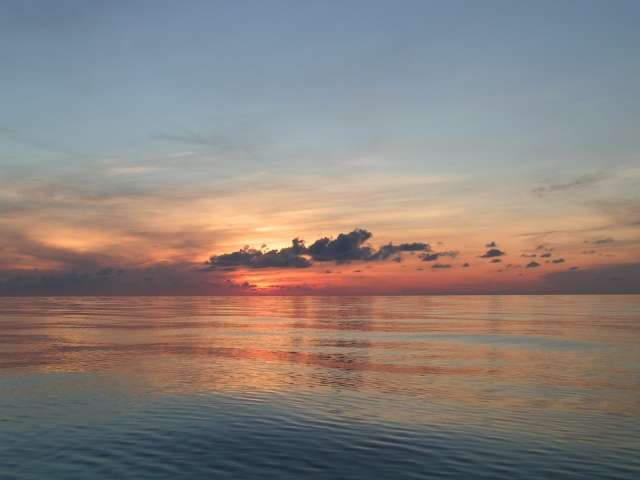 Sunset in the Windward Passage, very different from the stormy passage we had here last time.