Royal Island
25° 30.31 N &nbsp 076° 50.85 W
| | | |
| --- | --- | --- |
| Page 1 of 1 | | 18 - 28 November |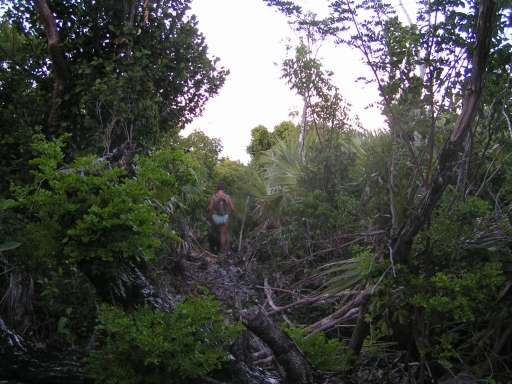 So after making very good time, the weather played a bad hand for us, and we had to stop in the Bahamas to wait for the passage of a frontal system. The wind was coming from the West, and there was no way to continue. Here we explore the lush vegetation on Royal Island, which has been bought by a developer and being bulldosed.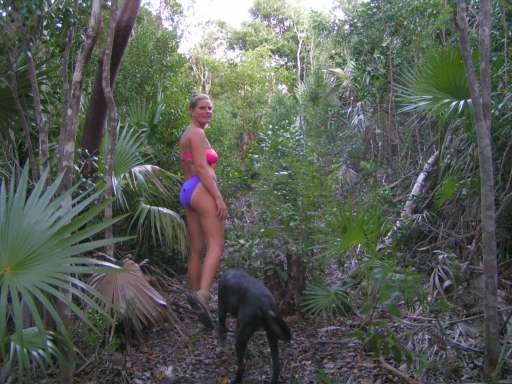 Bikini and hiking boots, great fashion statement.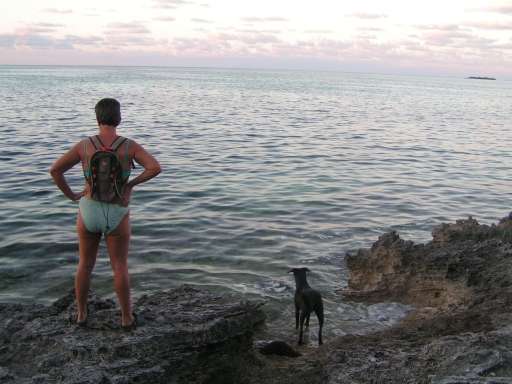 North side of the island, looks calm but the radio told us that the wave height in the Gulf Stream was 20 ft! we stayed put!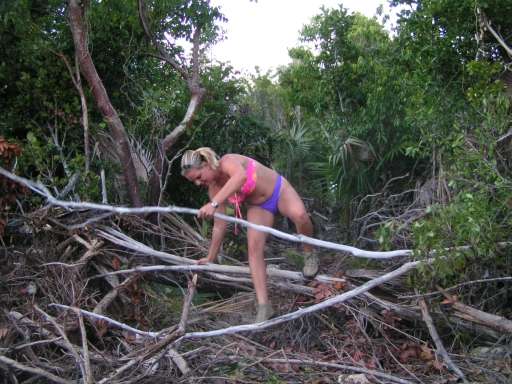 Clambering about, soon we needed to buy food, as we had only stocked up for 3 weeks. So a dinghy trip was made off to Spanish Wells, here are some pics of the town.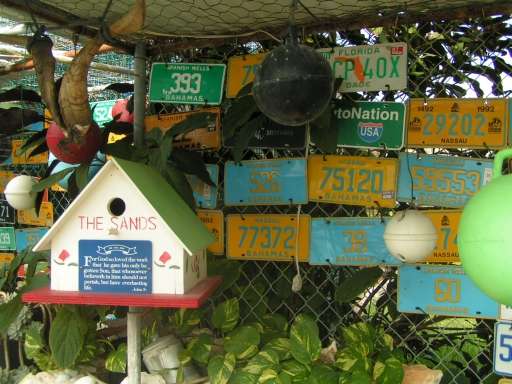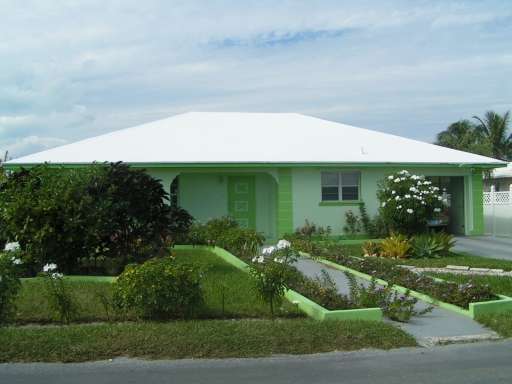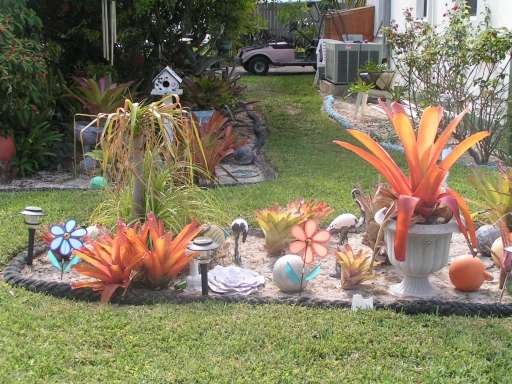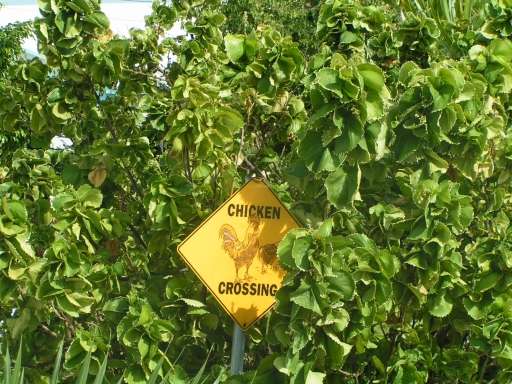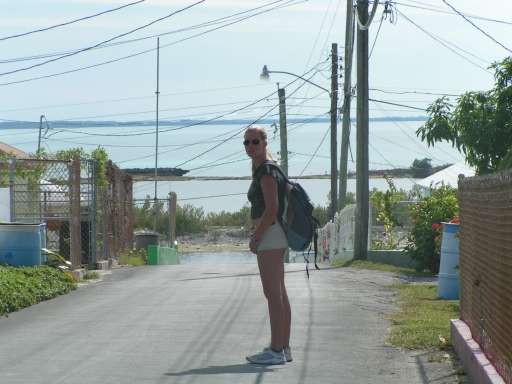 Laden with (expensive) groceries of (limited) variety.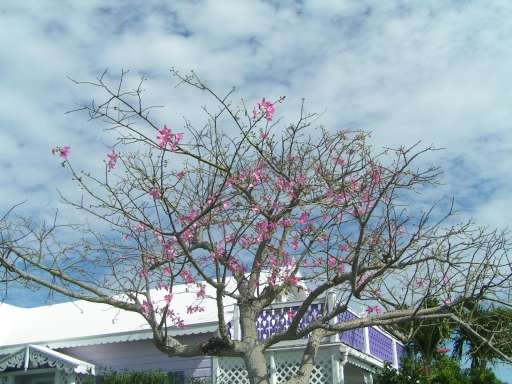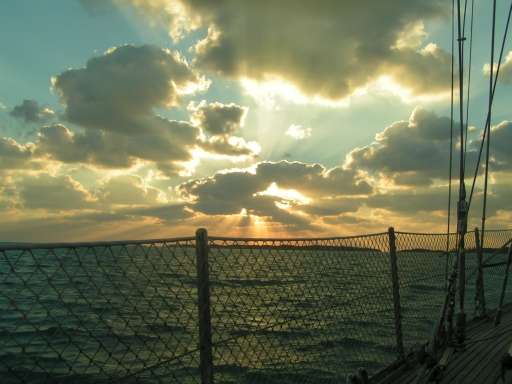 Sunset from the flat banks outside the Royal Island Harbour, alive to the sound of bulldozers, chainsaws and works.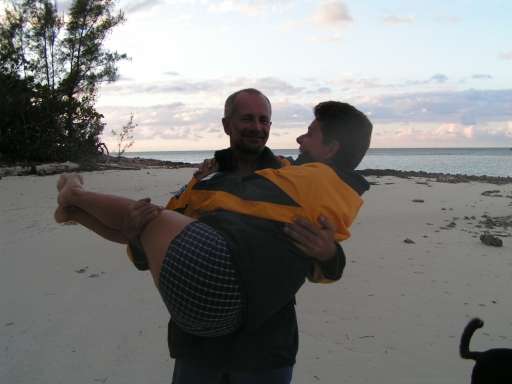 Still my best companion, Damn, I am a lucky husband......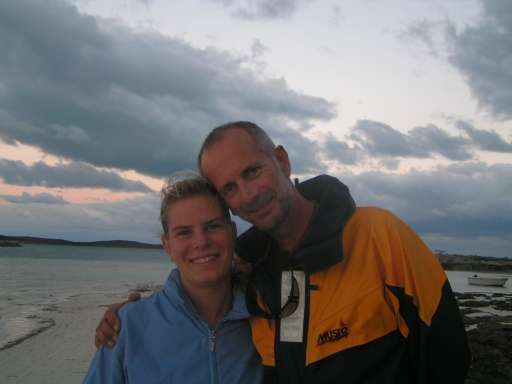 ....and father!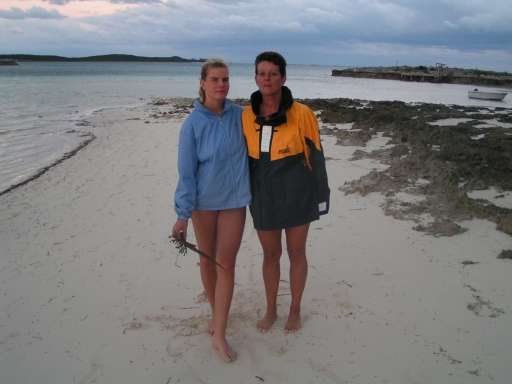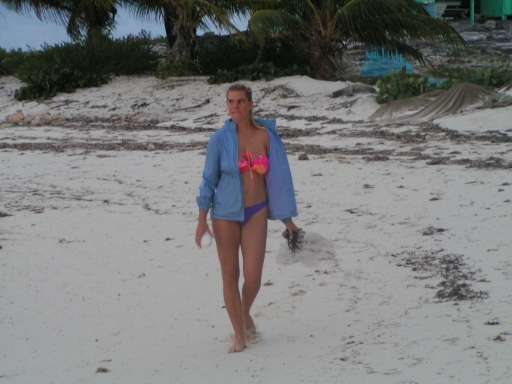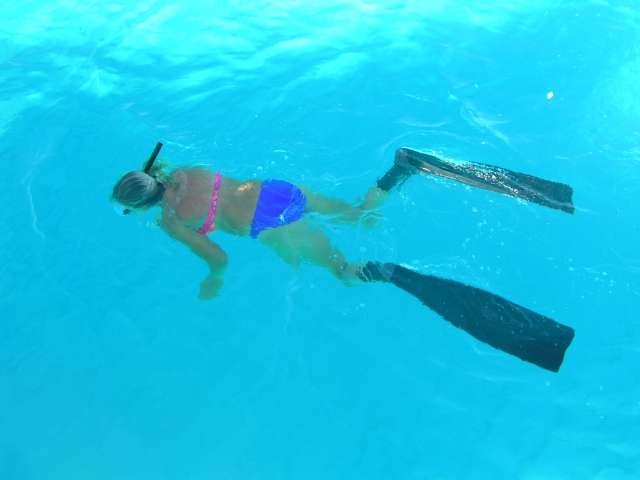 Still some of the clearest water in the world. This, over a sandy bottom is in South Bimini, where we had to anchor again, to leave at 04h00 to arrive at the Lake Worth Inlet at high tide, so we swam, and slept, and got up early to shoot across the Gulf Stream to Florida whos lights cast a huge glow in the cloudy sky.