Port d' Andratx
39° 54.50 N &nbsp 031° 02.38.63 W
| | | |
| --- | --- | --- |
| Page 1 of 1 | | 26 August - 31 December 2008 |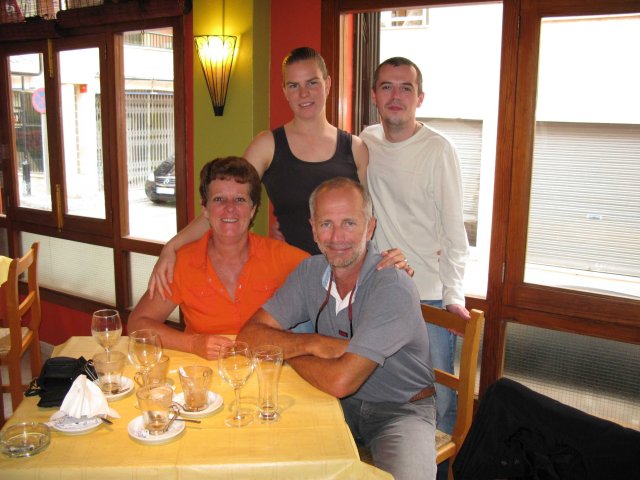 ....then one day, Laura and I were doing boat work and we heard Jack getting quietly excited on deck. Laura popped her head out and there, on the aft deck, was Liz, closely followed by Jim filming their arrival and our surprise. What a treat to see our girl again! and to meet Jim, whom we had heard so much about. We went out for lunch at "Pan y Cosas" a fine local restaurant.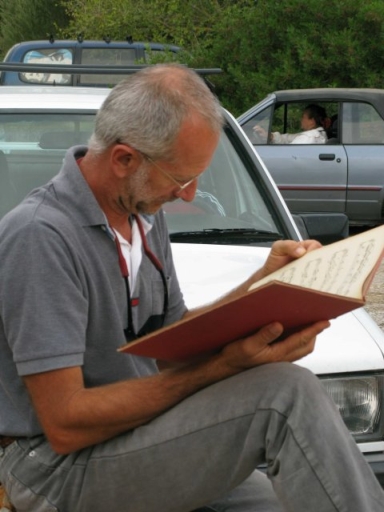 At a local street market purchasing a gift for Brett and Andrew.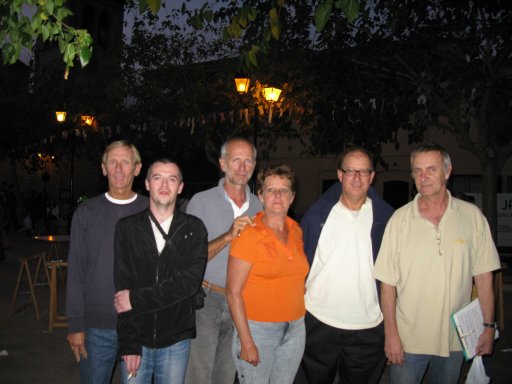 We went to visit Brett and Andrew, who have just opened a small Bed & Breakfast in S'Arraco "Casa Maria"
(Andrew, Jim, Mike, Laura, Brett and Steve)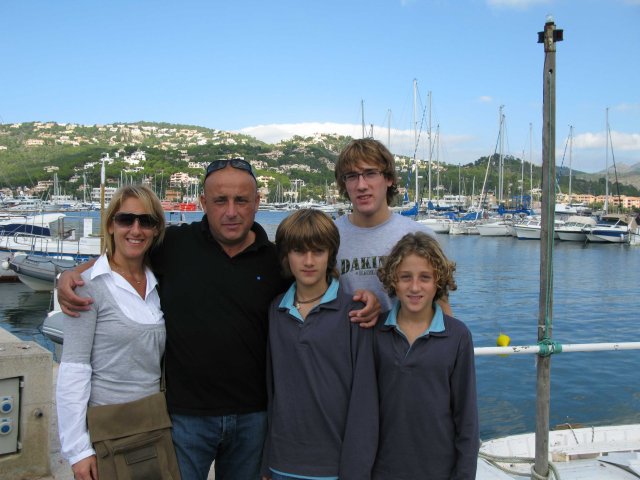 Our BEST friends in Mallorca. Wonderful people! Toni owns a construction company Toni Navarro SL and we did his web page for him.
(Go and have a look.)
Mari, Toni, Xisco, Dani and Miquel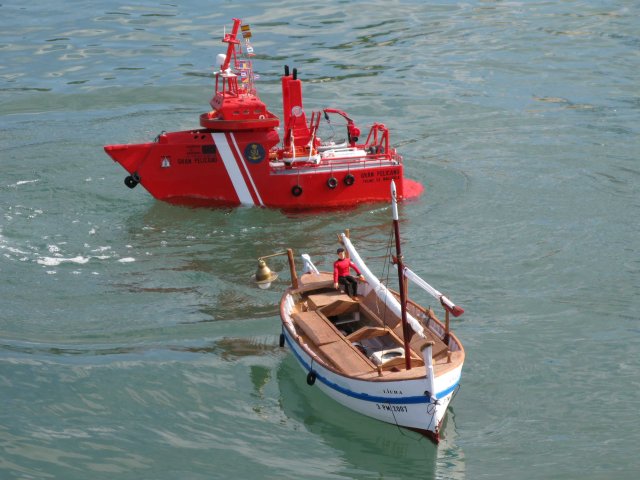 Radio Controlled models next to Gilana on Sundays.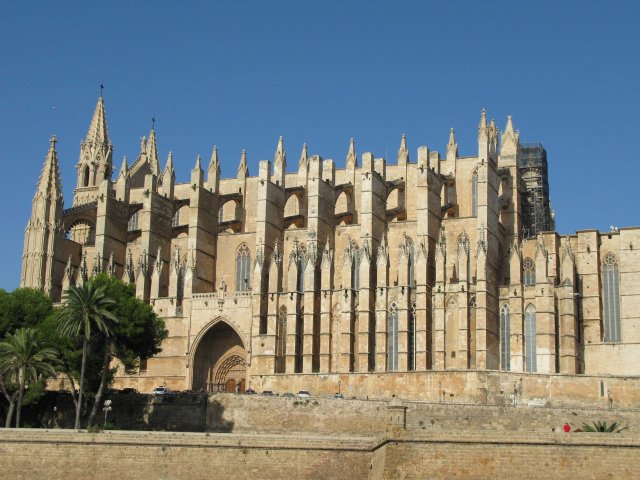 La Seu, Symbolic cathedral in Palma.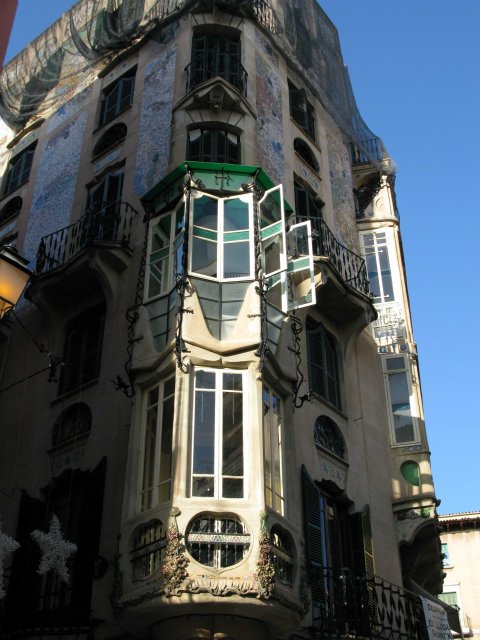 Scenes around Palma...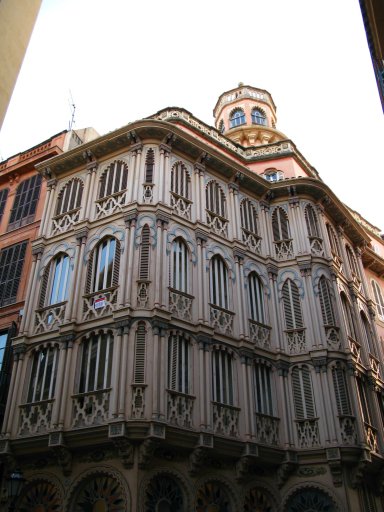 ...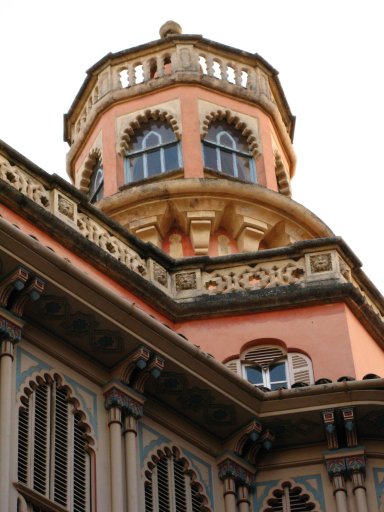 ...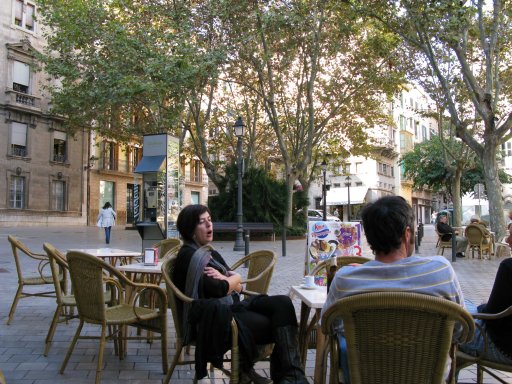 ...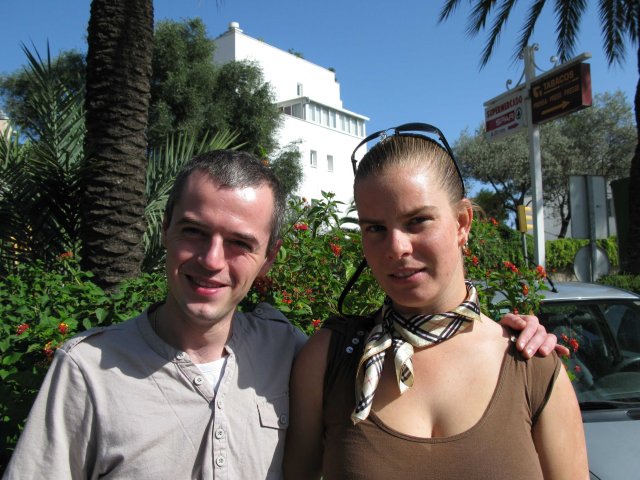 Photographed by Liz and Jim.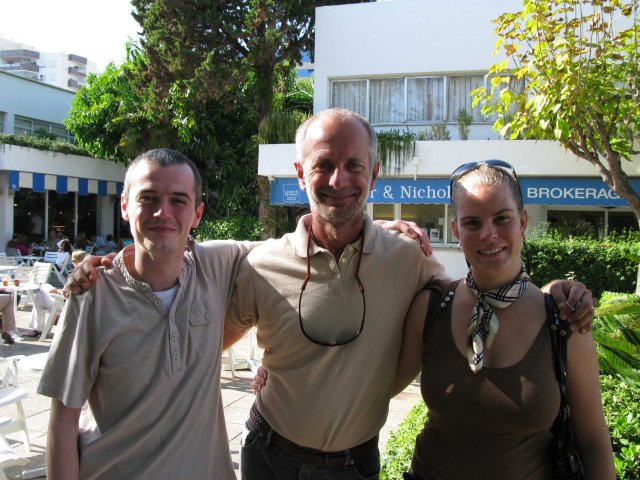 Jim, Liz and myself at Club de Mar.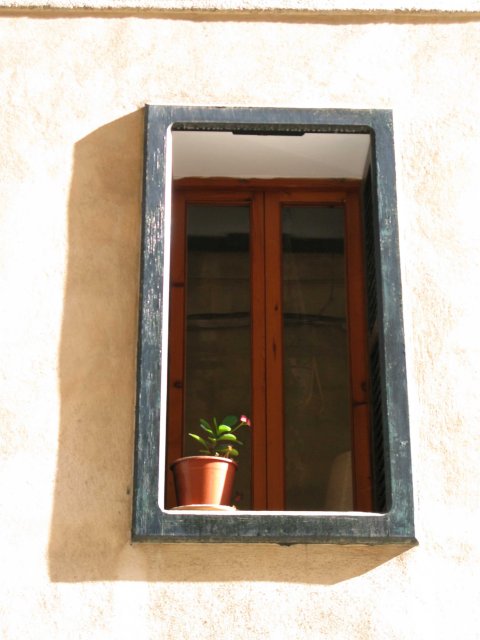 ...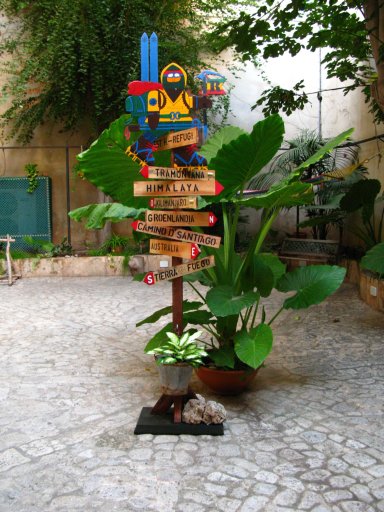 ...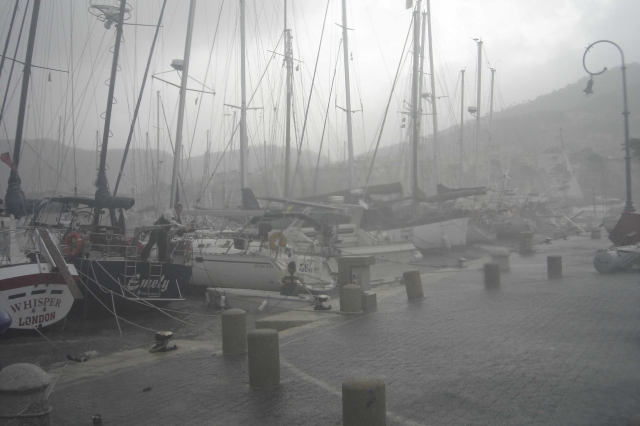 Every Autumn in the Med, there are storms that are very sudden. History is full of stories from Pre-Biblical times. This year was no exception. We have survived several of these, and it seems strange that we raced across the Atlantic, to escape the onset of Hurricane season in Florida, and find ourselves in storms here. The wind was about 60 knots, the duration, about an hour and a half. I was out with foul weather gear and my diving mask and our waterproof camera. This first shot was taken during the height of the blow. There are more photos and movies on Youtube, search for "Storm Andratx"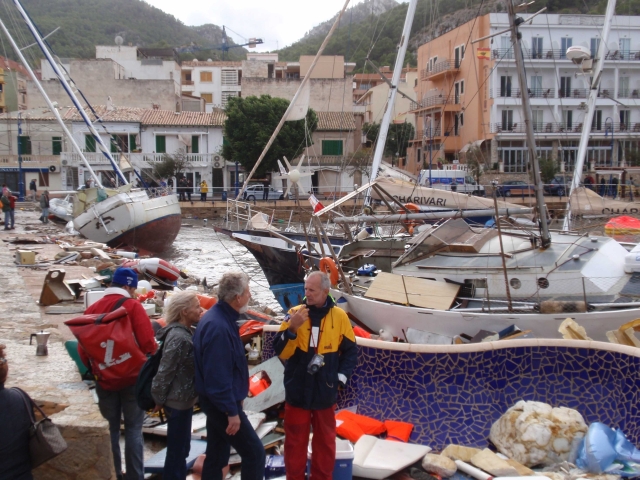 Some 50 boats were damaged, and I counted 24 sunk.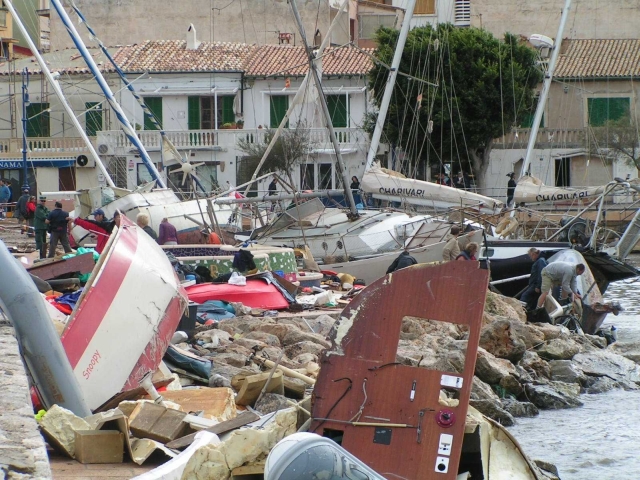 In this picture there are 12 sunken or stranded boats, excluding dingies. Clearly there was something else to blame here, rather than just sudden wind. The waves were not huge, so it must have been a combination of other factors. There are a lot of boats in the Med, and not enough good old fashioned seamanship. Remnants of fibreglass boats scattered between the steel survivors.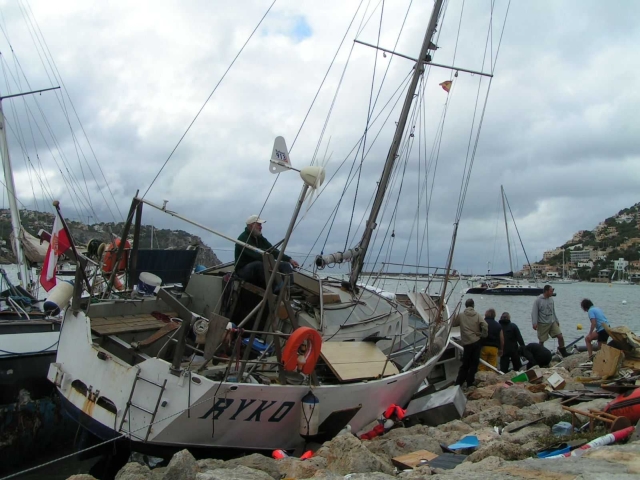 The only boats that survived were steel or aluminium. The fibreglass ones were simply pulverized.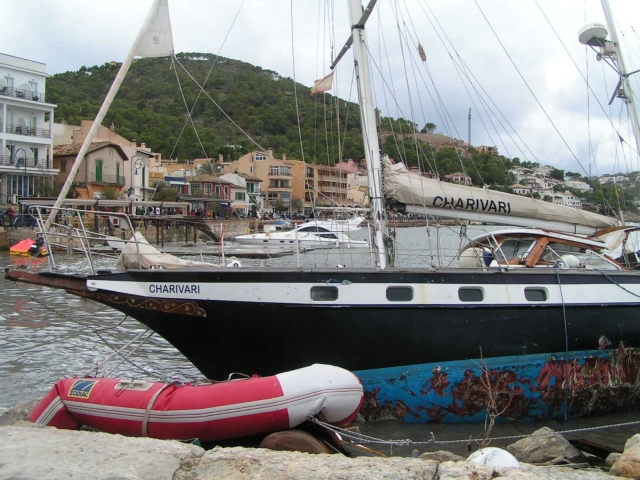 Steel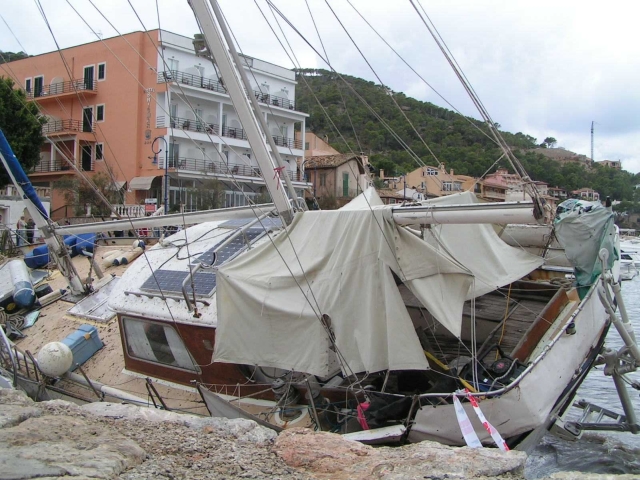 Steel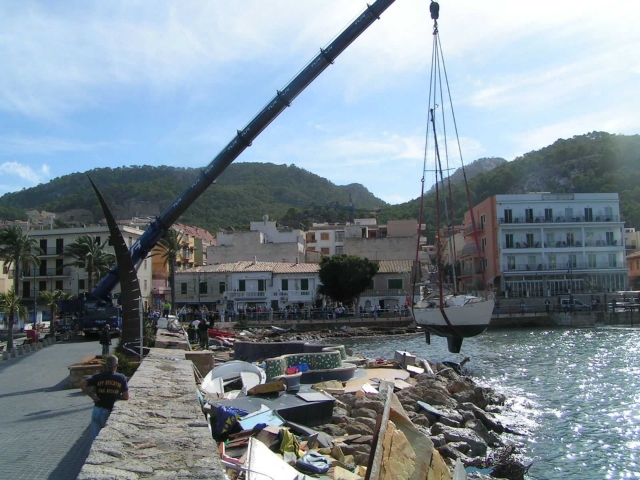 Steel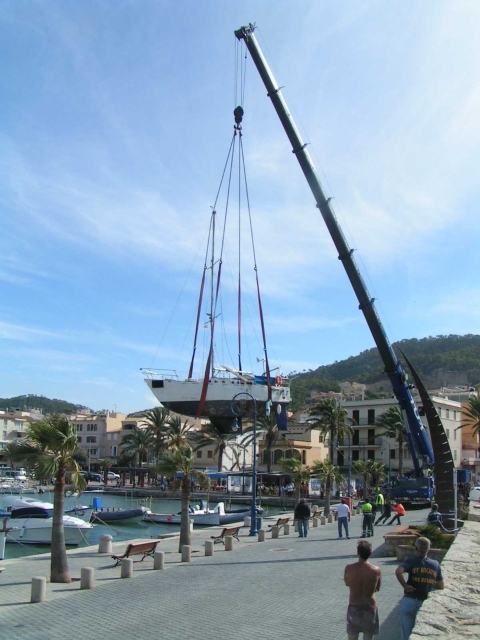 Steel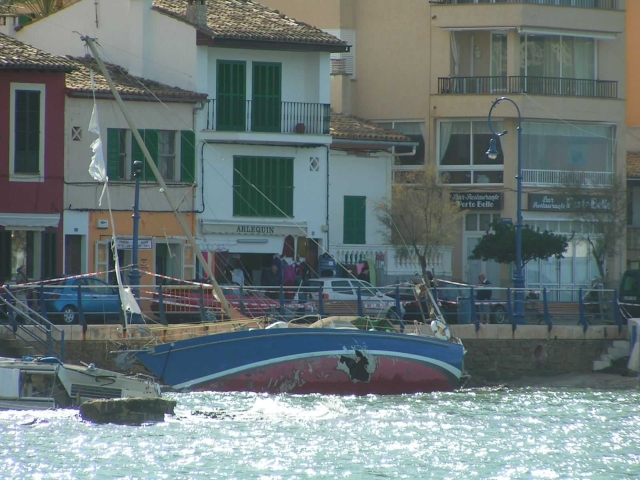 Fibreglass.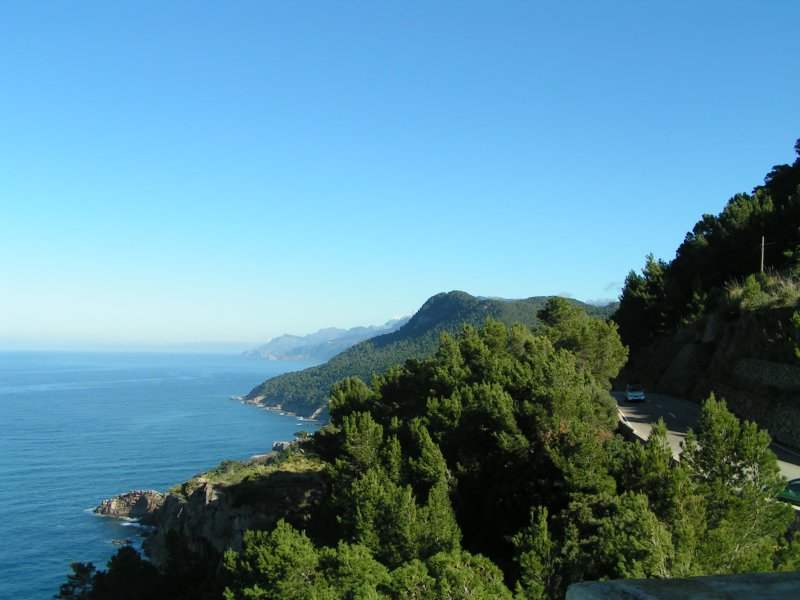 There are wonderful days in winter. I would not like to give you the impression it is all storms, although the local fishermen are saying its a bad winter.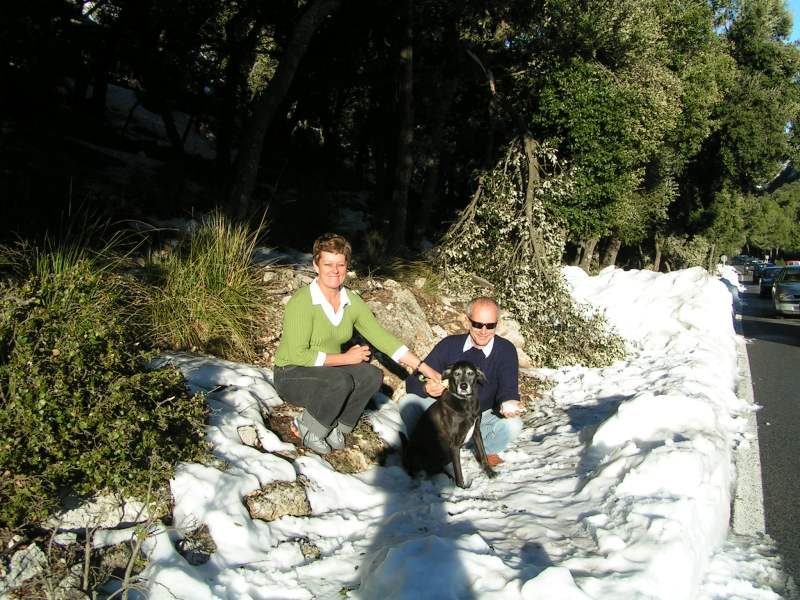 We went for a drive one Sunday to go and see the snow on Puig Major.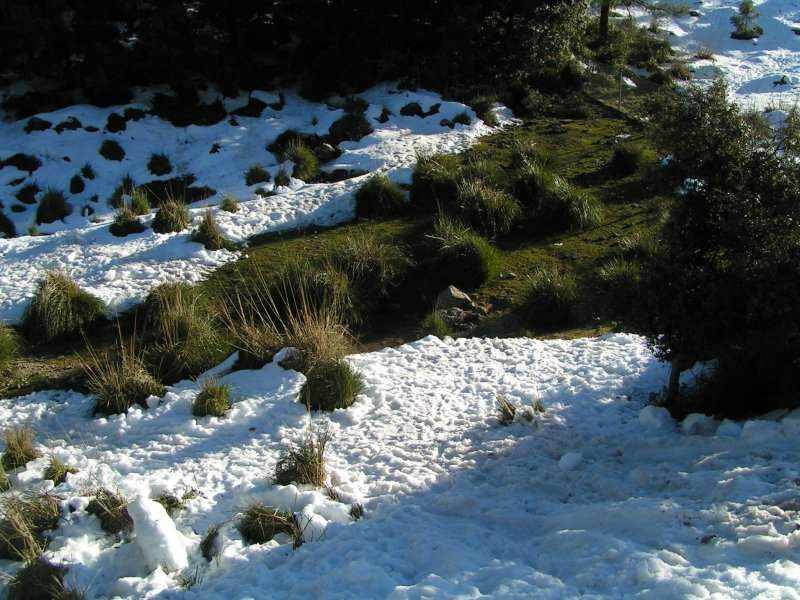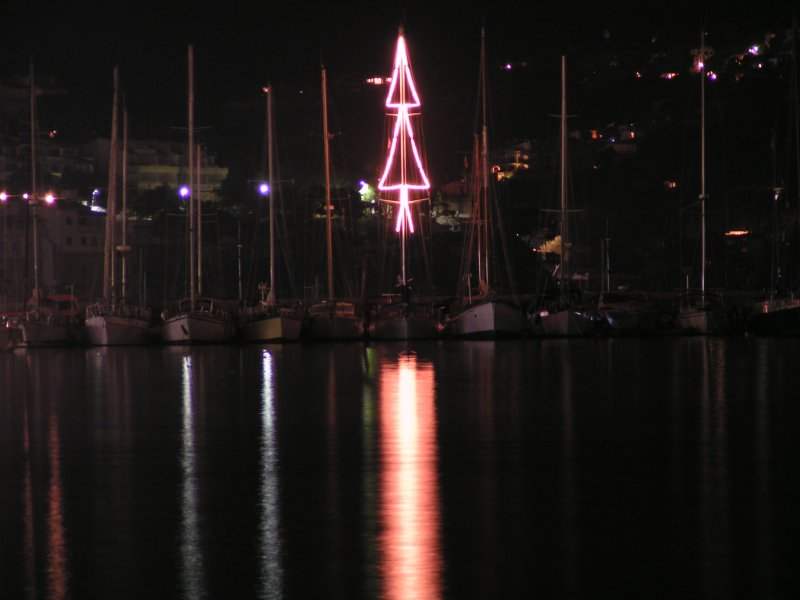 Our traditional Xmas dressing. We try to make a positive contribution to whatever festivities are happening when and where we go.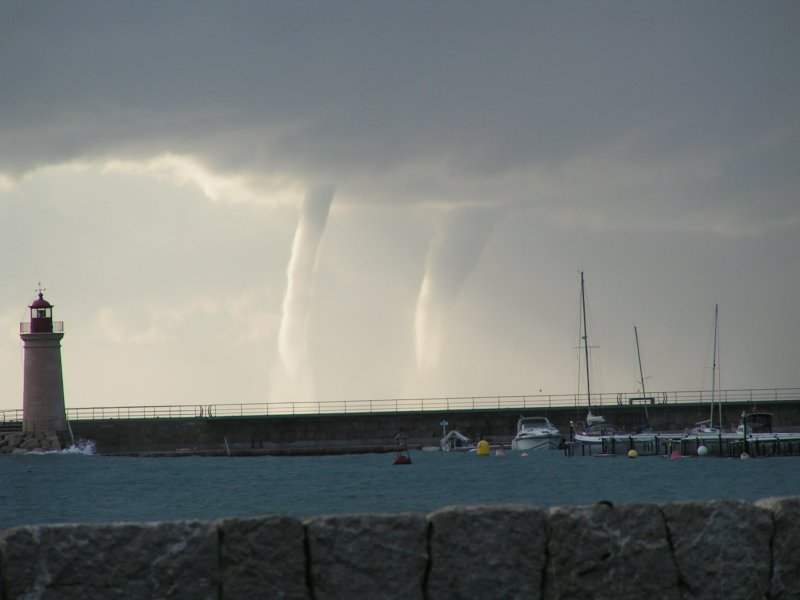 ...and another storm (24th November)