Portocristo
| | | |
| --- | --- | --- |
| Page 1 of 1 | | Winter 2009/10 |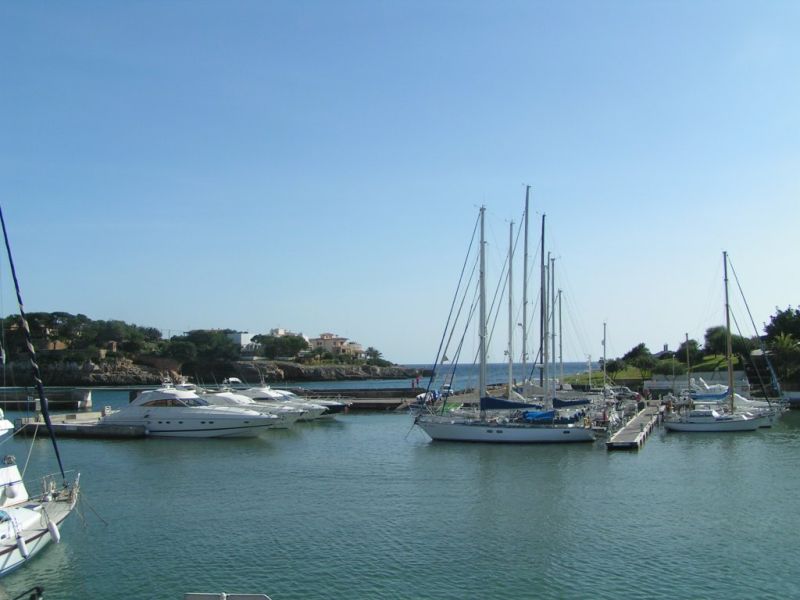 We spent a lovely winter here in Portocristo. We did a lot of maintenance, including a new ballvalve under the seachest (photos to follow) and we painted the masts, new soundproofing, a lot of varnishing inside, and Laura made new cusions for the saloon and nav center.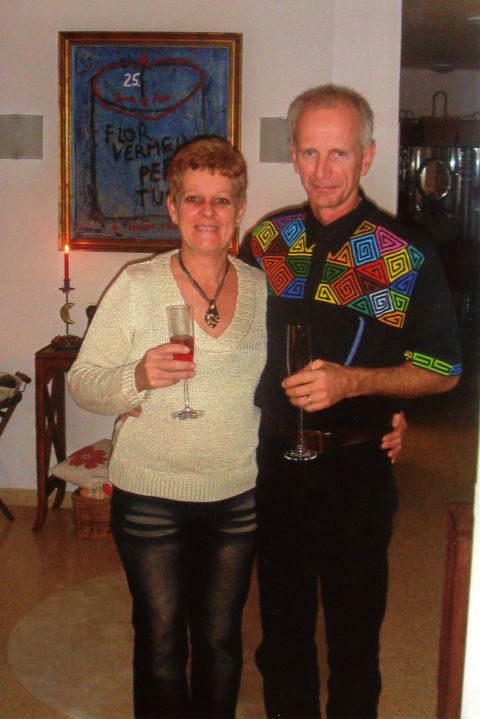 New Years Eve.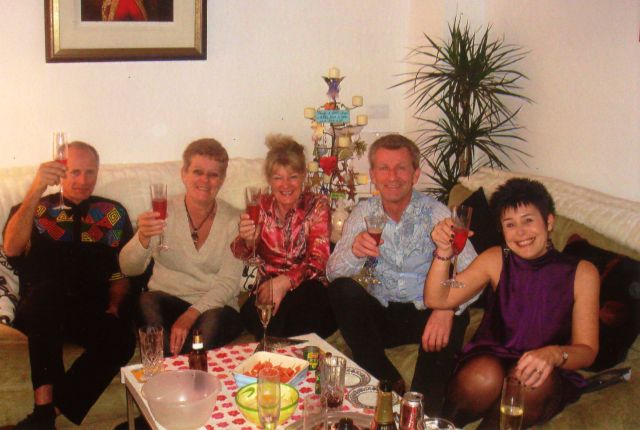 June and Pat, who we had met a few weeks earlier invited us to celebrate the new year with them. (thanks guys) and while we were here a storm was hitting Port d'Andratx again, and several boats sunk, again!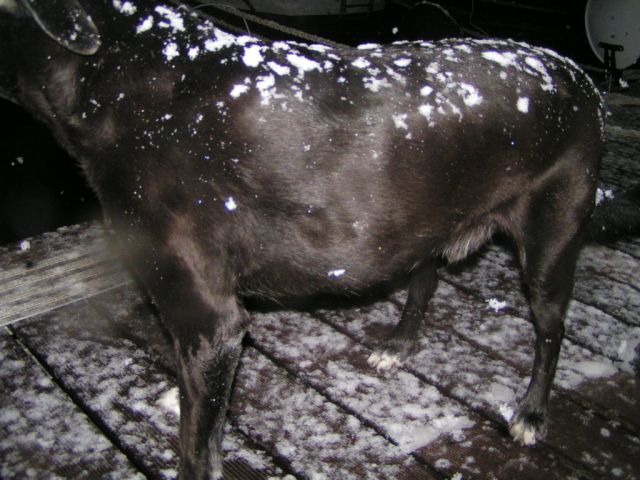 Spotty dog! Jack playing in the snow.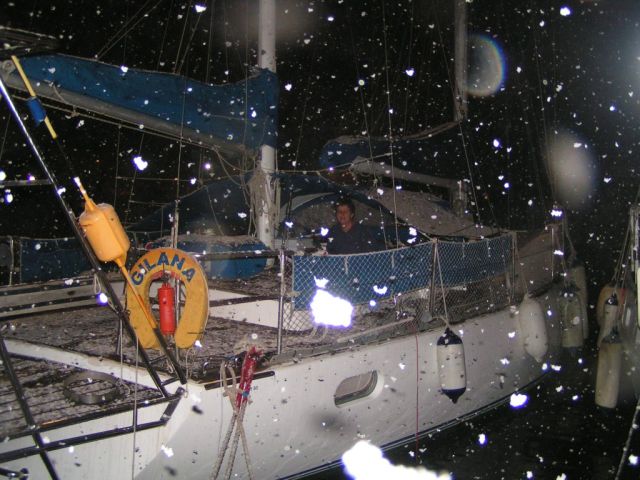 Laura peeps out of the awning...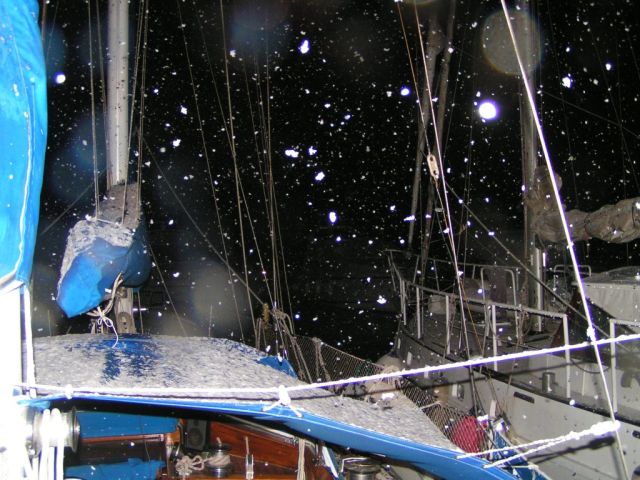 while I duck for cover, bugger it was cold!
This was one of the bigger jobs we tackled this winter. This is Gilana's Sea Chest. All seawater that enters the boat for cooling or domestic use comes through this chest with its strainer.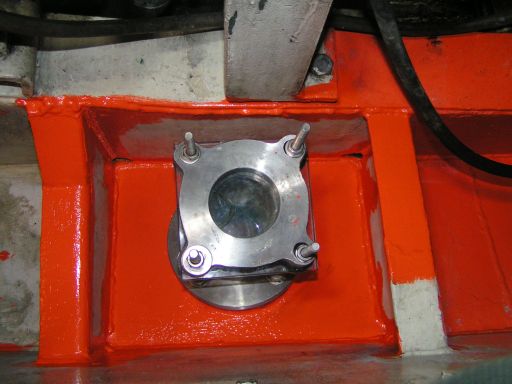 ..and this is where it goes. Beyond that plastic sheet is the sea. This was a temporary patch while we tried to repair the ball of the ballvalve. It was still working, but when we removed it for a service...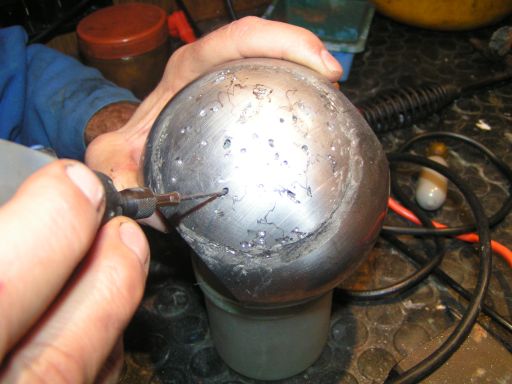 ...we found some pitting. I tried to weld it and then...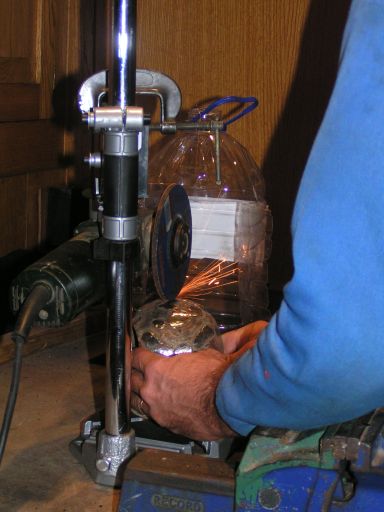 ...grind it back to sphere, but, in the end we had to replace it, some 400 Euros worth.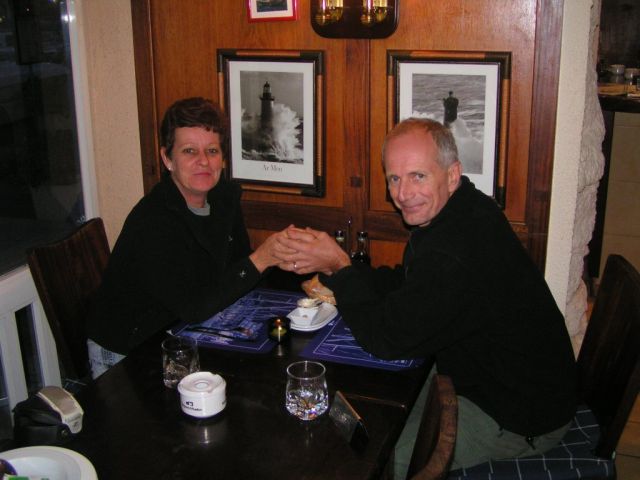 9th February Silver Wedding Anniversary! 143!