Marina de Bonaire
or Puerto Cocodrilo
| | | |
| --- | --- | --- |
| Page 1 of 1 | | Bonaire 2010/2011 |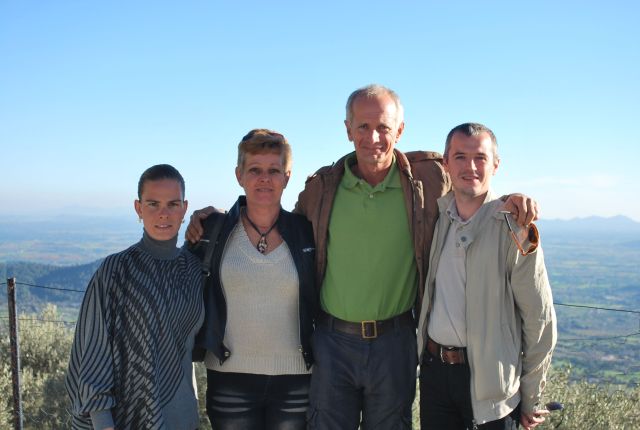 Liz and James, Laura and I were happy to celebrate Liz's 23rd birthday together at Es Verger restaurant in Alaro, the best Lamb in the world!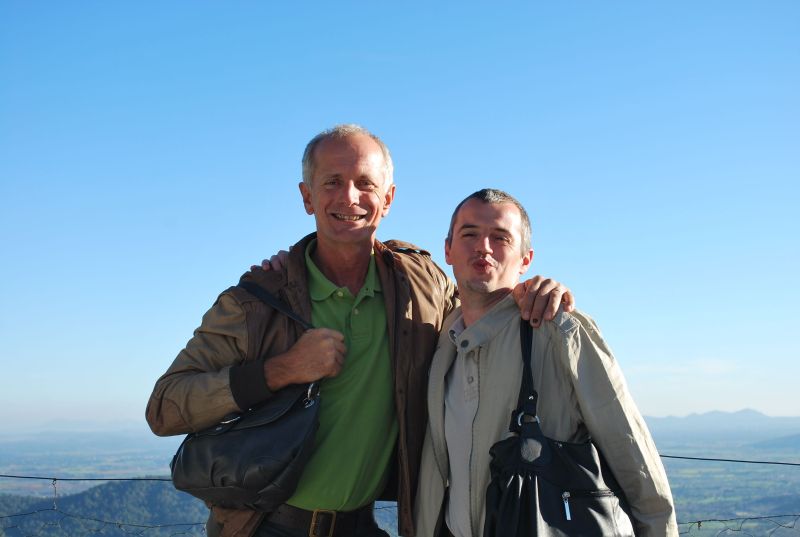 James and I larking about with our wives handbags.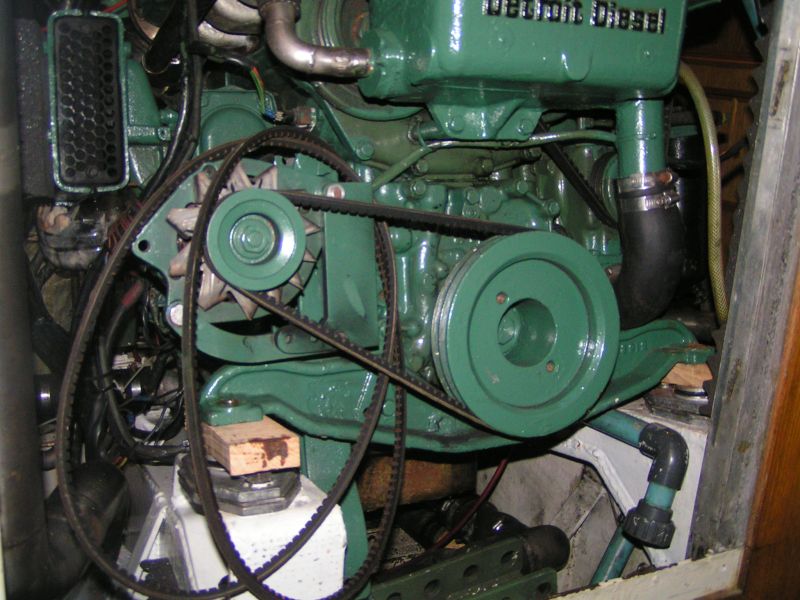 During the first of two winters spent in Marina de Bonaire, we carried out many jobs on Gilana. One of the most important was replacing the engine mounts. Here, the engine is located on specially sized wooden skids. These are mounted on top of the new rubber mountings, but before the mounting bolts are located. This allows the engine to be slid back onto the thrust bearing flange coupling. If I have not explained this well, just disregard...
Checking the alignment with a feeler gauge and
..a dial test indicator (or dial gauge) for perfect alignment (well, 5 thousandths of an inch (0.13mm)). Our fuel consumption has dropped about 30% since this job and the re-alignment of the thrust bearing to stern tube.