Across the Atlantic again.
| | | |
| --- | --- | --- |
| Page 1 of 1 | | 29 December to 20 January |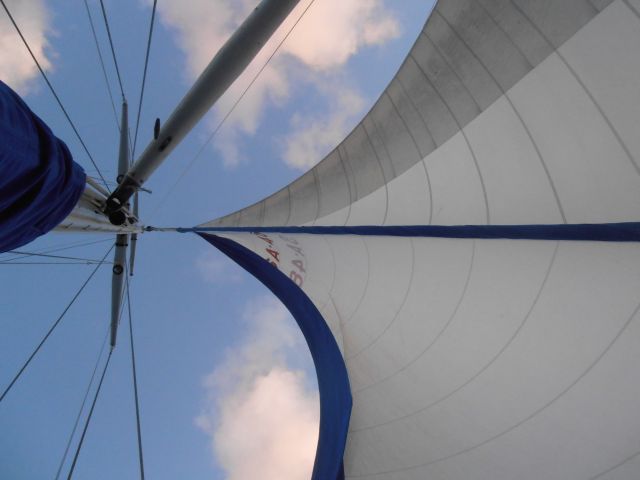 A nice shot taken by Kat, of the twin headsail rig. Two genoas each up a slot in the furler foil. This works very well. One of them poled out, and the other sheeted in to prevent excessive rolling.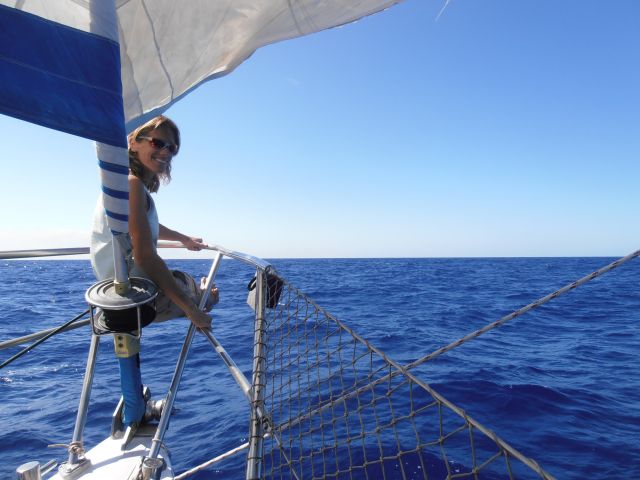 Kat enjoying her pulpit seat. She sat there meditating for a long time. The sun protection cover on the Stbd Genoa was coming off. So we decided to remove it totally.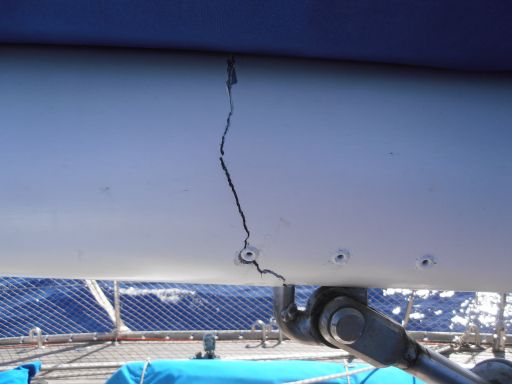 We were heading to break our record crossing the Atlantic in 18 days, but then the boom cracked, and the winds went Westerly so our speed dropped dramatically as windward work without a boom is not efficient.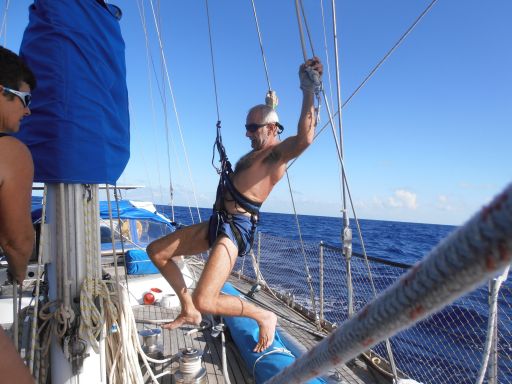 A few days later we were flying the Drifter in light airs, and the snapshackle unclipped itself just as it got to full hoist, dropping the sail into the water. We were only doing two knots or so. It required a trip up the mast in a rolly sea to retrieve the halyard.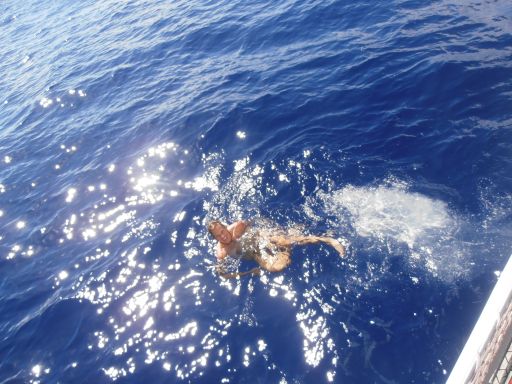 When all land was equidistant, about 800 miles or so, we decided to swim as we were making no headway. Here Kat enjoys the sensation of swimming in about 5000 metres deep water.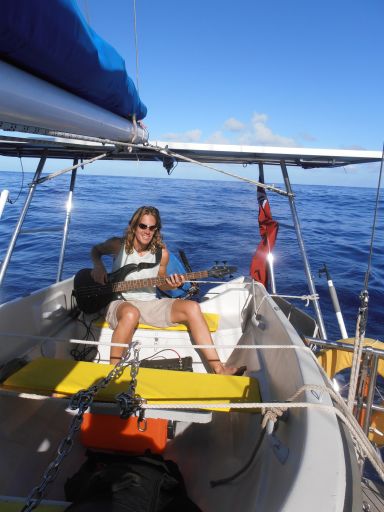 One of her favourite places to practice with her bass guitar.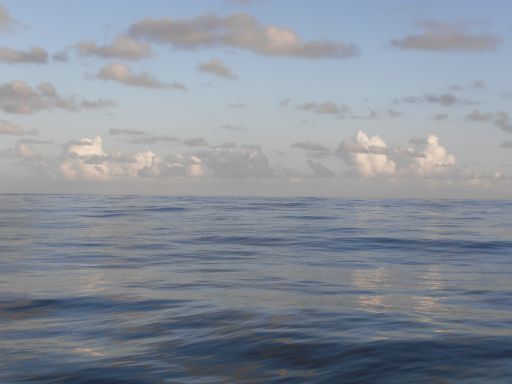 Motoring in total calm.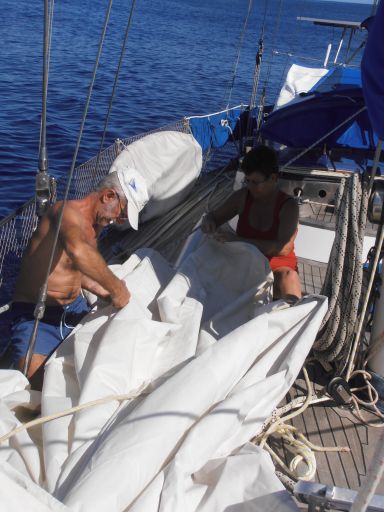 Laura and I stripping the solar protection layer from the secondary Genoa.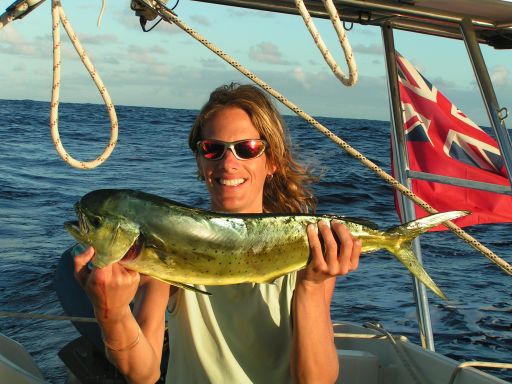 Kat proudly displays a fish she helped catch.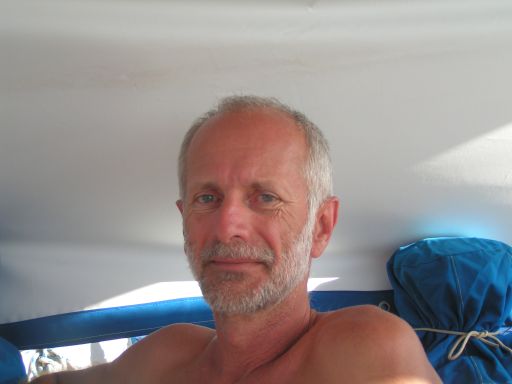 I did not shave for the trip, just to see how I would look with a beard again.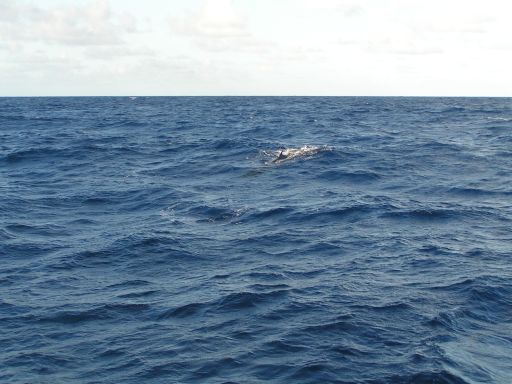 Closer to St Martin, a solitary, as yet unidentified whale spent more than an hour playing around us. (We think it was a Minky)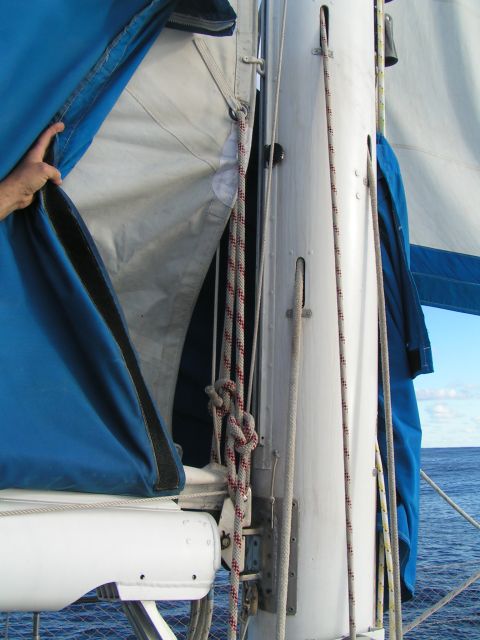 To "Jury Rig" our main with a cracked boom, we devised this Cunningham to give luff tension...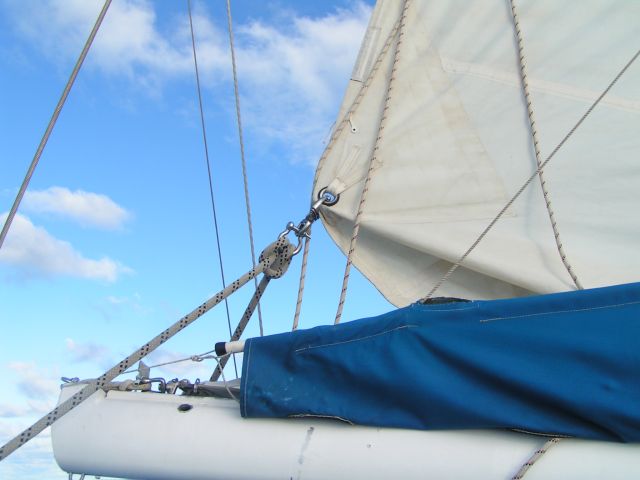 ...and loose footed the Clew to twin sheets led to the running backstay turning blocks. This allowed moderate use of the Mainsail without stressing the injured boom.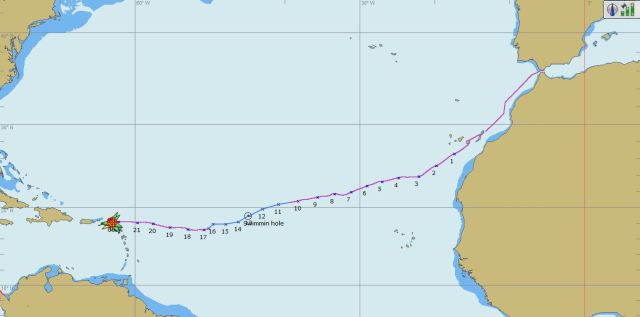 Our route across, a screen dump from OpenCPN, our navigation software of choice.